Monthly Archives:
December 2010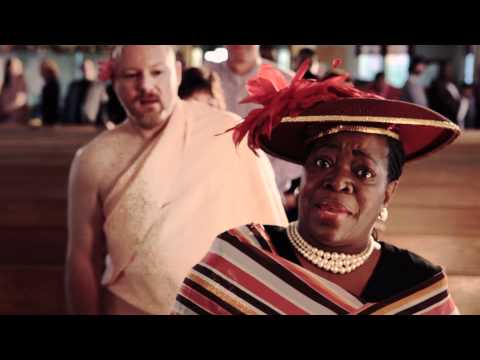 I know a lot of my co-bloggers are football fans. Personally, I couldn't care less about professional sports. How many of you will refuse to watch a Super Bowl that runs this ad?
I also love the YouTube comments that insist that "Jesus has a sense of humor." Maybe he does, maybe he doesn't, but I wouldn't want to test that assumption by mocking the Eucharist. In the future I think it would be worthwhile to explore the psychological mind-game that secularists play with Christians: having a "sense of humor" by acquiescing to the obliteration of all that is sacred is proof to them that you can play in their sandbox. Take anything too seriously, treat anything with too much reverence, and you may as well be a yodeling suicide bomber.
Of course Islam must be respected, because Islam responds to mockery with violence and force. Is this what I wish for Christianity? Not exactly. Getting mocked by the world is part of the deal (I wonder if any of those Roman soldiers said to Jesus at one point during his Passon, "hey, where's you're sense of humor!"). So is bearing it patiently, and forgiving it. But it would be nice if Christians cared enough to respond to such provocations by at least taking their business elsewhere. They won't. Because today's Christians, by and large, don't care about Jesus, his name, or his sacraments half as much as the average Muslim cares about Mohammed. It's Jihad vs. McWorld because McWorld vs. Christianity is already over – McWorld won that one.
I have to give the commercial one thing, though: the idea of introducing ridiculous and absurd gimmicks in the hopes that it will keep the attention of shallow and faithless people has been a popular idea in certain Catholic circles for several decades now. Doritos and Pepsi replacing bread and wine seem like the logical end of this mentality. If I were to one day emerge from my traditionalist hidey-hole and attend a mainstream Novus Ordo service, I wouldn't be the least bit shocked to find people queuing up for Doritos and Pepsi, or perhaps pizza rolls and Dr. Pepper while Kid Rock or Lady Gag-me was blaring in the background.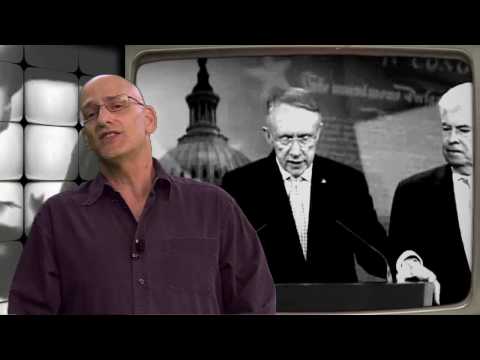 In keeping with the mini-Zombie theme I have started here at TAC, we have the above Klavan on the Culture episode from 2009.  Hmmm, Zombies as metaphor for out of control government spending.  Actually I do not think it is apt.  After all, a horde of ravenous Zombies might eat a few brains, but they would quickly be dispatched to the nether regions since, if Hollywood can be trusted, Zombies are notoriously poor combatants, moving slowly, clumsily, and giving away their positions with incessant growling.  When confronting zombies, the only thing we have to fear is fear itself!  (Plus running out of ammo.)  Continue reading →
As we head into the New Year's Bowls, I thought you'd like an update on how our pick'em contest is progressing.
Green is for a correct guess, red for a wrong one. Bold is for games in which there was disagreement.
You'll notice a most amusing trend: on the ones in which our contestants were unanimous, we've been mostly unanimously wrong! Only our picks of Boise St. & Oklahoma St. have survived! I am most glad that Jay saved LSU from that category by picking the Aggies!
Everyone is very much still alive, as Jay & I are tied with 9 point, Jagneaux has 8, and dave and opinionated Catholic are  not too far behind at 7.
As for the bowls themselves, they've been quite entertaining. Unless of course, you're a Tennessee fan in which case you probably ought to accept that in the year 2010 our Lord decided that he hated Tennessee Volunteer football. You may have similar feelings if you hate the "No-Fun-League" penalty on Kansas State that cost them the game.
So while you reflect on 2010, continue to enjoy the bowls & the contest! And go Carolina Panthers!
Ezra Klein recently appeared on a cable news show to discuss the Republican plan to read the Constitution on the floor of the House.  He called it a stunt, and then elaborated:
The issue with the Constitution is that the text is confusing because it was written more than a hundred years ago and what people believe it says differs from person to person and differs depending on what they want to get done.
So the Constitution is confusing because it was written over a hundred years ago (actually it's over 200 years old, but let's not let little details like that deter us)?  A fascinating comment  coming from a Jewish intellectual, because the Hebrew Scriptures are a wee bit more than a hundred years old.  Should we disregard the Bible because it was written centuries ago – and in several different languages?  Also, it's not as though the Constitution was written in old English.  Sure there are some stylistic flourishes that were more common in 18th century America, but one doesn't need some sort of secret decoder ring to decipher the meaning of the text.  One need not be a PhD in ancient languages to understand the Constitution.
Klein's comment is quite revealing, though.  Continue reading →
Once again I boldly charge in where angels wisely fear to tread, and make predictions for 2011:
1.  The global warming scam/sham will continue to unravel.  I only hope we recall this episode the next time elites around the globe use junk science as an excuse in order to attempt to remake civilization.
2.  The Republicans in the House will put a halt to Obama's legislative agenda, and Obama will veto most bills originating in the House that make it to his desk. 
3.  There will be considerable friction between the GOP in the House and the Republican Rinos in the Senate.
4.  The economy will begin to improve with unemployment ending the year around 7.5%.
5.  Either the North Korean or the Iranian government will be toppled in a violent overthrow. Continue reading →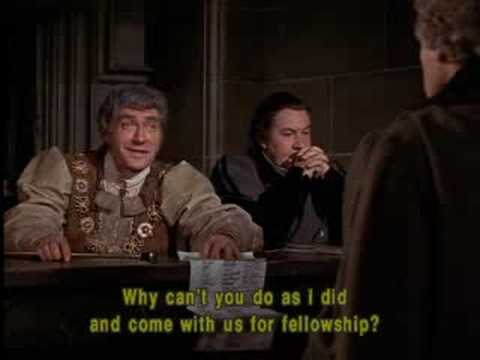 Thanks to commenter RL for  a truly inspired idea!  Most Catholic bloggers and commenters would like to think they argue like Saint Thomas More in the video clip.  Unfortunately we, and I include myself in that "we", more often argue like Norfolk, Cranmer and Cromwell.  In hopes perhaps of improving the quality of Catholic combox debate, here is a list of Catholic blog fallacies taken from comments made to Darwin's post here:
1.  I have the biggest encyclical!-Cite a few passages from an encyclical by one pope to "win" a debate on a contentious subject. Never mind what other popes may have written on the subject, ignore the history of the Church on the subject completely, and certainly never concede that the pope perhaps was making a general statement that might not fit all situations. Throwing in a bit of Latin is always a neat touch. Then, when other commenters resist the fact that you have "won", you can, more in sorrow than in anger, either imply, the best tactic, or state flatly that they are dissenters and that they are not now arguing with you but the Vicar of Christ.
2.  You heretic, you!-(Dawin Catholic contributed this):  Don't forget that no intra-Catholic-blogsphere throw-down is complete without accusing someone of engaging in a heresy at least 1000 years old.
The following are from RL:
3.  Heresy Fallacies-Accusing your opponent of heresy without identifying the article of faith denied and usually basing it on something not even remotely dealing with heresy. Usually the charge is leveled at someone who doesn't agree with your political policy prescriptions. i.e. Reductio ad Calvinism. "You disagree that every family making over $50,000 a year should be taxed at 80% which is a clear indication of Calvinism, something I have come to expect from people of your ilk". Continue reading →
I don't normally do new year's resolutions.  It seems silly to assign January 1 as some arbitrary date by which I will amend my life.  That being said, I have hit upon a resolution that is one that I hope (but don't expect) most other people will adopt:  I refuse to blog on or even read about presidential horse race stories until no earlier than Labor Day.  We have just concluded a mid-term election, and yet every other item seems to be related to the 2012 race.  The presidential election cycle has become preposterously long, to the point now that we begin speculating on the proceeding race before the dust has settled on the most recent one.
I have chosen Labor Day because that gives me about four months to involve myself in the 2012 primary, which is well more than enough time.  Normally presidential candidates wouldn't even announce their candidacy until after this date.  Now we're faced with the prospect of several GOP debates by the end of the summer.  This is patently absurd.
Some people will contend that this process is a good way of vetting candidates.  This, too, is patently absurd.  All this excruciatingly long campaign season does is identify who the best campaigner is.  It does nothing to help us identify the best man or woman for the job.  It should not take more than a few months to come to a firm conclusion as to which candidate to support.
There are a few caveats.  If something monumentally shocking occurs – President Obama announces he's not running for re-election, for example – then I might be inclined to pass comment.  Similarly, if one of the cndidates should make news in a non-presidential campaign context – Governor Daniels signs an abortion ban in Indiana, for example – then that, too, might be worthy of comment.  Finally, there is some ambiguity about what constitutes a "horse-race" item.  I'll just say that a blog item about Herman Cain's speech to the rotary club of Des Moines Iowa is something worthy of being ignored for the time being. I might read op-eds written by potential or announced candidates  for no other reason than to get a feel for what they stand for, but otherwise I don't want to hear about it.
Since it's almost new year's, I am going to get a head start.  I hope that this is one resolution that sticks.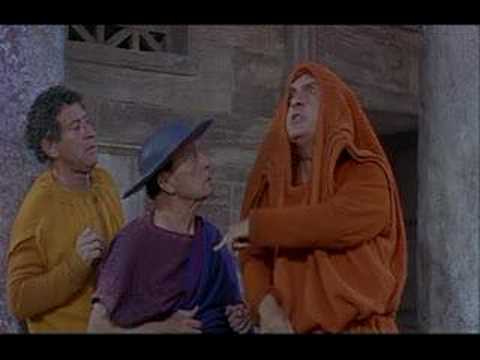 The end of the year signals that it is time for me to make predictions for next year, something I will do later this week.  However, first we will have a look at my predictions for last year:
1.   The Republicans will take back the House in November, either outright on election day, or through party switches between election day and the swearing in of the new Congress in 2011.
Well, that was certainly on the money!
2.   The Republicans will take back the Senate in November, either outright on election day, or through party switches between election day and the swearing in of the new Congress in 2011.  I am assuming that Joe Lieberman will caucus with the Republicans if the Republicans have 50 seats.
Nope, although the Republicans came close with 47 seats, representing a total gain for the year of seven seats for the Republicans which was a good, solid performance in a year when the contested seats up were mainly in states that had gone Democrat in 2008.
3.   The economy will continue in the doldrums next year with the unemployment rate not getting lower than 9%.
Unfortunately this prediction was entirely accurate.  The unemployment rate is currently 9.3% for the nation and never got below 9%.  Go here to view a graph.
4.    Regime change will occur in Iran with the Mullahs being toppled by a popular insurrection.
Sadly no, although the mismanagement of the economy of Iran might yet eventually topple the regime.
5.    Pope Benedict's Anglican Initiative will prove amazingly successful  with ever increasing numbers of Anglicans and Episcopalians swimming the Tiber to participate.
True!  The mass announcement of Five Anglican bishops in November that they were converting to Rome merely being the tip of a large movement. Continue reading →