Monthly Archives:
November 2010
By monetary economist Scott Sumner:
1. The Fed isn't really trying to create inflation.

The Fed doesn't directly control inflation; they influence total nominal spending, which is roughly what Keynesians call aggregate demand. Whether higher nominal spending results in higher inflation depends on a number of factors, such as whether the economy has a lot of underutilized resources. But it's certainly true that for any given increase in NGDP, the Fed would prefer more RGDP growth and less inflation. Even after QE2, the Fed still expects less than 2% inflation for years to come. If the Fed had any marketing sense, they'd be telling the public they are trying to boost recovery by increasing national income, not increasing the cost of living. It would also have the virtue of being true.

2. "But doesn't economic theory teach us that printing lots of money creates high inflation?"

In general that is true. But there are three important exceptions:

1. If the monetary injections are expected to be temporary, the inflationary effect is far smaller. The Japanese central bank did lots of QE in 2003, but pulled much of the money out in 2006 when deflation ended. It worked in preventing high inflation, indeed it may have worked too well.

2. If interest rates are near zero, the public demands more liquidity. The Fed can supply that liquidity with little impact on the price level.

3. If the Fed pays interest on reserves, then the quantity theory of money (more money means more inflation) doesn't necessarily hold. They recently started paying interest on reserves, and that's one reason why the big injections from 2008 didn't have an inflationary impact. The Fed can adjust the rate as necessary, and indeed in my view a lower IOR would be more effective that QE2. Continue reading →
One of the most famous speeches in American history is FDR's First Inaugural.  The most memorable quote from this address occurs early on when he intones, "we have nothing to fear, but fear itself."  It is one of the most oft-quoted bits of political rhetoric.  It is also one of the most profoundly silly.
Even if one grants that the line is not to be taken literally, it is wrong.  Here is the entire first paragraph of the speech to provide some context.
I AM certain that my fellow Americans expect that on my induction into the Presidency I will address them with a candor and a decision which the present situation of our Nation impels. This is preeminently the time to speak the truth, the whole truth, frankly and boldly. Nor need we shrink from honestly facing conditions in our country today. This great Nation will endure as it has endured, will revive and will prosper. So, first of all, let me assert my firm belief that the only thing we have to fear is fear itself—nameless, unreasoning, unjustified terror which paralyzes needed efforts to convert retreat into advance. In every dark hour of our national life a leadership of frankness and vigor has met with that understanding and support of the people themselves which is essential to victory. I am convinced that you will again give that support to leadership in these critical days.
For a  rundown of why this is an absurd sentiment, see this excellent blogpost by Keith Spillet.  Keith delves into some of the philosophical problems with this line, and I largely concur with his assessment.  Beyond that, I also find the line to be, somewhat ironically considering the subject matter, demagogic.  Though it is ostensibly a call for optimism in the midst of dark economic times, it is a fairly cynical attempt to brush back criticisms of his program.  It is a rhetorical device that is employed today, and it is one that I find highly insulting.  Continue reading →
Recent discussions have raised doubts about the plausibility of a pro-life libertarian position. In this post, I will argue that the only conception of libertarianism I find plausible and coherent necessitates a pro-life position.
First, we must define terms. What does it mean to be pro-life, and what does it mean to be a libertarian? I would submit that as with virtually all political ideologies, there are different factions with different conceptions of what it means to adhere to that ideology. Within libertarianism there are generally recognized "right" and "left" factions, and others who do not find these distinctions useful. There are anarchists and minarchists, individualists and collectivists. And there are plenty in each camp that will declare the others not to be "true libertarians."
Though some may have a problem with resorting to Wikipedia, I'm going to assume that interested libertarians keep tabs on it, and state – for what little it may be worth – that I find the definitions offered here to be consistent with what libertarian literature I have read on my own:
Libertarianism is the advocacy of individual liberty, especially freedom of thought and action.[1] Roderick T. Long defines libertarianism as "any political position that advocates a radical redistribution of power [either "total or merely substantial"] from the coercive state to voluntary associations of free individuals", whether "voluntary association" takes the form of the free market or of communal co-operatives.[2] David Boaz writes that, "Libertarianism is the view that each person has the right to live his life in any way he chooses so long as he respects the equal rights of others" and that, "Libertarians defend each person's right to life, liberty, and property–rights that people have naturally, before governments are created."[3]
On the face of it, I see nothing here that would contradict the pro-life position, which is simply that unborn human beings are worthy of the same defense mentioned here as born human beings. But one of our contributors has raised the following objection, re-stated in a manner I found a bit more understandable by one of our readers in the comment boxes (no offense to the contributor, who acknowledged this as an accurate representation of his views, intended):
[L]ibertarianism has no way of adjudicating between competing claims of rights–in this case [of abortion], the right to property versus the right to life–so that any adjudication of this issue must rely upon extra-libertarian premises. Perhaps the libertarian would say, "Well, the right to life is more basic than the right to property, so in cases where they conflict, the right to life would have to take priority." But on what basis would he make this determination? (my emphasis)
This is certainly a worthy objection to raise, but I think it contains a crucial flaw: that "adjudication of this issue must rely upon extra-libertarian premises." As I will show, there are libertarian premises that actually do provide for this very task, but they are not accepted by all libertarians. I would argue that libertarians who cannot accept these premises are the ones who are not "true" libertarians, in fact. Also problematic is the very notion that it is a right to life and a right to property that are in conflict; as I will argue below, this is not the case.
Many things done by the Obama administration have mystified me since they appeared to be bound to alienate great swaths of the population.  However, I have never seen a policy of this administration more likely to create a great public outcry than the current policy of the Transportation Security Administration that all passengers must submit to full body scans or physical pat downs.  The full body scan produces a naked image of the traveler.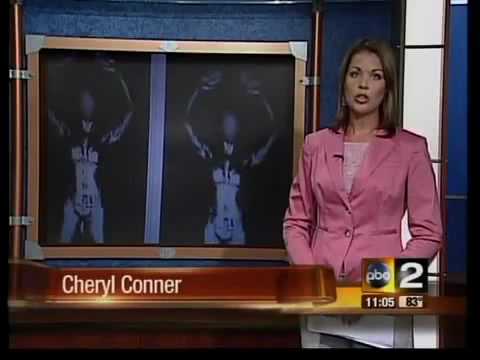 Many people are offended by this, and hence we have nuns subjected to pat downs.   This three year old girl being subjected to a pat down shows the joys that await parents if they do not want to have their small children subjected to a full body scan.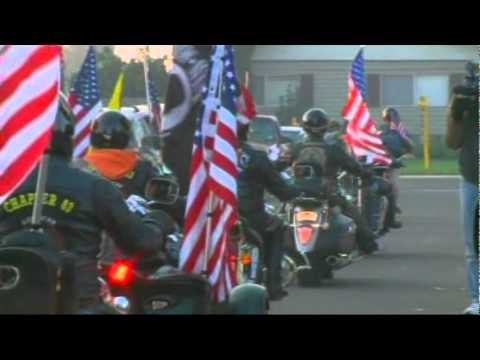 A follow up to Paul's post here on the attempted banning of the American flag carried by Cody Alicea on his bike to honor his veteran grandfather.  Under enormous public pressure the school backed down.  Today, Cody Alicea went to school with his flag on his bike, but he didn't go alone.  Hundreds of veterans riding motorcycles with American flags gave him an escort of honor.  As an immigrant friend of mine who served in the Marine Corps in World War I was fond of saying, "Some country this America!".
I've written a lengthy follow-up to my last post on Distributism and third ways for interested readers. I thought it would be better to post it on my personal blog due to its length, though we can discuss it here. In this post I defend voluntary pluralism – which I believe is embodied in our liberal democratic republic – against the alternatives of coerced pluralism (Social Democracy), voluntary monism (Christendom), and coerced monism (Totalitarianism). And no, I have absolutely nothing against medieval Christendom. I just don't think it's coming back in the way it was once known.
If you think I'm full of it, you can let me know here or on my blog. Your choice.
Last week I mentioned in the comments to this post that I think most political and financial problems are fundamentally technical rather than moral and cultural in nature. Several people took exception to this idea, so I figured I should probably try to elaborate a bit on what I meant.
Start with a historical example. During the 14th century, European society was rent asunder by the Black Death. Between a third and half of people died, and the resulting turmoil caused serious political, economic, and social upheavals. As Wikipedia notes, many governments "instituted measures that prohibited exports of foodstuffs, condemned black market speculators, set price controls on grain and outlawed large-scale fishing," none of which stopped the spread of the disease. Given the vast amount of suffering, it's only natural that many people concluded that the causes of the Black Death were fundamentally moral or cultural in nature. Many people argued that human sinfulness, greed, pride, etc., had caused God to turn his back on Western society, whereas others sought to blame the outbreak on a specific group, such as the Jews. Today, of course, most people recognize that the cause of the plague was less a matter of morality than of hygiene. But if you were to tell an average 14th century European that the plague was being caused by fleas from rats, he would likely think you were naively trivializing the issue. Continue reading →
I would like to continue a conversation which has been ongoing on The American Catholic. I see an increasing amount of cross-talk and cross-coordination between two political camps whose relationship in the past has been one of outright conflict or at best a tenuous temporary alliance on certain specific matters. I am talking about the relationship of the Traditional and Paleo-Conservatives with the Libertarians. Something new is now occurring though. Is this new union a perfect storm? It could be, but it's too early to tell. Time will be the judge. For a political junkie like myself, it's exciting to see this new (or old) development. I am hopeful. Continue reading →
Let's a take moment of silence to remember Tito's Idaho Vandals. *Pause*
A week of so much potential for wonderful chaos left us with a more set picture. Although TCU is largely assuredly to be undefeated, the suddenly don't have any great wins. Oregon St. & Baylor both lost, and Utah got embarrassed by a Notre Dame team that got whalloped by Navy. It appears that Boise, strengthened by Virginia Tech's dominance in the ACC, will likely jump TCU if the Broncos beat #18 Nevada in two weeks. Oregon appears in good shape, as Arizona and Oregon St. don't look as troublesome as they did a week ago, though they did have to survive a scare at Cal. Auburn gets a week off to pray that Cam Newton isn't declared ineligible while trying to prepare themselves for a trip to Bama.
It is hard to imagine a one-loss team like LSU getting into the title unless Boise, Auburn, and Oregon all lose. Possible, but for LSU it would require Auburn to probably lose twice (or get declared ineligible) so it appears LSU's chances are equivalent to the chances of Christ coming back in the next few weeks. LSU appears to be the only one with a chance, as the computers don't give anyone else much love, though I suspect Ohio St. could muscle their way into the picture with a big win over Iowa.
So yes, put me on record as publicly declaring that LSU's chances of making it to the title game are equivalent to those of the Second Coming in the next few weeks. I doubt I will have to eat crow for that statement. Now to the rankings! Continue reading →
Pat Archbold relays news about a potential pro-life ad during next year's Super Bowl.
A small group of antiabortion-rights advocates are hoping to recruit a presidential candidate so they can run graphic ads showing aborted fetuses during the Super Bowl, Congress.org reports.

The group hopes to employ the same tactic used during the midterm elections by Missy Smith, an antiabortion-rights activist who unsuccessfully ran for Washington, D.C., delegate. Smith "took advantage of federal rules that prevent broadcasters from censoring election ads unless they defame others or violate copyright," according to Congress.org. In the early 1990s, the Federal Communications Commission and federals court ruled that graphic abortion images are not indecent.
I happen to think there is a place for graphic images of aborted fetuses in an effort to dem0nstrate the brutal and inhuman nature of abortion.  This, though, is not an appropriate venue.  While this is the most highly-watched television program of the year and an event that would guarantee maximum coverage, it would be more likely to turn off and offend viewers than to convince them of the moral depravity of abortion.  As several commenters noted, this is a family viewing event, and I don't think I'd want small children of my own subjected to those images quite yet, and certainly others who are on the fence on this issue would feel the same.
WSJ.com – GOP Economists, Lawmakers Call for Abandoning $600 Billion Bond Purchase
The economists have been consulting Republican lawmakers, including incoming House Budget Committee Chairman Paul Ryan of Wisconsin, and began discussions with potential GOP presidential candidates over the weekend, according to a person involved…

Some prominent liberal economists, including Nobel laureates Joseph Stiglitz and Paul Krugman, already have challenged the efficacy of quantitative easing, arguing that more fiscal stimulus is needed to restore the economy to health.

Signers of the new manifesto criticizing the Fed include: Stanford University economists Michael Boskin, who was chairman of President George H. W. Bush's Council of Economic Advisers and John Taylor, a monetary-policy scholar who served in both Bush administrations; Kevin Hassett of the conservative American Enterprise Institute; Douglas Holtz-Eakin, former Congressional Budget Office director and adviser to John McCain's presidential campaign; David Malpass, a former Bear Stearns and Reagan Treasury economist who made an unsuccessful run for a U.S. Senate seat from New York; and William Kristol, editor of the Weekly Standard and a board member of e21, a new conservative think tank seeking a more unified conservative view on economic policy..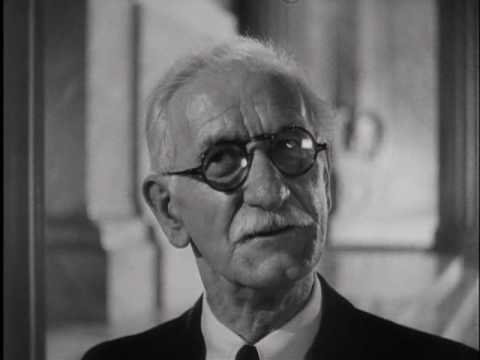 Don't worry!  We are done with elections for a while!  I am not going to start writing about 2012 already!  However, as annoying as the election commercials, mendacious politicians and all the assorted insults to our intelligence that are part and parcel of political campaigns are, we sometimes forget how truly remarkable a process it is in the history of our planet. Continue reading →