Monthly Archives:
November 2010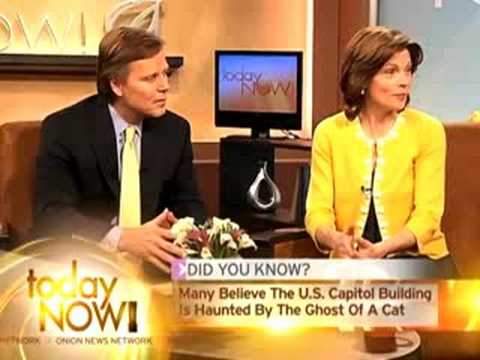 From the only reliable source of news on the net, the Onion.  Well the featured "medium" I suppose was either intended to be a fake (A fake "medium"?  Astounding!) or just a naturally boring guy.  The humor works better if he is simply naturally boring.  I once attended a lecture on roller coasters and the professor speaking managed the considerable feat of making roller coasters seem dull and tedious.  Some people have a natural ability to take any activity, no matter how exciting, and drain the life completely from it.
Michael E. Miller (Miami New Times) provides a detailed — and fascinating — profile of Miami Archbishop Thomas Wenski:

Dressed all in black, the biker roars his 1,800-cc Harley-Davidson Street Glide to a halt on the gravely shoulder of Florida Avenue in Lakeland. Ray-Bans hide his eyes. With his spike-topped black helmet glinting in the South Florida sun, he more closely resembles a Prussian soldier than Easy Rider.

Lucas Benitez spots the motorcyclist and his palms begin to sweat. All day, the stocky Mexican with a buzzcut has led a thousand Latino tomato pickers on the 11-mile march from Plant City to Lakeland to protest the stingy pay of $50 per two tons of fruit torn off the vine. When he looks at the biker, all he can think is: Not another pinche redneck picking a fight.

Then the heavyset motorcyclist steps from his machine and ambles toward the marchers. "Buenas tardes," he says, holding out a hand. "I'm Bishop Thomas Wenski." Continue reading →
Yahoo – Chinese workers build 15-story hotel in just six days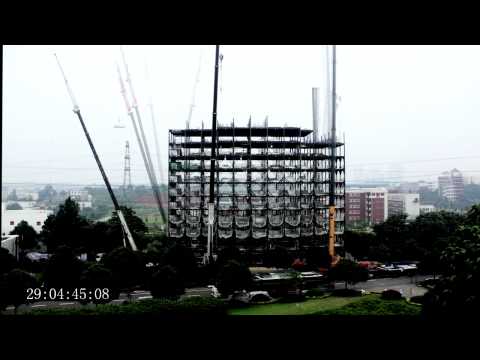 What does George Soros have to say about China? Read this excerpt from his speech which he gave on Monday in acceptance of the Globalist of the Year award from the Canadian International Council.
Bloomberg – China as Best Place for Investors, Poll Shows
Related Post – The Truth About China
We have set up a simple mobile plugin which allows TAC to be accessed on any mobile device, ie, iPhone, Blackberry, etc.
In the future, Summer 2011, we will upgrade to a sophisticated mobile plugin.
Unless of course a loyal reader would like to donate a monetary gift, this could be moved up significantly.
In the meantime, please leave comments on any issues, problems, etc, that you may be experiencing viewing TAC on your mobile device.
We have finished transferring all the links over to the upgraded TAC.
We've added a few more categories to make it easier to find your favorite links.
If you feel that there are worthy Catholic blogsites or websites that we should carry, please leave a comment and we will add them.  Of course, please only recommend blogsites/websites that are loyal to the Magisterium, ie, that walk in the footsteps of Jesus.
The NCR notes a Rutgers professor went on the Joy Behar show and compared having kids to littering. I found this shocking. People watch the Joy Behar show?
Sadly, the idea that kids are an evil and that the virtuous green movement should rid them (presumably through contraception and abortion, though they rarely state the latter explicitly) seems to be growing in momentum on the left. In a humorous coincidence, this comic appeared in today's newspaper (from Yahoo!).
People really will believe anything these days…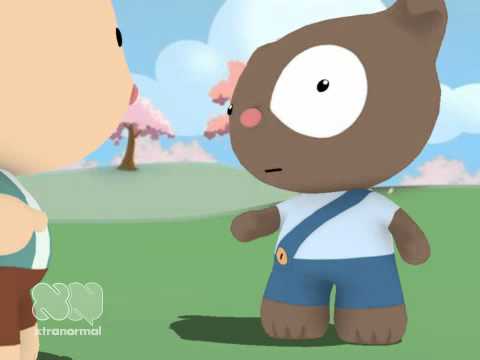 My hero Milton Friedman is more succinct:
The Democratic Party suffered a historic drubbing a couple weeks ago. However, one of the things with which several left leaning commentators publically consoled themselves was that demographics are in their favor. The parts of the electorate which tend to vote for Democrats are growing, while those who tends to vote for Republicans are shrinking. Progressives like to focus on the examples of this they feel proud of: the non-white percentage of the US population is growing, and non-whites tend to vote Democratic. Young people also lean more heavily progressive on a variety of issues than previous generations did at the same age.
From a progressive point of view this sounds pretty good: progressivism will succeed in the end because it is supported by young and diverse people, while conservatism will die out because it is supported by old white people — and no one like them anyway, did they?
I'd like to propose an alternate reading of the data: Continue reading →
We all know that pro-choicers only have the best interests of the pro-life movement at heart, so when they offer up advice as Will Saletan has done at Slate, we need to listen attentively.  Saletan offers five helpful tips to the pro-life movment.
Continue reading →
TAC is undergoing an upgrade, and I'm proud to announce this upgrade also includes an expansion. TAC has launched a facebook page and a twitter page! Look up "The American Catholic" on facebook and @TheAmCatholic (full name "TheAmericanCatholic" on twitter to follow us!
Now, why are we doing this? It occurred to us that people desperately want to know what our contributors have for breakfast. This allows me to tell you that I had Pop-Tarts, and that Tito made hash browns out of Idaho potatoes.
Of course I'm joking. The goal is two-fold. First, we'll do what everyone else does with these platforms, which is link back to the posts, allowing people a different way to get our posts than just an RSS feed. More importantly however, we'd like to see this really supplement the TAC community and discussions.
There are many topics or news items that interest us, but aren't blogged about because there's not enough material to write a blog post or enough time to write the post. Micro-blogging allows us an opportunity to share these stories with you and discuss them. We're hoping these discussions are as fruitful as our comment boxes and will really add to what we're doing. This isn't just a one-way street. We've noticed that a lot of big name bloggers in the Catholic blogosphere get a lot of help from their readers in that readers will email them with news or post ideas. We think our readership can do the same thing, and as a group blog these platforms are great for allowing you, the reader, to post on our wall or tweet us with things you'd like to see discussed at TAC. This way, TAC can become a more interactive blog and become an even better forum for the discussion of issues in light of Catholic teaching.
So please, if you're on facebook or twitter, follow us! We're still figuring things out with, so forgive us if we have some snafus, but we think this will really help improve TAC so thanks in advance for putting up with us.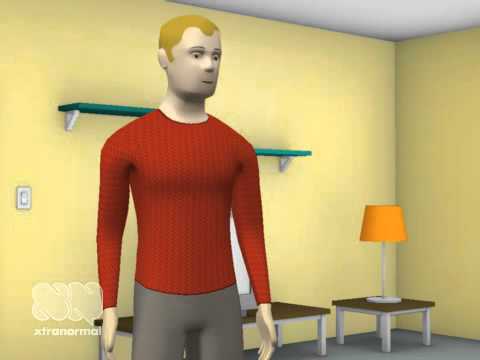 Hattip to Instapundit. The video is by Don Surber.  As noted in my post Full Body Stupidity, the wrath of the public is beginning to be roused by the full body scans or intrusive pat downs that airline passengers are being subjected to.  In response the Secretary of Homeland Security Janet Napolitano, or BIG SIS as some people refer to her, tells us that we have nothing to worry about:
And we ask the American people to play an important part of our layered defense. We ask for cooperation, patience and a commitment to vigilance in the face of a determined enemy.
As part of our layered approach, we have expedited the deployment of new Advanced Imaging Technology (AIT) units to help detect concealed metallic and non-metallic threats on passengers. These machines are now in use at airports nationwide, and the vast majority of travelers say they prefer this technology to alternative screening measures.

AIT machines are safe, efficient, and protect passenger privacy. They have been independently evaluated by the Food and Drug Administration, the National Institute of Standards and Technology, and the Johns Hopkins University Applied Physics Laboratory, who have all affirmed their safety. And the weapons and other dangerous and prohibited items we've found during AIT screenings have illustrated their security value time and again.

Rigorous privacy safeguards are also in place to protect the traveling public. All images generated by imaging technology are viewed in a walled-off location not visible to the public. The officer assisting the passenger never sees the image, and the officer viewing the image never interacts with the passenger. The imaging technology that we use cannot store, export, print or transmit images.
If an anomaly is detected during screening with AIT, if an alarm occurs after a passenger goes through a walk-through metal detector, or if a passenger opts out of either of these screening methods, we use pat-downs to help detect hidden and dangerous items like the one we saw in the failed terrorist attack last Christmas Day.
It was as stunning, as it was unexpected; by a vote of 128-111 the left leaning Bishop Gerald Kicanas, Vice President of the US Bishop's Conference was passed over for President of the US Bishops by New York's Archbishop Timothy Dolan. In the history of the US Bishop's Conference, a sitting Vice President has never been passed over for another candidate. It had been assumed to be a foregone conclusion that Bishop Kicanas of Tucson, who is a protégé of the late Cardinal Joseph Bernardin and his seamless garment theology, would easily win.
A number of factors may have tipped the scales toward the gregarious and well loved new Archbishop of New York. Tim Drake wrote an article about Bishop Kicanas which called into question his role as head of Chicago's Mundelin Seminary. Some had questioned why the future bishop would allow a man who to be ordained even though many had questions concerning the prospective priest's background. The priest would later be charged with molestation.