Monthly Archives:
November 2010
Here's a roundup of articles highlighting the mess the the Vatican's semi-official newspaper, L'Osservatore Romano, has done:
Pope & the Great Condom Conundrum – Chris Blosser, The Amrcn Cthlc
NCReporter Getting Condom Conundrum Wrong – Fr. Z WDTPRS?
The Continuing Mess at L'Osservatore Romano – Dr. Ed Peters, ItLotL
The Vatican Newspaper Has Betrayed the Pope – Phil Lawler, Cth Cltr
Cthlcs, Journos Want Firings at L'Osservatore Romano – H. White, LSN
In Defense of L'Osservatore Romano – John L. Allen Jr., All Things Cthlc
Are You Kidding Me John Allen? – Tito Edwards, The American Catholic
More on the Condom Conundrum itself:
New Developments on the Pope & Condoms – Jimmy Akin, NCRegister
Jimmy Akin, Pope & Magisterium – Steve Kellmeyer, The Fifth Column
Did the Pope Actually Say We May Use Condoms? – M. Brumley, LOTW
Did Pope "Justify" Condom Use? – Fr. Fessio, Cth Wrld Rep
Pope Benedict Doubles Down on Condoms – Brett Salkeld, Vox Nova
Pope Changes Catholic Faith Completely! – Mark P. Shea, InsideCatholic
Is Ed Peters A Shill? – Steve Kellmeyer, The Fifth Column
Condoms, Catholicism and Casuistry – Ross Douthat, New York Times
A Good Clarification On Pope's Condom Conundrum – Fr. Z., WDTPRS?
(Hat Tip: ThePulp.it)
As far as the Great Catholic Condom Conumdrum of 2010 goes (prompted by an excerpt of no more than 2 out of a nearly 200 page book-length interview God and the World), the myriad reactions among Catholic circles, seems to me largely (perhaps loosely) divided among two camps. But this is not simply a division between "progressives" and "conservatives". Even those who would consider themselves orthodox, faithful adherents to Church teaching and admirers of Pope Benedict are divided.
On one side you have Fr. Martin Rhonheimer, Dr. Austen Ivereigh and even Fr. Lombardi himself. On the other side, you have Janet Smith, Fr. Joseph Fessio, and Cardinal Raymond Burke, prefect of the Supreme Tribunal of the Apostolic Signatura. Consider… Continue reading →
From everyone here at The American Catholic we pray & hope for a very happy & joyous Thanksgiving Day to all of our faithful American readers!
– The TAC Editors
George Washington: First Thanksgiving Proclamation – D.R. McClarey
Cthlcs Count Blessings & Distribute Them – Benjamin Mann, CNA
Gratitude – Robert Royal, The Catholic Thing
On The Grace of Gratitude – Msgr. Charles Pope, AoW
Squanto, The Pilgrims, & The Pope – Father Gordon J. MacRae, Cth Exchng
Be Thankful In All Things – Patti Maguire Armstrong, Intgrtd Cth Lf
Would You Like Some Politics With Your Turkey – Donald R. McClarey
Chesterton on Giving Thanks – Mark P. Shea, National Catholic Regsiter
The Catholic Origins of Thanksgiving! – Taylor Marshall, Cntrbry Tls
Perfect Thanksgiving Has Nothing to Do with Turkey – Pat Gohn, Pths
The First Thanksgiving – Jay Anderson, Pro Eclessia
The Friday After Thanksgiving Day Indult… – Christopher J. Paulitz, RC
Eat Meat on Friday After Thanksgiving? – Fr. Z, WDTPRS?
A Tea Party Thanksgiving – Deal W. Hudson, InsideCatholic
(Hat Tip:  ThePulp.it)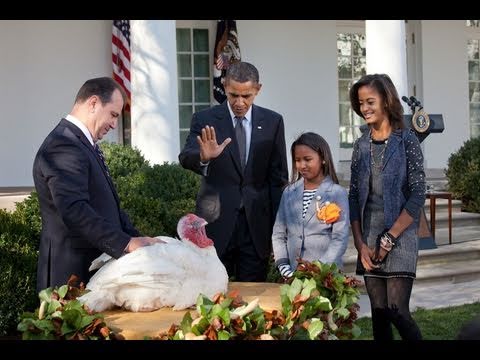 The Democratic Congressional Campaign Committee, fresh off a disastrous election campaign, believes that Americans might be discussing politics with their Turkey today.  (I can't think of a subject less likely to come up today at the McClarey Thanksgiving Dinner except for raising armadilloes for fun and profit.) 
Just in case your Republican friends or relatives at Thanksgiving try to repeat anything they've heard from Rush Limbaugh, Glenn Beck, or by reading Sarah Palin's Facebook page, we wanted to help you respond with the truth.

In the event that it does, the DCCC has a cheatsheat which you may peruse here. Continue reading →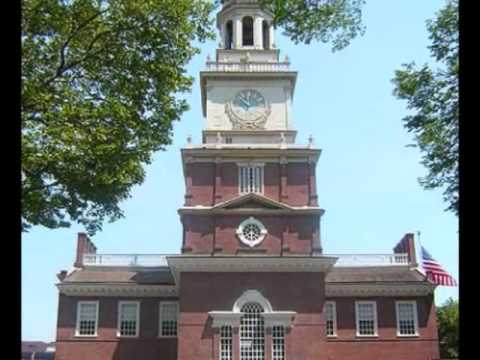 A contemplation of the compleat attainment (at a period earlier than could have been expected) of the object for which we contended against so formidable a power cannot but inspire us with astonishment and gratitude. The disadvantageous circumstances on our part, under which the war was undertaken, can never be forgotten. The singular interpositions of Providence in our feeble condition were such, as could scarcely escape the attention of the most unobserving; while the unparalleled perseverance of the Armies of the U States, through almost every possible suffering and discouragement for the space of eight long years, was little short of a standing miracle.   George Washington
The father of our nation was a religious man.  He had no doubt of the existence of God, and that He intervened in the affairs of men and nations.  Therefore it is no surprise that he originated the tradition of the last Thursday in November for Americans to thank God.  Lincoln revived the tradition in 1863 in the midst of the Civil War.  When we celebrate Thanksgiving today, we are celebrating a holiday that is at the very core of American history from the Pilgrims forward.
Continue reading →
John L. Allen Jr., otherwise referred to in most circles as John Allen, is the prolific writer for the dissident Catholic newspaper National Catholic Reporter has come out defending L'Osservatore Romano in the recent Pope Condom Comments controversy.
John Allen laid the blame clearly on orthodox/conservative Catholic bloggers for "jealousy, politics, and dated expectations of how the Vatican paper ought to behave." referring to critics of L'Osservatore Romano and its editor Gian Maria Vian, of which I am one of those critics.
Mr. Allen, by "dated expectations of how the Vatican paper ought to behave", do you mean as in defending Church teaching and not embarrassing the pope at all costs?
Are you kidding me?
Mark Brumley is the president of Ignatius Press, which today published a little book by a little German which is generating a little buzz.
Yesterday at IP's official website for the book Mark posted a "summary interview" regarding the condom controversy. I highly encourage anyone interested in better understanding what the heck is going to read this interview.
Providing a moment's respite from what George Weigel dubs the media obsession with "Salvation by Latex", here are some other notable (and/or interesting) Catholic stories that caught my attention: