Monthly Archives:
November 2010
What does the fact that, so it now seems, the TARP program will only end up costing taxpayers $25 billion tell us about the merits of the program? According to Jonathan Chait, this low price-tag makes the program "one of the most successful policy initiatives in American history." This is a bad argument. If, as its proponents claim, TARP really did stave off a second Great Depression, then it would have been one of the most successful policy initiatives in American history even if it had cost taxpayers the full $700 billion. On the other hand, if TARP wasn't necessary, then it likely wasn't worth it even at the cost of only $100 per American.
Positive assessments of TARP seem to typically assume that the alternative to TARP would have been doing nothing (actually many opponents of TARP also tend to assume this). But this is not plausible. If Congress had decisively rejected TARP, it's not like Bernanke was going to pull a Ray Patterson and book a cruise to Fiji. Instead we likely would have had an earlier bigger QE I. The overall economy would have ended up roughly in the same place, except that Wall Street would have borne a larger share of the pain.
This, at any rate, is the view of a number of iconoclastic economists on both the left and right. Continue reading →
And for most of us, we're done.
With Boise St. and LSU losing, we're down to three title contenders. TCU will need either Oregon or Auburn to lose. In my mind, they need either one to lose big in order to justify TCU getting into the title game b/c of how pitiful TCU's schedule is.
Some random thoughts from the weeked, as it's exam week for me:
A few commenters on Twitter noted the irony of Notre Dame beating the Trojans in a week when the pope had to battle contraception. Everyone can enjoy the sweet, sweet tears of USC fans.
Do college coaches not know about this new fangled thing called the prevent defense? Nevada & LSU, I'm looking straight at you (or am until i burst out in tears b/c we lost to a clearly inferior Arkansas team b/c we didn't play freakin prevent defense. Nope, not bitter at all). Speaking of Nevada, I watched that game (one of the perks of having a newborn is getting to watch late night TV!). A lot of fun to watch as a game, but the stands? This was the big road test for Boise, and the stands for the student section were smaller than my high school. Auburn has to go play in front of 90,000+ Bama fans. It's just not comparable. I just don't know if I can ever justify putting those kinds of schools over a BCS team for a national title.
Does Rich Rod stay at Michigan or do they give him another chance? I don't know how much longer Michigan will be content to be so far behind not only Ohio St., but also Iowa and Wisconsin.
Boise went from the Rose Bowl to the Kraft Fight Hunger. They would play a PAC-10 team but since the PAC-10 can't fill its spots it'll get an ACC team: either BC or Miami, which just fired its coach.
I hate rankings being used as conference tiebreakers, especially when the teams met in the regular season. Use some metric from the season, like points differential instead.
I'm going to hate writing the next sentence, but LSU losing was great for college football. Cries against the BCS would have increased if LSU, whom the media have decided is only lucky, made it in over TCU. This would have increased if Oregon lost and we had an SEC rematch. The same is true for Boise. TCU has no business in the title game this year (they did last year), so I think the anger against the BCS will abate unless one of the big two lose this weekend.
By the way, I'm rooting for South Carolina next weekend. Pay for play is a bad deal, and while logically Auburn ought to go over TCU, emotionally I want those cheaters to watch TCU go over them. Furthermore, that would knock Arkansas out of the BCS bid, sending them to the Cap One bowl instead of us. Yes, I am rooting for LSU to get knocked out of the "better" bowl and go to the Cotton, perhaps to play the Aggies. Sorry, but after last year I never want to go to the Cap One bowl again (ps-dear SEC-when LSU fans are openly hoping to not go to your premiere non-BCS bowl, it's time to change the premiere non-BCS bowl). And yes, I know that they put in a new field but I'd rather Jerryworld than Disney world (the fact that I could maybe convince my wife to take a texas trip but not a Orlando trip has nothing to do with it)
TCU just joined the Big East. While the Big East could use a football school, 17 teams in basketball? Sure, they get exposure but how many teams until you have to contract? If you don't think Mike Slive will be traveling with LSU to Morgantown this fall, you're dead wrong.
Now, for next week I figure there won't be enough to do another set of rankings (not to mention I'll have three exams that week), so the rankings are done for the year. However, our college football stuff will not. I'll ask all the rankers to submit their picks for the bowls with their reasoning behind the picks. I'm not sure if we'll do all the bowls of just the ones after Christmas. When the bowl lineups come out, I'll make a call. However, I also want our readers to participate. So you can send in your picks via comment here or via our facebook page. We can bash each other picks, trash talk etc.
(Speaking of trash talk, is it acceptable to post your team's victory cheer on the facebook page of the opposing team after a win? Ex: an Ole Miss fan posting "Hotty Totty!" on the wall of an LSU fan. I think so, b/c it's not really trash talk, it's just "yay! my team won!" and is fairly harmless, especially if there's a history of playful trash-talk between the two. However, someone recently disagreed with me and told me I was a jerk. I was curious if in fact I am a jerk).
Allright, so to the final rankings!
[Updated Below]
Wikileaks information has been disclosed by Rome Reports that the U.S. intelligence services were completely caught off guard and surprised at the election of then Joseph Cardinal Ratzinger, now Pope Benedict XVI.
[Found another YouTube video that works]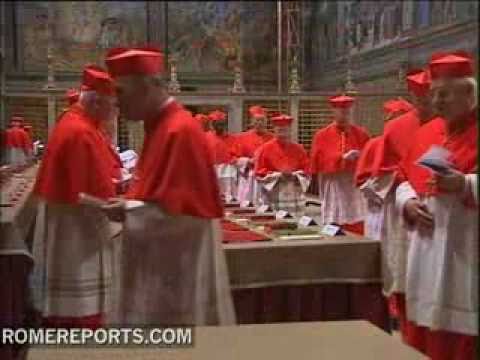 Updated as of 10:40am Central time, 11-30-2010 AD:
U.S. intelligence was expecting a Latin American as the next pope, and predicted that then Joseph Cardinal Ratzinger would have lost in the first round voting.
The rest from Father Zuhlsdorf:
Before the election the staff of the US embassy to the Holy See sent speculations to Washington about the one to be elected.
"The first factor will be age, the cardinals will seek someone who is neither too young nor too old, because they don't want to have another funeral and conclave quickly" but "they also want to avoid having a long pontificate like that of John Paul II."  Furthermore, "it will be a person in reasonably good health".  Another element will be "linguistic ability" and he will have to know Italian.
Most attention regarding public debt tends to be riveted on the Federal ocean of debt.  However, several states have also gotten themselves into a fiscal morass.  California faces a pension shortfall of half a trillion dollars.  Comparatively speaking, Illinois is in the worst shape of any state in regard to public employee pensions, with a shortfall of 54 billion. Illinois was in the red 13 billion this year and Democrats in the General Assembly want to borrow 4 billion in new debt to make this year's pension payments.
This cannot go on.  States like California and Illinois have amassed debts that they simply cannot pay under any reasonable forecast of state tax revenue over the next two decades.  Even if spending were slashed to the bone in these states, continuing to operate the state governments and meet the present obliagtions appears to be mathematically impossible.  This leaves two options for the debt of these states.  The first option is a federal bailout.  Although I do relish the image of a bankrupt Federal government bailing out bankrupt state governments, this is simply not going to happen in the current political environment.  The second option is that the states go bankrupt.  Current law allows local governments, cities, counties, towns, etc to go bankrupt but  not states.  The bankruptcy code would have to be amended to allow this, and the only way for this to be done is for Congress to do it.  Mainstream commenters like Michael Barone are beginning to seriously discuss the prospect of states going bankrupt.
I do not see the political will yet to amend the code in Congress, for the President to sign it if such an amendment were to pass, or for states to declare bankruptcy if the option becomes available.  However, I do see it coming eventually.  Already California has found it difficult to sell recent bond issues, and Illinois bonds have been downgraded in credit ratings.  However, assuming states in fiscal holes reach a point where they can no longer borrow, and we may reach that point sooner rather than later, bankruptcy may be the least terrible option.
This is my newest creation and contribution to the Catholic blogosphere, a news aggregate site that combs the Internet for the best Catholic punditry around the world.
I hope the faithful readers of The American Catholic surf over there and take a gander of what we, The Pulpit, have to offer.  We differentiate ourselves from other news aggregaters in which we display articles written from such authors as Father Zuhlsdorf to Mark Shea and from George Weigel to Ross Douthat and everything else in-between.  Hopefully providing for you the most insightful and well written articles that affect us as Catholics.
If you like what you see, subscribe to the feed or tell your friends in an email!
Again, here is the website: http://thepulp.it/
Enjoy!
To be honest, I'm a little tired myself of the Great Condom Debate of 2010, and had no intention of blogging about this business.  Then I read this article in the Washington Post, and after almost giving myself a concussion from banging my head on the table, felt the need to vent a little.    It manages to combine MSM ignorance regarding the nuances of theological debate with some casual Catholic dissidence on a great moral matter.    Good times indeed.
The reporter, Michael Ruane, was getting reaction from the parishioners at St. Matthew's Cathedral yesterday.  It should be noted that until ten months ago this was my parish, and I'm still heavily involved with it.  That the reporter managed to nail down a few people who disagreed with the Church on the issue of contraception is not necessarily an indictment of the Cathedral, as I'm sure he would have – unfortunately – received similar responses at most Churches.
To begin with, Ruane inaccurately summarizes the issue: Continue reading →
"Thine eyes shall see the King in his beauty: they shall behold the land that is very far off." Isaiah xxxiii. 17.
 YEAR after year, as it passes, brings us the same warnings again and again, and none perhaps more impressive than those with which it comes to us at this season. The very frost and cold, rain and gloom, which now befall us, forebode the last dreary days of the world, and in religious hearts raise the thought of them. The year is worn out: spring, summer, autumn, each in turn, have brought their gifts and done their utmost; but they are over, and the end is come. All is past and gone, all has failed, all has sated; we are tired of the past; we would not have the seasons longer; and the austere weather which succeeds, though ungrateful to the body, is in tone with our feelings, and acceptable. Such is the frame of mind which befits the end of the year; and such the frame of mind which comes alike on good and bad at the end of life. The days have come in which they have no pleasure; yet they would hardly be young again, could they be so by wishing it. Life is well enough in its way; but it does not satisfy. Thus the soul is cast forward upon the future, and in proportion as its conscience is clear and its perception keen and true, does it rejoice solemnly that "the night is far spent, the day is at hand," that there are "new heavens and a new earth" to come, though the former are failing; nay, rather that, because they are failing, it will "soon see the King in His beauty," and "behold the land which is very far off." These are feelings for holy men in winter and in age, waiting, in some dejection perhaps, but with comfort on the whole, and calmly though earnestly, for the Advent of Christ. Continue reading →
Born on January 3, 1936, one of five kids, Robert R. Brett knew from an early age what the wanted to be.    As his sister Rosemary Rouse noted, "He always wanted to be a priest. He was always there for everyone."
He attended Saint Edmond's and Saint Gabriel's grade schools and then attended a preparatory seminary for high school.  Brett entered the Marist novitiate at Our Lady of the Elms on Staten Island and made his profession of vows on September 8, 1956.  Studying at Catholic University, he received a BA in philosophy in 1958 and a Master's Degree in Latin in 1963.  He was ordained a priest of the Society of Mary in 1962 by Bishop Thomas Wade at the Basilica of the National Shrine of the Immaculate Conception.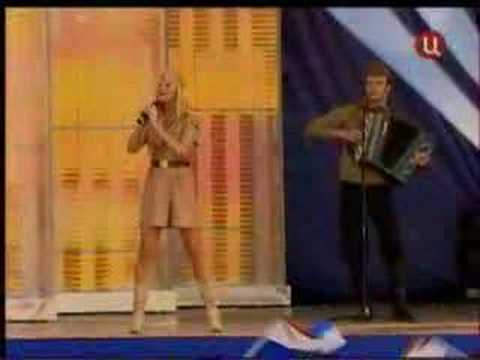 Something for the weekend.  Katyusha, one of the more beautiful songs from the late and unlamented Soviet Union.  Here is a rendition by the Red Army choir: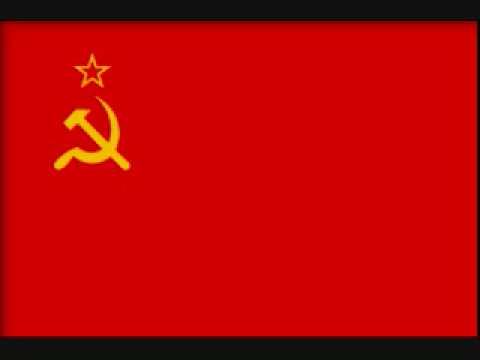 Continue reading →