Monthly Archives:
October 2010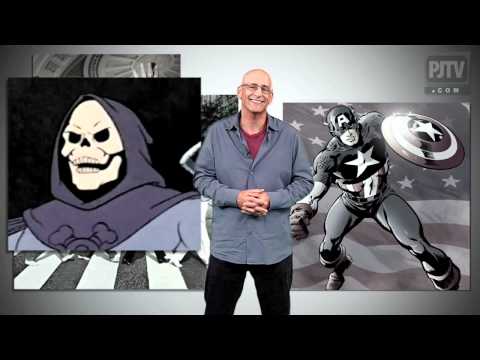 In a nation where 40% of the population identify as conservatives, it is hilarious that we have what is laughingly referred to as the mainstream media which tilts overwhelmingly to the left, and purports to determine which candidates are "moderate" and which are "mainstream".  However, in the age of the internet, the power of the mainstream media is a diminishing asset, especially when such examples as NPR firing liberal Juan Williams for stating that he is nervous on a plane when he sees passengers in traditional muslim garb, indicate clearly who the intolerant extremists truly are. Continue reading →
One of the difficulties that comes in discussing the many "isms" that populate the landscape of political discussion is that very often people use the same words without mean the same things, or indeed without having any clearly defined idea of what they do mean. While this is the case with nearly any ism (socialism, liberalism, libertarianism, conservatism, etc.) I'd like to address in this case the way in which opponents (particularly Christian opponents) of "capitalism" tend to address the object of their condemnation. This is in some ways a beautifully typical example of a Christian opponent of capitalism attempting to describe what it is he is condemning:
We must remember the capitalistic system we live in also is a materialistic ideology which runs contrary to the Christian faith, and it is a system which is used to create rival, and equally erroneous, forms of liberation theology. It is as atheistic as Marxism. It is founded upon a sin, greed. It promises utopia, telling us that if we allow capitalist systems to exist without regulation, everyone, including the poor, will end up being saved. The whole "if we allow the rich to be rich, they will give jobs to the poor" is just as much a failed ideology as Marxist collectivism.
Admittedly, this is a somewhat muddled set of statements, but I think we can draw out of it the following statements which the author, and many other self described critics of capitalism (in particular from a religious perspective) believe to be true:
-Capitalism is a system or ideology much as Communism is.
-Capitalism is based on greed or takes greed to be a virtue.
-Capitalism is a materialistic or atheistic philosophy/system.
-Capitalism could be summed up as the idea that "if we allow the rich to be rich, they will give jobs to the poor"
-Capitalism promises utopia if "capitalist systems" are allowed to exist without regulation.
While one approach to this is simply to throw out the term "capitalism" entirely, what I'd like to do is accept that claim that we live in a "capitalist" system and that this system is roughly what libertarians/conservatives advocate, and proceed to address the claims made about "capitalism" in that context.
Continue reading →
Faithful readers of our blog will recall the case of Dr. Kenneth Howell at the University of Illinois.  I have posted on his firing and subsequent rehiring here, here, here and here.  Briefly, Dr. Howell taught a course on Catholicism at the University of Illinois under contract between the Newman Center at the University of Illinois and the University since 2001.  Dr. Howell describes the events which led to his firing:
This past semester was unusual. In previous years, I had students who might have disagreed with the Church's position but they did so respectfully and without incident.  This semester (Spring 2010) I noticed the most vociferous reaction that I have ever had. It seemed out of proportion to all that I had known thus far. To help students understand better how this issue might be decided within competing moral systems, I sent them an email contrasting utilitarianism (in the populist sense) and natural moral law. If we take utilitarianism to be a kind of cost-benefit analysis, I tried to show them that under utilitarianism, homosexual acts would not be considered immoral whereas under natural moral law they would. This is because natural moral law, unlike utilitarianism, judges morality on the basis of the acts themselves.
 After the semester was over, I was called into the office of Robert McKim, the chairman of the Department of Religion, who was in possession of this email. I was told that someone (I presume one of my students) sent this email to the Office of Gay, Lesbian, Bisexual, and Transgendered Concerns at the University. It was apparently sent to administrators in the University of Illinois and then forwarded on to Professor McKim. I was told that I would no longer be able to teach in the Department of Religion.
Professor McKim and I discussed the contents of the email and he was quite insistent that my days of teaching in the department were over. I offered that it would be more just to ask me not to address the subject of homosexuality in my class. In fact, the other class I regularly taught (Modern Catholic Thought) never dealt with that subject at all. I also averred that to dismiss me for teaching the Catholic position in a class on Catholicism was a violation of academic freedom and my first amendment rights of free speech. This made no difference. After that conversation and a couple of emails, Professor McKim insisted that this decision to dismiss me stood firm.
The Newman Center and the Diocese of Peoria did not stand behind Howell initially, seeming to want to avoid a conflict with the University.  Dr. Howell contacted the Alliance Defense Fund which contacted the University and threatened to file suit.  Catholic bloggers raised a huge hue and cry about the firing.  Eventually the firing decision was reversed, and Dr. Howell was re- hired to teach Introduction to Catholicism in the fall semester of this year.  However, the contract between the Newman Center and the University of Illinois was ended, and Dr. Howell would simply teach the course as a regular adjunct professor of  the University.
The faculty committee has finished its examination of the firing of Dr. Howell.  Inside Education has obtained a leaked copy of the report, and a story on the report may be read here, along with a link to the report. Continue reading →
Pope Benedict XVI has announced the 24 men who will become cardinals next month. There are two Americans in the group: Archbishop Burke of St. Louis and Archbishop Wuerl of Washington D.C.
It seems pretty clear that this is, in part, a stinging loss for those Catholics on the left who have attempted to deride Burke and other hardline Catholics on the abortion issue as being "out of touch with the Vatican." Obviously, Burke's viewpoints are not so distasteful and Calvinist to the Pope. Considering how vocal Burke has been on the issue, it would stretch credulity to think that the Pope did not think that Burke's interpretation of the meaning of the abortion issue in the voting decision is an acceptable Catholic position.
However, with the appointment of Wuerl the pope seems to be suggesting that Burke's position is not the only one. In a papacy that has confounded left and right, the pope does so again by elevating one of the more vocal bishops on determining withholding of communion on an individual basis in regards to pro-abortion politicians. Wuerl was however also extremely vocal in opposing DC's move to same-sex marriage.
While neither "side" can claim victory with these two appointments, what has been defeated is the idea that the Vatican has a right answer. That the Vatican secretly disdains all these Republican voters or that the Pope wishes he could excommunicate everyone cannot be held except by the severest of ideologues. Instead, the Pope is sending a message that, as he did in Caritas in Veritate, he wants the different sides of the aisle in American to be dialoguing with each other and this debate, far from being an example of silly American politics, may be one that the rest of the world needs to be engaged in. So while neither side can claim victory, both sides seem to be encouraged in coming to the table to present their arguments.
A roundup of political news less than two weeks from the midterm elections.
1.  Kentucky Fried Political Suicide-Jack Conway decided to lose the Kentucky Senate Race with a bang not a whimper.  His video resurrects a college prank pulled by Rand Paul almost three decades ago and attempts to use it to brand Paul an apostate from Christianity.  I have seen lots of ludicrous attack ads over the years but this one takes the case.  And the woman who was tied up in the prank?  Here is her take:
The woman — who was made available to me for an interview by GQ reporter Jason Zengerle in response to the Paul campaign's denunciations of his article — said she didn't mean to imply that she was kidnapped "in a legal sense."
"The whole thing has been blown out of proportion," she told me. "They didn't force me, they didn't make me. They were creating this drama: `We're messing with you.'"
The woman said that much of the subsequent coverage of her allegations missed a key nuance: As a participant in a college ritual, where lines between acquiescence and victimization are often blurry, she was largely playing along with the notion that she was being forced to follow Paul's orders.
"I went along because they were my friends," she said. "There was an implicit degree of cooperation in the whole thing. I felt like I was being hazed."
By all accounts the ad is backfiring big time on Conway and will probably ensure a double digit Paul victory.  Most voters understand that college students are young and often immature, at least I was,  and can act in fairly foolish ways at times as a result.  Besides, attempting to turn this into an attack on Paul's religious faith is misplaced.  I am as confident as I can be that when Paul was tying up the coed the last thing on his mind was religion.
2.  Ohio Fried Political Suicide-Steve Driehaus is the Democrat Congressman for Ohio 1.  He doesn't want you to see the ad above.  He is desperate because he trails his opponent Steve Chabot by double digits according to a recent poll.  He is one of the incumbent Democrat Congressmen who have been cast adrift by the Democrat party because their re-election races appear hopeless.  He is also one of the "pro-life" Democrat Congressman who voted for ObamaCare.    The Susan B. Anthony List paid for a billboard to remind the constituents of Driehaus that ObamaCare allows for public funding of abortions.  Driehaus complained to the Ohio Election Commission, claiming that the ad is misleading.  A hearing is scheduled for the end of October.  The attorneys for Driehaus strong armed the owner of the billboard not to allow the ad until the Commission has issued a ruling.  The President of the Susan B. Anthony List Marjorie Dannenfelser has stated in regard to Driehaus and his lack of familiarity with the first amendment:
The Ohio Elections Commission has allowed Steve Driehaus to achieve his strategic objective of preventing constituents from learning the truth about his vote in favor of taxpayer funding of abortion in the health care reform bill. We are disappointed and surprised that the complaint was not immediately dismissed. The fact that the health care reform bill allows for taxpayer funding of abortion has been agreed upon by every major pro-life group in the country, including National Right to Life, Americans United for Life, Focus on the Family, and the United States Conference of Catholic Bishops. The larger problem here is a public official's attempt to use a criminal statue to silence legitimate debate on his record. The proper place for public policy debate is in the public square, not in an Elections Commission or criminal court. The SBA List will see this process through to the end and vigorously defend our position that the health care reform bill, supported by Steve Driehaus, allows for taxpayer funding of abortion. Moreover, we will use every vehicle possible within our First Amendment rights to communicate this message to the people of Congressman Steve Driehaus' district between now and the hearing.
Of course by attempting to suppress the billboard, Driehaus has ensured that it has been seen by far more people over the internet and in newspaper and television stories than would have ever seen the billboard.  Brilliant.  Desperate and stupid is a poor combination in politics. Continue reading →
I see that my co-blogger MJ Andrew has already posted about the Christine O'Donnell-Chris Coons debate, and I thank him as that saves me the trouble of having to sort through a whole bunch of links.
I disagree with him, though somewhat reservedly.  Having listened to the entire clip it does seem to me that O'Donnell is questioning whether the concept of the separation of Church and State is in the First Amendment, not the Establishment Clause.  There was some crosstalk at this point in the debate, and it appears to me that she's just repeating her question with regards to the issue of separation.  It's debatable, though, and a candidate should do a better job clearly establishing what she's talking about in such a setting.
That being the case,  I was more intrigued by  Coons's own response to the question.  While O'Donnell possibly made a gaffe – an unfortunate one if indeed it was a gaffe – Coons's response is the more troubling aspect of this exchange. Continue reading →
Parity continues to reign. We're starting to get the idea that in the NFC, it'll probably be an NFC South showdown between the Dirty Birds of Atlanta and the Saints who finally had an offensive breakthrough this week, and the Giants and Eagles playing spoilers. However, the AFC looks to be far beyond the NFC.
To the rankings! Continue reading →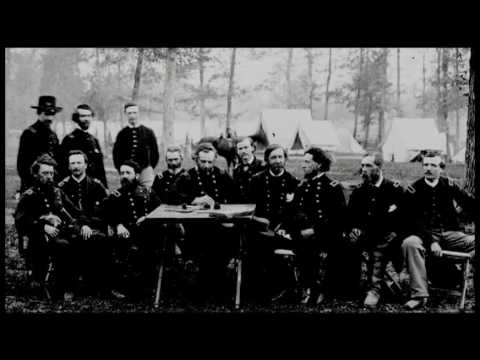 Richard Rowland Kirkland is a name that should be cherished by every American.  On December 13, 1862 he was a sergeant in Company G, 2nd South Carolina.  The day was ending and his regiment was stationed at the stone wall at the base of Marye's Heights overlooking Fredericksburg.  His unit had helped smash Union attack after Union attack, and now he looked over fields strewn with wounded and dead Union soldiers.  He could hear the wounded Union soldiers crying out desperately for water.
Unable to bear the cries any longer, he approached Brigadier General Joseph Kershaw and informed him of what he wanted to do.  Kershaw gave him his permission, but told him he was unable to authorize a flag of truce.  Kirkland said that was fine and he would simply have to take his chances.  Gathering up all the canteens and blankets he could carry, Kirkland slipped over the wall, realizing that without a flag of truce it was quite possible he would be fired upon by Union troops.
Kirkland began to give drinks to Union wounded and blankets to protect them from the cold.  Union troops, recognizing what he was doing, did not fire at him.  For hours Kirkland went back and forth tending to the enemy wounded.  He did not stop until he had assisted all Union wounded in the Confederate portion of the battlefield.  The last Union soldier he assisted he gave his own overcoat.  He was repeatedly cheered by both Union and Confederate soldiers. Continue reading →
by Joe Hargrave
With the political storm clouds gathering over the horizon for November, I want to take this opportunity to explain why I will be voting for GOP candidates (specifically Tea Party candidates when possible) at the midterm elections. It is not because I "believe in" the Republicans, or because I think that a Republican Congress is going to lead America into a new golden age. It is because the Obama/Democrat agenda must be slowed down, and more importantly, because I do not share the hierarchy of priorities or values of the left.
You know, it looks like I might have to change my mind on gay marriage.  I've been opposed to the concept for some time, but this video has completely changed my mind thanks to its persuasive logic.  WARNING: Extremely not safe for work or probably your own house language at this video.  Do not click on this link if you do not tolerate cussing, because there's a lot of it.
The video, for those that didn't feel like clicking over and having their audio canals violated, was essentially a bunch of really peeved off gay marriage advocates engaging in a collective primal scream.  The long and short of it is that gay marriage opponents are bleeping hypocrites because Rush bleeping Limbaugh has been married four bleeping times, and also because we don't bleeping oppose no fault bleeping divorce, and bleep bleep bleep we're just a bunch of bleeping bleeps.
Yeah.
I have to say that this video does hammer home one thing for me: the most convincing opponents of gay marriage are gay marriage supporters.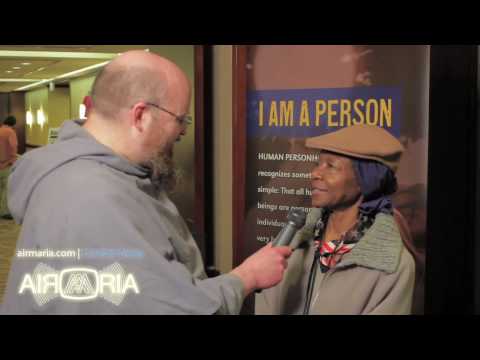 Dr. Mildred Fay Jefferson, tireless crusader for the unborn, died on Saturday October 16, 2010 at age 84.  Born in Carthage, Texas in 1927, she overcame all the disadvantages of being black in the Jim Crow South to be the first black woman to graduate from Harvard Medical School in 1951 and, additionally, the first female surgeon to graduate from that school.   She was professor of surgery at Boston University.  After Roe she helped found the National Right to Life Committee and was President of the Committee for three terms.  She never ceased to speak out for the unborn. Continue reading →
Is Libertarianism compatible with Catholic Social Ethics? Is the State a necessary result of man's nature? Should Catholics support the Tea Party Movement? Should Catholics support Libertarians for political office, i.e. Rand Paul for Senate or Ron Paul for President?
There are many high-profile Catholic Libertarians, i.e. Judge Andrew Napolitano, Lew Rockwell, Tom Woods, Jeffrey Tucker, etc. I've noticed that many of these Catholic Libertarians (i.e. Napolitano & Woods) are Traditional Latin-Mass Catholics. Why is this? What's the connection with culture of the old mass?
Tea Party Set to Win Enough Races for Wide Influence
Catholics and the Tea Party Movement
Why I Am a Catholic Libertarian
Why Catholics Don't Understand Economics
Related Posts:
The Federal Reserve
Thomas Woods and His Critics, The Austrian vs. Distributist Debate Among Catholics