Monthly Archives:
September 2010
Hattip to my friend Jay Anderson at Pro Ecclesia.  Yesterday Democrat leaders had a momentous press conference.   With considerable fanfare they announced:
Yep, with the Party of the Jackass set to get perhaps the worst drubbing since 1894, a truly forgettable logo is brought forth.  Ma Bell should sue:        
Continue reading →
From the only reliable source of news on the net, the Onion.  I don't know.  I think perhaps a better approach is to go the Mark Shea way and be a JOLLY.  One of the advantages of the fat acceptance movement is that you can partake of the Frank Cannon diet guilt free: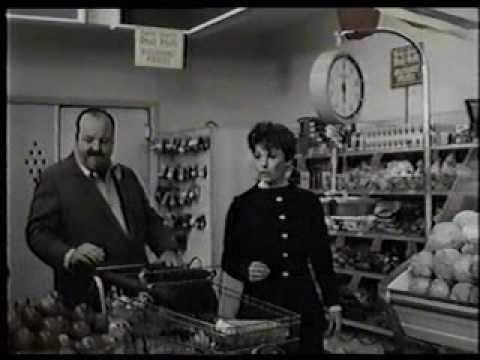 We promised pro rankings, and here they are. I promise not to abuse my discretion as poster to unnecessarily promote the official team of all orthodox Catholics, the New Orleans Saints…
…after I post that picture. Ok, now I'm done. Maybe.
Same deal as the college ranks, though we decided that debating whether the Browns or Rams were the worst team was boring, so we limited it to the top 10. Voters are myself, Tito, and Paul Zummo. Cue the ranks! Continue reading →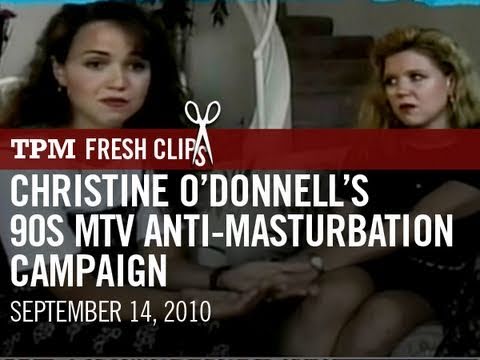 [Update: thanks to Michael Sean Winters for increasing my hit count today. Apparently this post makes me a "yahoo." I couldn't care less. He complains that it isn't what she said, but where she said it - on MTV. So remember that folks: when the secular media challenges you and asks you about Christian views on sexuality, turn coward and hide behind deference to parents instead of clearly stating what Christ taught. And please forget about Matthew 10:32-33 while you're at it. God understands how important is not to talk about embarrassing topics and to not be a "yahoo."]
Of all the stupid memes the media has tried to feed me about Christine O'Donnell in the last 24 hours, I finally came across one I found blog-worthy: Christine O'Donnell opposes masturbation. Of course in the eyes of the same media, this is bizarre, "kooky" behavior that can be used against the candidate in the general election. The geniuses at Yahoo News, for instance, write,
"O'Donnell, a perennial candidate who once argued against masturbation on a MTV special, is not likely to move toward the middle…"
Because nothing could be more partisan, right?  This video clip was dug up by Rachel Maddow, as part of a 1996 MTV special in which O'Donnell appears with a number of other Christian youth leaders offering some pretty basic Christian arguments against masturbation. The TMP article linked in the quote quips that she "considers looking at pornography akin to adultery."
Correction, TMP. It is Jesus Christ who considers lust in one's heart a form of adultery, a teaching to which O'Donnell, myself, and every other Christian ought to simply be faithful.
Of course it doesn't surprise me that our basic teachings on sexuality are mocked and despised by the MSM, and especially by the likes of Maddow and North Korean TV (h/t Ann Coulter for that apt nickname for MSNBC). The countless stories of families and marriages ruined by sexual addiction are not enough for people who are determined at almost any cost to assure us of the safety and normalcy of wanton, ceaseless, selfish sexual gratification. They seem to believe only some kind of weirdo could possibly be opposed to this behavior; I say only someone who is utterly blind to their own soul could possibly be in favor of it.
And no, morons, she is not calling for the outlawing of masturbation, as if such a thing were even possible. The stupidity of those who cannot imagine arguing that something is wrong without calling for it to be outlawed never ceases to amaze me.
Kudos to O'Donnell for speaking out on this topic, if she still holds these views. It shouldn't diminish her standing as a candidate one bit, and ought to raise it in the eyes of Christians, though what should or shouldn't happen, and what will happen are of course two very different things.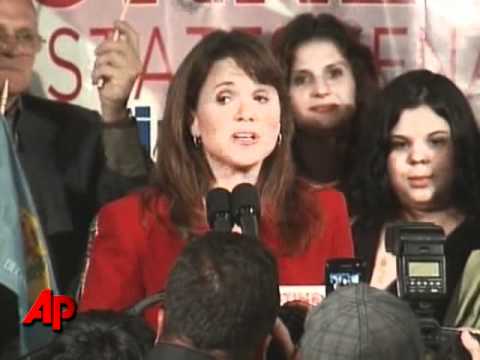 In a year of political stunners, last night's result in the GOP primary in Delaware still stood out.  Christine O'Donnell, Palin-endorsed tea party activist, upset Mike Castle, former two-term Governor of Delaware and long term GOP congressman, who, until last week, was expected to be an easy victor, both in the primary and in the general election.  Castle is the archetypal Republican Rino and O'Donnell a life long conservative activist, and the GOP Delaware voters decided that counted for more than electability.  I view O'Donnell as a highly flawed candidate due to instances of bizarre behavior in her life, but nevertheless if I lived in Delaware I would have voted for her.  James Antle of of the American Spectator explains why:
For how is it a victory to elect a liberal with an "R" next to her name rather than a "D?" What does it profit a movement to win an election but lose its soul? Conservatives are saying to the Republican Party: for years you have taken us for granted. Now you can either win with us or lose without us. And if a conservative candidate loses anyway, so be it.
Rank-and-file conservatives no longer trust the Republican establishment. They don't trust big-spending incumbents. They don't even trust conservative magazines, websites, and commentators who in their view run down conservative candidates.
Are there drawbacks to this approach? As one Mama Grizzly might say, "You betcha." Ideology and values are vital, but qualifications matter too. So do local conditions and regional differences, where one size doesn't fit all.
Finally, few RINOs are as brazen as Castle or Scozzafava. They now have learned to talk like conservatives and check the right boxes on conservative litmus tests even as they expand government once in power. The George Romneys have become Mitt Romneys, the George Bushes George Ws. Will conservatives be as demanding of them?
But for now, this much is clear: Grassroots conservatives picked Christine O'Donnell over Mike Castle, electoral consequences be damned. If it can happen in Delaware, it can happen anywhere. Continue reading →
Abraham Lincoln said that "A House divided against itself cannot stand".  Thomas Ewing Sherman was born into a House divided by religion on  October 12, 1856.  He was the son of William Tecumseh Sherman, at the time an obscure former officer, and Ellen Ewing Sherman.  Ellen Sherman was a devout Catholic, and, I think, a saint.  She constantly did good works and was a champion of the Church her entire life.  Among her many activities was the foundation of the Catholic Indian Missionary Association, and a prominent role in the Golden Jubilee celebrations in the US of the reign of Pio Nono in 1877 for which she received the personal thanks of the Pope.
William Tecumseh Sherman attended mass with his family when he was at home prior to the Civil War, but ceased doing so during the war.  He and Ellen had been raised together, Ellen's father, Thomas Ewing, a Senator from Ohio, taking the orphan "Cump" Sherman into his home after the death of Sherman's father, an Ohio Supreme Court justice, in 1829.  The Ewings were devout Catholics, although Thomas would not be baptized into the Faith until just before his death after decades of attending mass, and "Cump" was baptized a Catholic while living with them.  Sherman's religious views are often described as agnostic but that is an oversimplification.  I think he basically believed in God, but he was skeptical of organized religion and especially the Catholic Church.  However, he had no objection to Ellen raising all of their children as Catholics, but over the years the religious tension between Sherman and his wife grew.  Continue reading →
This is meant to be a fun post speculating about who might run for the Republican Presidential Nomination. Here's my list, who do you think will run?
Likely Running:
Rick Santorum-former Senator from Pennsylvania
Tim Pawlenty- Governor of Minnesota
Mitt Romney-former Governor of Massachusetts
Still looking into it:
Mike Huckabee- former Governor of Arkansas
Mitch Daniels-Governor of Indiana
Sarah Palin-former Governor of Alaska
Newt Gingrich-former Speaker of the House
Long shots:
Bobby Jindal-Governor of Louisiana
Paul Ryan- Congressman from Wisconsin
Mike Pence-Congressman from Indiana
Tom Tancredo-former Congressman from Colorado
Ron Paul-Congressman from Texas
John Thune-Senator from South Dakota
Jeb Bush-former Governor of Florida
Analysis:
I think potential candidates like Huckabee and Palin have to be considered front runners in Iowa because of that state's social and culture conservative leanings. Pawlenty may have an advantage in Iowa since he governs a neighboring state.  Meanwhile, I think potential candidates like Romney and Daniels will play well in New Hampshire. I think all the candidates are going to have to build their war chests for the remaining candidates. I don't really see any one of the current candidates running away with the nomination early on, so it may be a long drawn out battle. I don't think it will go the distance like Obama-Clinton, but its not going to be wrapped up in a few primaries. What do you think?
Today is the anniversary of what might be John Paul II's most important encyclical, Fides et ratio. Although I have not the time to give it a full treatment, if you have not read it I strongly urge you to do so as soon as possible. Catholicism's eager embrace of reason & philosophy not only sets it apart from most other religions but also positions it to best respond to the philosophical failures that are hurting the modern world. If the modern world is to find some redemption, it will be because these words are heeded:
Faith and reason are like two wings on which the human spirit rises to the contemplation of truth; and God has placed in the human heart a desire to know the truth—in a word, to know himself—so that, by knowing and loving God, men and women may also come to the fullness of truth about themselves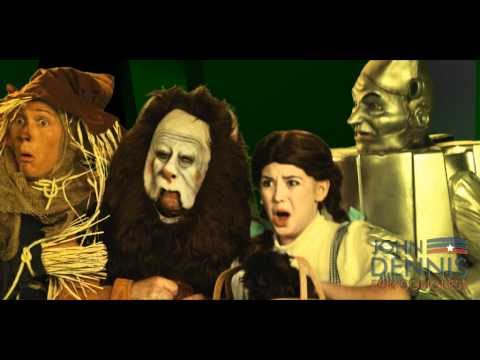 Hands down the most entertaining political ad I've seen this year.  John Dennis has the well-nigh hopeless task of defeating the Lying Worthless Political Hack, a\k\a Nancy Pelosi, Speaker of the House.  In Pelosi's San Francisco District Che Guevara would probably be deemed to be a political moderate, but Dennis is running a feisty campaign nonetheless.  Here is his website.  He might be worth tossing a few dollars to if only as a salute for the entertainment value he is providing.
Hattip to Andy McCarthy at National Review Online. A very close associate of Imam Feisal Abdul Rauf, the guiding force behind the Ground Zero Mosque and who I have designated the Flim Flam Imam, is a 911 Truther according to Steve Emerson's Investigative Project on Terrorism:
Faiz Khan, a physician who claims to have been a first responder after the September 11 attacks, is a founding member of the Muslim-Jewish-Christian Alliance for 9/11 Truth and is on the advisory board of the Muslims for 9/11 Truth. In an essay on the Alliance's website, he argued that "the prime factor for the success of the criminal mission known as 9/11 did not come from the quarter known as 'militant Islam' although the phenomenon known as 'militant Islamic networks' may have played a partial role, or even a less than partial role – perhaps the role of patsy and scapegoat."…
Preparing for Pope Benedict's journey to England and Scotland later this week, Catholic bishops have likened the Pope to the headline act at a series of gigs in a 'cringe-worthy' guide, exposing the Church to new heights of ridicule.
The Daily Mail reports (September 12, 2010):
In a list of 'useful terms' in the official booklet, the three open-air Papal masses – the most solemn occasions of the historic trip – are referred to as 'shows' or 'gigs', terms normally associated with rock concerts.The document also compares the clergy who organise services – known as liturgists – to 'performers' or 'artists' …

The unusual glossary raises fresh questions over the handling of Pope Benedict XVI's four-day visit, which starts on Thursday and has already been mired in controversy.

The Church is distributing thousands of copies of the glossy, eight-page booklet produced by the Papal Visit Team, overseen by Archbishop of Westminster Vincent Nichols. Its cover carries the official slogan of the visit – the first to Britain since 1982 – Heart Speaks Unto Heart.

Insiders said the pamphlet is aimed at workers from companies arranging events, police officers, broadcasters and journalists who may not be Catholics and are unsure about the Church's rituals and beliefs.
Thomas Peters (The American Papist) puts the Bishop's phrasing in the most charitable light:
Last week we debuted our fearless college rankings here at TAC. This week saw chaos in the middle and back as our #11, 12, 16, 17, 20, 21, 22, and 24 teams all lost. Some of the chaos is surely due to this man:
The first lesson we need to learn is that if we keep ignoring the Federalist Papers, Madison will strike down our football teams. The other lesson is that it's great to not be an ACC fan.
This week the rankings take on two new additions: our own Dave Hartline and Evangelical Catholicism's M.J. Andrew. If you're a Catholic blogger, and you're interested in writing rankings, shoot me an email at michaelrdenton"at" gmail. com. Let's see those rankings now, shall we?