Monthly Archives:
September 2010
The second in my series examining the poetry of Kipling.  Kipling liked to keep his religious views obscure.  In 1908 he described himself as a "God-fearing Christian atheist".  There are many other remarks he made about his religious views which are just as cryptic.  Why he did this is hard to say, except perhaps for his own amusement.  Kipling had a well-developed sense of humor and enjoyed practical jokes both literary and otherwise.  He was an enthusiastic mason for a number of years, but there is little evidence he viewed it as anything other than an amusing convivial organization.
In his poems Kipling did not shy away from religious themes.  More than a few of his poems, short stories and novels have a fairly strong religious element.  Perhaps his most strongly religious poem is a Hymn Before Action which he composed in 1896: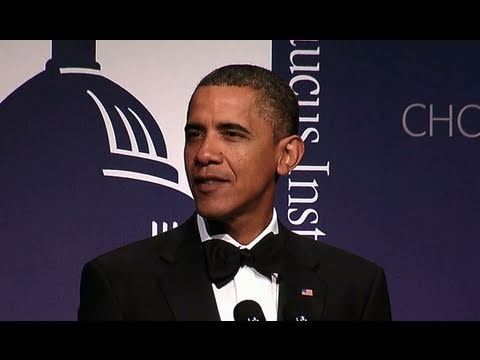 Jason McNew of the American Thinker wrote it better than I could:
Friday evening President Obama addressed the Congressional Hispanic Caucus Institute.  At around 22:30, he incorporates part of the preamble of The Declaration of Independence, removing "Creator".
"We hold these truths to be self evident, that all men are created equal….. endowed with certain unalienable rights, life and liberty, and the pursuit of happiness"
After President Obama says "created equal…", there is a long pause during which he scowls and blinks several times.  For once, he may actually have opted to not read something that was on the teleprompter.  Is looks like he is disgusted and decided it would be better not to read what the preamble actually says.
President Obama, if our Creator is not the purveyor of our human rights, then who is?  The government?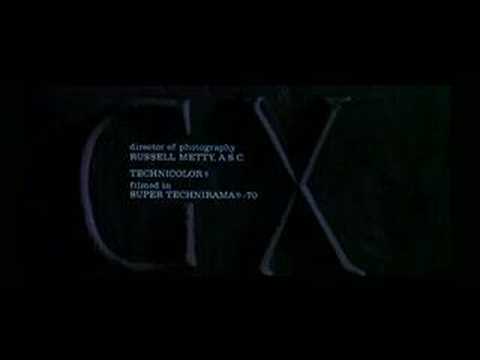 Something for the weekend.  The intro to the movie Spartacus (1960), one of the best film intros, with a superb melding of the music and "Roman" statuary.  I saw this film initially in 1967 when it was first broadcast on television and it awakened a lifelong love of ancient history in me. 
 The film is full of historical howlers, par for the course for Hollywood.  Crassus, the richest man in Rome, was not a proto-Fascist dictator.  Spartacus, who is a shadowy figure because the source material is sparse (only Plutarch's Life of Crassus and a brief section in Appian's Civil Wars), did not simply march to the sea to escape Italy with his liberated slaves, but marauded throughout Italy, defeating several Roman consular armies in the process.  There was no  Senator called Gracchus, magnificently portrayed in the film by Charles Laughton, who led the  opposition to Crassus, and Crassus wasn't interested in personal dictatorship in any event during the time he put down Spartacus and his slave army.  The list of substantial factual errors in the film could go on for considerable length. 
However, all that is beside the point.  The film is a magnificent work of art, and it gets the atmosphere of the late Roman Republic right:  old Roman morality being forgotten, a growth of decadence fueled by ever more wealth from foreign conquests, endless amounts of slaves flooding into Italy from the same foreign conquests, factions in the Senate engaging in what amounted to a cold civil war between bouts of hot civil war, the Roman Republican government teetering on the brink of military dictatorship, the movie presents all of these elements more clearly than any  classroom lecture could. Continue reading →
The "third rail" to which I refer — a topic likely to severely burn any Catholic blogger, particularly a male blogger, daring or foolish enough to touch it — is the issue of modest and appropriate dress … specifically, whether Catholic women ought to prefer wearing skirts/dresses rather than pants or jeans at all times.
This Great Pants Debate seems to have triggered an intense reaction on some other Catholic blogs. So, as a currently active female member of TAC, I thought I would tackle it so the guys would not have to endanger themselves or their domestic peace by doing so.
The debate began with this recent post (http://www.catholicity.com/message/2010-07-30.html) at CatholiCity. The author counsels observant Catholic women to eschew pants and wear skirts or dresses at all times because this will, he says, enable good Catholic men like himself to appreciate their God-given femininity without being (ahem) distracted or tempted by certain physical attributes.
Meanwhile, other bloggers (http://simchafisher.wordpress.com/2010/09/13/pants-a-manifesto-2/) and commenters (http://markshea.blogspot.com/2010/09/go-simcha.html) reacted with amusement, outrage, resentment, defensiveness, or some combination of them. Some dubbed the author's teaching "sola skirtura" and characterized it as merely a chauvinistic man's attempt to control women instead of controlling himself. Others saw it as a ham-handed attempt to create a litmus test for judging a woman's piety, chastity, and/or obedience to her husband. Still others attempted to defend the author by citing the dress code Padre Pio imposed on penitents and the reported warning of Our Lady of Fatima concerning "certain fashions… that will offend God very much."

I must admit I was surprised at the level of interest in this subject — more than 600 comments just on Simcha Fisher's and Mark Shea's blogs alone. I would have thought that a debate over whether or not it is appropriate for Catholic women to wear pants would be about as timely as, say, the Kennedy-Nixon debate over Quemoy and Matsu. For most people that train left the station at least 40 years ago. Why the big deal now?
We here at The American Catholic, along with conservative Catholics in general, have been accused many times of "Calvinism" by certain writers at Vox Nova. I am going to go out on a limb and suggest that this accusation is nothing more than a massive projection made by people who harbor Calvinist theological assumptions themselves, of which they may or may not be fully aware. Particularly, I think in their constant shilling for big government programs, for slavishness before all forms of authority, for the unlimited extension of "rights" (i.e. entitlements), and the rest of the statist agenda, the leftists at Vox Nova and throughout American political landscape have absorbed a perverse Calvinist doctrine of their own, namely that of the total depravity of man.
I have actually written about this before: the process by which radical leftism transformed from a project rooted in optimism, in a fanatical belief in man's goodness and reason (apart from God of course), to one of utter pessimism and misanthropy. The first communists, and particularly Marx – for all of their deep flaws, errors, and hatreds – retained a belief in man's goodness that they had mistakenly come to believe Christianity had rejected through the heresies of the Protestant rebellion.
The text of Benedict's keynote speech on his trip to the UK is here; video of the speech can be found here.
Obviously, you read or watch the speech in its entirety, but I will present a few highlights for readers:
And yet the fundamental questions at stake in Thomas More's trial continue to present themselves in ever-changing terms as new social conditions emerge. Each generation, as it seeks to advance the common good, must ask anew: what are the requirements that governments may reasonably impose upon citizens, and how far do they extend? By appeal to what authority can moral dilemmas be resolved? These questions take us directly to the ethical foundations of civil discourse. If the moral principles underpinning the democratic process are themselves determined by nothing more solid than social consensus, then the fragility of the process becomes all too evident – herein lies the real challenge for democracy.
A sophisticated attack to kill Pope Benedict XVI was appearently foiled in London by Scotland Yard. The Middle Eastern Intelligence website Debka, normally on top of such matters reports that the attack was foiled at the last possible moment.  Several men are in custody. Obviously this is still a breaking news story. However, while many people will say the Holy Father and the police were lucky, the faithful look to providence as the answer. How ironic that this is the feast day of the famous German Saint Hildegard. Something to ponder on this momentous day. May God keep our Holy Father healthy!  Below you will find my article that appeared last week which discussed Al Qaeda's little reported on war against the Catholic Church.  UPDATE: Police in London have released those arrested.
Ann Althouse has fun with a recent back-to-school speech delivered by President Obama:
President Obama's back to school speech contained blatant lies…and if there were any students not bright enough to notice that they were hearing lies, the lies, in their particular cases, were, ironically, bigger lies. Check it out:

"Nobody gets to write your destiny but you. Your future is in your hands. Your life is what you make of it. And nothing — absolutely nothing — is beyond your reach, so long as you're willing to dream big, so long as you're willing to work hard. So long as you're willing to stay focused on your education, there is not a single thing that any of you cannot accomplish, not a single thing. I believe that."

If you believe that, you are so dumb that your chances of controlling your own destiny are especially small. But it's absurd to tell kids that if only they dream big, work hard, and get an education, they can have anything they want. Do you know what kind of dream job kids today have?  A recent Marist poll showed that 32% would like to be an actor/actress. 29% want to be a professional athlete.  13% want to be President of the United States.  That's not going to happen.

Even young people with more modest dreams — like getting a decent law job after getting good grades at an excellent law school — are not getting what they want. To say "nothing — absolutely nothing — is beyond your reach" is a blatant lie, and Barack Obama knows that very well…

…Does [Obama] look at a poor person and say, his life is what he made it? Of course not.
The indispensable Iowahawk brings us again the thoughts of T. Coddington Van Voorhees VII, Rino of the Rinos, and his musings on the Christine O'Donnell victory in the Delaware GOP Senate primary:
Thus I assumed when the Delaware Republican party approached me last week requesting high-level strategic advice it was in regards to the November general election. Mr. Biden's elevation to the executive branch created an open Senate seat and, mercifully, a rare moment of kismet for moderate and intellectual conservatives; here, at last, the right kind of seat, for the right kind of state, and the right kind of candidate in Mr. Mike Castle. With his nomination a forgone conclusion and a voting record scarcely distinguishable from Mr. Biden's, Mr. Castle would be undoubtedly competitive in November and could be supported by a better stripe of conservative without fear of Washington social embarrassment. Better yet, his nomination would represent a return to the rational conservatism which has been all but eclipsed by the dark moon of Tea Party lunacy. All that remained to formulate a strategy to position Mr. Castle further to the center for the general election, and to make arrangements for cocktails; two task for which I am eminently qualified and brimming with ideas. Instead, I was mortified to learn from party officials that they were in fact seeking help in parrying a primary challenge to Mr. Castle from a dark horse Republican who was in the midst of a last minute charge in the polls.
My second favorite living historian, Michael Burleigh, who has written stunningly original works on subjects as diverse as Nazi Germany, religion and politics in the last two centuries,  terrorism, and morality and World War II,  has taken up the cudgels against the despicable attitude of many Brits of the chattering classes regarding the visit of the Pope to the Island next to Ireland.
Under normal circumstances, one might say "welcome" rather than "receive". But the multiple sexual scandals that have afflicted parts of the Catholic Church have created a window of opportunity for sundry chasers of limelight – including human rights militants, crusading gays, Islamist fanatics, and celebrity God-botherers – to band together to "arrest" the Pope under laws so obscure that few knew they existed. Because child abuse is involved, rather than the more widespread phenomenon of homosexual predation on young men, these manifestations will receive much media attention, especially from the BBC, to the guaranteed perplexity of a less involved general public in a nominally Protestant country. It will require some effort of mind to tune out this noise to hear what the Pope will be saying.
Many in the mainstream media have failed to see the obvious concerning Pope Benedict XVI's trip to the United Kingdom, the truth of the Catholic Church has won out. The Pope of Christian Unity (as he is often called by the blogging Father Z) is reaching out to serious minded Christians. The Holy Father is asking them to unite as they once were under the leadership of the Successor of Saint Peter. Now I realize Pope John Paul II went to the UK, but the Anglican Church is in a far more dilapidated condition than it was then.  In addition, I am aware that many in the United Kingdom, and Western Europe for that matter, have little to do with religious matters, but the same could be said in the early days of the Roman Empire. Against all odds, three centuries later Catholicism would be the dominant faith.  It can happen again.
The Holy Father is about to beatify John Cardinal Henry Newman. He was a towering figure in the 19th century state run Anglican Church. He came to the Catholic Church and gave us this memorable quote; To go deep into history is to cease to be Protestant. I am not bringing this up in the spirit of triumphalism but in the spirit of truth. Christ promised us that the gates of hell would not prevail against the Church, and though it has been through many rough patches (we are currently in one) the truth is winning out. (Matthew 16:15-20.)
MM is leading a campaign to protest a book-signing of Newt Gingrich's latest book to be held at the Basilica of the Immaculate Conception in D.C. The book is "To Save America: Stopping Obama's Secular-Socialist Regime" and Amazon provides a description.
For once, I agree with MM: the book-signing is a bad idea. I'm a very big believer of separation of church from state, and I don't like the appearance that the Church is being co-opted here. The book isn't religious; it's political. Even if I would agree with what he says in the book, I'd rather it not be promoted by being offered at a Catholic bookstore, much less be publicized through a book-signing.
Unfortunately, this is not the grounds that is offered to oppose it. Instead, we find references to Newt's "hyper-partisan" nastiness, his racism, and his serial adultery. I don't wish to get into an argument about the virtues and vices of Newt's career or his potential presidential candidacy (in part b/c being of the generation I am, I have little knowledge of what Newt did). However, I do find it useful for thinking about how the Church interacts with politics, in part b/c it's not the only example in the last week. Tony Blair wrote a column published on the front page of the Vatican's newspaper, L'Osservatore Romano, in anticipation of the Pope's visit to the UK. There are a number of problems with Blair's political career from the Church's view, including his support for legalized abortion, gay marriage  and  the invasion of Iraq. While it doesn't appear that Blair has political aspirations any longer, it brings up the question of how much past political failings ought to deter Church officials from granting a stage to politicians, particularly repentant ones?