Monthly Archives:
September 2010
Hattip to Allahpundit of Hot Air.  Perhaps joining a list of defeated Rinos who simply want to hang on to power at all costs, Charlie Crist in Florida and Lisa Murkowski of Alaska, Mike Castle is considering a write-in campaign in the Senate race in Delaware. 
"I don't want to necessarily interfere with Republican chances," said Castle, although he added, "I've had a lot of people approach me about it."…
Asked directly whether he was considering a bid, Castle said: "I've given it some thought. I probably won't do it…. I'm not exactly approaching this with bated breath." Castle spokeswoman Kate Dickens said the congressman has had conversations about a write-in effort but that he likely won't pull the trigger.
"We are getting a lot of mail and calls on it," Dickens told POLITICO. But she said the likelihood of Castle mounting a campaign was still, "under 5 percent." Continue reading →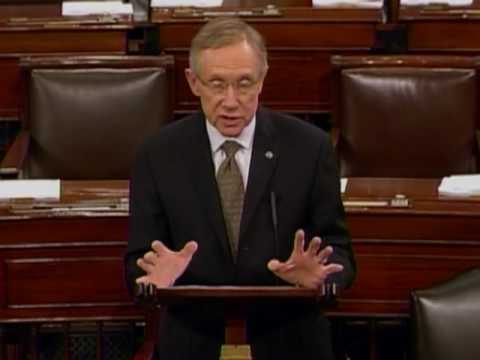 As faithful readers of this blog know, I am Joe Biden's number one fan.  Not for his meaningless job as Veep, which does suit Joe like a velvet nose warmer as long as Obama, please God!, remains in good health.  I am of course referring to his real job:  beloved National Clown.  In these dark days of the Obamacession, he has lightened the national mood with his verbal pratfalls, non-sequiturs, theater of the absurd behavior, inability to think first and talk later and, in general, his heroic willingness to be a fool 24/7 to put a smile on our faces as we stare into the economic abyss.  A tear almost comes to my eye when I think of Joe's unflappable dedication to a comic idiocy which no doubt is being loudly applauded by the  Three Stooges and the Marx Brothers in that land which knows only laughter.  We love ya Joe!
Therefore I can only view with complete alarm the ongoing campaign being waged by Senate Majority Leader Harry Reid to take away from Jolly Joe his status as our National Fool.  True, Harry Reid has always been given to saying wacky things.  For example, in 2008 he referred to Obama as a light skinned negro who didn't speak with a negro dialect unless he wanted to have one.  In 2008 he gave his opinion of tourists in Washington:  "You can always tell when it is summertime because you can smell the visitors. The visitors stand out in the high humidity, heat, and they sweat."  In 2009 he referred to tea-party members as "evil-mongers".  So a certain level of daffiness is standard operating procedure for Reid. Continue reading →
Since publishing my original article on this topic, I have received a lot of feedback on it, both positive and negative. The article was cross-posted at The American Catholic, Il Sussidiario, and Catholic Online. A local version of the article ran in my hometown newspaper as well. Too be sure my article has provoked an important dialog. Due to the critical judgment that I have received from Catholic friends whom I admire I would like to clarify some of my thoughts. The overall position I took in supporting the building of the Ground Zero Mosque remains the same though.
First, I recognize the building of the Ground Zero Mosque is a prudential matter in which good Catholics, Christians, and Americans can agree to disagree upon. It is prudential matter and both sides have legitimate reasons to either support or oppose its construction at the current location.
It's important that I address my use of the word "support." My intention in using this word has caused unnecessary confusion on exactly what I meant by it. By support I do not mean Catholics should monetarily support the construction or operation of it. Construction workers who are Catholic can legitimately refuse to work on this project. It would be more precise to say that I would "allow" or "permit" it to be built. Catholic do not have to actively support it in any other way.
Week 2 provided a bit of a reality check. We found out that a few teams are far from the panic button; some, like in Minnesota and Dallas, need to be jamming the panic button.
This week we had four rankings: Tito, myself, Paul, and MJ Andrew. See the results after the jump.
Following the election of Scott Brown in Massachusetts, it looked for a time as is if the passage of the recent Health Care Reform legislation was unlikely. The most common arguments aimed at moderate Democrats in the House during this time period were as follows:
1) That the Health Care reform bill would become more popular after it had passed.
2) That given widespread voter ignorance, it was unlikely that this particular vote would have much effect on any individual House member's re-election campaign.
The first argument has long since been proven false. And now it appears the second was incorrect also:
Out of the original 50 districts, only 41 had members who cast a vote on health care reform and are running for reelection.  If we just divide these members based on their health care votes, those who voted for health reform are running 2.7 percentage points behind those who voted against it.  But, of course, we should control for other things, especially district conservatism, since those from the more conservative districts voted almost uniformly against reform.  I also included the members' DW-NOMINATE scores to distinguish the health care vote from the members' overall voting records.
No upsets before midnight central standard time made for a fairly quiet rankings; this week we lined up more or less with the AP poll (though Tito and I threw it some curves). Some random thoughts of my own before the rankings:
Could we please stop with the Locker for #1 pick and Heisman? This is the second game he's blown this year. He shouldn't still be on a Heisman ballot. The Heisman is between Pryor, Robinson and Patrick Peterson (his interceptions this weekend were insane) at this point.
If Ole Miss had listened to their fans and made Admiral Ackbar their mascot, maybe they would have known that Vanderbilt & Jacksonville St. had the potential to be A TRAP! (Seriously, Ole Miss is terrible and Ackbar is a better choice than the moronic suggestions they've come up with so far to replace Johnny Reb. of course, the stupidity & lack of creativity of Ole Miss's student body is how we got stuck with the lame "Magnolia Bowl" title between LSU & Ole Miss /rant.)
Brian Kelly is not a good coach, or at least not from what I saw Saturday night. A bizarre 4th & 1 decision to go for it in Notre Dame territory late in the 4th quarter as well as being totally unprepared for an obvious fake field goal situation makes me question Kelly. Coming from a fan who puts up with Les Miles's gambles, that's saying a lot.
Ok, time for the rankings! Continue reading →
Ah the exuberance of the Obama supporters just two years ago.  Peggy Joseph was especially fervent in her unrealistic expectations of Obama, but I think it is fair to say that most of his supporters really did think Obama stood for Hope and Change, whatever that campaign shorthand was supposed to mean.
After two years of an economy in the tank, and government running the largest deficits since World War II as a percentage of gdp, I think the woman who spoke up yesterday at an Obama townhall speaks for many of Obama's erstwhile supporters:
To follow up my last posting of Baroque music, I thought I would share some religious pieces that have had a spiritual impact on me.
1. Claudio Monteverdi – Vespers of 1610 – Duo Seraphim. Not technically Baroque, but close enough.
2. J.S. Bach – Magnificat – Suscepit Israel.
3. Antonio Vivaldi – Gloria – Et In Terra Pax (And Peace on Earth)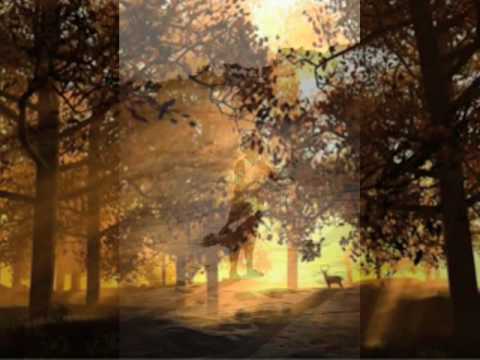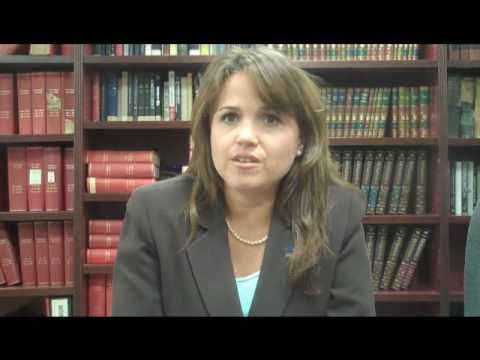 Fundraising has exploded for Christine O'Donnell online since her primary win, according to Shane D'Aprile at The Hill's campaign blog, The Ballot Box:
It seemed unfathomable, even a few short years ago; an aging German pope arriving in Britain to the cheers and rapt attention of many, all this while his detractors were dismissed as everything that is wrong with Britain and the modern world. Saint Thomas More, Bishop John Fisher and the rest of the English martyrs must be smiling in heaven. The English martyrs, like the well known (like Sir Thomas) and the unsung Saint Margaret Clitherow found their views more often than not supported by the rank and file. However, the same rank and file didn't have the courage to make the stand as did these courageous men and women who were martyred. Though Catholicism was widely practiced, the fear of blood thirsty king, left many too weak to fight the good fight. (If you don't believe this, read Eamon Duffy's The Stripping of the Altars.)
Yet, the truth will either set you free or convict you of false witness. It was the brutal King Henry VIII, who left Catholicism because Pope Innocent III wouldn't give him a divorce. The king later had two of his wives beheaded, a rather odd sort of person to start a church, but start a church he did. Starting in 1534 Catholics would be killed and a legal Catholic Mass wasn't allowed to be celebrated in Britain, or conquered Ireland, for nearly 300 years. The creation of King Henry the Anglican Church would reach the far flung corners of the mighty British Empire. As recent as fifty years ago, the Anglican Church in Britain had one of the highest rates of church attendance in the western world. Her teachings were mirrored by the life of those CS Lewis. Fifty years later, her teachings are mirrored by the likes of Elton John. However, to be fair to Sir Elton, even he is to the right of the Anglican Church on matters like welcoming Islamic Sharia Law to Britain as the spiritual leader of the Anglicans, the Archbishop of Canterbury, Dr Rowan Williams recently did.
The Catholic Church has been derided and mocked by the mainstream media for some time. One might think that with all of this and the horrible Abuse Scandal within the Church; it would be the Catholic Church that would be withering and not the liberal Anglican Church, who is modeling the whims of the modern world. Yet, the Catholic Church continues to grow and even rapidly so in Africa and Asia (Christ told us this would be so Matthew 16:15-20.)  The faithful aren't as ignorant as the militant secularists would like to believe. The religious faithful of all stripes are beginning to clearly understand what Pope Benedict XVI is saying about the dangers of the Dictatorship of Relativism. It cannot work, as Jesus reminded us; we cannot serve two masters. Sadly that is what modern Anglicanism and liberal Christianity has tried to do. The results have been disastrous.
I assume that only deaf and blind individuals in this country are unaware that GOP Senate nominee Christine O'Donnell said on the execrable Bill Maher's show Politically Incorrect in 1999 that as a young woman she dabbled in witchcraft.  What brought this up is that O'Donnell on the show was criticizing self-proclaimed witches and made this comment to demonstrate that she had personal experience of what she was attacking.  Her appearances on Maher' s show were to serve as the token Christian conservative who Maher could attack.   As this essay on chastity which she wrote in 1998 indicates, O'Donnell was doing far more than making guest appearances at this time on Maher's show, and I interpret her agreement to be on Maher's show as an attempt to get her message across in an unfriendly venue.  She is making light of the whole stupid issue which I think is the right tack to take.
Less well known is that her opponent Chris Coons wrote an article when he was 21 for the Amherst student newspaper entitled The Making of a Bearded Marxist in which he described how his college experiences transformed him from a conservative into a leftist.  (Son of a gun, I guess there are people foolish enough to fall for the low level political indoctrination that many campuses engage in in lieu of an education.)  What do I make of this statement of Coons?  Other than that 21 year olds are apt to make fairly foolish statements, certainly I did, nothing. Continue reading →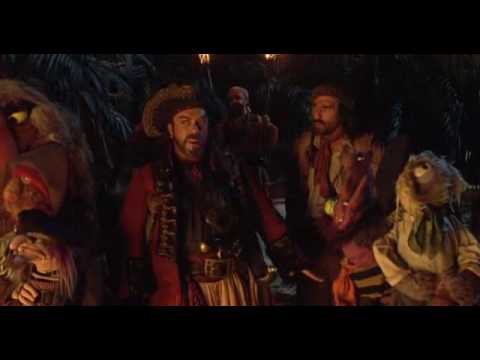 Avast maties!  Ye video be here posted in honor of Talk Like a Pirate Day!  So swallow ye grog and lay back in yer hammock and think hard on what that landlubber H. L. Mencken said, ""Every normal man must be tempted at times to spit on his hands, hoist the black flag, and begin slitting throats."