Monthly Archives:
September 2010
I would like to join Michael Denton in his critique of Catholic Vote's endorsements (here and here). For the record, I am still technically a guest blogger for Catholic Vote, although I rarely find the time to blog there these days (the life of a Theology grad student isn't always conducive to the 24-hour news cycle). I also would like to state that I very much support the work of Catholic Vote and I have the utmost respect for Thomas Peters and Josh Mercer (CV's Communications Director). I have not had the pleasure of meeting Mr. Burch, but I am sure we would get along quite well.
First, I agree with Mr. Denton's critique of Catholic Vote's endorsement criteria, but I also think their very practice of making endorsements hurts their overall credibility. By engaging in elections they sully the wonderfully non-partisan creditability they gained via their Life: Imagine the Potential Campaign. What attracted me to their mission initially is their advancement of Catholic beliefs in the public square in a way that was educational rather than political. Perhaps, my fears will be proven wrong (I hope they are). Kudos to CV though for endorsing a Democrat, at a time when endorsing Democrats is almost an anathema in the social conservative world this is downright courageous.
Secondly, as a theologian-in-training, I feel I need to speak out against two common misunderstandings of Catholic Social Teaching, which Catholic Vote and countless others seem to be making. Before I go into this, I would like to say that I am trying to "think with the Church" on this. I ask that anyone responding to this post, likewise, try to think with the Church and not impose your political biases onto our attempt to better understand the teachings of the Church.
One of the big stories of the year is the growth in prominence of the tea party movement.  Whether or not you are in accord with them politically, they have had an undeniable impact on the political landscape, bringing a new energy to the political scene.  Though tea party- backed  candidates have not been 100 percent successful, they have defeated a fairly substantial number of GOP incumbents and other Republican establishment candidates.  Even relatively conservative Republican incumbents like Senator Bob Bennett of Utah have been sent to an early retirement thanks largely to a grassroots revolt against his like.
One of the most recent successes of the tea party rebellion occurred in Alaska where Joe Miller defeated Senator Lisa Murkowski in the Republican primary.  Murkowski was appointed to the Senate to replace her father.  The governor who appointed her also happened to be her father, and it seems that she was led to believe that she is entitled to said seat.  So in the face of electoral defeat in the primary, Senator Murkowski – or Daddy's Little Princess as she's being dubbed in some circles – has launched a write-in campaign.  Evidently many voters in the state of Alaska crave royalty as she is actually running neck and neck with Miller in the general election campaign.
Murkowski is not the only moderate Republican who has demonstrated his or her contempt for the unwashed masses who dared to remove them from office.  Governor Charlie Crist, faced with a humiliating primary defeat in Florida against Marco Rubio, decided to jump ship and run as an Independent.  Alas Charlie now faces a humiliating thumping in the general election instead.  Mike Castle, who lost to Christine O'Donnell in the Republican primary for a Delaware Senate seat, toyed with a write-in campaign.  He decided against it, but has ostentatiously declined to endorse O'Donnell.  Other defeated incumbents, like Bennett above as well as Representative Bob Inglis have thrown temper tantrums because the voters dared remove them from office.
Alas it is not just so-called RINOs who have rejected the will of the primary voter. Continue reading →
The folks of CatholicVote had some objections to my post Tuesday. Brian Burch had this to say in the comment box:
Thanks Michael for your post, though I am compelled to respond and disagree with much of what you and others have written. I do believe that the questions you raise are highly relevant to the conversation occurring within the Church today about the proper role of the laity in public life, and especially American politics. I should also note for those that don't know, Michael has been, and continues to be, a guest blogger on CatholicVote.org and we continue to welcome his contributions (and disagreements) on our site should he choose to cross post there.

CatholicVote.org was founded specifically to champion the cause of faithful citizenship from a distinctly lay perspective. As such, we seek to serve the Church by assisting the laity with material, catechetical resources, news and commentary, and tools for evangelization (videos, ads, etc) that incorporate an authentic Catholic worldview as applied to our civic life, in pursuit of the common good. To be sure, the issues that involve intrinsic evils, or questions that involve the "non-negotiable" issues are always treated as foundational, and not open to compromise or debate for Catholics. Our programming has almost exclusively been focused on the life issue, for example.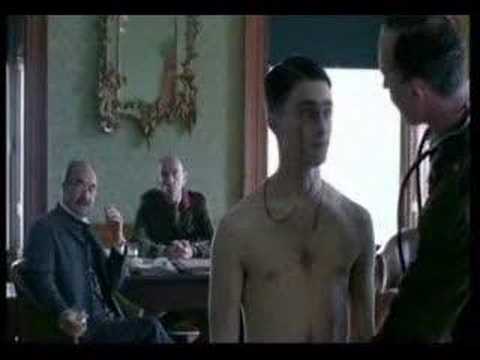 The third in my series examining the poems of Rudyard Kipling.  The first  is here and the second is here. 
For most parents, when asked the question, "What is the worst thing in the world that could happen to you?", the answer that comes terribly to mind is "The death of one of my kids."  Kipling faced this horror with the death of his only son, John Kipling.  By all accounts, John Kipling was a bright and friendly young man.  When Great Britain entered World War I, Jack, as he was known, like most young men of his generation, decided it was his patriotic duty to enlist and fight for his country.  He attempted to enlist in the Navy, but was refused due to his bad eyesight.  His father used ever bit of influence that he could muster on behalf of his son, and obtained a commission for his son as a second lieutenant with the Irish Guards.  It should be clearly understood that Kipling did not force his son to go to war, but that rather he helped his son obtain his heart's desire.
On his 18th birthday Jack landed in France.  Six weeks later he was killed at the battle of Loos on September 27, 1915.  Like so many of the dead during World War I, his body was never recovered.  His parents held out some hope that perhaps he had been taken prisoner, but from the moment he was reported missing they reconciled themselves to the fact that their boy was probably dead.  Their grief they kept private, befitting the dignity that used to be much more common than it is today.  In honor of his son, Kipling wrote a two volume history of the Irish Guards during the Great War.  I am sure Jack would have heartily approved.  His son's name is only mentioned once in the history, among the dead in an appendix, something I am sure that Jack would also have approved, since he was of a time and place that valued restraint and quiet dignity.
Kipling also wrote two poems in honor of his son.  The first is entitled The Irish Guards: Continue reading →
My wife and I often joke that we are going to raise our children Amish so as to shield them from our depraved culture.  We jest, but there's a sliver of truth in our jesting.  And of course  Donald has written a series of excellent posts here at TAC on the signs of our cultural decay.
It's not exactly a newsflash when a bunch of cranky bloggers at a website called the American Catholic bemoan our hedonistic culture.  But when others of a less socially conservative bent join the fray you know that things may have reached a breaking point.
Ace of Spades is a conservative blog, though one that tends to a certain amount of, err, frivolity with regards to cultural matters.  I don't think Ace deviates from most social conservatives on the core issues, but you wouldn't necessarily expect a rant like this one a site like his.  But Ace completely lays into the singer Katy Perry and the awful message that she spreads to our youth.
Ace posts the lyrics to one of Perry's new songs: Continue reading →
Most Presidents have a decline in their popularity by the time of the first midterm elections in their term, but few Presidents, except those who have reached an artificial high in popularity immediately following a national crisis, have fallen as far and as steadily as Obama.  When he was sworn into office, his approval ratings were in the mid-sixties.  The Real Politics average of current approval polls, has Obama approval at 45.3%.  The interesting thing about the decline is how steady it has been, just as the percent of the American people disapproving of Obama has steadily increased, and is now at 50.7%.
Even the artist who came up with the dopey socialist realism "heroic" multi-colored posters of Obama has recently expressed disappointment with him.
My favorite living historian, Victor Davis Hanson, believes the Obama decline will continue for the following reasons:
1) A bad agenda. Nearly every issue the president embraces polls against him, often at a 3-1 margin. Cap and trade, amnesty, state-run health care, more bailouts, takeovers, deficits, taxes, and the national debt. His vision is the same as that of the EU circa 1990 — one that even Europe now rejects as a failure.
The answer to every challenge is to found a new program, borrow billions to run it, hire millions more loyal to the progressive gospel of public employment, and demagogue any who oppose it.
*************************************************************************************
Hanson is on to something with this statement: The answer to every challenge is to found a new program, borrow billions to run it, hire millions more loyal to the progressive gospel of public employment, and demagogue any who oppose it.  Most analysts of Obama have stressed how different Obama is from past presidents.  Stylistically yes, to some extent, not in substance.  On economic issues Obama is a reactionary, a throwback to the New Deal Democrat era: massive spending on government projects is the way to restore economic health.  It was a dubious remedy almost eight decades ago and appears not to work at all today.  The failure of the stimulus to have any positive impact on the economy, and the inability of Obama to come up with any truly new policies to meet the economic malaise of the present, is now clear to all, even to many members of Obama's own party.  Few things are more sad than a one trick pony who can't even perform the one trick properly and that is the case with Obama on the Alpha and Omega political issue:  the Economy.
George Weigel's new book, The End and the Beginning: Pope John Paul II — The Victory of Freedom, the Last Years, the Legacy,
which was published by Doubleday on September 14, is the fulfillment of a promise the author made to Pope John Paul II less than four months before the pope died. In "A Promise To Pope John Paul II" ("The Catholic Difference" 9/17/10), Weigel gives his account of his parting words to the late Pope before his death:

The conversation over dinner was wide-ranging, and at one point, after the usual papal kidding about my having written "a very big book," John Paul asked about the international reception of Witness to Hope, his biography, which I had published five years earlier. He was particularly happy when I told him that a Chinese edition was in the works, as he knew he would never get to that vast land himself. As that part of the conversation was winding down, I looked across the table and, referring to the fact that Witness to Hope had only taken the John Paul II story up to early 1999, I made the Pope a promise: "Holy Father," I said, "if you don't bury me, I want you to know that I'll finish your story."

It was the last time we saw each other, this side of the Kingdom of God.
The End and the Beginning covers the last six years of John Paul II's life, including:
Karol Wojtyla's epic battle with communism through the prism of previously classified and top-secret communist files
the Great Jubilee of 2000 and his historic pilgrimage to the Holy Land
September 11th, and the Pope's efforts to frustrate Osama bin Laden's insistence that his war with the West was a religious crusade
the Long Lent of 2002, when the Church in America grappled with the twin crises of clerical sexual abuse and episcopal misgovernance;
John Paul's ongoing efforts to build bridges of dialogue and reconciliation with the Churches of the Christian East
his struggle with illness, "which brought him into at least one 'dark night' spiritually; and his heroic last months, in which his priestly death became, metaphorically, his last encyclical"
(Given that Weigel was personally engaged in the Catholic just war debate over the war in Iraq, it will be interesting to see the extent to which he covers this aspect of John Paul II's pontificate).
Related
Well, this has been boring, right? Steelers, Bears, and Chiefs are undefeated, just like we expected. Yawn.
Rankings…BEFORE the jump! (gotta keep you on your toes). Comments by me (MD), MJ (MJ), and Paul (PZ).
Pittsburgh Steelers (

4

) – The most complete team in the NFL–without Big Ben (MJ)
Indianapolis Colts – As is the case with Green Bay and New Orleans, one gets the sense that Indy hasn't really kicked into high gear yet, which is just truly terrifying to ponder. (PZ)
New Orleans Saints (TIE w/ Indy) – Losing a game coming off a Monday nighter on the West Coast isn't the end of the world, but when you're a field goal miss away from a win against the main division rival, it hurts. (MD)
Green Bay Packers – Outplayed the Bears for 57 minutes (MJ)
Chicago Bears – Has there ever been a softer 3-0 team?  Maybe the 2006 Bears.  They have a soft schedule coming up, so they may be able to coast by for a while, but something tells me we will be soon shown that they are indeed who we thought they were.(PZ)
New York Jets – So is the secret recipe just letting Mark Sanchez throw the ball? (MJ)
Atlanta Falcons – They got the win, but barely against a Saints team not at 100% (Porter, Bush out + short week). They won't get that lucky again.
Baltimore Ravens – Not sure about this team; we'll find out this week when they play the Steelers (MD)
Kansas City Chiefs – This isn't going to last, but I can't really keep an undefeated team out of the top ten.  Jamaal Charles is just absolutely explosive, and they need to stop giving Thomas Jones the majority of the carries.(PZ)
New England Patriots – Not the best two weeks of Pats football. (MD)
Others receiving votes: Eagles & Texans
Dropping out: Texans, Dolphins, and Chargers
Today is my birthday, which means that while I get cake, ice cream, and annoyance for having to study on my birthday, you get to realize that the November elections are merely a month and a week away. In the Catholic blogosphere, this means that the "republicath" & "Catholyc" labels are getting dusted off for use in the political war.
For example, MM has launched an humorless satirical website a mini-crusade against Thomas Peters & CatholicVote.  Specifically, he's angry about the very high rating they gave to Sharron Angle, a Republican running against Harry Reid. While I disagree with some of the exaggerations (if he thinks that's a racist ad, he doesn't watch much TV during October), I think his question is a good one: when ought a Catholic group be offering endorsements? Continue reading →