Monthly Archives:
August 2010
Few things are more annoying to me than the obstruction of both semantic quibbles and logical fallacies to a clear understanding of reality. Thus my experience as a Distributist has become one of near-perpetual annoyance, given the proliferation of both throughout the Distributist camp. Here I want to address a few of the latest examples of this obstruction, and provide some insights as to how and why it ought to be overcome.
First, there is John Medaille's interview with the Young Turks, in which he declares that one cannot be in favor of both free markets and capitalism, simply because he has defined a free market as a situation in which there are vast numbers of competitors, and capitalism as a situation in which economic power has been concentrated in the hands of a few large firms. When challenged on this distinction by the interviewer, who asserted that capitalism could be defined as a free market economy while this economic concentration could be defined as corporatism, Medaille essentially had no choice but to agree. He then decided to add that "the capitalism we have" is what he claims to be talking about, regardless of how one wants to "define it in the abstract."
By answering in this way, however, Medaille might leave you with the impression that people who claim to be in favor of capitalism aren't interested in criticizing that which "we have", when it is beyond obvious to anyone who actually reads the material of self-identified pro-capitalist organizations such as the Mises Institute that they view "what we have" as corporatism or statism or state-capitalism or some variation on that theme, and oppose it as well.
Retired Archbishop Philip. M. Hannan of New Orleans, still alive at the age of 97, discusses his service in the video above, made in 2007, with the 505th parachute infantry regiment of the 82nd Airborne in World War II.  Ordained at the North American College in Rome on December 8, 1939, he served with the 82nd Airborne as a chaplain from 1942-46, and was known as the Jumping Padre.  He was assigned to be the chaplain of the 505th Regiment with the rank of Captain shortly after the Battle of the Bulge in 1944.  He had many adventures during his time with the 505th, but perhaps the most poignant was what happened to him on May 5th, 1945, in the final days of the War in Europe.
On May 5, 1945, the 505th overran a concentration camp near Wobbelin in Germany.  Captain Hannan and his assistant James Ospital hurried to the camp to see what they could do to help.  A scene of complete horror awaited them.  Corpses were sprawled everywhere.  Dying prisoners lay in filthy bunks crudely made out of branches.  All the prisoners looked like skeletons, both the dead and the living.  The camp reeked of the smells of a charnel house and a sewer.
A Panel of the 9th Circuit has surprisingly issued a wise decision, deciding to allow Proposition 8 to remain in place while the 9th Circuit considers its constitutionality.
This was undoubtedly the right decision. It makes no sense to force a state to marry people while knowing that a later decision could invalidate all those marriages.
One hopes that this is the beginning of a trend in reversing Judge Walker, whose rulings in this case can best be described as what happens when judicial activism meets the dictatorship of relativism.
The Wake County Board of Education is considering significantly modifying one of the largest remaining efforts at school busing for diversity — in this case, economic diversity, given that busing for racial diversity has been overturned legally.
Opponents of the planned change charge that this represents a return to segregation, but reading about the motivations of those pushing to reduce busing suggest it's more a question of individual versus collective good.
When Rosemarie Wilson moved her family to a wealthy suburb of Raleigh a couple of years ago, the biggest attraction was the prestige of the local public schools. Then she started talking to neighbors.

Don't believe the hype, they warned. Many were considering private schools. All pointed to an unusual desegregation policy, begun in 2000, in which some children from wealthy neighborhoods were bused to schools in poorer areas, and vice versa, to create economically diverse classrooms.

"Children from the 450 houses in our subdivision were being bused all across the city," said Ms. Wilson, for whom the final affront was a proposal by the Wake County Board of Education to send her two daughters to schools 17 miles from home.
Now, it's possible to read all sorts of dark racist or classist motives into these kind of conflicts, but it strikes me that the real difficult here is in reconciling private and public goods.
Continue reading →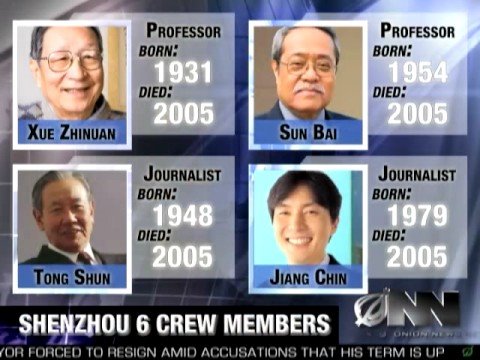 From the only reliable source of news on the net, the Onion.  I hate to disagree with the Onion but they are off-base here.  Communist China has absolutely no difficulty in having people volunteer to be astronauts.  My guess is that one factor in enticing volunteers is the fine cuisine prepared for the astronauts as detailed here.  Astro could not be reached for comment.  Bon a petit Comrades!
The proposed mosque set to be built near Ground Zero, site of the September 11, 2001 attacks has brought a sweeping condemnation from both rank and file conservatives and the Conservative Intelligentsia. Now that President Barack Obama has weighed in the matter, seemingly supporting the effort, one can only imagine how this will be used in the fall elections. However, a rift has appeared to have been opened concerning the views of the rank and file conservatives and the Conservative Intelligentsia following the ruling of Judge Vaughn Walker over same-sex marriage. Many of the conservative intelligentsia, along with the establishment wing of the Republican Party has either been silent or voiced the view that the wished the whole gay marriage issue would simply go away. This has led to bewilderment from some conservative voices.
The best Catholic tie in with the efforts to build a mosque on Ground Zero came from the famed conservative columnist Charles Krauthammer, who is Jewish. In his opposition to the mosque being built near Ground Zero, he correctly pointed out that Pope John Paul II ordered Carmelite nuns, who were living right next to Auschwitz, to move closer to a nearby town, since the site had become a rallying point for Jewish identity. Krauthammer correctly pointed out that Christians had been murdered there too and the nuns were doing the heroic deed of praying for the souls of those who were viciously murdered. However, Krauthammer pointed out that the late Polish pontiff felt that it created the wrong perception.
1. The most bountiful God, who is almighty, the plan of whose providence rests upon wisdom and love, tempers, in the secret purpose of his own mind, the sorrows of peoples and of individual men by means of joys that he interposes in their lives from time to time, in such a way that, under different conditions and in different ways, all things may work together unto good for those who love him.[1]
2. Now, just like the present age, our pontificate is weighed down by ever so many cares, anxieties, and troubles, by reason of very severe calamities that have taken place and by reason of the fact that many have strayed away from truth and virtue. Nevertheless, we are greatly consoled to see that, while the Catholic faith is being professed publicly and vigorously, piety toward the Virgin Mother of God is flourishing and daily growing more fervent, and that almost everywhere on earth it is showing indications of a better and holier life. Thus, while the Blessed Virgin is fulfilling in the most affectionate manner her maternal duties on behalf of those redeemed by the blood of Christ, the minds and the hearts of her children are being vigorously aroused to a more assiduous consideration of her prerogatives.
In this series of posts I intend to give rants against trends that have developed in society since the days of my youth, the halcyon days of the seventies, when leisure suits and disco were sure signs that society was ready to be engulfed in a tide of ignorance, bad taste and general buffoonery.
We will start off the series with a look at seven developments that I view as intensely annoying and proof that many people lack the sense that God granted a goose.  I like to refer to these as  The Seven Hamsters of the Apocalypse, minor evils that collectively illustrate a society that has entered a slough of extreme stupidity.  Each of the Seven Hamsters will have a separate post.  The first of the Hamsters is the Tattooed Vermin.
One of the interesting (by which I mean dull, predictable and repetitive) aspects of the 24 hour news cycle is that all forms of media have incentives to magnify and actively seek out controversy. Not only does this increase ratings/page views/newspaper sales, it provides media outlets with something – anything in a slow news month – to talk about. I can't help but feel that the recent outburst of commentary about the construction of a mosque near the site of the 9/11 attacks is the type of story designed to increase media consumption and accomplish little else. The First Amendment is not in dispute here; freedom of religion is well established and protected by settled case law. Furthermore, the proposed mosque is to be constructed on private property, and there is no legal reason to challenge its construction. And so most of the discussion revolves (and frequently devolves) around taste and symbolism.
(Joe Hargrave couldn't be here, so this is his number one fan, Joepantsonfire, taking some time off from Catholic Fascist – that website created by that guy who hasn't repeatedly lied about posting here under false identities  -  to bring you this)
Or shall I call it cultural imperialism? Oh how I long for the day when jack-booted enforcers roam the streets and corral people into compulsory attendance of Wagner operas!
Until that day, posts such as these will have to do.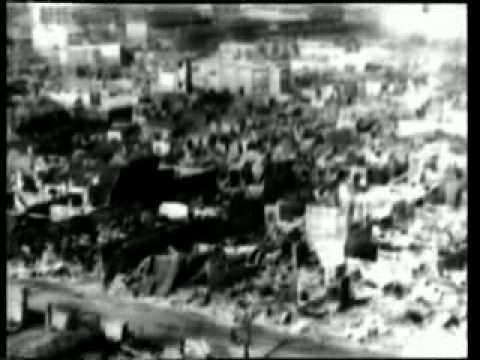 Today marks the sixty-fifth anniversary of the ending of the attempt of Japan to conquer East Asia and form a Greater East Asia Co-Prosperity Sphere.  In that attempt, Japanese forces murdered some three to ten million civilians.  This figure does not include civilian deaths caused from military operations which resulted from Japanese aggression or famines that ensued.  It is estimated that some 20,000,000 Chinese died as a result of Japan's invasion.  Approximately a million Filipinos died during the military occupation of the Philippines by the Japanese.  The video above depicts the battle of Manila in which 100,000 Filipino civilians died.  During lulls in the fighting, Japanese troops would engage in orgies of rape and murder, with decapitation being a common method of killing.  Special targets were Red Cross workers, young women, children, nuns, priests, prisoners of war and hospital patients.
Victory by the US and its allies brought this Asian Holocaust to a stop.  Perhaps something else to recall on Catholic blogs each August.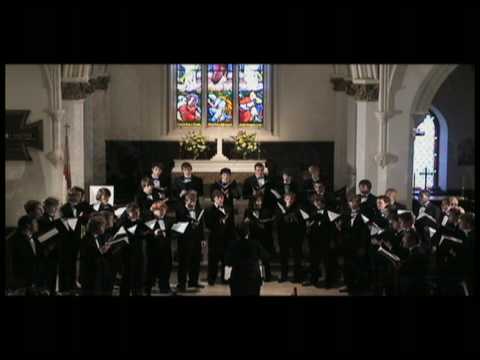 Something for the weekend.  This is my Song lyrics for the unforgettable Finlandia Hymn. Continue reading →