Monthly Archives:
August 2010
I figure it's time for me to finally put down in a sort of structured way what I think about this "ground zero mosque" controversy, beginning with the admission that I know it isn't "only" a mosque, but a mosque is a part of what will hereafter be referred to as that "construction project."
Next, I might simply wrap it up by saying I think that Charles Krauthammer, a man with whom I typically find little to agree with, is absolutely right in his assessment of the entire situation, while Ron Paul, a man with whom I typically find much to agree with, is almost entirely wrong in his own assessment, which makes repeated appeals to property rights.
Let me give you Krauthammer's thesis, which is also a reply to this sort of argument, and which has been my own since the first day I heard about this:
No one disputes the right to build; the whole debate is about the propriety, the decency of doing so.
In my own readings and heated debates, the refrain I hear from the defenders of this construction project is the same as Obama's: they have a right. What this argument boils down to is this: "we are doing this because we can, because you have no legal standing to stop us, and all of your complaints are irrelevant."
Something for the weekend.  Rule Britannia.  I grew up with a bit of a love-hate relationship with Great Britain and her now vanished Empire. On my father's side the family had been in America since before the Revolution, except for the Cherokees who had been here I assume for 30,000 years, and the family could have cared less about Great Britain one way or the other.  On my mother's side however things were different and more complex.  My mother, an immigrant who became a naturalized citizen, was proud Newfoundlander Irish.  Her Great-Grandfather, who regarded pews and kneelers as perfidious Protestant innovations and would kneel on bare stone floors into his eighties in the back of  the church he attended during Mass, had come to Newfoundland from Ireland and kept alive in my Mom a memory of Ireland.  She played in our home as I was growing up all the old Irish rebel songs, and part of the heritage I imbibed did not stint on remembering the grievances of the Irish against the English.  On the other hand, my Mom loved Queen Elizabeth II and from my Mom I developed a life long interest in British history and politics.  My Great-Uncle Bill on my mother's side served in the infantry in the Royal Army from 1939-1945 joining up, he said, "Because someone has to teach the Limies how to fight!'
Therefore on this blog I happily play both the Irish rebel songs and an occasional salute to the land of the Queen my sainted mother loved.  In regard to the vanished Empire, I am fully cognizant of the wrongs that were committed by it, but I believe perhaps this section from The Life of Brian might be applied to the British, as well as the Roman, Empire, in some ways. Continue reading →
Miss Kay Hagan is doing a poor job of defending the "merits" of ObamaCare to a mother who has sick children.  In addition to her sick children, her and her husbands benefits have been cut down or eliminated in order to comply with ObamaCare.
Yet Miss Hagan insists on pushing for more European style socialism.
(Hat Tip:  Culture War Notes)
My friend Jay Anderson at Pro Ecclesia has a superb tribute to Michael Collins, on the anniversary of his death, the most talented soldier and statesman of Ireland of the last century.  Go here to read it.
Prior posts on Michael Collins:
2.  The Easter Rising of 1916 AD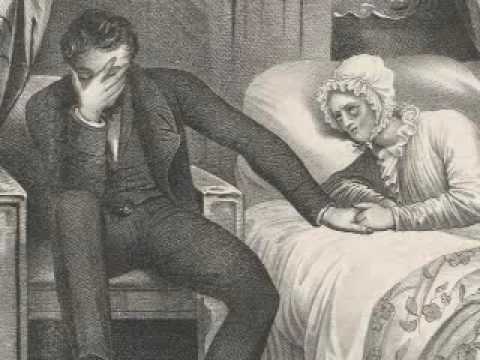 At The American Catholic we stay current on all the latest hot controversies in American History.  None perhaps are hotter than Abraham Lincoln:  Vampire Hunter.  Who knew that the Great Emancipator was also the Great Vampire Eradicator?  Or was he?  Our team of crack investigators have uncovered the below video in which Seth-Grahame-Smith, the author of Abraham Lincoln:  Vampire Hunter admits that his book is fiction!  What a scandal!  Or is this a mere attempt to throw people off the trail from learning the truth behind the myth of Lincoln?  Paranoid minds want to know!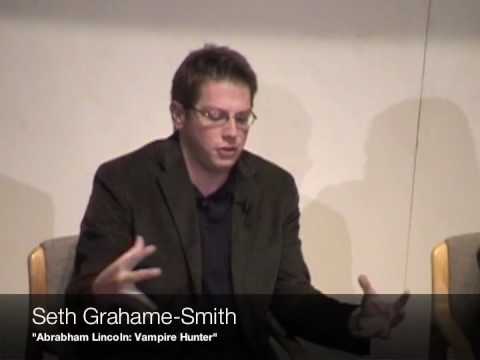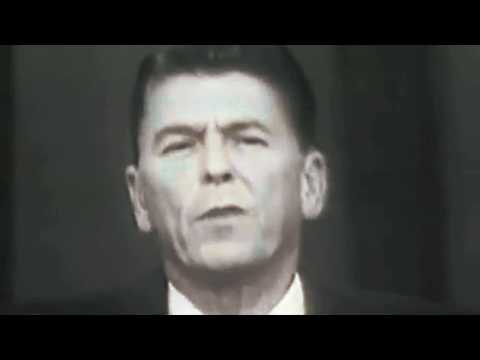 Hattip to Pauli at Est Quod Est.  A rising political storm is coming.
"The questionable things of this world come to grief on their nature, the good ones on their own excesses. Conservative respect for the past and its preservation are indispensable conditions of a sound society, but to cling exclusively to tradition, history, and established customs is an exaggeration leading to intolerable rigidity.  The liberal predilection for movement and progress is an equally indispensable counterweight, but if it sets no limits and recognizes nothing as lasting and worth preserving, it ends in disintegration and destruction.  The rights of the community are no less imperative than those of the individual, but exaggeration of the rights of the community in the form of collectivism is just as dangerous as exaggerated individualism and its extreme form, anarchism.  Ownership ends up in plutocracy, authority in bondage and despotism, democracy in arbitrariness and demagogy.  Whatever political tendencies or currents we choose as examples, it will be found that they always sow the seed of their own destruction when they lose their sense of proportion and overstep their limits. In this field, suicide is the normal cause of death."
From A Humane Economy, p.90
In one paragraph, this man has encapsulated everything I believe.
This fall all of the hopes and dreams of those who have detested Middle American values stands in the balance. Those values are best exemplified in religious beliefs shared by many faith traditions. However, Catholics, Evangelicals, Orthodox Christians and Orthodox Jews are those to which the angry Professional Left, to use Robert Gibbs (President Obama's Press Secretary's) term, will most turn their anger.  Some may say this seems a little far-fetched, after all aren't some of those people from the "Professional Left" religious themselves? Yes, some on the "Professional Left" are religious, but they often go to great pains to say they are not affiliated with any faith tradition. They often classify themselves as "spiritual."
During the 2008 Presidential Campaign, then Senator Obama made by his own admission his biggest gaffe. The future President, speaking in  San Francisco, called those middle Americans of western Pennsylvania, "bitter clingers." In his own words, the future President described western Pennsylvania residents as hard working salt of the earth folks who clung to "their guns and religion," presumably because they weren't enlightened enough to understand the modern world.
Three recent polls indicate what a wipeout the Democrats are facing in November:
1.  The Republicans have a 12 point lead on the latest Rasmussen Congressional Generic ballot, the highest lead they have ever had in that poll:
Republican candidates have jumped out to a record-setting 12-point lead over Democrats on the Generic Congressional Ballot for the week ending Sunday, August 15, 2010. This is the biggest lead the GOP has held in over a decade of Rasmussen Reports surveying.
I finally returned to internet connectivity this week, which has meant catching up on news & blogs I have neglected. Part of this "reconnecting" included denying a facebook friend request from someone I never heard of-only to find out that this someone was a fake online persona created in the Catholic Fascist's attempt at satire. Having looked over all of the posts there, I was struck by how eerily similar the site was to another parody group blog-The Spirit of Vatican II.
Both blogs employed a host of satirical characters with enough resemblance to real life to make laugh (I think whoever thought of danmclockinload deserves a guest post on TAC) at first, both got roaring laughter from their own partisans-and neither blog was funny after a few days.