Monthly Archives:
August 2010
I've been trying to think of a good way to discuss a serious problem, which is the ongoing conflict between libertarians and conservatives in the United States over the proper response to the challenges as well as the threats posed by the Islamification of the West, which is well underway in Europe, has made inroads in Canada and Australia, and has not yet impacted the United States – at least until this ground-zero mosque controversy.
I follow the Campaign for Liberty's updates on Facebook, and it is here that I witness some of the most troubling political conflict. There are many liberty-minded conservatives who follow C4L, who agree with its perspectives on many issues, but who become irate at the manner in which some C4L contributors address the issue of radical Islam (as well as illegal immigration, and the topics are not entirely unrelated). Conservatives are concerned, almost by definition, with cultural preservation and national security. Libertarians are quite naturally concerned with preserving liberty and treating everyone equally before the law. These concerns sometimes overlap, and sometimes diverge.
Though I agree with Ron Paul and other prominent libertarians on a number of issues, and even take their side on issues over which they typically disagree with conservatives, such as the war on drugs or even the "war on terror" – if by that is meant the occupation of foreign countries by American troops and the formation of an domestic police state – when it comes to the challenges posed to the West by radical Islam, many of them are, to use the most accurate and charitable word possible, naive.
Here at American Catholic we sometimes receive unsolicited material.  Most of it we ignore.  However, there occasionally comes across an item that we think our readers might find interesting.  Since blog parodies are all the rage, I guess that is whatever motivated whoever did this.  I honestly have no clue who put this together, but I think I would hate to be in their satirical cross-hairs.  At any rate go here to view a parody of a blog that is teaching a new participant the rules of the blog.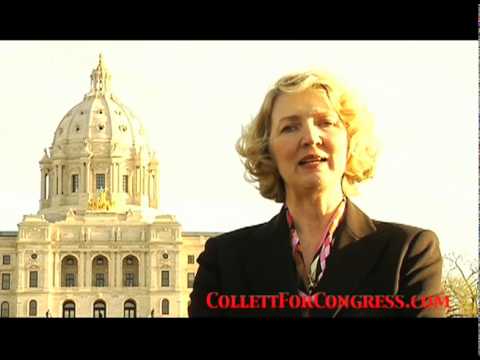 Hattip to Ed Morrissey at Hot Air.  Every election there are candidates running for Congress who are decided underdogs in their races, but who would make superb representatives if they can pull off an upset.  My personal favorite this cycle is Teresa Collett running in Minnesota 4.  She has an uphill fight.  In 2008 the pro-abort incumbent, Betty McCollum, won by 37 points.  However, Ms. Collett is running a feisty campaign and I believe she is beginning to gain some traction.
She is a professor of law at the University of Saint Thomas.  She has a distinguished history of pro-life activism: Continue reading →
Marian apparitions have always been a sign of God's love. It truly is one of His greatest graces, which physically shows us the Blessed Mother along with her love, words of encouragement and warnings about the world in which we live. Sometimes the Church Militant heeds her call, but sadly often it doesn't. This article will only cover a handful of Church approved apparitions (this can be a little tricky, more on this later,) but what it will show is that often the Blessed Mother appears in lands that have experienced great suffering with often more suffering to follow. Her message to bring the world closer to her Son and live according to Jesus' teachings is one of God's greatest graces, something that is often met with violent, evil attacks. The miraculous events surrounding her appearances often take place in the presense of great vistas; a window of sorts into God's loving handiwork. The said could be said about Jesus at The Transfiguration and the Sermon on the Mount.
Something to keep in mind before we begin; during the early days of the Church investigative bodies were the last thing the Church was worried about at a time when the Church was trying to literally stay alive during an array of persecutions. Following the Protestant Reformation, a more detailed structure emerged for investigating appartions. They often took a long time to investigate in order to prevent any hoaxes. Most reported modern day apparitions are not approved. In the 20th Century only 8 of the 300+ reported apparitions were approved. This link from the University of Dayton, a Marianist institution, which houses the largest collection of Marian Apparitions, might be a helpful.
The year was 1300. Though parts of Spain remained under Islamic control, a liberated area, near the Guadalupe River would reveal an amazing find. A cow herder named Gil Cordero would be told by the Blessed Mother to dig, and there he would find holy treasure. Though laughed at by his fellow villagers, his faithful dig yielded a secret burial vault that would house many relics including that of a lifelike carving of the Blessed Mother. It was said to be carved by St Luke and transported to Spain in the sixth century by Bishop Leander, a relative of Pope Gregory the Great.
The vault had been placed there as Islamic armies were making their way to Spain.  The lifelike carving, which still exists today, was said to have been processed through the streets of Rome around the year 590 AD, at the direction of Pope Gregory the Great. He had been given the famous carving while he was Papal Legate in Constantinople.
The famous pontiff had ordered this procession during a terrible plague and famine that had engulfed the city, some one hundred and fifty years after the Roman Empire had collapsed.  As the procession ended, the assembled crowd saw the Archangel St Michael sheathing his sword, signifying that the famine and plague were over. (One can still see the statue of the Archangel St Michael atop the Castel Sant Angelo which commemorates this momentous event.)  The carved statue of the Blessed Mother was then sent to Spain where it remains today, seemingly unscathed after spending years underground during the Muslim conquest.
Years later a young Italian navigator named Christopher Columbus would come to pray at this now famous shrine. He was at the end of his financial rope in seeking backing for a "new way to India." Soon after his prayer, he was granted an audience with King Ferdinand and Queen Isabella and the rest is history. Few know about this religious side of Columbus. Even fewer know that when he first caught sight of what would be known as the Americas, he had minutes before ordered his crew to pray the Rosary. In gratitude, he named one of the islands he discovered for the site at which his prayers were answered back in Spain, the isle now known as Guadeloupe. Continue reading →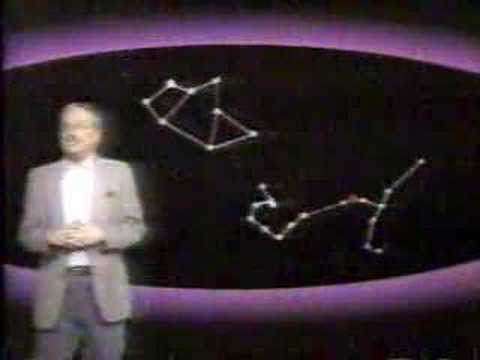 Jack Horkheimer, the Star Hustler, died on August 20, 2010 at 72.  When I was in college and law school I loved tuning in to his wacky and informative looks at astronomy.  Fare you well Star Hustler in your journey beyond the stars.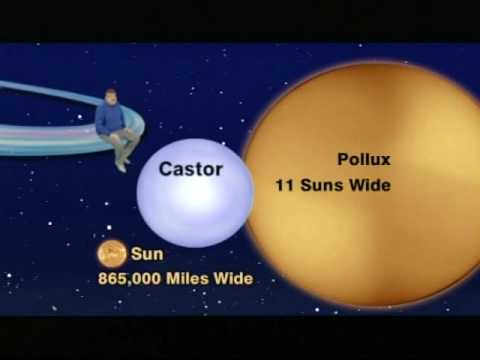 Travelling in the second half of last week, I had occasion to realize how pervasive the TV news coverage of the "ground zero mosque" has become — perhaps in part because it is doubtless a dream situation for TV news producers: All you have to do is draw 3-4 people into the studio and have them debate the question for twenty minutes, throw in a couple of commercial breaks, and voila! you have another 1/48th of the twenty-four-hour news cycle. I was reminded again of how glad I am to have cancelled the cable TV subscription and never put up an antenna.
As I think about it, this seems to me a made-for-TV controversy in more ways than one. For all the talk about this being the "ground zero mosque", the location two blocks away will not be visible from the WTC monument itself, and is currently occupied by sacred precincts such as the offices of the University of Pheonix, Marty's Shoes and the Dakota Roadhouse. This is New York, for goodness sake. A thirteen story building isn't exactly going to stick out. And the visible symbols of religion closes to Ground Zero will remain St. Peter's Catholic Church, St. Paul's Episcopal, and John Street United Methodist. (If anything, it's a little disappointing the plans for the mosque look rather like a vertical shoebox with abstract patters on it — no minarets here.)
Continue reading →
The inaptly named City of Brotherly Love is attempting to license bloggers.  If bloggers make any money from their blogs, they will have to pay a $300.00 "business privilege tax" to obtain a business privilege license.  (I rather like the Orwellian term "business privilege", as if the right to buy and to sell was some sort of gift of the State.)   Go here to read the details at the Philadelphia Citypaper.
Just how many things are wrong about this?  Let us count the ways: Continue reading →
In this post I discussed the outrage in Bell, California over "public servant", yes that phrase often does have a humorous sound to it these days, salaries.  The revolt has now spread to Highland Park, Illinois, a fairly wealthy Chicago north shore suburb, population approximately 34,000, with a median family income of $100,000.00 per annum.  It is a limousine liberal type of town, which was in the news earlier this year when the assistant district superintendent decided to cancel a girl's basketball trip to a tournament in Arizona in a transparent attempt to protest the Arizona immigration law.  Players and parents were mostly outraged by the decision.
Residents got a whole new reason to be outraged, when they recently learned of the sky high salaries and bonuses paid to Park District officials.  Ralph Volpe, head of the Park District, was paid $435,000 in 2008;  finance director Kenneth Swan's salary leaped from $124, 908 in 2005 to $218, 372 in 2008;  facilities director David Harris went from $135, 403 to $339, 302 in 2008.  Total bonuses paid to these three tireless slaves of the people was $700,000 between 2005-2008.  The taxpayers of Highland Park are not amused.  Go here to read all about it.
"I think everyone has a secret resentment against God, against our very creation, against the fact of our being what we are. Freud called this the death wish, resentment against being born into this pain-full world."
Peter Kreeft says something surprising in Back to Virtue:  that we need to learn to forgive God. He is quite clear that this is not for any evil or debt he owes us, but for His goodness. As Kreeft says in his book, God loves us more than we would like, and we need to forgive him for interfering with our foolish will again and again". We need to "forgive him for his blessed but painful surgery on our spirits."
At first, I thought Kreeft was wrong. Forgive God? Why would we lowly creatures need to forgive God, who is infinite goodness? How absurd! Then, giving the great Peter Kreeft the benefit of the doubt, I thought it over and had a realization of sorts. We need to forgive God lest we hold a grudge against Him. God calls us out of ourselves. He asks us to give up ourselves and our particular desires, and this can be very difficult, even aggravating. Our broken nature rebels against God's will. We must say with Jesus, "not my will Father, but yours be done," but we do not want to. We often say, leave me alone to what I want! Christians say this even when they know this is foolishness. We are broken and part of our brokenness is a wrong-relationship with God: we blame him when he is not at fault. Our hearts must be at peace with God. And our hearts, misshapen as they are, cannot be at peace with God unless we forgive him. How ridiculous we are!
My favorite living historian, Victor Davis Hanson, hails the brilliance of Imam Feisal Abdul Rauf, the man behind the "Cordoba Initiative", the group seeking to build the Ground Zero Mosque.
1.  First the name of the group takes advantage of the historical illiteracy among the chattering class elites of our society:
Start with the notion of a "Cordoba Initiative." In the elite modern Western mind, Cordoba has been transmogrified into a mythical Lala Land of interfaith tolerance. To invoke the city is to prove one's ecumenical credentials. Just ask our president, who, in his June 2009 Cairo speech, fantastically claimed that the Muslim city taught us tolerance while Christians were launching the Inquisition (1478) — quite a feat two and a half centuries after most of the Muslims of Cordoba had fled, converted, or been cleansed during the city's fall (1236) to the Christian forces of the Reconquista. But no matter, we got the president's drift about who was supposedly tolerant and who was not.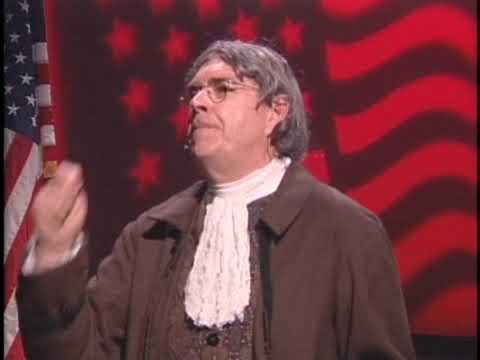 Without morals a republic cannot subsist any length of time; they therefore who are decrying the Christian religion, whose morality is so sublime & pure, [and] which denounces against the wicked eternal misery, and [which] insured to the good eternal happiness, are undermining the solid foundation of morals, the best security for the duration of free governments.
Charles Carroll of Carrollton, letter to James McHenry, November 4, 1800.
Charles Carroll of Carrollton, the sole Catholic signer of the Declaration of Independence, was an endlessly fascinating man.  He led the fight for Catholic civil rights in Maryland and the new nation.  A slaveholder, he supported the efforts to establish a free colony of blacks in Liberia, and sponsored legislation in the Maryland Senate for the gradual abolition of slavery in Maryland, although the bill was defeated.  He lived a long and eventful 95 years, dying in 1832, the last of the signers.  He will be the subject of many blog posts in the future, but today I want to post on what he is most famous for, the signing of the Declaration.