Monthly Archives:
August 2010
Former Bush speechwriter, Mike Gerson, and David Brooks have been working to show why the Tea Party is at odds with some key aspects of conservatism, as Gerson comments, "It is at odds with Abraham Lincoln's inclusive tone and his conviction that government policies could empower individuals. It is inconsistent with religious teaching on government's responsibility to seek the common good and to care for the weak. It does not reflect a Burkean suspicion of radical social change."
My suspicion of the Tea Party stems from the fact that I grew up on conservative thinkers like Edmund Burke, Russell Kirk, and Irving Babbitt. As a Catholic, the nativist rhetoric of the Tea Party echoes back to a time when a time that many believed you couldn't be Catholic and American, just like today many think you can't be Muslim and American. What we see reflected in the Tea Party is an ethnocentrism that chooses to selfishly horde the American dream.
In his column (linked to above), Gerson has raised some key questions about problematic Tea Party thinking: 1. They tend to think anything not written in the Constitution is unconstitutional, especially government programs like Medicare and Social Security. 2. As I mentioned above, they have a nasty nativist streak when it comes to immigration. 3. The have a problematic approach to the 2nd Amendment.
The ABA Journal reports on an attorney who is working harder than is humanly possible:
"An Ohio lawyer has been suspended for overbilling local courts for her representation of poor clients, submitting bills for more than 24 hours a day on three different occasions.
The debate over the so-called Ground Zero mosque near the former site of the World Trade Center in New York has raised public interest in, and opposition to, other proposed or recently built mosques and Islamic centers throughout the country.
In areas where Muslim migration or immigration has been significant, some citizens have attempted to discourage construction of new mosques. Few come right out and cite the threat of terrorism; more often they seem to resort to time-honored NIMBY (Not In My Back Yard) tactics such as creative interpretation of zoning ordinances, claims of decreased property values, or claims of real or potential problems with traffic, noise, etc.
Before I go any further, I want to make it clear that I understand the need to be vigilant regarding the potential for violent subversion, as well as the dangers of taking such a politically correct approach to militant Islam that people hesitate to report obvious suspicious activity for fear of being labeled bigots (as seems to have happened in the Fort Hood massacre case).
Something for the weekend.  Johnny Cash puts his own unforgettable stamp on the Wabash Cannonball.  The song originates from 1882 and is attributed to AJ Roff.  Many lyrics have been added to it over the years.  Here is the version sung by the Carter family in 1929.
Continue reading →
Recently a Senator made the following statement:
"We have managed to acquire $13 trillion of debt on our balance sheet" and, "in my view we have nothing to show for it."
What right wing Republican made that statement?  Well actually it was Democrat Senator Michael Bennet of Colorado.
Of course Bennet's rhetoric is completely belied by his drunken sailor voting record when it comes to spending.  However his statement is still interesting for two reasons:
According to legend, the Vikings were so greatly feared by the people of northern Europe during the Dark Ages that they used to pray "From the fury of the Norsemen, Lord, deliver us!"
Of late, I suspect that many Illinois residents like myself are making a similar petition to be delivered from the fury of another force nearly as frightening.
I am speaking of former Illinois Gov. Rod Blagojevich, whose trial on 24 separate federal corruption charges ended on Aug. 17 with the jury finding him guilty of just one charge — lying to federal agents — and deadlocking on the other 23. Federal prosecutors will retry Blago on at least some of the unresolved charges, but in the meantime, he has once again resumed his nationwide media blitz, protesting his innocence to anyone who will listen and making a complete idiot of himself in the process.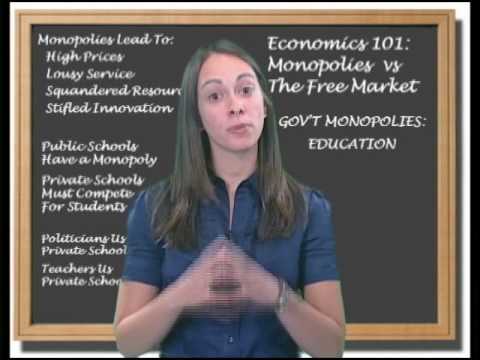 Another fine econ 101 video from the Center for Freedom and Prosperity.   That government monopolies like the post office and public schools deliver inferior service at greatly inflated cost is as well established as any fact can be this side of Eternity.  The mystery to me is why we still keep making this fundamental mistake of assuming that a government monopoly is necessary rather than  looking into new measures to reach the goal sought.  The faith in government, especially on the political Left, is as charming in its naivety as it is irrational.
The last century was often a long sad failure to heed the warnings of Rudyard Kipling in his poem The Gods of the Copybook Headings.  I hope this century will not repeat this inability to learn some very simple lessons about the limits of  both government and wishful thinking.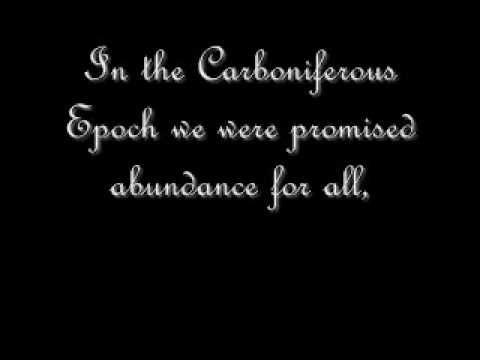 Little did I know when I examined my office e-mails today that the path to fortune awaited:
Dear
My name is Carlos Lopez; I work with the Federal Ministry of works and housing here in Spain. I am under political Appointment with the present government in power
My aim of contacting you is to collaborate with me to transfer the sum of (9.5 Million Euros) Nine Million Five hundred thousand Euros into your personal bank account in your country of origin for investment purposes.  I am going to invest this money in your country through your assistance and help, whereby you are going to be my Invest Manager. Please when replying I want you to tell me the type of investment that will be encourage for us to invest so that we can talk about the conditions.
by Joe Hargrave
One of the memes – the unconscious, uncritical, lazy thoughts that spreads from person to person like a virus – that has been particularly virulent during this ground-zero mosque controversy is that Christians have no standing to criticize the violence of Islam, given a supposedly violent Christian history. And no one event is more often invoked as an example of Christian hypocrisy than the so-called "Crusades" (so-called, because no one who fought in them called them that).
The latest and most appalling example appears in the NY Times, courtesy of a Nicholas D. Kristof. Among the many absurdities one can find in this column, including definitive claims as to the intentions and desires of Osama bin Laden, Kristof writes,
Remember also that historically, some of the most shocking brutality in the region was justified by the Bible, not the Koran. Crusaders massacred so many men, women and children in parts of Jerusalem that a Christian chronicler, Fulcher of Chartres, described an area ankle-deep in blood. While burning Jews alive, the crusaders sang, "Christ, We Adore Thee."
What could be more logical, more pertinent, more relevant, than to invoke thousand-year old wartime excesses as proof that Christians have no grounds to criticize Islam?