Monthly Archives:
July 2010
Back on July 9, here, I wrote about Dr. Kenneth Howell who was fired by the University of Illinois for setting forth Catholic doctrine on homosexuality in a class that he was teaching on Catholicism pursuant to a contract between the University of Illinois and the local Newman Center on campus.  On July 14, I reported here that the firing was under review by a faculty committee of the University of Illinois.  The committee hasn't completed its review, but there have been a few developments that I thought our readers might find interesting.
1.  An interesting story here by the News-Gazette, the local Champaign-Urbana paper, detailing how Dr. Howell went from a Presbyterian Minister to a lay Catholic.
2.  The Alliance Defense Fund which is representing Dr. Howell, sent a letter to the University of Illinois on July 12, demanding his reinstatement.  Read the letter here.  The Alliance Defense Fund highlights the absurdity of this situation rather well with this statement:  "A university cannot censor professors' speech–including classroom speech related to the topic of the class–merely because certain ideas 'offend' an anonymous student," said ADF Senior Counsel David French. "To fire a professor for teaching the actual subject matter of his course is outrageous. It's ridiculous that a school would fire a professor without even giving him a chance to defend himself when he simply taught Catholic beliefs in a class about Catholic beliefs."
3.  One thing I have learned while examining this controversy is just what a nice guy Dr. Howell is, and how open to argument and debate he is.  These characteristics are both noted by atheist John Loftus at his website here.  Dr. Howell is a model of what a university Professor should be:  knowledgeable as to his subject and willing to discuss and debate with anyone in an atmosphere of mutual respect and open inquiry.  That a man of his calibre has been subject to this type of politically correct firing is a total travesty. Continue reading →
A recent post over at Vox Nova by Henry Karlson gives me an opportunity to address an issue that has been on my mind as of late: the state of evangelical-Catholic relations in the United States. It will likely surprise no one that my views on this matter are diametrically opposed to his. I believe this is the case, quite frankly, because Karlson – and he is far from alone in this, among his comrades – has a disordered hierarchy of values. He writes:
Vox Nova has for years pointed out the negative influence Evangelical Protestantism have had on American Catholics, where such Catholics have engaged Protestant sensibilities, turning their back on authentic Catholic teaching. It is easy to see how many American political ideologies have become a part of the religious faith of Catholics, so that when discussing religion, they end up echoing American political screeds.
So much for ecumenicism! Somehow Catholic dissent on torture is to be blamed on the influence of high-profile conservative evangelical converts, i.e.:
[T]hose who mock Catholic social doctrine in Papal Encyclicals and those who think intrinsic evils, such as torture, is [sic] fine…
I wonder to which conservative evangelicals Karlson might point to explain left-wing dissident Catholic acceptance of intrinsic evils such as abortion and the perversion of marriage.
In order to understand this matter at all, we have to understand that while they overlap and intersect in many places, religion and politics are not one, nor should they be. Aside from non-negotiable issues, and I agree with Karlson at least on the point that torture is one of them, Catholics are under no obligation to categorically reject "American political ideologies" as if they were the graven images of Baal.
The reference to "American political ideologies" is all the more absurd when one considers a) that the "ideology" most publicly supportive of torture, neo-conservatism, is deeply rooted in Leo Strauss's views of European philosophy as well as disillusionment with Trotskyism, and b) that the ideologies, at least on the right, most opposed to torture – libertarianism and paleo-conservatism – pride themselves on a much more solid foundation in Anglo-American political thought. Has he never heard of Ron Paul's position on torture?
It is arguable at any rate that many of the policy positions held by Karlson and some of his co-bloggers violate the principle of subsidarity, though this is neither tantamount to theological dissent or a lapse of personal piety.
A lookalike of the Protestant Reformation leader John Knox will welcome Pope Benedict to Scotland. Mike Merrit reports for the Daily Record (UK) July 25, 2010:
The actor has been hired by the Catholic Church to play the leader of Scotland's Protestant Reformation in a pageant of the country's historical figures. …

Knox's surprise inclusion by Catholic Church leaders follows accusations that this year's 450th anniversary of the Reformation is being ignored by the Scottish Government.

The Reformation of 1560 revoked the Pope's authority in Scotland and banned Catholic Mass. …

A Church of Scotland spokesman said: "It is a sign of a healthy nation that diversity within the Christian community is something to be celebrated as opposed to a source of division and struggle.

"It is a gift to those of us of a Protestant persuasion that by including this figure, the Catholic Church is contributing to the celebrations of the Reformation."
(Regular roundups of news relating to Pope Benedict's September visit to the UK may be found here).
My wife and I went to see Inception this weekend and I've been mulling over it the past two days. I've been looking through the internet to find a good analysis and, not finding one fully to my satisfaction, look Tolkien & Lewis's advice and just wrote my own. If you haven't seen the movie, I don't know why you're reading this but rest assured you will be lost. For those who did see it, I'll see you after the break.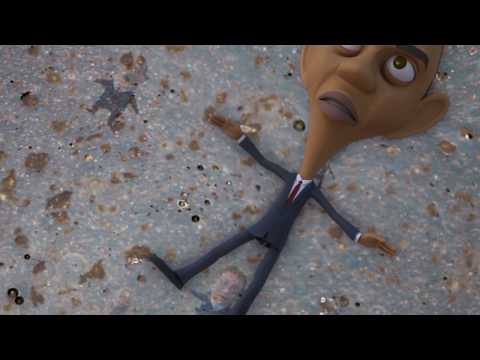 (Biretta tip: PolitiZoid)
From the New York Times:
There was a time when not having sex consumed a very small part of Janie Fredell's life, but that, of course, was back in Colorado Springs. It seemed to Fredell that almost no one had sex in Colorado Springs. Her hometown was extremely conservative, and as a good Catholic girl, she was annoyed by all the fundamentalist Christians who would get in her face and demand, as she put it to me recently, "You have to think all of these things that we think." They seemed not to know that she thought many of those things already. At her public high school, everyone, "literally everyone," wore chastity rings, Fredell recalled, but she thought the practice ridiculous. Why was it necessary, she wondered, to signify you're not doing something that nobody is doing?

And then Fredell arrived at Harvard.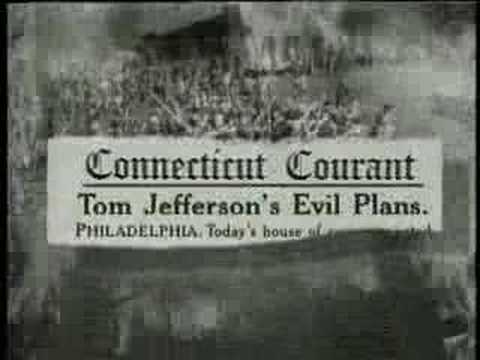 Americans often complain about how dirty and mudslinging politics have become.  This complaint demonstrates the lack of knowledge of their own history that many Americans today display.  As the imaginary attack ad by Adams at the beginning of this post illustrates, politics tended to be much less restrained in political attacks in the early days of our Republic.  During the campaign of 1800, Jefferson and Adams, two of the primary Founding Fathers, were called every name imaginable.   Jefferson was called, among many other things, an atheist, a weakling, a coward, a libertine, mean-spirited, low-lived fellow, and the son of a half-breed Indian squaw sired by a Virginia mulatto.    A few of the insults hurled at  Adams included  fool, hypocrite, criminal, tyrant, and that he was possessed of a hermaphroditical character which had neither the force or firmness of a man, nor the gentleness and sensibility of  a woman.  The passions that were roused in that campaign are shown by gentle Martha Washington, the widow of George, telling a clergyman that Jefferson was one of the most detestable of mankind.  The press were at the forefront of this battle, with the papers of the day wearing their political affiliations emblazoned in their headlines.
And so it remained in America until after World War ii.  Up until that time, most  papers adhered to a set of political beliefs determined by the owners of the papers, and they were very upfront about it.  It was only in the postwar era, with the attempt to instill professionalism into the always somewhat disreputable ink-stained wretches, that the concept of objective journalism came to be prized as a goal and embraced by most organs of the media.  Papers that wore their ideological hearts on their sleeves, the prime example being the New Hampshire Union Leader, were viewed as survivors of an earlier stage of journalism that the press had outgrown.
Mary Anne Marks graduated from Harvard University at the top of her class.  You may have heard of her, she is the one that gave the salutatory address all in Latin.
She received a standing ovation.
In addition to graduating with a Classics and English double major with honors, she will be entering the Dominican Sisters of Mary, Mother of the Eucharist in Ann Arbor, Michigan.
You may remember these nuns from their appearance on the Oprah Show earlier this year in February and how they dazzled the audience as well as Oprah Winfrey herself with their simple devotion and love of Jesus in the Eucharist.
The following video is Mary Anne Marks being interviewed by Net New York's Outstanding Anchor Francesca Maximé on the Currents program.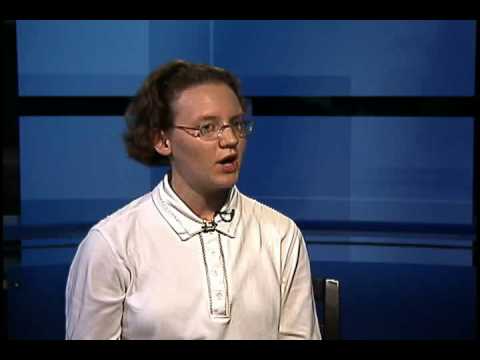 Something for the weekend.  And the Money Kept Rolling In from the musical Evita.  I have always loved Evita, a rousing extravaganza that warns of the dangers of electing charismatic clueless demagogues who then bankrupt a nation with hare-brained policies.  The 1996 film version managed the major miracle of being the only film featuring Madonna Louise Ciccone that I can watch without brain cells dying en masse. Continue reading →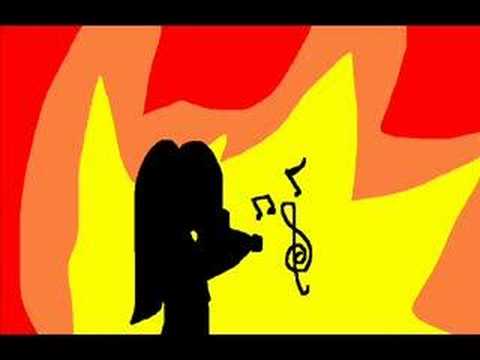 Regular commenter cminor, at her blog The Minor Premise, reveals to us how Irish ballads come to be:
The Evolution of an Irish Ballad
Being the surmises of a musical amateur who has lately spent entirely too much time online trying to track down folk music lyrics.
Gen. 1. The Irish take on the British in a battle somewhere on Irish soil. Being seriously outnumbered, they are defeated utterly with great loss of life. Anonymous Irish balladeers compose lyrics honoring the courage of the dead, with individual verses devoted to units from each county involved and to fallen leaders. The result is about 40 verses long, though only six or seven are actually remembered by anyone after the debut.
[Alt. Gen. 1. A minor Irish nobleman takes to the hills after a dustup with British occupiers. Anonymous balladeers compose a mercifully brief ditty depicting the outlaw as a romantic hero and emphasizing his revolutionary cred and sheer heartthrobbiness.]
Gen. 2. The simplified lyric becomes a popular drinking song. Continue reading →
All that is necessary for the triumph of the same sex agenda is that good men do nothing.  The fear of reprisal, both materially and physically, can cause good men to do nothing.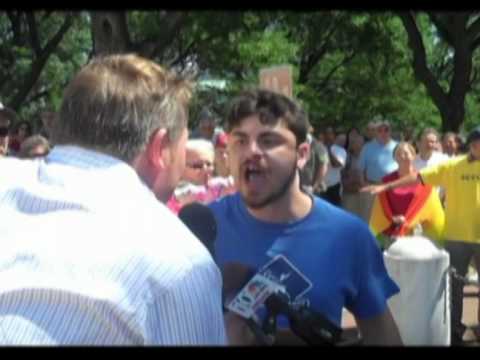 Having not experienced this form of intimidation, I am still disturbed by the tactics that are utilized by the more militant arm of the same sex marriage agenda.  This exposure to such violence is almost non-existent for me.
Thurston Howell III  John Kerry (D. Taxachusetts), is drawing flak for mooring his 76 foot sloop Isabel in Rhode Island rather than in Massachusetts.  By keeping his ship in Rhode Island, Kerry is avoiding paying taxes to his home state of an estimated $437, 500 in sales tax and $70,000 a year in excise tax.  Go to the Boston Herald here to read all about it. Continue reading →