Monthly Archives:
July 2010
Hattip to Ed Morrissey at Hot Air.  In modern society those who prate the most about tolerance often tend to be the most intolerant.   Case in point, what is happening to Jennifer Keeton, a grad student at Augusta State College, studying to be a school counselor.  She is a Christian and believes that homosexual conduct is wrong.  Her faculty has decreed that she must undergo "sensitivity" (read re-education a la the Red Chinese) training to alter her views on homosexuality.  It was suggested that she go to a local gay pride march among other activities.
The Alliance Defense Fund, the same group representing Dr. Ken Howell, who ran afoul of the thought police at the U of I, is representing Keeton.  Go here to read about the lawsuit they have filed on her behalf.
Shockingly, a federal judge dismissed a lawsuit brought by a grad student, Julea Ward, at Eastern Michigan University who was faced with precisely the same situation facing Keenan.  Go here to read the details at the blogprof.  Go here to read the Alliance Defense Fund's, which represented Ms. Ward, overview of the case and their intent to appeal the decision.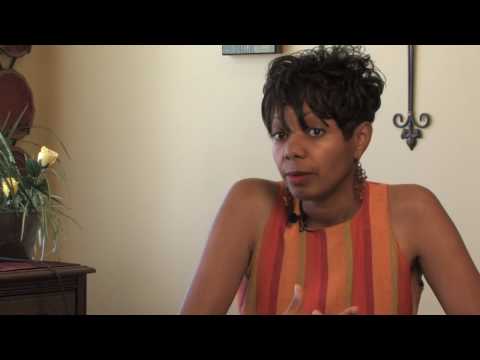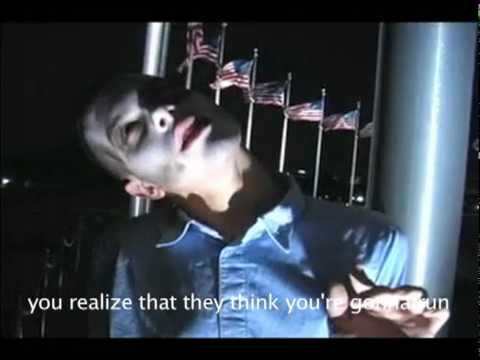 Hattip to Southern Appeal.  Hard to believe that the above video is actually pro-Obama rather than  a spoof.  It is produced by Campus Progress, a George Soros funded leftist group.  An odd thing about the video is the riff on Michael Jackson's Thriller, a song that came out in 1982, long before most college students were born.  This would be rather like a leftist campus group in 1968 using "Big Band" music from 1940 to make a political ad.  Oh well, I guess it is easier to make a fairly useless video for Obama than dealing with the fact that young people searching for jobs that simply are not there are increasingly soured on the South Side Messiah.
As Europe emerged from the Dark Ages, a growing populace happy for good news and grateful for these positive turn of events in their lives openly and without apology made the Catholic faith the center of their lives. They believed in the Word of God, even if they couldn't read or write. They hung on to every word of those who could read. Even during the workday, if at all possible those working in the fields would briefly slip into town to see the priest raise the Host during the Consecration at Mass. Though their lives were full of toil and often misery (they weren't allowed the liberty of attending daily Mass) the people of this era used any opportunity they could to make religion a part of their daily life.
Fast forward a thousand years and we can certainly see that daily life has shifted some 180 degrees. Many of the elite often snicker or poke fun at those who are serious about their faith. Even those who are considered serious in their faith pursuit, often hide the true extent of their faith, for fear of being called a holy roller.
The secular talking heads tell us that we should be more like the modern world we are trying to help and change. Religion should be more like the popular culture they tell us. We should try to glean words of wisdom from thinkers like Voltaire, Marx, Freud and Alinsky and entertainers like Madonna, Lady Gaga or even Jimmy Buffet. Yet, have these secular talking heads ever taken their own advice? Have these leftists ever thought, "why was Pope John Paul II, Ronald Reagan or Margaret Thatcher so popular? What could we learned from them? " (For more on this read my column, If You Like What The Political Left Has Done To Politics, Look At What The Religious Left Has Done To Religion (Left It In Tatters) along with my article, The Construct of Rebellion.
Some might say wasn't Jesus somewhat of a cultural outcast, like modern day pop culture figures? Well Jesus certainly enjoyed some fun; otherwise he wouldn't have been at the wedding feast performing his first miracle by turning water into wine no less. However, he was hardly the type of person that endorsed the "its Five o Clock somewhere lifestyle." He forgave the woman caught in adultery, but told her to "sin no more." Incidentally, she probably had more clothes on than some who show up at church on Sunday. However, that's another story.
Our educated world makes excuses for the behavior of those pop stars like Lady Gaga who make edgy and sacrilegious videos and show up in public (at the New York Yankees club house) clad only in undergarments. Those illiterate peoples that lived in Europe one thousand years ago were smart enough to know that despite the corruption they knew existed in the Church, they were far better off listening to the Teachings of the Church than the whims of the world in which they lived. They and their forbearers had witnessed violent feudal warlords that had plunged Europe into centuries of horrific darkness; a darkness that we face today if we listen to the sirens of militant secularism who want us to return to the dying days of Rome.
We often forget it was in those dying days of Rome that many of the elites longed for the days of their elders, when Christianity was outlawed and orgies were commonplace at homes of the movers and shakers of Roman high society, and violent spectacles took place at the coliseum. Today their descendants are gaga over the likes of Lady Gaga, and treat abortion as if it were some sort of coming of age ritual. Continue reading →
Once upon a time there was a country — it had its problems as any nation does, but it did well enough. Its people prided themselves on working hard, and they were comparatively well off: less so than the UK, more so than Spain and Italy.
They'd had the good fortune to have none of their infrastructure destroyed during World War II, and after the war they experienced a boom as an exporter. Things slowed, however, in the late 60s and early 70s. Some said this was because the rest of the world got better at growing their own food and manufacturing their own goods. Others said it was because they allowed too much immigration. Some said it was because the welfare programs they created in the 60s ate away at the motivation to work hard. Others said it was because unions became weak. Whatever the reason, their average income in inflation adjusted terms grew much more slowly than it had, and there was a good deal of discontentment and disagreement as to what to do about it all and who was at fault. Here's a graph of their average family income in inflation-adjusted US Dollars.
Thurston Howell III John Kerry agreed yesterday to pay 500k in sales tax  on  his yacht Isabel, which, as I detailed here, he had previously moored in Rhode Island in a transparent attempt to avoid these taxes.  Of course, I and the flying pig below are both convinced that Kerry would have paid the taxes even without the resulting furor when his tax avoidance scheme surfaced.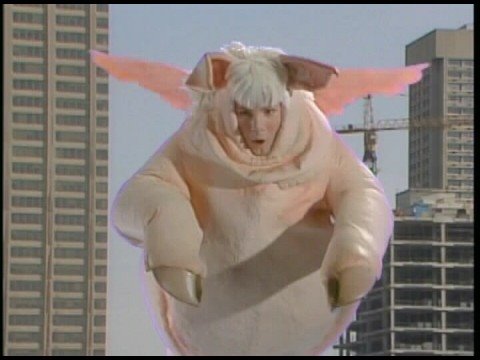 Bell, California is the latest flashpoint in a growing taxpayer revolt.  A blue collar, mostly Hispanic town of 38,000, 10 miles southeast of Los Angeles, local residents were in a state of shock, which rapidly turned to blazing anger, after they learned that the Chief Administrative Officer of Bell, Robert Rizzo, "earned" a salary of $787, 637 per annum with annual 12 percent raises, the police chief Randy Adams "earned" $457,000 a year, while the Assistant City Manager Angela Spaccia had to make do with a paltry $376, 288 each year.  The part time members of the city council each "earned" almost 100k a year. Continue reading →
This will be short and bitter-sweet (yes, 500 words is short for me).
Evidently we at TAC have had the dubious honor of being recognized by the National Catholic Reporter, or one of its contributors at any rate, as "a little kookie." That's alright by me, since I'd rather be greatly kooky [is it kooky or kookie?] than to be even a little boring or unimaginative.
What is smugly dismissed as "kookiness" in this case, however, is the diversity of opinion we have here, as opposed to perhaps the rigid ideological uniformity of some other websites and blogs that I won't name.
I'm not interested in defending or rejecting the positions that were criticized in the NCR, but I would like to defend the ideological diversity we have sought to foster here. We have our Reagan conservatives, our rather moderate conservatives, and a few left-of-centers. And there's our resident Distributiarian (a rather disparaging term someone coined for my distributist-libertarian ideology that I choose to wear as a badge of honor).