Monthly Archives:
July 2010
A new documentary on the life of Archbishop Fulton J. Sheen will be shown in movie theaters as pre-release screenings.  It will also be available in DVD format (TBD).
A brief synopsis of the film is provided by the distributor (with minor editing):
"Archbishop Fulton J. Sheen: Servant of All" is a one-hour documentary that tells the story of Sheen and the tremendous impact he had on individuals, the Catholic community, the American public, and the world. Divided into five main sections, the film uses still images, video footage and interviews with those who knew Sheen to tell the story of this remarkable man, gifted teacher, missionary, priest, and loyal son of the Church.
The estimated cost of Chelsea Clinton's wedding this evening is $1 million* and that is a very low estimate.
Obscene, simply obscene.
Talk about failing in the cardinal virtues of prudence and temperance.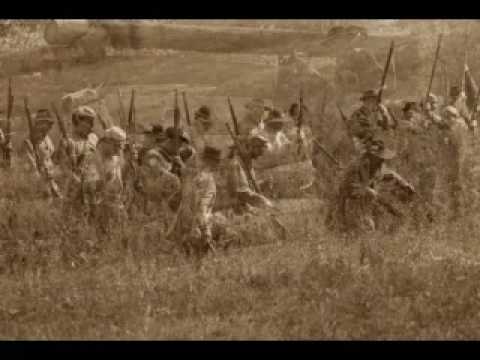 Something for the weekend.  The Night They Drove Old Dixie Down.  Not period music of course, but few songs better evoke the despair of Confederates in the aftermath of defeat.  The above version is the original one sung by The Band.  Here is the version that became the signature song of Joan Baez.
The 1849 essay "Resistance to Civil Government", better known as "On the Duty of Civil Disobedience", by Henry David Thoreau is one of the most influential writings of the 19th century. Written to expound Thoreau's ideas on resistance to a U.S. government that at the time permitted slavery and was waging an unpopular war against Mexico, the essay inspired other famous activists, most notably Mahatma Gandhi and Martin Luther King, to espouse the notion of changing unjust laws and government policies through active but non-violent resistance.
In this media-driven age civil disobedience seems to have taken on yet another meaning. Today it most often refers to instances in which activists for a particular cause engage in public lawbreaking (usually trespassing or blocking access to public facilities) designed primarily to attract attention and/or provoke authorities into arresting them.
As a result we have actions such as PETA's public displays of nudity and their attacks upon fur wearers; Greenpeace's placement of banners in unauthorized locations; anti-war protesters trespassing upon, vandalizing or defacing military installations or missile sites; abortion clinic blockades; gay activists disrupting Catholic Masses; and pro-life activist Randall Terry's entering the office of House Speaker Nancy Pelosi last fall and tearing up a copy of the 2,000-page healthcare bill, all being characterized as "civil disobedience" in the tradition of Thoreau, Gandhi, and King.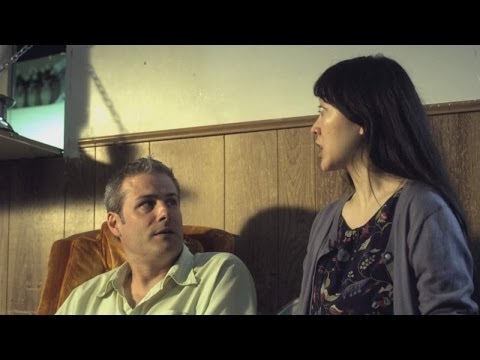 No, this isn't a McClarey home video.  My wife actually is the one who plays Civilization currently each day, while I would never go into raptures over Otto von Bismarck in a game.  How juvenile.  Now Abraham Lincoln on the other hand…
No, with the coming in September of Civilization V,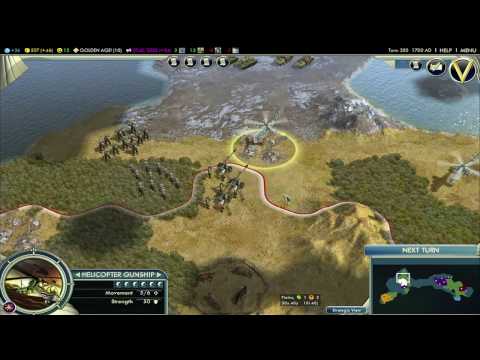 Continue reading →
This article originally appeared on The New Theological Movement written by Reginaldus on July 29, 2010 Anno Domini.  Re-posted with permission.
18th Sunday in Ordinary Time, Luke 12:13-21
The rich man of this Sunday's Gospel is blessed with a bountiful harvest. Rather than thanking God for this gift, he hoards the grain in his barns – his heart is possessed by his possessions. At the moment of death, the Lord calls him a fool, for he was not rich in what matters to God.
The Fathers of the Church, and St. Thomas Aquinas following them, see in this parable a strong teaching of social justice. Their teachings have in turn been integrated into the Social Doctrine of the Church. Here we will consider St. Thomas' exposition of the doctrine as well as several important quotations from the Church Fathers.?
The common destination of all goods and right to private property
We must first affirm that man has a right to own private property. All men have a natural right to make use of material goods. According to positive human law, men also have a right to private property – this is necessary for the good order of society and the proper care of the goods themselves, it also serves as a means of restraining greed and inciting toward generosity (a man can give alms only if he has some property of his own).
However, it is equally clear in the Church's Tradition, as expressed by the Fathers of the Church and magisterial teachings, that the right to private property is subordinate to the universal destination of all goods. That is, the right to private property cannot be extended to the point of depriving others of the basic material necessities of life. Every man has the right to the material necessities of life – when he is deprived of these, while another has excess wealth, a grave injustice has occurred.
I quit being a Christian. I'm out. In the name of Christ, I refuse to be anti-gay. I refuse to be anti-feminist. I refuse to be anti-artificial birth control. I refuse to be anti-Democrat. I refuse to be anti-secular humanism. I refuse to be anti-science. I refuse to be anti-life. In the name of …Christ, I quit Christianity and being Christian. Amen.
And with that announcement, Anne Rice publicly renounced her identity as a Christian on Facebook.
I'm compelled to wonder, however — who is the more preferable and honest of the two?
The "Anne Rice"'s of the world — who recognize their open disagreement with traditional [Catholic / Orthodox] Christianity, and agree that they can no longer identify themselves as such because the moral positions they hold are fundamentally incompatible?
The "Nancy Pelosi"'s of the world, who publicly repudiate various traditional moral positions of [Catholic / Orthodox] Christianity, yet simultaneously proclaim themselves "practicing Catholics" (up and including the reception of the Eucharist), and yet relegate their disagreements as "differences of opinion"?
Dr. Kenneth Howell, the adjunct professor at the University of Illinois who was fired for teaching Catholic doctrine regarding homosexuality in a class on Catholicism has been reinstated by the University.  Here is the press release from the Alliance Defense Fund that represented Dr. Howell:
CHAMPAIGN, Ill. — The University of Illinois at Champaign-Urbana confirmed to Alliance Defense Fund attorneys Thursday that it will once again allow popular professor Dr. Kenneth Howell to teach on Catholicism after recently firing him for explaining the Roman Catholic Church's position on human sexual behavior to members of his class.
ADF attorneys representing Howell sent a letter to university officials on July 12 explaining that the university's actions violated his rights protected by the First Amendment and asked that he be reinstated.
"A university cannot censor professors' speech–including classroom speech related to the topic of the class–merely because certain ideas 'offend' an anonymous student. We greatly appreciate the university's move to put Professor Howell back in the classroom, but we will be watching carefully to make sure that his academic freedom is protected throughout the university's ongoing process," said ADF Senior Counsel David French.
A letter from the University of Illinois Office of University Counsel admits no wrongdoing on the part of the university but states, "The School of Literatures, Cultures and Linguistics will be contacting Dr. Howell to offer him the opportunity to teach Religion 127, Introduction to Catholicism, on a visiting instructional appointment at the University of Illinois, for the fall 2010 semester. Dr. Howell will be appointed and paid by the University for this adjunct teaching assignment."
The letter then adds that a university committee will continue its investigation of Howell's situation.
Howell, who had been teaching at the university since 2001, was relieved of his teaching duties based in part on an anonymous complaint sent via e-mail to university officials. The e-mail was sent by the friend of an anonymous student who claimed to be "offended" by a May 4 e-mail Howell sent to students elaborating on a class discussion concerning Catholic beliefs about sexual behavior.
The May 4 e-mail from Howell addressed a May 3 lecture in which he explained how the Roman Catholic Church distinguishes between same-sex attraction and homosexual conduct. He accurately stated the church's teaching that homosexual conduct is morally wrong, framing the issue in the context of natural moral law.
UPDATE at the BOTTOM
The famous director of the movies The Mission and The Killing Fields, Roland Joffe, has just released a trailer teaser to his new film he is producing that encapsulates the early life of Saint Josemaria Escriva.
The film is about a news reporter investigating the life of his father where he discovers that his father was a lifelong friend of Saint Josemaria Escriva.