Monthly Archives:
June 2010
A new film, Under the Roman Sky, starring James Cromwell as Pius XII, details the heroic efforts of Pius XII to save the Jews of Rome from the Nazis, after Rome came under Nazi occupation subsequent to the fall of Mussolini following the Allied invasion of southern Italy in 1943.
Rabbi David G. Dalin, in his review of a Moral Reckoning, a tome by Daniel Goldhagen which sought to blame Catholicism for the Holocaust, details the efforts of the Pope to save the Jews of Rome:
Goldhagen's centerpiece is the outrageous allegation that Pius XII "did not lift a finger to forfend the deportations of the Jews of Rome" or of other parts of Italy "by instructing his priests and nuns to give the hunted Jewish men, women and children sanctuary."  Much of this is lifted straight from anti-Pius books like Susan Zuccotti's Under His Very Windows–and thus Goldhagen repeats the errors of those books and adds extras, all his own, in his determined attempt to extend their thesis into over-the-top railings against the sheer existence of Catholicism.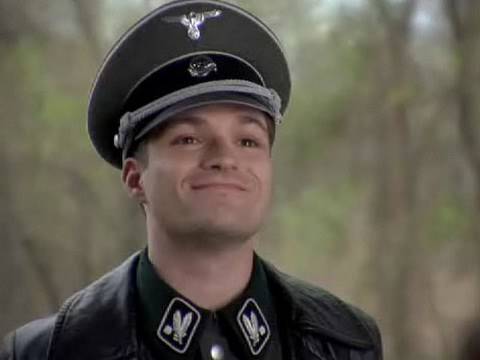 Hattip to commenter RL.  Content advisory as to one incident of Nazi like nihilistic violence at the end.   (Go here to view the video, as the embedding has been disabled since I drafted the post.)
Some people think it is in bad taste to use Nazis in a humorous fashion.  I respectfully disagree.  Laughing at the Nazis is one of the best ways to remember them on the ash heap of history.  Too often they are given almost demonic status as avatars of evil which is precisely the wrong way to remember them.  I agree with the late Werner Klemperer, a Jewish refugee from Nazi Germany who served in the US Army during WW2.  Decades after the war he would play the bumbling Colonel Klink on the television show Hogan's Heroes.  Klemperer said that he would go to his grave happy knowing that he had helped make the Nazis look ridiculous.
Of course Hitler is not amused which is rather the point.  Content advisory:  Hitler uses extremely rough language, but what else can we expect of Hitler?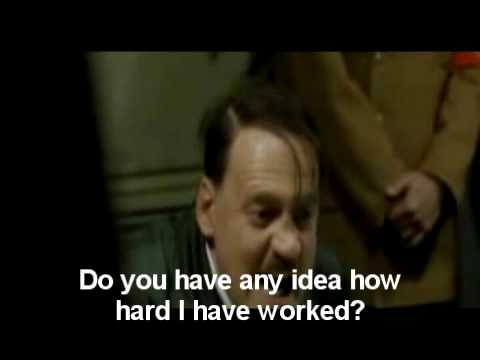 Hitler and his followers dreamed of a thousand year reich.  They believed that they were reshaping the future of all of mankind.  Ending up as the butt of humor is the worst fate that any true believing Nazi could have envisioned for his movement.
This is a request for assistance from our readers to suggest a good parish inside the Diocese of Las Vegas for my family.
What I am asking in particular is a parish that has an orthodox priest that celebrates the Mass reverently.  That is not asking much.  Preferably a holy and charitable priest.
To be more specific, though this isn't necessary, it would be nice if the architecture of the church did not resemble a Brady Bunch-1970s style of a building.  Again, preferably, a church with pre-Vatican II type of architecture.
What do I mean by reverently?
In this spring's debate over the healthcare bill, one of the disagreements that raised eyebrows most in Catholic circles was that between the US bishops conference and the Catholic Healthcare Association and other similar groups. The bishops claimed that the healthcare bill would lead to federal funding of abortions, while CHA et al. concluded that it would not.
In my opinion and that of numerous observers (including most of my fellow contributors here at TAC), the bishops were correct and CHA was horribly, terribly wrong.
There is another question, though… was CHA disobedient? That is, were they obliged as Catholics to accept the conclusions of the bishops conference? Was the activity of the bishops conference an act of their teaching charism which American Catholics were obliged to give their assent to?
Tomorrow this Sunday, June 20th at 1:00pm, Houston's Annunciation Church (1618 Texas Street, Houston, TX 77003) will be hosting the Priestly Fraternity of Saint Peter as they celebrate a Solemn High Mass according to the Extraordinary Form of the Roman Rite.
Recently ordained Father John Rickert will be celebrating.  Deacon Michael Malain will be in attendance.
For those not familiar with the parking situation at Houston's Annunciation Church, parking will be available in the parish parking lot on Jackson Street, the street behind the church.  The Houston Astros will be playing Sunday afternoon in Minute Maid Park which stands right next o Annunciation Church, but attendees at that game are not to use any of the parish parking spaces.
This is something that will be an beautiful experience for all those interested in liturgy, music, history and the worship of the risen Lord.
Please try and attend this Mass.  Perhaps many of you have not had such an experience.   To witness and to participate in this Mass will be one of the great spiritual experiences of your life.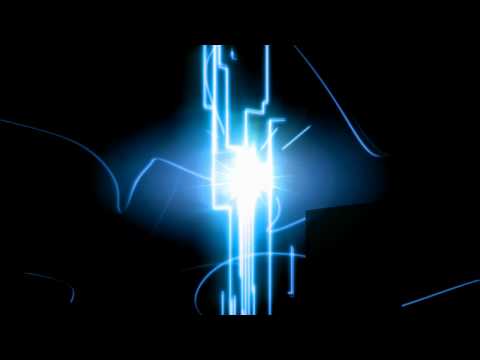 Yesterday, June 18, marked the 70th anniversary of Winston Churchill's "Finest Hour" speech to Parliament,  as he alerted Great Britain to the coming Battle of Britain.  Churchill did not sugar coat the situation for his listeners.  Britain faced a formidable enemy and the odds were against them.  However, rather than a call for negotiations or surrender, Churchill called for defiance and victory.  He starkly reminded his listeners that a victory for Nazi Germany would mark the end of Christian civilization.  Churchill was not speaking in hyperbolic terms.  He was a careful student of history, as well as writing and making it, and other than politics, history was his ruling intellectual passion throughout his long life.  He realized that the menace of Nazi Germany was sui generis and could not be lulled by appeasement or a meaningless negotiated peace that Hitler would violate with impunity, but that rather the Nazis must be resisted implacably with all the force that the Brits could muster.  Everyone who cherishes freedom is in the debt of Churchill for the words that he spoke on June 18 and his leadership at a time when the fate of the world truly hang in the balance.  This was the finest hour indeed for him and the nation he led, and no leader can have a finer accolade. Continue reading →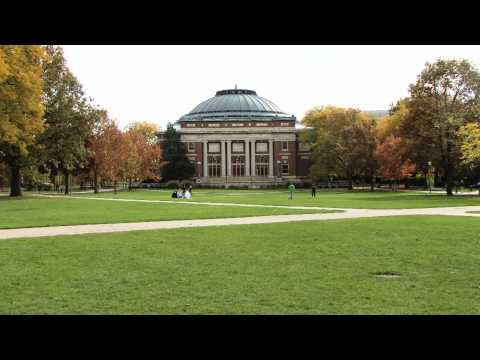 Something for the weekend.   The State Song of Illinois with scenes from my alma mater, the University of Illinois at Champaign-Urbana.  My wife and I took our son down for his freshman orientation this week, some 35 years after I went through it. 
Another rendition sung on the steps of the Old State Capitol in Springfield.
Illinois is a wonderful state that has been long cursed with one of the most corrupt state governments in the nation.  Past time for the voters of the Land of Lincoln to correct this disgrace. Continue reading →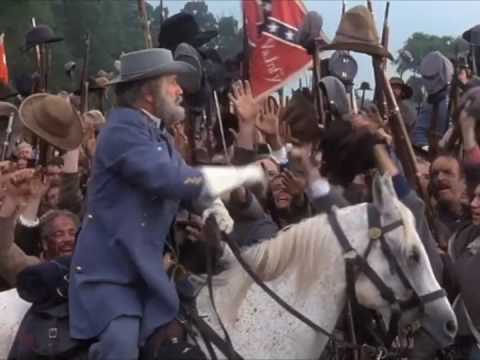 Paul Zummo, the Cranky Conservative, and I run a blog on American History:  Almost Chosen People.  Yesterday Paul raised the question:  Is Robert E. Lee Overrated?
Yeah, the post title is somewhat deliberately provocative, but it's also meant to be a serious question that I hope will spark some discussion.  I was going to ask it in the comments to Donald's post below, but thought it might be useful fodder for debate in its own right.