Monthly Archives:
June 2010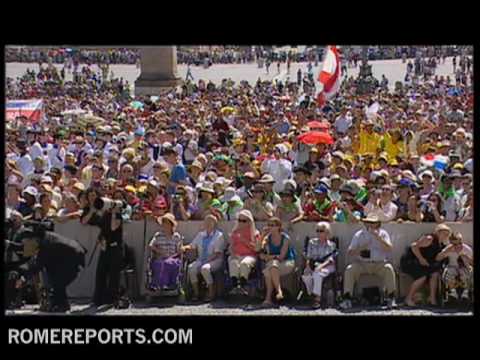 Spiritual Direction is where you have a spiritual director, whether a priest or layperson, offer advice, guidance, and feedback in your spiritual health.
This usually involves going over what ails you, whether spiritual or even non-spiritual at times.  Then your director offers his or her direction in what aspect of your spiritual life may be deficient and offers a remedy to that deficiency.
This has been my experience so don't take me as an expert, but as a witness in having spiritual direction.
Saint Theresa of Avila had outstanding spiritual directors which I long for and are a rarity to find.  She had spiritual direction from well educated and newly formed Jesuits who attacked the problem at it's core.
Every four years the sporting world, especially Europe, Africa and Latin America is held in rapt attention by soccer's World Cup. It can tell us many things about the state of the world, from politics to culture and even religion, and that's even before we get to the sporting angle. Now for purposes of full disclosure, my favorite sports are college football and college basketball, though having a mother who grew up in Germany has helped me gain some soccer knowledge. Many a book or intellectual statesman from Henry Kissinger on down the line have mused about soccer's effect on the world, which seems to change each and every World Cup to reflect the sign of the times.
Unlike a relativistic world where social engineering has taken hold, it appears that sports are the world's last venue where sheer work ethic and determination hold sway. Perhaps this is why sports are so popular in the world, especially Europe' s social democracies. One should keep in mind that as high as the Super Bowl ratings are for US television, World Cup TV ratings for nations in the championship game are even higher. Let's look at this World Cup to see what it can tell us about the state of the world.
Some of the political developments from the last World Cup were the rise of the African nations in the soccer world, perhaps reflecting the rise of the continent itself on political and religious grounds. Keep in mind tiny Ghana won the 20 and under World Championship last year defeating Brazil, quite an accomplishment. Also of note in the last World Cup was Germany's rising national spirit as seen in public displays of flag waving, which had been a post World War II no-no for Deutschland.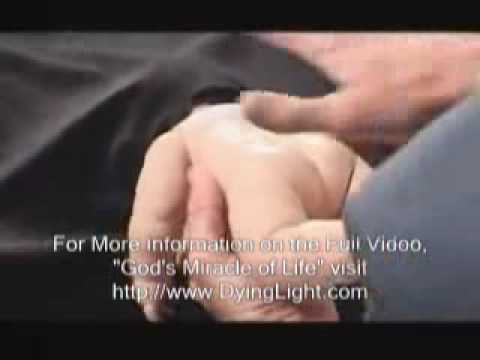 The late Daniel Patrick Moynihan, Democrat Senator from New York, was a pro-abort, but he voted to ban partial birth abortion, which he correctly described as "barely disguised infanticide".  Many pro-aborts draw the line at this gruesome killing of an infant.  Not so Supreme Court nominee Elena Kagan apparently.  Shannen W. Coffin has written a fascinating article at National Review Online.  Coffin was the deputy attorney general in the Bush administration who defended the partial birth abortion ban law.  In this article he details how Kagan falsified evidence in an attempt to defeat a partial birth abortion ban in Congress during the Clinton administration:
When President Obama promised in his inaugural address to "restore science to its rightful place," he never explained what that rightful place would be. Documents recently released in connection with the Supreme Court nomination of Solicitor General Elena Kagan suggest an answer: wherever it can best be used to skew political debate and judicial outcomes.
The documents involved date from the Clinton White House. They show Miss Kagan's willingness to manipulate medical science to fit the Democratic party's political agenda on the hot-button issue of abortion. As such, they reflect poorly on both the author and the president who nominated her to the Supreme Court.
There is no better example of this distortion of science than the language the United States Supreme Court cited in striking down Nebraska's ban on partial-birth abortion in 2000. This language purported to come from a "select panel" of the American College of Obstetricians and Gynecologists (ACOG), a supposedly nonpartisan physicians' group. ACOG declared that the partial-birth-abortion procedure "may be the best or most appropriate procedure in a particular circumstance to save the life or preserve the health of a woman." The Court relied on the ACOG statement as a key example of medical opinion supporting the abortion method.
Years later, when President Bush signed a federal partial-birth-abortion ban (something President Clinton had vetoed), the ACOG official policy statement was front and center in the attack on the legislation. U.S. District Court Judge Richard Kopf, one of the three federal judges that issued orders enjoining the federal ban (later overturned by the Supreme Court), devoted more than 15 pages of his lengthy opinion to ACOG's policy statement and the integrity of the process that led to it.
Like the Supreme Court majority in the prior dispute over the Nebraska ban, Judge Kopf asserted that the ACOG policy statement was entitled to judicial deference because it was the result of an inscrutable collaborative process among expert medical professionals. "Before and during the task force meeting," he concluded, "neither ACOG nor the task force members conversed with other individuals or organizations, including congressmen and doctors who provided congressional testimony, concerning the topics addressed" in the ACOG statement.
In other words, what medical science has pronounced, let no court dare question. The problem is that the critical language of the ACOG statement was not drafted by scientists and doctors. Rather, it was inserted into ACOG's policy statement at the suggestion of then–Clinton White House policy adviser Elena Kagan. Continue reading →
Last year I listed here my top ten picks for movies about the America Revolution for the Fourth.  This year here is my list of patriotic movies for the Fourth.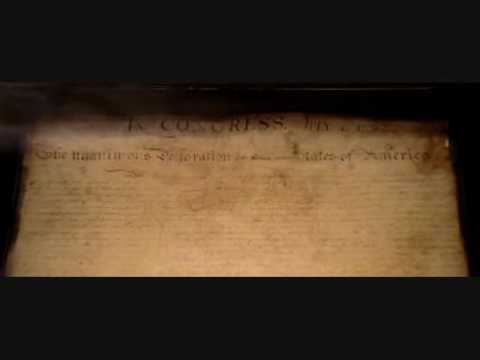 10. National Treasure (2004)-Sure it's cursed with a ridiculous plot involving the masons and a treasure, it is still a lot of fun and calls us back to the foundation document, the Declaration of Independence, that is the cornerstone of our Republic.
9. Hamburger Hill (1987)-Content advisory: very, very strong language in the video clip which may be viewed here.  All the Vietnam veterans I've mentioned it to have nothing but praise for this film which depicts the assault on Hill 937 by elements of the 101rst Division, May 10-20, 1969.  It is a fitting tribute to the valor of the American troops who served their country in an unpopular war a great deal better than their country served them.
8.    Yankee Doodle Dandy (1942)-James Cagney in perhaps the greatest film bio of them all, a salute to George M. Cohan, the legendary composer, playwright and patriot.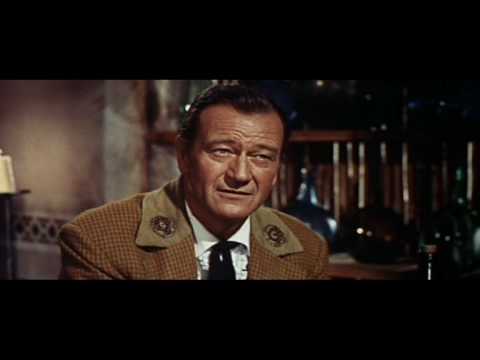 7.    The Alamo (1960)-"The Republic" scene from The Alamo, a film which was basically John Wayne's love note to America.
6.    Gettysburg (1993)-The movie that I think comes the closest to conveying to us the passions of the Civil War.  You really can't understand America unless you understand the Civil War.  As Shelby Foote, one of the greatest historians of the war, said:  "Any understanding of this nation has to be based, and I mean really based, on an understanding of the Civil War. I believe that firmly. It defined us. The Revolution did what it did. Our involvement in European wars, beginning with the First World War, did what it did. But the Civil War defined us as what we are and it opened us to being what we became, good and bad things. And it is very necessary, if you are going to understand the American character in the twentieth century, to learn about this enormous catastrophe of the mid-nineteenth century. It was the crossroads of our being, and it was a hell of a crossroads."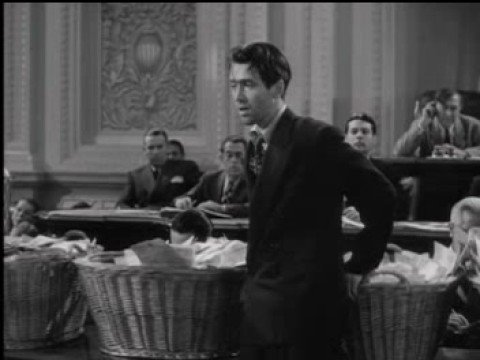 5.    Mr. Smith Goes to Washington (1939)-This movie came out at a time when fascism and communism seemed to be the wave of the future.  In the face of that dark reality, Mr. Smith is a brilliant paean to American democracy, and the idealism and devotion to the principles of the Founding Fathers that constantly battles against political corruption.
4.    Glory (1989)-The tale of the 54th Massachusetts in the Civil War, and a long overdue salute to the black troops who fought for the Union.  A superb film in every regard, and a model of  how history should be recreated on film.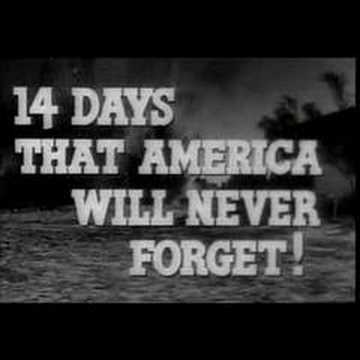 3.    Wake Island (1942)-At the beginning of World War II the 1rst Marine Defense Battalion on Wake Island, gallantly supported by civilian workers, made an unforgettable stand against the Japanese.  This is the story of the American Thermopylae.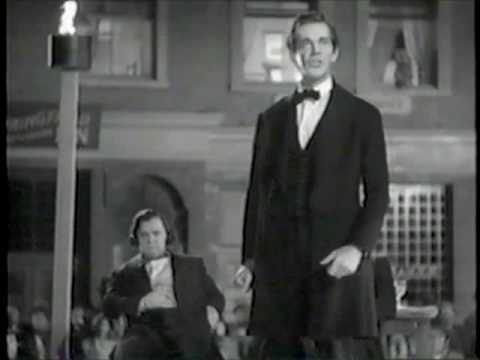 2.  Abe Lincoln in Illinois (1940)-Raymond Massey gives the performance of a life time as the greatest President this nation has ever had, save, perhaps, for George Washington.
1. 1776  (1972)-Singing and dancing Founding Fathers!  What's not to love?  The film does a good job of depicting what a leap of faith the Declaration of Independence was.  For all the Founding Fathers knew, they could have all ended up dangling from British nooses, and cursed by their posterity.  They banished their fears and went boldly forward with their revolution, the most successful revolution in history, and which is still underway.
She continues to invited on MSNBC and network morning shows spouting out words of wisdom when asked her opinions on important topics of the day.
But why is she constantly being invited back when she's not even a political pundit nor works in politics for that matter?
No problem, she now offers us what she knows about Christianity.
We are all better for it.
In fact, I feel that after being exposed to this intellectual superior, I've regressed enough to begin enjoying her comedy bits!
(Biretta tip:  Andrew Breitbart)
[Continued from Part 1 and Part 2]
Enter Artificial Birth Control
In Part 2, I discussed the sense in which marriage customs and sexual morality can be seen as an adaptive response to controlling childbearing. I'd like now to turn to the question of artificial birth control.
In my first job out of college, a small chemical distribution company, I sat next to the customer service group, and thus found myself overhearing a lot of middle-aged "girl talk". One anecdote I particularly remember was recounted by a woman who'd married in the late sixties. She told about how when she and her husband were still engaged, she'd gone with her mother to a wedding, and her mother had taken occasion to whisper to her that it was generally known that the bride had "had to get married."
"I'm just so glad you're a good girl and you'll never need to get married quickly like that, my mother told me," she said. "Of course, what she didn't know is that I'd been on the pill for the last three years."
I think this does a good job of underlining a massive shift in social structure and morality which the advent of plentiful and efficient birth control allowed. Continue reading →
SCOTUS nominee Elena Kagan has argued before the Supreme Court that it's fine if the Law bans books.
Her rationale?
Because the government won't really enforce it.
I'm no legal scholar but this sounds like a 3rd grade argument.
Aren't our nominees suppose to have better reasoning skills and a solid grasp of the U.S. Constitution?  As well as a fundamental understanding  of such concepts like Freedom of Speech?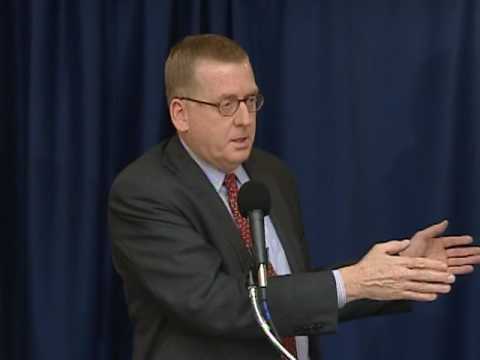 Back in 1979 I was one of the founding members of the Christian Legal Society at the University of Illinois.  Yesterday, the Supreme Court ruled 5-4 that the Hastings College of Law at the University of California was within its rights to deny recognition to the Christian Legal Society because the group requires that members agree, among other principles, that sexual activity outside of marriage between a man and a woman is sinful, and that members must be Christians.  Hastings contended that these principles violated the open membership policy of the university, in that it would discriminate against prospective members on the grounds of religion and sexual orientation.  Go here to read the decision.
Justice Alito, joined by Chief Justice Roberts, Scalia and Thomas, wrote a thought provoking dissent.
The proudest boast of our free speech jurisprudence is that we protect the freedom to express "the thought that we hate." United States v. Schwimmer, 279 U. S. 644, 654–655 (1929) (Holmes, J., dissenting). Today's decision rests on a very different principle: no freedom for expression that offends prevailing standards of political correctness in our country's institutions of higher learning.