Monthly Archives:
May 2010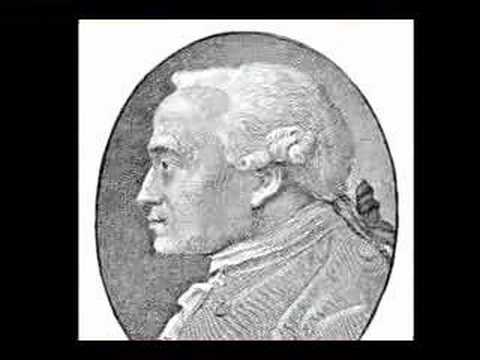 As can be seen by the above anti-Kant attack ad put out by the Friedrich Nietzsche campaign, the battle of the philosophers has entered into a whole new arena.  American Catholic contacted the Kant campaign for a response and we received the video below.  I am sure some of readers will be able to translate it for me.

We also received this video unsolicited from the Kierkegaard campaign, although it appears to be recycled from their unsuccessful campaign in 2008:
.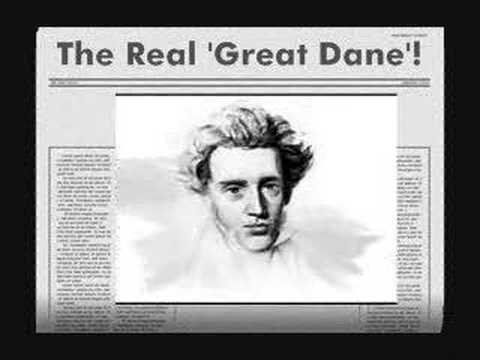 This past week brings news of yet another fracas involving Swedish cartoon artist Lars Vilks (CNN.com):
When Vilks entered a classroom where he was to deliver a lecture to about 250 people — all of whom had passed through a security checkpoint to gain admission — about five people started protesting loudly, Eronen said.
After Uppsala uniformed and non-uniformed police calmed the protesters, the lecture got under way at about 5:15 p.m. (11:15 a.m. ET), Eronen said.
But as Vilks was showing audiovisual material, 15 to 20 audience members became loud and tried to attack Vilks, he said.

As police stepped in, a commotion started and Vilks was taken to a nearby room; police used pepper spray and batons to fend off the protesters, Eronen said. Vilks did not return to the lecture. [Video footage of the event].

Last March, an American woman who called herself "Jihad Jane," Colleen LaRose, was indicted in the United States for allegedly conspiring to support terrorists and kill Vilks.
In a 2007 interview with CNN he had drawn the cartoon of Mohammed with a dog's body in order to take a stand.

"

"I don't think it should not be a problem to insult a religion, because it should be possible to insult all religions in a democratic way, "

says Vilks from his home in rural Sweden.

"If you insult one, then you should insult the other ones."

His crude, sketched caricature shows the head of Prophet Mohammed on the body of a dog. Dogs are considered unclean by conservative Muslims, and any depiction of the prophet is strictly forbidden.

Vilks, who has been a controversial artist for more than three decades in Sweden, says his drawing was a calculated move, and he wanted it to elicit a reaction.

"That's a way of expressing things. If you don't like it, don't look at it. And if you look at it, don't take it too seriously. No harm done, really," he says.

When it's suggested that might prove an arrogant — if not insulting — way to engage Muslims, he is unrelenting, even defiant.

"No one actually loves the truth, but someone has to say it," he says.

Vilks, a self-described atheist, points out he's an equal opportunity offender who in the past sketched a depiction of Jesus as a pedophile.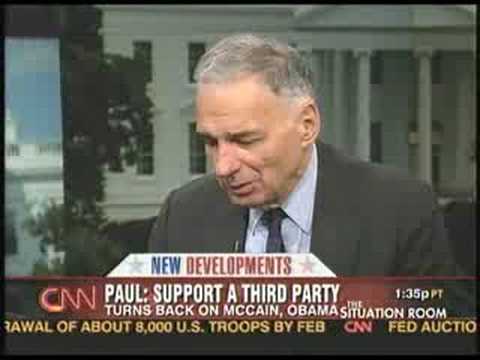 I just watched the documentary "One Percent" with my wife and I have been reading Ron Paul's book – End the Fed. Very interesting points of contact and dissonance between the two viewpoints.
Here at The American Catholic we are always interested in protecting our readers.  Recently a video has been making the rounds of the internet that purports to give tips about Werewolf Prevention: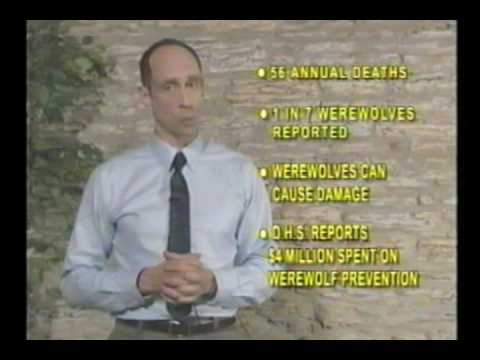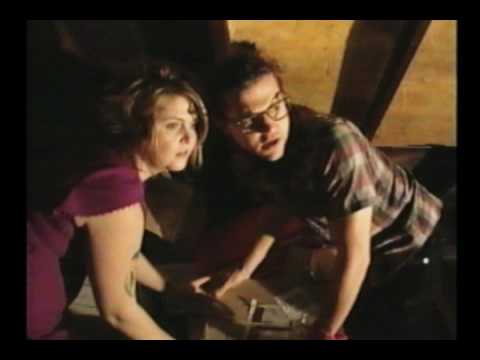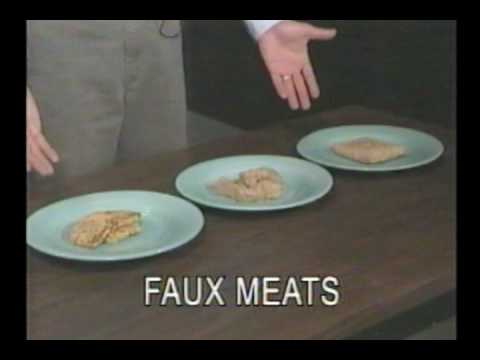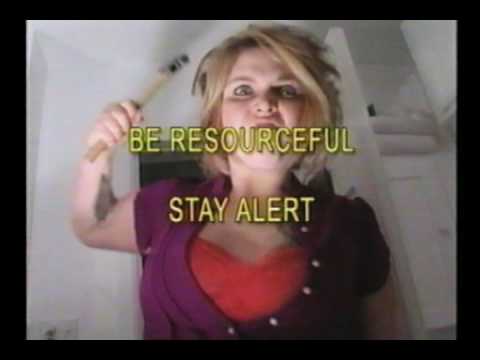 Continue reading →
Since homosexuality in the schools seems to be the hot topic at TAC the last few days, I thought I would bring this to your attention: California's impending "Harvey Milk Day".
"The exercises could consist of anything teachers or school board members deem appropriate, including in-class reading and writing activities about the politician, or watching the film Milk. Assemblies teaching homosexuality and alternate lifestyles, cross-dressing contests, or mock "gay" parades and weddings could also take place."
I have nothing more to say, other than that every Christian family in the state of California should keep the children home from any school in which this perversion takes place.
Whoopi "it isn't rape-rape" Goldberg, Woody "I married my daughter" Allen, Martin "Jesus slept with Mary Magdalene" Scorsese, Monica Bellucci, David Lynch, Michael Mann, and Tilda Swinton are just a portion of the Hollywood crowd that are clamoring for the release of Roman Polanski who is being held in Switzerland waiting extradition to the United States.
Roman Polanski is on the run from the law for his rape of a 13 year girl in 1977 when he was a young 44 years of age.
Yesterday a former Hollywood starlet, Charlotte Lewis known for costarring opposite Eddie Murphy in The Golden Child, came out in a news conference that she was raped when she was 16 years of age in Paris by Roman Polanski when he was 50 years old.
Her reasons for coming out now?
Her disgust at how Hollywood is defending Roman Polanski and minimizing his offenses.
Eric Brown wrote a post about the question of whether children of same-sex-couples should be allowed in Catholic schools the other day, which generated some interesting conversation. One of the problems that lies at the root of this controversy, I think, is the question of how to deal sinful lifestyles when talking to your children.
Obviously, one of the duties of a conscientious Catholic parents is to successfully pass on to their children belief in Catholic moral teaching. We believe, after all, that living according to the Church's moral teachings is key to both the happiness and salvation of our children, and both of these are things we ought to care about a good bit.
This much, at least, is widely agreed upon. Why, however, should that be a reason not to want your children exposed to the children of a same-sex-couple? Isn't that simply a great chance to talk about the Church's teachings about marriage and sexual morality?
Frankly, I (and I think many other Catholic parents) would rather not have to rush that one. Why?
Both thinking back to my own childhood and also about my children (currently ages 8 through 1.5) one of the things that stands out to me very clearly is that children are naturally dualistic. There's a reason why the fairy tale is a genre so enjoyed by children — children like clear heroes and villains. The adult my be interested in why it is that the wicked witch became wicked, and whether she really thought she was wicked, but to a child, the fact that she is wicked is all they need. Heroes do good things, villains to bad things, and children under the age of 10-12 have a great deal of difficulty seeing people in between.
Continue reading →
[New Updates with Father Zuhlsdorf chiming in]
[Breaking Update at the bottom of this post, more "mercy" killings by Sisters of Mercy]
Bishop Thomas Olmstead of the Diocese of Phoenix has confirmed that Sister Margaret McBride of Phoenix' Saint Joseph's Hospital and Medical Center had incurred an automatic excommunication or latae sententiae excommunication.  What this means is as soon as the offense is committed Sister McBride was automatically excommunicated by her own actions[1].
Sister Margaret McBride made the decision to kill a critically ill mother's innocent unborn child because there was a high risk of the mother not surviving the innocent child's birth.  In essence Sister McBride allowed for an abortion.
The decision was made in an ethics committee meeting due to the urgency of the situation.
Something for the weekend.  Tubular Bells which served as the theme song for the film The Exorcist.  I loved the song and hated the movie.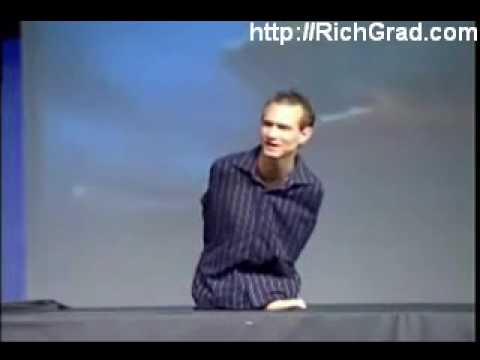 Hattip to commenter restrainedradical.  Nick Vujicic is a living refutation of the pro-abort lie that some lives are not worth living.  The joy and energy with which he embraces life with what most people would view as horrifying disabilities reminds me of the behavior of my son with autism.  Life with a physical or mental disability can be very difficult.  Having seen my son deal with autism has given me some of the worst times in my life.  However, witnessing his courage,  joy and love has also provided me with the best moments in my life.  God gives us life and he gives us courage.  With those two assets it is marvelous to see what we mere mortals can accomplish in the time God allots us.
Hat tip to Ed Morrissey at Hot Air who is on a pro-life role today.  Sarah Palin in her address to the Susan B. Anthony Celebration of Life Breakfast.  Go here to see a video of Palin's speech.  In her speech Palin made it clear that she understands the temptation of abortion.
Speaking at the Susan B. Anthony List Celebration of Life breakfast, Palin said that when she learned during her pregnancy that Trig would be born with Down syndrome, she "had no idea how I was going to handle the situation of raising a special needs child."
She said she was struck by "not knowing if my heart was ready, not knowing if I was patient and nurturing enough."
While she had previously believed that "God will never give me something I cannot handle," she said, she was left thinking, "I don't think I can handle this. This wasn't part of my life's plan."
As a busy mother who already had four kids and who was serving as Alaska governor, she wondered how she would handle raising the child, she said. She wondered if her sister, who has a child with autism, would have been better equipped to raise him.
Palin said the experience helped her understand how a woman would consider "even for a split second" having an abortion, "because I've been there."
Hat tip to Ed Morrissey at Hot Air.  For a second year in a row Gallup finds that more Americans call themselves pro-life than pro-choice.
The conservative shift in Americans' views on abortion that Gallup first recorded a year ago has carried over into 2010. Slightly more Americans call themselves "pro-life" than "pro-choice," 47% vs. 45%, according to a May 3-6 Gallup poll. This is nearly identical to the 47% to 46% division found last July following a more strongly pro-life advantage of 51% to 42% last May.
While the two-percentage-point gap in current abortion views is not significant, it represents the third consecutive time Gallup has found more Americans taking the pro-life than pro-choice position on this measure since May 2009, suggesting a real change in public opinion. By contrast, in nearly all readings on this question since 1995, and each survey from 2003 to 2008, more Americans called themselves pro-choice than pro-life.
According to two-year averages of these results since 2001, Republicans have become more likely to call themselves pro-life since polling conducted in 2003/2004, as have Republican-leaning independents since 2005/2006. Independents who lean to neither party also became more likely to call themselves "pro-life" between 2003/2004 and 2005/2006, but have since held steady.
Democrats' self-identification with the pro-life position has moved in the other direction, declining from 37% in 2003/2004 to 31% in 2009/2010. Among independents who lean Democratic, there has been no movement in either direction.