Monthly Archives:
May 2010
Last year I posted a column title, Weapons of Mass Destruction.  In it I lampooned many of the abuses that arose out of the Second Vatican Council.
I revisit that post only to shed some light on how the abuses came about referencing Church documents, councils, and prelates.
Holy Communion in the Hand is allowed only as an indult, ie, a concession.  In May 29, 1969 the Congregation for Divine Worship issued a document allowing for, but not to displace the traditional practice of receiving Holy Communion on the tongue.
The correct reception of Holy Communion has always been and still is on the tongue.
Unfortunately this has become the norm which has resulted in the desacrelization of the Eucharist.
Ad Populum, or facing the congregation during Mass was recently allowed in Pope Paul VI's Missale Romanum in 1969 (fully released in 1970).  Meaning it was not mandatory to face the congregation in all parts of the Mass, but only in certain instances.
Altar Girls, were allowed to serve in Mass by the Congregation for Divine Worship in a letter by Cardinal Ortas on March 15, 1994.
Basically there was a "reinterpretation" of Canon 230 that allowed a loophole for female altar servers.
So each national conference can decide to allow this, which the U.S. Conference of Catholic Bishops agreed to.  Meaning that each diocese can decide for itself whether or not to allow female altar servers.
It is important to note that the Bishop is in line with apostolic succession and has the final say for liturgical practices in the diocese concerning female altar servers.
Ever since Arizona's controversial law passed, I have been discussing and arguing illegal immigration with just about everyone I know. And yes, I said illegal immigration – we will not be engaging in the left's rhetorical conflation of immigration in a general sense with illegal immigration.
In fact this issue is nowhere near as complicated as the rhetoric surrounding it. I want to cut through the rhetoric. What I have are a series of questions, and I invite anyone and everyone I know to attempt to answer them.
Then I will follow it with my own commentary on the broader problems of illegal immigration and what to do about it.
Comments are closed here, because I don't want to discuss this on two blogs. You are welcome to comment on my blog, respectfully.
Rand and Ron Paul are the true face of the Tea Party. I support them 100% in the months and years to come.
Though I agree that with Rand that we don't need to apologize to the world for our economic system, we do need to continually revise and update it in accordance with the demands of the moral law and human dignity. My hope is that Distributist ideas can continue to gain traction in America, and among the Catholics in the tea party and hopefully beyond.
The boycott that Los Angeles is imposing on Arizona has its first victim, the city of Los Angeles itself.
The state of Arizona is about to strike back at L.A. again to defend itself.
A letter written by one of the commissioners of the Arizona Corporate Commission is telling Los Angeles mayor Antonio Villaraigosa to be ready to accept the consequences of his actions:
If Los Angeles wants to boycott Arizona, it had better get used to reading by candlelight.
Basically Mayor Antonio Villaraigosa's bluff has been called.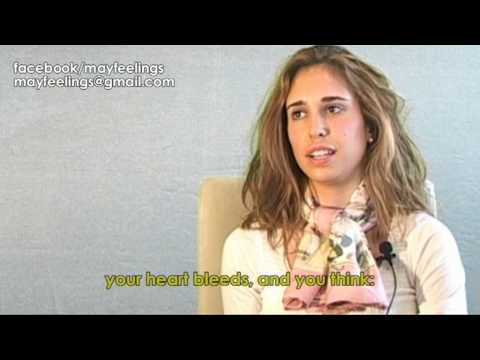 A nice reminder of all the positives in the Catholic priesthood- why we need our priests, and why we can't throw them under the bus when they fail our expectations. (hattip Domenico Bettinelli of BettNet blog).
I had a thought a while back- what if a large percentage of priests went over to the nearest abortion clinic, and just camped out there, praying a silent protest? If Catholics wanted Mass they would have to go to where the priests were; and if the authorities told the priests to move on, and the priests refused, then they would all go to jail, and so the laity would not have Eucharist. Forget about denying Communion to this or that politician- why shouldn't the priests deny all of us Communion- except for those in prison- until we got serious about stopping abortion.  The priest is not ordinarily a zealot, but when a genocide of the unwanted, unborn children gets so little notice by a very distracted society- well it would seem time for Jesus' priests to overturn some spiritual tables outside the temples worshipping the cult of consumer choice for the life or death of  innocent children.
The priest is perfectly suited for such a protest- he isn't a businessman, he doesn't have a wife and children depending on his securing money for the day. Yet, he is needed by every Catholic who knows his/her duty to participate in a weekly Mass- what if the priests said – "hold on a minute- you, the laity, need to fulfill some minimal requirements yourselves- you have a primary responsibility to set the temporal order straight- you can't keep up this killing of our children on America's Main Street- get hold of yourselves, and take care of these women and children- for God's sake as well as your own." The priests and bishops have had their problems- but the laity have a greater scandal to deal with- our lack of seriousness in seeing to it that all children are able to live and thrive- inside the Superpower and in all the world.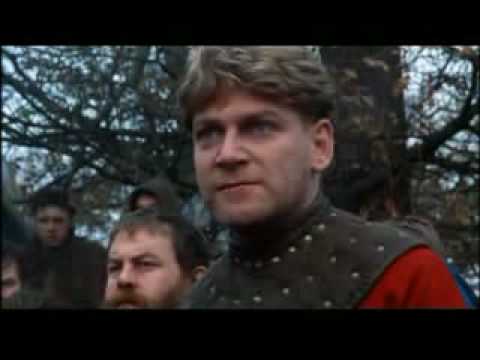 I have never served in combat or been in a warzone for which I thank God.  However, many of my friends are veterans of combat in conflicts stretching from World War II to Iraq.  Such an experience marks them.  They tell me that they have some of their best memories from their time in service, along with some of their worst.  It is a crucible that they have passed through which is hard to completely convey to someone like me who has never gone through it.  Usually they do not speak much of it, although often I have seen a quiet pride when they do speak about it:  a knowledge that they were given a test on their passage through life and made it through, mingled with sadness for their friends who were lost.  They belong to the exclusive club of those called upon to put their lives on the line for the rest of us.  They are entitled to respect for their service, whether they are given that respect by the rest of us or not.
Therefore I take a very dim view of anyone who seeks entry into their ranks under false pretences.  The New York Times has revealed that Richard Blumenthal, Democrat Attorney General of Connecticut and candidate for the Democrat nomination for the US Senate is one such person:
At a ceremony honoring veterans and senior citizens who sent presents to soldiers overseas, Attorney General Richard Blumenthal of Connecticut rose and spoke of an earlier time in his life.
We have learned something important since the days that I served in Vietnam," Mr. Blumenthal said to the group gathered in Norwalk in March 2008. "And you exemplify it. Whatever we think about the war, whatever we call it — Afghanistan or Iraq — we owe our military men and women unconditional support."
There was one problem: Mr. Blumenthal, a Democrat now running for the United States Senate, never served in Vietnam. He obtained at least five military deferments from 1965 to 1970 and took repeated steps that enabled him to avoid going to war, according to records.
George Weigel wrote a timely article in National Review Online titled, Defending Religious Freedom in Full.
In it cites the extremist attacks in expressing our Catholic faith in the public square.
The forms of these attacks are egregious because they that attack us are also tearing apart the moral fabric of this nation.
Case in point is the Washington Post, and in my opinion they represent secular humanism, when it comes to natural law they painted those that hold to natural law as extremists:
This past October, in the heat of a political campaign, the nation's political newspaper of record, the Washington Post, ran an editorial condemning what it termed the "extremist views" of a candidate for attorney general of Virginia who had suggested that the natural moral law was still a useful guide to public policy.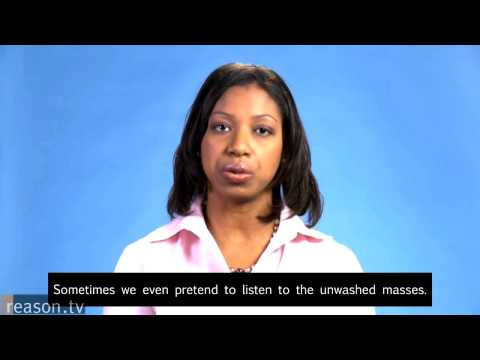 Much of what the federal government is doing under the current administration has a surreal quality to it.  So it is with the EPA  inviting people to submit videos for the following contest.
This video contest provided an opportunity for the public to explain federal rulemaking and motivate others to participate in the rulemaking process. Entrants created a short video, not exceeding 90 seconds in length, explaining why rules are important, why the average American should care about federal regulations, and how people can participate in the rulemaking process.
The E-Rulemaking Program and the U.S. Environmental Protection Agency's Office of Regulatory and Policy Management (EPA) are reviewing entries now and plan to announce decisions in June. Should a winning video be selected, it will be posted on Regulations.gov as well as the EPA Web site. If eligible, the winners will be awarded $2,500, as well. Continue reading →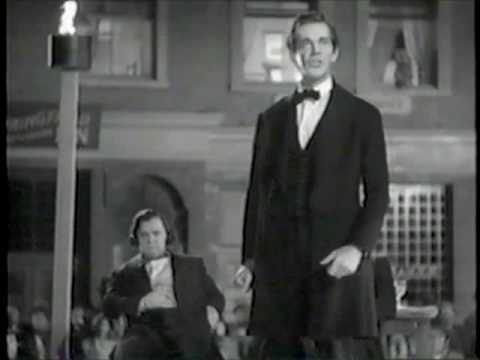 I live in rural Central Illinois in Livingston County. Like most counties in Central Illinois, we have our Lincoln sites, places Lincoln visited while he was riding the circuit as a lawyer. In those more civilized days, courts in most areas only operated part time. On a court day, the judges and attorneys would arrive at a county seat, and the trials on the court's docket would be called and tried. So it was on May 18, 1840 when Lincoln and his fellow attorneys rode into Pontiac, the then tiny county seat of Livingston County, for the first ever session of the Circuit Court in Livingston County.
Lincoln by this time was beginning to be well known in Central Illinois. He was a member of the Illinois House of Representatives, and was one of the leaders of the Whig Party in Central Illinois. He was only 31 and was clearly a young man on his way up in the world.
Lincoln was not the only celebrity attorney present that day in Pontiac. Stephen A. Douglas, Lincoln's great antagonist, was also present. Only 27, Douglas was already famous throughout the State. Douglas was a fervent Democrat and one of the great orators of his day. Already he had been Attorney General of the State, and a member of the Illinois House of Representatives. Later that year he would be appointed Secretary of State, and in 1841 he would be appointed a Justice of the Illinois Supreme Court, the youngest man ever to serve on that tribunal. Douglas was also clearly a young man rising swiftly in the world.
However, on May 18, 1840 Lincoln and Douglas were not concentrating on grand issues or the future. Their attention was riveted on the case of William Popejoy vs. Isaac Wilson, the first case filed in the Circuit Court in Livingston County. Wilson had accused Popejoy of stealing meat from a Sarah McDowell, and Popejoy was suing him for slander. Slander lawsuits were not uncommon in Central Illinois of that period, and Lincoln, as was the case with most attorneys, represented quite a few clients in regard to such cases.
There was no love lost between Popejoy and Wilson. Wilson had previously sued Popejoy for the death of a horse of his that Wilson had allowed him to borrow. The horse had died and Wilson, represented by Stephen A. Douglas, had sued for $300.00 in damages. Lincoln had represented Popejoy. The jury had returned a verdict for Wilson, but assessed damages at $70.25.
In the current lawsuit for slander, Lincoln again represented Popejoy and Douglas again represented Wilson. Lincoln won the case, with the Jury deliberating on a pile of sawlogs on the bank of the Vermilion River which winds through Pontiac. Continue reading →
Solicitor General Elena Kagan, President Obama's nominee to the Supreme Court, is already being painted as a moderate by the media and some political interest groups. This portrayal of Kagan is difficult to dispute comprehensively because of her lack of a public record and accompanying statements that delineate her actual personal views on judicial philosophy, thus, complicating the venture of placing her on an ideological spectrum. 
Despite this hermeneutical difficulty, allegedly confident political portraits have been made with the details that we do know about Elena Kagan. The New York Times on May 11 published a piece—"As Clinton Aide, Kagan Recommended Tactical Support for an Abortion Ban"—by Peter Baker discussing a memorandum authored by Kagan while she was working for the Clinton Administration. Kagan in the memo counseled President Clinton to support an amendment, authored by Senator Tom Daschle (D-SD), to Republican-sponsored legislation to ban partial-birth abortion that would include an exception for the "health" of the pregnant women in a ban—so broad an exception that it could be easily employed as a loophole that would prevent few, if any, partial-birth abortion procedures.
President Clinton and his advisors (in this case, Kagan) anticipated that the Daschle amendment would not secure enough votes to pass, but White House support could provide enough political cover for Democratic lawmakers who could reiterate their alleged support of the partial-birth abortion ban, but justify their vote against it because of the lack of inclusion of the broad "health" exception for the pregnant woman. In the end, the Daschle amendment failed and the Republican-sponsored partial-birth abortion ban, endorsed by the National Right to Life, was successfully sent to President Clinton who consequently vetoed it.  Kagan's advice to the President was successful and held up the passage of a partial-birth abortion ban for six years.
Douglas Johnson, the legislative director of the National Right to Life, before a joint-hearing before the U.S. Senate Judiciary Committee and the Constitution Subcommittee of the U.S. House Judiciary Committee in 1997 said:
"The Clinton-Daschle proposal is a political construct, designed to provide political cover for lawmakers who want to appear to their constituents as if they have voted to restrict partial-birth abortions, while actually voting for a hollow measure that is not likely to prevent a single partial-birth abortion, and which therefore is inoffensive to the pro-abortion lobby."
In other words, a better reading of the facts is not that Kagan is "in the middle" on abortion, but rather she was advising President Clinton of the pragmatic steps (endorsing a pseudo-ban on partial birth abortion) needed to defeat the actual pro-life measure. Kagan may very well be a "legal progressive" as was recently claimed from the White House defending the nominee from the political left suspicious of her liberal credentials. Continue reading →
I was reading Father Peter M.J. Stravinskas' The Catholic Answer Book a few weeks ago and on page 173 I was surprised
to read that all religious are required to wear their religious garb as a symbol of their vow of poverty.
I looked up and found in Canon Law that Father Stravinskas is absolutely and clearly correct on this:
Canon 669 §1 As a sign of their consecration and as a witness to poverty, religious are to wear the habit of their institute, determined in accordance with the institute's own law.

§2 Religious of a clerical institute who do not have a special habit are to wear clerical dress, in accordance with canon 284.
In fact the Holy See, specifically the Sacred Congregation for Religious, routinely reject religious constitutions that do not have this requirement.
In this past Sunday's Florida Today editorial page "letters to the editor", there was an interesting juxtaposition of letters taking radically different sides on the debate in Florida over an Ultrasound requirement for women seeking abortions.  The bill is currently awaiting Gov. Charlie Crist's signature- which is anything but guaranteed. Continue reading →