Monthly Archives:
April 2010
Nicholas D. Kristof wrote another New York Times editorial condemning the Church. It's not worth reading; it's the same stuff about the Vatican is not the Church, but the real Church are the ones helping the needy (i.e. the ones doing what Kristof likes-except for obviously Mother Teresa b/c she didn't like contraception) and the Church needs to expand its ideas on women and contraception in order to avoid the sex abuse crisis. For example
That story comes to mind as the Vatican wrestles with the consequences of a patriarchal premodern mind-set: scandal, cover-up and the clumsiest self-defense since Watergate. That's what happens with old boys' clubs
That's not interesting. We've heard it before. What is interesting is his blog. He himself comments on the article.
One question that I'm still puzzling over is this: how much difference would it make if the Vatican did admit women as deacons, or ordain them? It's certainly true that women can be abusers as well as men. The painful report of the Irish Commission of Inquiry last year made that clear, with accounts of nuns brutally mistreating children and in some cases raping them. Likewise, ordination of women is no guarantee of popular support: mainline Christian denominations have been ordaining women, and still losing ground to more conservative Evangelical denominations.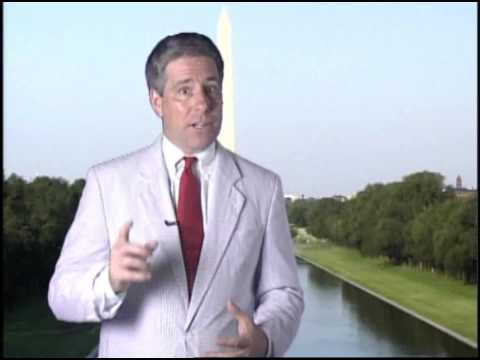 There has been a fair amount of useless discussion among pundits and Obama administration officials about a Value Added Tax, a National Sales Tax, the mainstay of the crumbling welfare states in Europe.  I say this discussion is useless, because Congress would never pass it, as the 85-13 vote in the Senate on an anti-Value Added Tax non-binding resolution indicates.
Today in the Washington Post Robert Samuelson explains why a VAT wouldn't solve our budgetary woes:
The basic budget problem is simple. For decades, the expansion of Social Security, Medicare and Medicaid — programs mostly for the elderly — was financed mainly by shrinking defense spending. In 1970, defense accounted for 42 percent of the federal budget; Social Security, Medicare and Medicaid were 20 percent. By 2008, the shares were reversed: defense, 21 percent; the big retirement programs, 43 percent. But defense stopped falling after Sept. 11, 2001, while aging baby boomers and uncontrolled health costs keep retirement spending rising.
Left alone, government would grow larger. From 1970 to 2009, federal spending averaged 20.7 percent of the economy (gross domestic product). By 2020, it could reach 25.2 percent of GDP and would still be expanding, reckons the Congressional Budget Office's estimate of President Obama's budgets. In 2020, the deficit (assuming a healthy economy with 5 percent unemployment) would be 5.6 percent of GDP. To cover that, taxes would have to rise almost 30 percent.
A VAT could not painlessly fill this void. Applied to all consumption spending — about 70 percent of GDP — the required VAT rate would equal about 8 percent. But the actual increase might be closer to 16 percent because there would be huge pressures to exempt groceries, rent and housing, health care, education and charitable groups. Together, they account for nearly half of $10 trillion of consumer spending. There would also be other upward (and more technical) pressures on the VAT rate.
Does anyone believe that Americans wouldn't notice 16 percent price increases for cars, televisions, airfares, gasoline — and much more — even if phased in? As for a VAT's claimed benefits (simplicity, promotion of investment), these depend mainly on a VAT replacing the present complex income tax that discriminates against investment. That's unlikely because it would require implausibly steep VAT rates. Chances are we'd pay both the income tax and the VAT, making the overall tax system more complicated.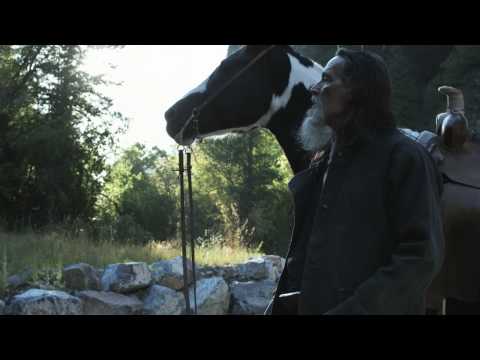 God can use a thunderstorm.  Or Porter Rockwell.
Mormon Proverb
One reason why I have always loved history is that it is so often wilder and more colorful than fiction.  A very colorful part indeed of American history is that which records the events of the Church of Jesus Christ of Latter-Day Saints, better known as the Mormons, and in that history no portion is more colorful than the life of Orrin Porter Rockwell.  Throughout his life legends began to cluster about him and it is not easy to keep fact and fable in his biography separate.
Born on June 28, 1813, in Belchertown, New Hampshire, he was one of the earliest followers of Joseph Smith, being baptized into the church in 1830.  Powerfully built, he served as a bodyguard for Smith.  In 1838 he may have attempted to assassinate the Governor of Missouri, Lilburn Boggs, after Boggs issued an order calling for the expulsion of the Mormons from Misssouri or their extermination.  The order was prompted by the Missouri Mormon War of 1838. 
Rockwell was held in jail for eight months, but no grand jury would indict him due to lack of evidence.  Rockwell defended himself with such statements as "I never shot at anybody, if I shoot they get shot!" and "He's alive, ain't he." in reference to Governor Boggs.  After his release from jail, Rockwell traveled to the house of Joseph Smith in Nauvoo, Illinois, a town built by the Mormons, arriving there on Christmas Day 1843.  A Christmas party was underway and Rockwell looked like a dirty tramp, his hair grown out during his imprisonment and his clothes and his body unwashed.  Smith purportedly made the following prophecy upon seeing Rockwell:  "I prophesy, in the name of the Lord, that you — Orrin Porter Rockwell — so long as ye shall remain loyal and true to thy faith, need fear no enemy. Cut not thy hair and no bullet or blade can harm thee."  Rockwell wore his hair long thereafter until he cut it to make a wig for a woman who lost her hair from typhoid fever.
Rockwell was a Danite, a secret Mormon organization dedicated to carrying out acts of violence on behalf of the Mormon religion.  In 1844 Joseph Smith and his brother Hyrum were indicted for treason against the state of Illinois, the culmination of ever growing tension between Mormons and non-Mormons in Illinois.  On June 27, 1844 a mob stormed the jail in Carthage, Illinois where the Smiths were being held and murdered them.  Rockwell had been away on a mission for the Mormon church at the time, and wept like a child according to witnesses when he learned of the death of Joseph Smith.
In the chaos that ensued after the death of Smith, the Mormons often engaged in battles with mobs of non-Mormons.  On September 16, 1845 Rockwell was hastily deputized by the Sheriff of Hancock County Illinois, Jacob Blackenstos.  Blackenstos was a non-Mormon but was friendly to the Mormons.  He was being chased by an anti-Mormon mob led by Frank Worrell, who had been in charge of the militia unit that failed to protect Joseph Smith when he was murdered.  Rockwell took out his rifle and stopped the mob by shooting to death Worrell.  Worrell thus became the first man killed by Rockwell, a total that would grow to 40-100, no one is certain, by the end of Rockwell's life. Continue reading →
Karen L. Anderson of Online Christian Colleges wrote a timely piece on the many myths, misconceptions, and outlandish lies told about Catholics:
With nearly one quarter of the U.S. population Catholic, they make up a huge part of society and the largest Christian denomination. Yet with so many, how is it they are so misunderstood and characterized by films, television shows, etc.?
Failing to do the proper research explains a great deal of it. With a simple search on the internet, we were able to find many interesting answers to the top 15 misconceptions about Catholics. They are both from official sources, reporters, academics, and more.
1. Priests Are More Likely to be Pedophiles : The most dangerous of all myths concerning Catholics, this can lead to many negative and unfair consequences. Recently in a book entitled Pedophiles and Priests, an extensive study – and the only one of it kind – took a look at the pedophile statistics of over 2,200 priests. It found that only 0.3% of all Catholic clergy are involved in any pedophilia matter, guilty or not. This number is actually very low and according to Counter Pedophilia Investigative Unit, who reports that children are more likely to be victims of pedophile activity at school with nearly 14% of students estimated to be molested by a member of the school staff.
2. Everything in "The Da Vinci Code" is True : Even author Dan Brown himself doesn't agree to this. In this free film from Hulu, Mr. Brown admits to writing his novel as a step in his own spiritual journey. As he confesses to being swayed by his extensive research, the experts behind the research weigh in with facts. Simon Cox is the author of "Cracking the Da Vinci Code" and tells more about his work in this documentary. If you don't have 90 minutes to view it, you can get the real story behind Opus Dei, the villain organization in the novel, from ABC news.
3. Women Are Oppressed in the Catholic Church : Although women are still not eligible to become priests as explained by Pope John Paul II, they were still acknowledged as valued members of the church as far back as 1947. In a Papal Directive from then Pope Pius XII, he expressed his admiration of women "to take part in the battle: you have not sought to do so, but courageously you accept your new duties; not as resigned victims nor merely in a defensive spirit." Also, in 2004 then Pope John Paul II historically appointed two women theologians to the International Theological Commission and named another as the president of the Pontifical Academy of Social Sciences.
As I'm a week and a half from law school exams, I don't have the time to do this justice but there's an important case involving a group I'm involved in at law school that was argued in front of the Supreme Court today. In sum, the school banned the CLS (Christian Legal Society) because it wanted the Christian Legal Society members to be…well, Christians. The school defends itself on the idea that allowing any discrimination is intolerable and would open a slippery slope to racist groups (no, seriously-read the article and the questions of Sotomayor & Stevens. Glad that Obama appointment is doing well for Christians).
So pray for a just result that will protect the rights of Christians to assemble.
Mark Shea has an interesting post at National Catholic Register in which he answers a reader question which goes in part:
One of the priests at our parish spoke about the pedophile scandals and how we should confess our sins (and he said it like that – sounding like it implied we should as a group ask for forgiveness as Catholics for these terrible crimes) and seek forgiveness for allowing this to happen. Even though I think that these are horrible, awful, abominable events, and pray for both those who have been damaged by these sins, and as difficult as it is, those people who committed these sins, don't exactly feel responsible for doing this myself so am having a hard time wrapping my head around repentance for the sins of others. I have sinned in a multitude of other ways but do I need to carry the burden of other people's sins as well? Do I need to ask forgiveness for this myself? Are we supposed to ask forgiveness as Catholics even though we individually didn't have anything to do with it?
Mark's reply is worth reading in its entirety, but I think the key passage is: Continue reading →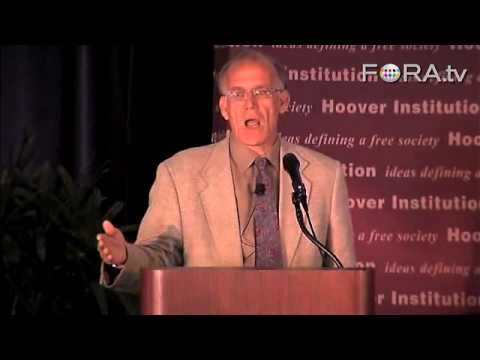 One of my favorite living historians is Victor Davis Hanson.  I have read every book he has written and most of his articles.  Trained as a classicist and historian of antiquity, he has written on a broad range of topics, from the hoplites of ancient Greece, ancient Greek agriculture, a searching examination of the Peloponnesian War, the farming crisis of the 80′s, the history of warfare and culture, the teaching of the classics and the debacle of our non-policy on immigration, and I have been astonished at how skillfully this man writes and with what intelligence, and very dry humor, he cuts to the essence of whatever subject he addresses.  He moonlights as a pundit on current events and in that capacity I have found a recent column of his intriguing on the question of just why the Obama administration is hellbent on compiling such huge annual deficits.  Here is a portion of the column:
We are going to pile up another $3 trillion in national debt in just the first two years of the Obama administration. If the annual deficit should sink below $1.5 trillion, it will be called fiscal sobriety.
Why, when we owe $12 trillion, would the Obama administration set out budgets that will ensure our collective debt climbs to $20 trillion? Why are we borrowing more money, when Medicare, Social Security, the Postal Service, Amtrak, etc. are all insolvent as it is?
What is the logic behind something so clearly unhinged?
I present seven alternative reasons — some overlapping — why the present government is hell-bent on doubling the national debt in eight years. Either one, or all, or some, or none, of the below explain Obama's peculiar frenzied spending.
1) Absolutely moral and necessary?
The country is in need of massive more entitlements for our destitute and near to poor. Government is not big, but indeed too small to meet its moral obligations. Deficits are merely record-keeping. Throwing trillions into the economy will also help us all recover, by getting us moving again and inflating the currency. And we can pay the interest easily over the next 50 years. Just think another World War II era — all the time.
So big spending and borrowing are genuine efforts of true believers to make us safe, secure, and happy.
2) "Gorge the beast"
The spending per se is not so important, as the idea of deficits in general will ensure higher taxes. Nationalized health care, cap and trade, new initiatives in education, more stimulus — all that and more is less important than the fact that huge defects will require huge new taxes, primarily from the upper-classes. I see no reason why the total bite from state income, federal income, payroll, and health care taxes cannot soon in theory climb to 70% of some incomes (e.g., 10% state, 15.3% FICA, 40% federal, 3-5% health care). In other words, "redistributive change" is the primary goal. This aim is premised on the notion that income is a construct, if not unfairly calibrated, then at least capriciously determined — requiring the more intelligent in the technocracy to even out things and ensure an equality of result. After all, why should the leisured hedge-funder make all that more after taxes than the more noble waitress?
So big spending and borrowing mean big deficits, and that means taxing the greedy and giving their ill-gotten gains to the needy.
3) Big Brother?
Or does rampant borrowing for government spending reflect our despair over the inability of millions to know what is best for themselves? For democracy to work, all of us must fully participate. But because of endemic racism, sexism, class bias, and historical prejudices, millions of Americans do not have access to adequate education and enlightenment. Therefore, a particular technocratic class, with requisite skill and singular humanity, has taken it upon themselves to ensure everyone gets a fair shake — if only government at last has the adequate resources to fix things. If it proves problematic for one to register and vote, then there will be a program to make 100% participation possible. If some of us are too heavy and too chair-bound, we can be taught what and how to eat. If some of us do not study, we can adjust academic standards accordingly. In one does something unwise, like buying a plasma TV rather than a catastrophic health care plan, then we still can ensure he is covered. In other words, an all-knowing, all-powerful, all-moral guardian class requires resources to finish the promise of participatory America. After all, why would we allow the concrete contractor to "keep" 70% of his income only to blow it on worthless things like jet skis or a Hummer in his garage or a fountain in his yard — when a far wiser, more ethical someone like Van Jones could far more logically put that now wasted capital to use for the betterment of the far more needy?
One of the more oft-heard responses to the recent outbreak of coverage on the abuse scandals in the Church is the following: 'when is the Church going to respond to this and protect children?' This question is entirely sensible. We have heard about these scandals in the past, and yet fresh stories of abuse are appearing on a weekly basis. Moreover, the responses of many in the Vatican, as in several other incidents in the pontificate of Benedict XVI, has been disheartening. At the same time, I think it is important to point out for those concerned about the abuse of children (as opposed to the competency of the Vatican press office), that the crisis phase of the abuse scandal has been over for the better part of twenty years in the U.S. (and notice the recent reporting has focused on incidents at least that old). The following graph summarizes the annual reports of abuse by priests in the United States over the last fifty-five years (for those who are curious about post-2004, there were six reported incidents in 2009):
Source: the John Jay Report, h/t Ross Douthat.
Like many intellectual men in Revolutionary America and Western Europe, Alexander Hamilton bought into the Deist ideas of a Creator, but certainly not a Creator who needed a Son to rise from the dead or perform miracles, and certainly not the continuous miracle of the Eucharist. Most leaders of the American Revolution were baptized Anglicans who later in life rarely attended Sunday services, the exception being George Washington.  The first President was the rare exception of a Founding Father who often attended Anglican-Episcopal Services, though he occasionally did leave before Holy Communion, which many intellectuals in the colonies (and most of England) decried as "popery."
Hamilton was a unique man, who unlike many of the Revolution was not born in the colonies, but in the Caribbean and was born into poverty at that. He was practically an orphan as his father left his mother and she subsequently died from an epidemic. At a young age Hamilton showed so much promise that the residents of Christiansted, St Croix (now the American Virgin Islands) took up a collection to send him to school in New England. As a child, Hamilton excelled at informal learning picking up on what he could from passersby and those who took the time to help him. In August of 1772,  a great hurricane hit the Caribbean. Hamilton wrote about it in such vivid detail that it wound up being published in New York.
It was at this point that the residents of Christiansted answered the local Anglican pastor's request and enough money was raised to send Hamilton to school in the colonies. While in school, Hamilton would excel and wound up in the Revolutionary Army as a young officer. By the time of Yorktown, General Washington thought enough of the 24 year old to have him lead a charge on one of the redoubts of Yorktown. It was here that the "Young Americans" and their French counterparts on land and sea, overwhelmed the British and the world turned upside down.
The final installment in my series on the Seven Notes, I would call them tests, which Venerable John Henry Cardinal Newman developed for determining whether some aspect of Church teaching is a development of doctrine or a corruption of doctrine.  We began with Note Six-Conservative Action Upon Its Past, and I would highly recommend that any one who has not read the first post in the series read it here before reading this post.  We then proceeded with an examination of the First Note-Preservation of Type here,  the Second Note-Continuity of Principles here , the Third Note-Power of Assimilation here , the Fourth Note-Logical Sequence here and the Fifth Note-Anticipation of Its Future here.  This post will deal with the Seventh and final note-Chronic Vigor.
Newman notes that a sign of a corruption of an idea is that it is relatively brief:
While ideas live in men's minds, they are ever enlarging into fuller development: they will not be stationary in their corruption any more than before it; and dissolution is that further state to which corruption tends. Corruption cannot, therefore, be of long standing; and thus duration is another test of a faithful development.
Newman contends that heresies, the classic corruption of an idea, are always short:
The course of heresies is always short; it is an intermediate state between life and death, or what is like death; or, if it does not result in death, it is resolved into some new, perhaps opposite, course of error, which lays no claim to be connected with it. And in this way indeed, but in this way only, an heretical principle will continue in life many years, first running one way, then another.
Corruption of an idea is therefore distinguished from the development of an idea by its transitory character.
Newman on the Seventh Note: Continue reading →