Monthly Archives:
April 2010
I don't have much patience for "Earth Day" b/c it's a made-up (holi?)day. I tried to avoid wearing green today and decided to take the day to announce that my wife & I are expecting to add to the environmentalists' fear of overpopulation.
But environmentalism matters; we can't be distracted by the sappy appeals to Mother Earth. Care for the environment is an important aspect of the faith as the Holy Father tells us:
51. The way humanity treats the environment influences the way it treats itself, and vice versa. This invites contemporary society to a serious review of its life-style, which, in many parts of the world, is prone to hedonism and consumerism, regardless of their harmful consequences[122]. What is needed is an effective shift in mentality which can lead to the adoption of new life-styles "in which the quest for truth, beauty, goodness and communion with others for the sake of common growth are the factors which determine consumer choices, savings and investments"[123]. Every violation of solidarity and civic friendship harms the environment, just as environmental deterioration in turn upsets relations in society. Nature, especially in our time, is so integrated into the dynamics of society and culture that by now it hardly constitutes an independent variable. Desertification and the decline in productivity in some agricultural areas are also the result of impoverishment and underdevelopment among their inhabitants. When incentives are offered for their economic and cultural development, nature itself is protected. Moreover, how many natural resources are squandered by wars! Peace in and among peoples would also provide greater protection for nature. The hoarding of resources, especially water, can generate serious conflicts among the peoples involved. Peaceful agreement about the use of resources can protect nature and, at the same time, the well-being of the societies concerned.

The Church has a responsibility towards creation and she must assert this responsibility in the public sphere. In so doing, she must defend not only earth, water and air as gifts of creation that belong to everyone. She must above all protect mankind from self-destruction. There is need for what might be called a human ecology, correctly understood. The deterioration of nature is in fact closely connected to the culture that shapes human coexistence: when "human ecology"[124] is respected within society, environmental ecology also benefits. Just as human virtues are interrelated, such that the weakening of one places others at risk, so the ecological system is based on respect for a plan that affects both the health of society and its good relationship with nature.

In order to protect nature, it is not enough to intervene with economic incentives or deterrents; not even an apposite education is sufficient. These are important steps, but the decisive issue is the overall moral tenor of society. If there is a lack of respect for the right to life and to a natural death, if human conception, gestation and birth are made artificial, if human embryos are sacrificed to research, the conscience of society ends up losing the concept of human ecology and, along with it, that of environmental ecology. It is contradictory to insist that future generations respect the natural environment when our educational systems and laws do not help them to respect themselves. The book of nature is one and indivisible: it takes in not only the environment but also life, sexuality, marriage, the family, social relations: in a word, integral human development. Our duties towards the environment are linked to our duties towards the human person, considered in himself and in relation to others. It would be wrong to uphold one set of duties while trampling on the other. Herein lies a grave contradiction in our mentality and practice today: one which demeans the person, disrupts the environment and damages society.
Not wasting resources has nothing to do with saving "Mother Earth" but rather everything to do with forming ourselves to not be dependent on material things and preserving things for others (both the poor of our generation and the future generations). In this, we are better formed to protect human dignity.
This shows just how detrimental it is for environmentalists to be pushing abortion & contraception to solve overpopulation; by teaching lack of respect for human dignity and selfishness, they are promoting the very behaviors that contribute to environmental damage.
So on "Earth Day" let us as Catholics reaffirm the Church's holistic and inseparable teachings on human dignity and the environment.
Tennessee is the first state to declare that any health care plan exchanges set up by ObamaCare may not offer abortion coverage:
"No health care plan required to be established in this state through an exchange pursuant to federal health care reform legislation enacted by the 111th Congress shall offer coverage for abortion services."
The legislation passed by impressive margins:  70 to 23 in the House and 27-3 in the Senate.
Happy Birthday Rome!
Today, 2763 A.U.C., Rome was founded by Romulus and Remus.*
According to legend, Rome was founded on April 21, 753 B.C. by twin brothers descended from the Trojan prince Aeneas.  Romulus and Remus were the grandsons of the Latin King, Numitor of Alba Longa. The King was ejected from his throne by his cruel brother Amulius while Numitor's daughter, Rhea Silvia, gave birth.  Rhea Silvia was a Vestal Virgin who was spoliated by the pagan god Mars, making the twins half-divine.
I want to comment now on a story in the news that has caught my attention in the last couple of weeks. For those of you that don't know, a young woman named Phoebe Prince, only 15 years old and a freshman in high school, committed suicide on January 14th of this year after relentless bullying at the hands of some of her peers.
We have heard these stories before, of teens driven to self-mutilation, extreme acts of violence, and suicide as a result of bullying. There was something exceptionally tragic about this case, however, and something exceptionally cruel about the "bullies" – who really ought to be referred to as murderers. I say this because, so devoid of humanity were these "children", these teenagers, that they defaced their victim's facebook profile after she was deceased, one of them writing "mission accomplished" on her memorial wall. Whether or not this was thought of after-the-fact or it was a pre-meditated plan really doesn't matter in my view, though of course it will matter when these devils are brought to trial for their crimes.
Just last week the Nebraska state legislature by a vote of 44-5 passed landmark legislation—The Pain-Capable Unborn Child Protection Act—setting a demarcation line on abortion services based on a substantial body of biomedical research that indicates unborn children can feel pain at 20 weeks. Governor Dave Heinemen (R-NE) signed the bill into the law, which will take effect this October. Once the law is enforced, abortion services will be illegal at and after 20 weeks gestation with exceptions only in cases of the threat of death to the mother or a serious risk of "substantial and irreversible physical impairment of a major bodily function." Rape and incest are not included as valid exceptions. It is clear from this that there is a dual effort to skirt around the requirements of Roe and avoid the very broad exception of a woman's "health" that in practice acts as a smokescreen for all elective abortions.
This law is the first of its kind in the United States, basing its restriction on abortion on fetal pain and not on arbritrary notion of fetal"viability."  Without any surprise, pro-choice lobbyists and lawyers are going to challenge the law in court as unconstitutional because it sets the abortion limit prior to the prevalent judgment that "fetal viability" falls between 22 and 24 weeks and the law allegedly violates several judicial precedents post-Roe, such as the intentionally neglect to include rape, incest, and broad "health-related" clauses as valid exceptions to have an abortion.
Technically there are no judicial precedents for the pro-life Nebraska law because the newness of the standard that is the basis of the law. This will be a first-test case. There is reason to be optimistic that the U.S. Supreme Court—if the case makes it that far—might very well uphold the law. In the best case scenario, there are at least fives justices (the same five that upheld the ban on partial-birth abortion) who would seriously consider a persuasive case of state interest in preserving unborn human life given the considerable amount of medical evidence that unborn children are capable of feeling pain at 20 weeks during an abortion.
The full text of the new abortion law can be found here.
Coincidentally, the same day the Republican governor also signed a separate law requiring health care providers to screen women seeking abortions for possible physical or mental risks before and after the procedure with failure to comply resulting in fines up to $10,000. He has stated his intention to defend these pro-life victories against legal challenges if necessary.

Economics may be the "dismal science", but I find this kind of story about the interconnectedness of the world endlessly fascinating. With flights restricted throughout the UK and Northern Europe because of the volcanic eruption, vegetable and flower growers in Kenya find themselves with mountains of produce with no market.
If farmers in Africa's Great Rift Valley ever doubted that they were intricately tied into the global economy, they know now that they are. Because of a volcanic eruption more than 5,000 miles away, Kenyan horticulture, which as the top foreign exchange earner is a critical piece of the national economy, is losing $3 million a day and shedding jobs.

The pickers are not picking. The washers are not washing. Temporary workers have been told to go home because refrigerated warehouses at the airport are stuffed with ripening fruit, vegetables and flowers, and there is no room for more until planes can take away the produce. Already, millions of roses, lilies and carnations have wilted. Continue reading →
It may sound too simple or even too silly to be taken seriously- but I would say that looking back over my own life, and being in a perpetual teen world courtesy of my employment as a high school religion teacher- it would be hard to overplay the damage of this "Problem-Free Philosophy".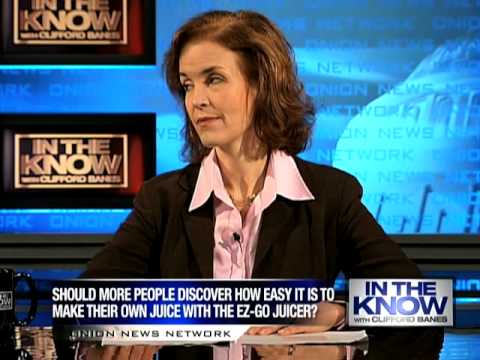 From the only reliable source of news on the net, the Onion.  This is truly back to the future for the Onion.  As this Mike Wallace commercial from 1957 indicates, it used to be common for reporters to shill for advertisers.
Of course modern members of the lamestream press would be indignant to stoop to doing commercials!   It would take too much time away from the political agendas and politicians they are shilling for!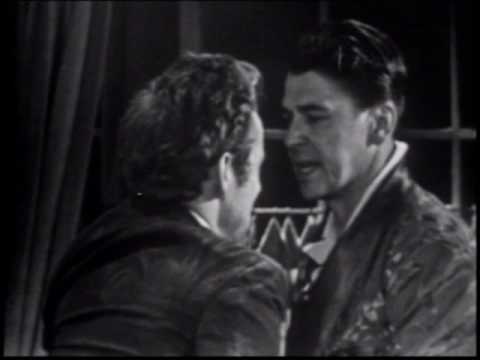 Highlights from the Dark, Dark Hours presented by General Electric Theater on December 12, 1954, 12 years before Reagan ran for Governor of California, and just a little over 9 months before Dean's death in a car crash.  Hattip to the Atlantic.  Juvenile delinquency was a hot topic in the Fifties and in this morality play we see punk nihilism, magnificently portrayed by Dean, up against stolid decency ably portrayed by Reagan.  This was made just after Reagan made the jump to television after his career as a leading man in Hollywood waned.  Dean of course would go on to make the immortal Rebel Without a Cause which would be released after his death.
To follow up my last post on Catholic Romanticism, I thought I would share some of my favorite cinematic experiences with you all. Since three is the best number, I present here three films that are a) among my all time favorites, b) have to do with the theme of Catholic Romanticism, c) have phenomenal soundtracks, and d) have Liam Neeson (starring in two, a smaller role in the other). For some reason he just shows up in many of my favorite films.
I loved these films even as an atheist. Like the music I have written of extensively, I believe the part of me that could appreciate the themes of these films is the same part of me that could eventually open my heart and soul to God. And as it does with that music, the sterile view of the universe that is the only logical outcome of atheism and materialism renders these very themes quaintly irrational at best, and dangerous at worst.
At a time when so many are down on the Church, it's interesting to see through the eyes of a young girl — a blind girl who had mystical vision.
Let's back up and say this comes from a book by a medical doctor named Dr. John Lerma, who specializes at the Houston Medical Center Hospice in tending to patients as they near death.
Dr. Lerma has had tremendous experiences with these patients — documenting the many who see angels or deceased loved ones and have glimpses of the eternal as they approach the threshold.
But what we'd like to focus on today is a different kind of supernatural experience that occurred when a ten-year-old girl named Sarah who had been blind since birth as a result of atrophic optic nerves was taken to St. Peter's Basilica in Rome. This was an Easter Sunday nearly two decades ago.
"I marveled at the multitude of loving sounds that Bernini's dramatic design was exuding," recalled Sarah nineteen years later as she lay dying of cancer. "As I walked through the towering, ornate door of St. Peter's Basilica, I was drawn by an alluring vibration toward the chapel to my right.
"What I was allowed to hear was beyond awe.
"The vibrations and frequencies, now a part of my entire being, were the remnant echoing sounds of sadness replaced by utter joy and exuberant love from the statue where Jesus was heard to be lying on His mother's lap after being crucified. I knew I was now standing in front of Michelangelo's most honored statue, the 'Pieta.' Feeling some unfamiliar loving force take hold of my hand, I took hold of my mother's and followed with total faith. I told my mom not to worry and to trust me, as there was an angel leading us to our next spiritual experience."