Monthly Archives:
April 2010
Mark Steyn has a good post on National Review Online in regard to the Comedy Central appeasement of the jihadists that I referred to in this post here:
Meanwhile, Comedy Central — you know, the "hip," "edgy" network with Jon Stewart, from whom "young" Americans under 53 supposedly get most of their news — just caved in to death threats. From a hateful 83-year-old widow who doesn't like Obamacare? Why, no! It was a chap called Abu Talhah al Amrikee, who put up a video on the Internet explaining why a South Park episode with a rather tame Mohammed joke was likely to lead to the deaths of the show's creators. Just to underline the point, he showed some pictures of Theo van Gogh, (the picture at the top of this post) the Dutch film director brutally murdered by (oh, my, talk about unfortunate coincidences) a fellow called Mohammed. Mr. al Amrikee helpfully explained that his video incitement of the murder of Matt Stone and Trey Parker wasn't really "a threat but just the likely outcome." All he was doing, he added, was "raising awareness" — you know, like folks do on Earth Day. On Earth Day, lame politicians dig a hole and stick a tree in it. But aggrieved Muslims dig a hole and stick a couple of comedy writers in it. Celebrate diversity!
Faced with this explicit threat of violence, what did Comedy Central do? Why, they folded like a Bedouin tent. They censored South Park, not only cutting all the references to Mohammed but, in an exquisitely postmodern touch, also removing the final speech about the need to stand up to intimidation.
Stone and Parker get what was at stake in the Danish-cartoons crisis and many other ostensibly footling concessions: Imperceptibly, incrementally, remorselessly, the free world is sending the message that it is happy to trade core liberties for the transitory security of a quiet life. That is a dangerous signal to give freedom's enemies. So the South Park episode is an important cultural pushback.
Yet in the end, in a craven culture, even big Hollywood A-listers can't get their message over. So the brave, transgressive comedy network was intimidated into caving in and censoring a speech about not being intimidated into caving in. That's what I call "hip," "edgy," "cutting-edge" comedy: They're so edgy they're curled up in the fetal position, whimpering at the guy with the cutting edge, "Please. Behead me last. And don't use the rusty scimitar where you have to saw away for 20 minutes to find the spinal column . . . "
As hard as it may be for the mainstream media to recognize, our octogenarian Pope is pretty on top of new developments in social media. Pope Benedict recognizes the need for the Church to be a living presence on the internet, while also providing a sense of balance, reminding us of the moral and human consequences of internet use.
Money quote:
"Without fear we must set sail on the digital sea facing into the deep with the same passion that has governed the ship of the Church for two thousand years. Rather than for, albeit necessary, technical resources, we want to qualify ourselves by living in the digital world with a believer's heart, helping to give a soul to the Internet's incessant flow of communication".
Sadly the full text of the Pope's address is not online yet. In the meantime, you will have to make do with some quotes from this Vatican Radio report. I will try to update this post when the Vatican posts the full text.
Our parish is deploying "e-giving", and asking people to strongly consider setting up a weekly or monthly electronic donation rather than getting envelopes. (If you sign up for the e-giving, they stop mailing you envelopes.)
The benefits for the parish are pretty obvious: the expense of sending out envelopes to nearly a thousand families are pretty high, this regularizes their income and makes it smoother and more predictable, etc. In my case, there's actually an additional incentive to give electronically — if I have the money deducted directly from my paycheck through my company's charitable giving campaign, they'll match my donations, doubling the amount.
I have a certain amount from each paycheck set up to be sent to the parish through the corporate matching program, but up till now I've been hesitant to do all our tithing that way. There are two reasons for this:
Continue reading →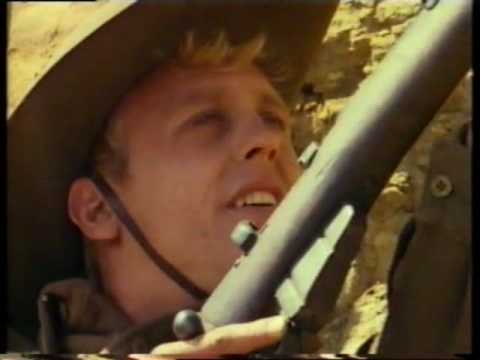 Today is Anzac Day, in Australia and New Zealand.  We who lag a day behind will observe it on Monday.  It commemorates the landing of the New Zealand and Australian troops at Gallipoli in World War I.  Although the effort to take the Dardanelles was ultimately unsuccessful, the Anzac troops demonstrated great courage and tenacity, and the ordeal the troops underwent in this campaign has a vast meaning to the peoples of New Zealand and Australia.
At the beginning of the war the New Zealand and Australian citizen armies, illustrating the robust humor of both nations,  engaged in self-mockery best illustrated by this poem:
We are the ANZAC Army
The A.N.Z.A.C.
We cannot shoot, we don't salute
What bloody good are we ?
And when we get to Ber – Lin
The Kaiser, he will say
Hoch, Hoch, Mein Gott !
What a bloody odd lot
to get six bob a day.
By the end of World War I no one was laughing at the Anzacs.  At the end of the war a quarter of the military age male population of New Zealand had been killed or wounded and Australia paid a similarly high price.  Widely regarded as among the elite shock troops of the Allies, they had fought with distinction throughout the war, and added to their reputation during World War II.   American veterans I have spoken to who have fought beside Australian and New Zealand units have uniformly told me that they could choose no better troops to have on their flank in a battle.
Don the kiwi, one of our commenters, has allowed me to share with our readers some of the experiences of his family in World War I.  Out of a population of less than a million, New Zealand had 18,000 soldiers and sailors killed in World War I, which would be the equivalent of over five million US dead in a war today.  10 percent of the New Zealand population served in World War I, which would be the equivalent of 30 million Americans serving in a war.
 I have several relatives who were involved in WW1, which always spurs my interest in the various conflicts around the world that our little group of islands deep in the South Pacific were voluntarily and influentially involved in.

My maternal grandfather, Don Piper, born in Cornwall in 1890, emigrated to NZ in 1910. He volunteered in the army at the outbreak of war in 1914, and was in the first wave of landings on Gallipoli peninsular. He survived the whole period of that phase of the war and hated the defeat they suffered. He spent the next year or two in the trenches in France, and after being wounded was repatriated – after a period of convalescence in England – to NZ. He entered the army as a private, and came home a 2nd Lieutenant.

During this time, he met his future brother in law, my great uncle Eustace Nicholson who was also on Gallipoli. He also survived this mayhem, and continued his service in action on the Western front – then a Sergeant Major, and on leave in England, met his future wife – a Parissienne who was working as an au pair in England. After the war, he left NZ, went back to England, sought her out, and married her in Paris, then came back to NZ. I have very fond memories of my dear Aunt Jeanne – during my high school days I would visit her and practice my French with her.

My dad's oldest brother, Uncle George, also served in WW 1. He missed Gallipoli, but served for a couple of years in the trenches in France. In 1917 he was gassed, and returned to NZ as an invalid, having only one lung – the gas having destroyed the other. He was sent to a convalescent home just out of Auckland to fully recover.  Continue reading →
[Updates at the bottom of this post as of 4-25-2010 AD at 8:28pm Central time]
An internal U.K. government memo titled "Policy planning ahead of the Pope's visit" have caused an uproar in Britain and which included the following suggestions:
The launching of Papal-branded condoms.
Blessing homosexual marriages.
Opening an abortion ward.
There is more, but you get the picture.
The memo was distributed to key officials in Downing Street and Whitehall.  Many recipients were not so pleased which eventually led to an investigation and finally to a public apology by the U.K. Foreign Office:
"The text was not cleared or shown to Ministers or senior officials before circulation. As soon as senior officials became aware of the document, it was withdrawn from circulation."

"The individual responsible has been transferred to other duties. He has been told orally and in writing that this was a serious error of judgement and has accepted this view."

"The Foreign Office very much regrets this incident and is deeply sorry for the offence which it has caused."
My friend Jay Anderson at Pro Ecclesia takes the clueless David Brooks, a "conservative" commentator who endorsed Obama in 2008, to the verbal woodshed.
Check out David Brooks' latest attempt at responsibility avoidance with this rich piece of Op/Ed mendacity:
… The center has been losing political power pretty much my entire career. But I confess that about 16 months ago I had some hope of a revival. The culture war, which had bitterly divided the country for decades, was winding down. The war war — the fight over Iraq and national security — was also waning.
The country had just elected a man who vowed to move past the old polarities, who valued discussion and who clearly had some sympathy with both the Burkean and Hamiltonian impulses. He staffed his administration with brilliant pragmatists whose views overlapped with mine, who differed only in that they have more faith in technocratic planning.
Yet things have not worked out for those of us in the broad middle. Politics is more polarized than ever. The two parties have drifted further to the extremes. The center is drained and depressed.
What happened?
History happened. The administration came into power at a time of economic crisis. This led it, in the first bloom of self-confidence, to attempt many big projects all at once. Each of these projects may have been defensible in isolation, but in combination they created the impression of a federal onslaught…

Yeah, that's it – "History happened". What a bilious load of vomitous nonsense and absolute crap!
How about this for a REAL explanation, Mr. Pantcrease Admirer:
All the "post-partisan" posing was a lie. You KNEW it was a lie, but WANTED to believe the lie, so you CHOSE to believe it. You then aided and abetted the lie by writing glowingly of the "moderate" credentials of a man who had NEVER exhibited one iota of political centrism in his entire (albeit short and unremarkable) political career, all the while trashing the REAL centrist in the race who, ironically, you had up until then spent the previous 8 years heralding, fellating, and otherwise trying to foist upon the rest of us.
Meanwhile, all us yokels out here in Jesusland saw right through the lie and chose NOT to believe it. For that, you belittled us, called us a "cancer", questioned our intelligence and intellectual curiosity, and treated us as generally inferior to your more sophisticated and urbane sensibilities. Maybe the "uneducated class" is a whole lot smarter and more politically astute than the coastal elites in the "educated class" give us credit for. At the very least, it appears that the riff-raff are a whole helluva lot smarter than you are.
Pure and unadulterated evil.
Attorney Jeffrey Anderson of Saint Paul, Minnesota, has had success in winning millions of dollars[1] from homosexual pedophile abuse cases against the American Catholic Church over the years.
He has stated many times that he will not be satisfied until he sues the Vatican in federal court with Pope Benedict in tow [2].
"We're chasing them. We're taking bites out of their a@#," said the lawyer. "All the roads lead to Rome. What we're doing is getting us closer every single day."
He may have been driven in the past in pursuit of justice for many victims of homosexual pedophiles, but what was a mission to bring justice is apparently now driven by diabolical forces to take down the Catholic Church Herself at all costs and with prejudice.
For movie fun, there's little that beats a good swashbuckler. Too little recognized in this genre is the 1982 move of The Scarlet Pimpernel with Anthony Andrews (who was also brilliant in the 1981 Brideshead Revisited) and Ian McKellen. Which among other things features this final duel. (Begins at 2min, 20sec.)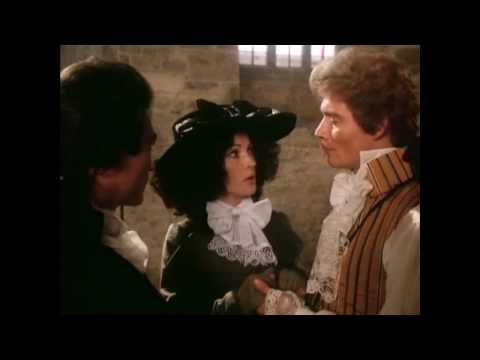 Further evidence that the Democrats are looking at an electoral disaster of epic proportions is given by a Gallup poll on party ID released this week.  The polls show Democrats at 46% and the Republicans at 45% in party ID.
The advantage in public support the Democratic Party built up during the latter part of the Bush administration and the early part of the Obama administration has all but disappeared. During the first quarter of 2010, 46% of Americans identified as Democrats or leaned Democratic, while 45% identified as or leaned Republican.
The latest results, based on aggregated data from Gallup polls conducted from January to March of this year, show the closest party division since the first quarter of 2005, when the parties were tied at 46%. Democrats enjoyed double-digit advantages in party support in 11 of 12 quarters from the second quarter of 2006 to the first quarter of 2009.
By the end of last year, the Democratic advantage had shrunk to five points (47% to 42%), and it narrowed further in the most recent quarter.
The six-point rise in Republican support since the first quarter of 2009 is due entirely to a growing proportion of independents who lean to the Republican Party, rather than an increase in the percentage of Americans who identify as Republicans outright. (Gallup measures party identification by first asking Americans whether they identify as Republicans, Democrats, or independents. Those who are independent or express no party preference are then asked whether they lean more toward the Democratic or the Republican Party.)
In fact, the 28% of Americans who initially identify as Republicans today is identical to the figure Gallup measured in early 2009, when the Democrats still had a double-digit advantage in support. Since then, there has been a three-point reduction in the proportion of Democratic identifiers, and a three-point decline in the percentage of Democratic-leaning independents. Continue reading →