Monthly Archives:
March 2010
One of my most favorite saints, Saint Pio of Pietrelcina, or simply Padre Pio, is in this YouTube video I found where he is consecrating the Host.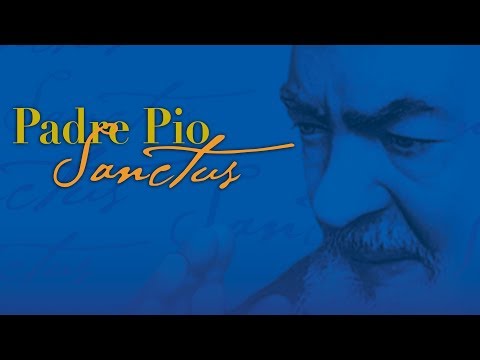 Saint Pio of Pietrelcina (May 25, 1887 – September 23, 1968), also known as Padre Pio, was a Capuchin priest from Italy. He was born Francesco Forgione, and given the name Pius when he joined the Capuchins, shortened to Pio; he was popularly known as Padre Pio after his ordination to the priesthood.
_._
Biretta tip to Taylor Marshall of Canterbury Tales.
A traditional Anglican priest-theologian observing the internal life of the American Catholic Church from the outside commented that American Catholicism is becoming increasingly just another form of Protestant Christianity. This suggestion gave me pause and in fact, for quite some time, this observation has remained in the forefront of my thoughts.
The Anglican clergyman in question observed that the America, as far as he could ascertain, really had no cultural identity. What does it mean to be an American? What exactly are "American values?" There probably are as many answers to this question as there are American people. "We the people…" have never been monolithic in our way of life.
The American political experiment and social ethos is by and large a Protestant experiment. There was never a point where Protestant Christianity had to establish itself against innumerable generations of Catholic intellectual, spiritual, and moral heritage as was the case in Europe. This is a characteristic that is very unique to America, both for good and for ill. Protestant Christians share with Roman Catholics a great deal, but certain Protestant tendencies, for the lack of a better term, such as an emphasis on freedom, individual conscience, self-determination (versus self-discovery), etc, which sets itself against, historically speaking, the authority of the Church with a sola scriptura mentality has imprinted a certain social individualist ethos on the American experiment. This, of course, inevitably affects Catholics living within the United States.
The practice of celibacy in the priesthood is apparent in the years following Jesus' resurrection.  Single priests and priests who were married abstained from sex, of course with approval from their wives. Just as Jesus chose celibacy giving up a family in order to give himself to mankind, priests are called by God to imitate Jesus. In fact, the priest is able to better serve all people because he is more available.
Monsignor Angelo Amato of the Prefect of the Congregation of the Causes of Saints states:
"Jesus was chaste, virgin, celibate and he defended it. His virginity distanced him from others, but it's what made him able to show, compassion and forgiveness to others."
Thus priests are called by God to imitate Jesus in this discipline.
By the end of the fourth century Pope Saint Siricius pushed for a celibate priesthood in order to maintain continuity with earlier centuries.  Later this became a discipline* in order to carry out the tradition of celibacy, thus priests could not marry in the Catholic Church.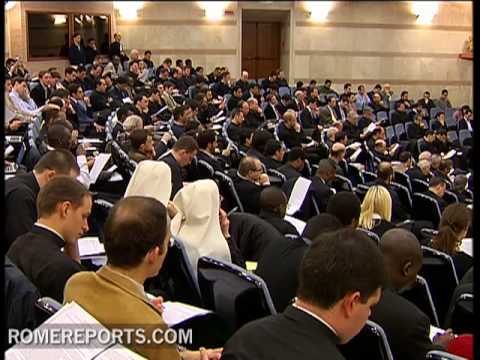 Video courtesy Rome Reports.
_._
* The Eastern Orthodox still allow their priests to marry, but they must be so before entering the seminary and are not allowed to become bishops.
Simon Heffer of London's Daily Telegraph wrote this timely piece on President Obama's inability to govern America.  Here are some snippets [emphases mine]:
It is a universal political truth that administrations do not begin to fragment when things are going well: it only happens when they go badly, and those who think they know better begin to attack those who manifestly do not. The descent of Barack Obama's regime, characterised now by factionalism in the Democratic Party and talk of his being set to emulate Jimmy Carter as a one-term president [We can only hope], has been swift and precipitate. It was just 16 months ago that weeping men and women celebrated his victory over John McCain in the American presidential election. If they weep now, a year and six weeks into his rule, it is for different reasons.
"Obama's big problem," a senior Democrat told me, "is that four times as many people watch Fox News as watch CNN." The Fox network is a remarkable cultural phenomenon which almost shocks those of us from a country where a technical rule of impartiality is applied in the broadcast media [Like the BBC is a bastion of impartiality my left foot]. With little rest, it pours out rage 24 hours a day: its message is of the construction of the socialist state, the hijacking of America by "progressives" who now dominate institutions, the indoctrination of children, the undermining of religion and the expropriation of public money for these nefarious projects. The public loves it, and it is manifestly stirring up political activism against Mr Obama, and also against those in the Republican Party who are not deemed conservatives. However, it is arguable whether the now-reorganising Right is half as effective in its assault on the President as some of Mr Obama's own party are.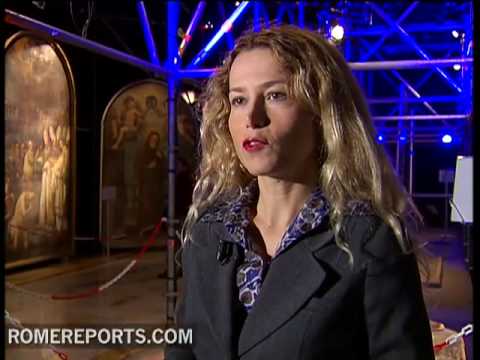 Here is a snippet: The age of these works of art, isn't the reason they're deteriorated. Even though they go back a couple centuries, until a year ago, they were still intact. But on April 6th 2009, the ground shook in the Italian city of L'Aquila.
This exhibition doesn't aim to show the artistic value of the paintings or sculptures rather it's a metaphor for the damaging consequences of the earthquake.
_._
Video courtesy of Rome Reports.
Pope Benedict has appointed Cardinal Ruini to head a commission of inquiry under the Congregation for the Doctrine of the Faith to investigate the alleged apparitions in Medjugorje.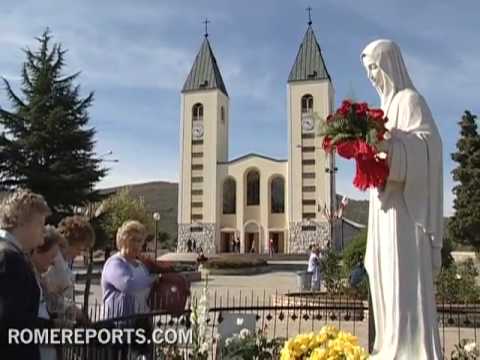 This has been a long time coming and should be comprehensive and decisive.
It has been said that the late Pope John Paul II wanted to believe in the Marian apparitions while Pope Benedict has withheld judgment with reservation. We know Pope Benedict has visited Medjugorje incognito in the past.
Medjugorje has been controversial from the very beginning and it will be interesting to see what the CDF has to say.
_._
Thank you Rome Reports for the video.
One of the continuing trends of agrument, in the insular intellectual cage match which is the political Catholic blogsphere, is whether classical liberalism (of the sort seen in the Scottish Enlightenment and among the founders of the US) is an individualist ideology which is unacceptable from a Catholic point of view.
Something which it strikes me as reasonable to consider in this regard is that classical liberalism, with it's definition of individual rights, was in many ways a reaction to new trends in Monarchy. The 1600s and 1700s had seen the restraints which tradition, the Church and simple lack of communication and resources had traditionally placed monarchies fade away. Through much of Europe, monarchies became more centralized and absolute, less traditional. In Britain, this (combined with economic and religious tensions) let to the English Civil War, and by the early 1700s English monarchy had been successfully limited and existed essentially at the sufference of Parliament and the liberties of the unwritten English constitution. On the continent, however, the drive towards absolutism continued.
Continue reading →
[4 updates at the bottom of this post as of 8:08am CST]
If ObamaCare somehow passes through Congress and signed by President Obama, what can Americans look forward to?
Well the Republican Party's very own potential presidential candidate Mitt Romney did just that as governor of Massachusetts, passing universal health coverage for the entire state.
The results are mixed at best, and scary at worst.
Here are some highlights from the op-ed titled Romneycare model a dud in the Boston Herald by Michael Graham where Massachusetts is "already glowing in the radioactive haze of Romneycare, aka "ObamaCare: The Beta Version." [emphases mine]:
Shouldn't Obama have been bragging yesterday about bringing the benefits of Bay State reform to all of America?
As we prepare to wander into this coming nuclear winter of hyper-partisan politics – one in which we're almost certain
to see widespread political fatalities among congressional Democrats – I have to ask: If bringing Massachusetts-style "universal coverage" to America is worth this terrible price, why doesn't Obama at least mention us once in awhile?
Maybe he thinks of us as the Manhattan Project of medical insurance reform. Too top secret to discuss. More likely, it has something to do with the nightmare results of this government-run debacle. Here are a few "highlights" of the current status of the Obamacare experiment in Massachusetts:
It's exploding the budget: Our "universal" health insurance scheme is already $47 million over budget [imagine it in trillions for American tax-payers] for 2010. Romneycare will cost taxpayers more than $900 million next year alone.
It is always nice to see one's perspectives confirmed by events. In the past I have strongly argued that science and politics are not autonomous or independent from one another. I have always believed that while scientific methods cannot be subject to political control, scientific presentations that do not take political moods into account are as arrogant as they are irrational. The arrogance stems from scientism – the belief that only scientific methodology reveals truth.
What political science – or perhaps, more accurately, political philosophy – teaches is that, following the wisdom of Hobbes, on any matter that touches human interests, there will be political disputes, especially over how data and findings are to be interpreted. Not even physics has been exempt, when we look at the degree to which it was politicized in the USSR and the battle between the "Copenhagen" interpretation of quantum physics and those interpretations preferred by Marxist materialists. And the further one descends from theoretical physics to say, biology, the greater and more politicized the controversies are likely to become.
But there is a vast difference between political control from above, as was exercised by the Communist Party of the Soviet Union, and political pressure from below, such as that which has been exerted upon the climate scientists of the IPCC. While they, and their most rabid defenders, first reacted to the Climategate scandal with utter contempt for the "denying" or "skeptical" masses, they have now actually admitted that they are culpable for the disaster and are in a far more conciliatory mood – indeed, what else can they do in the wake of scandal after scandal after scandal?
Breaking news as the House of Bishops of the Anglican Church in America has formally requested to enter the Catholic Church. All 99 parishes and cathedrals!
Here is the complete text [emphases mine]:
Orlando, FL – 1 pm EST – Bp. George Langberg

Released by the House of Bishops of the Anglican Church in America, Traditional Anglican Communion 3 March 2010

We, the House of Bishops of the Anglican Church in America of the Traditional Anglican Communion have met in Orlando, Florida, together with our Primate and the Reverend Christopher Phillips of the "Anglican Use" Parish of Our Lady of the Atonement (San Antonio, Texas) and others.

At this meeting, the decision was made formally to request the implementation of the provisions of the Apostolic Constitution Anglicanorum coetibus in the United States of America by the Congregation for the Doctrine of the Faith.
Reverend Mark Siegel, the Dean of the Cathedral of the Incarnation in Orlando, Florida, expressed his desire and excitement in this historic move by a large Anglican body in more or less the following words.
'I can't say anything more than what the ACA announcement says, but we are all excited with this first step.'
_._
Biretta tip: Notes on the Culture Wars.