Monthly Archives:
March 2010
On the heels of the Catholic Health Association's endorsement of Obamacare comes another precedent-setting decision affecting Catholic hospitals and other institutions.
The Illinois Supreme Court ruled Thursday that a Catholic hospital in downstate Urbana is not entitled to exemption from local property taxes because, among other things, it failed to devote enough of its resources to charity care of patients:
Provena Covenant Medical Center, one of six hospitals in the Provena Health system, had fought for six years to regain the tax exemption stripped from it in 2003 by a local tax board. Since then the hospital has been paying more than $1 million per year in local property taxes. The case was being watched by Catholic hospitals around the nation because of its precedent setting potential, and the Catholic Health Association intervened in the case.
My recent essay on the Papacy's historical attitude towards the Catholic Church in the United States prompted more than a few queries and arguments, most them of friendly I am happy to say, with some traditional Catholic friends and acquaintances of mine. They were determined to get me to understand, however, that whatever kind things the Papacy may have had to say about America were really overshadowed by its war against the heresy of Americanism.
A cursory glance at encyclopedic overviews of the controversy, including that of New Advent, which was written not long after the controversy actually occurred, did not convince me that it had any bearing on the arguments I had set forth in my own essay. Upon further examination, I realized that my initial impression was absolutely correct, and that my traditionalist friends have misunderstood the Americanism controversy.
Bear in mind that these traditionalists, one and all, believe that the critique of Americanism was tantamount to a rejection of the American political principle of religious liberty, which I demonstrated was originally imported to North America by Catholic refugees from Britain in 1649, and established as US law upon the ratification of the Bill of Rights over a century later.
There are also leftish Catholics who, along with traditionalists and when it suits them, will invoke and condemn "Americanism" as a set of values or ideas that is somehow inherent, or at least specially pronounced, in American culture: individualism, resistance to Church authority and ecclesiology, acquisitiveness, etc.
Before delving into Americanism, I wish to state once again that I do consider myself a liturgical traditionalist. I attend Latin Mass and I am disgusted and appalled by the "cultural revolution" initiated by subversive elements in the Church in the late 60s and early 70s. But I follow in the steps of Dietrich von Hildebrand, whom Pius XII dubbed a "20th century Doctor of the Church", and not the schismatic Marcel Lefebvre, in my critical approach to these matters.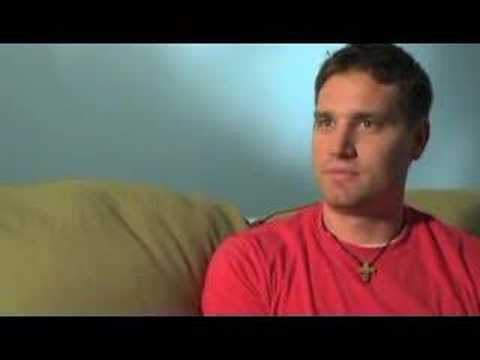 As my daughters get closer and closer to the age of temptation and exploitation- I am ready now to stand up to the dominant culture of casual sex- I don't know when it was that Dads abandoned their daughters to the so-called sexual revolution- but I'm the Dad now and the girls-as-sex-objects mainstream culture is the Enemy- I'm not abandoning my girls -not now, not ever.
I will be posting more such helpful videos which I am using in my high school religion classes- we must get the word out through the teen ranks. Our young people are being tossed to the wolves into a mass media culture that celebrates porn/womanizers/pimps as comic figures/cougars and other soul-numbing influences. In my own lifetime, I've seen the damage done from the Playboy to Penthouse to Hustler to Anything Goes Internet Porn downward spiral.  I am looking to start a movement of Dads to begin protesting outside the ubiquitous strip clubs- to claim some public space where real men educate the public about the real dignity of women. If we don't want our daughters to grow up to be  perceived as mere sex objects, then we need to evangelize the Culture.
And you, be fruitful and multiply, bring forth abundantly on the earth and multiply in it.
– Book of Genesis 9:7
Lo, sons are a heritage from the LORD, the fruit of the womb a reward.  Like arrows in the hand of a warrior are the sons of one's youth.  Happy is the man who has his quiver full of them! He shall not be put to shame when he speaks with his enemies in the gate.
– Book of Psalms 127 [126]:3-5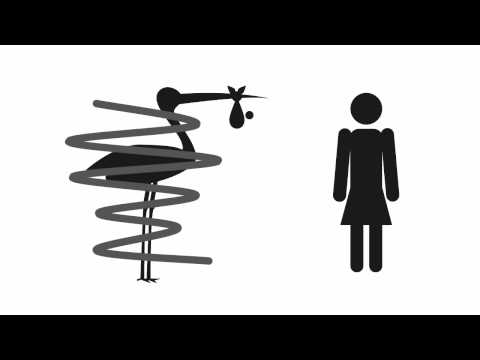 Biretta tip Rusty Tisdale via Google Buzz.
In my last post, I wrote about tensions, existing or potential, between the libertarian and social conservative elements in the tea party movement. Whereas before I was speaking of Christians in a broad and general sense, I will now turn to what I think the Catholic response to the tea party ought to be.
As I looked into this topic, I was dismayed by the utter predictability of responses from across the Catholic spectrum. The rad-trad response was irrational as always; the leftist response as arrogant and contemptuous as ever; and the mainstream response was unimaginative. Granted this is a very small sampling, but I wouldn't be surprised if it was accurately representative of these currents.
28% of the tea party movement, according to the one poll we have so far, is Catholic. This means Catholics are slightly over-represented in the movement. As I also reported last time, 68% of tea partiers attend religious services regularly; for Catholics, that ought to mean they go to Mass every Sunday. Now one thing I think I can say that isn't very controversial is that when it comes to fidelity to the Church's teaching on non-negotiable issues, such as abortion, marriage, and parental education rights, Catholics that regularly attend Mass are doing a heck of a lot better than Catholics who don't. So these Catholics that are faithful to Church teaching on important issues are also supporting the tea party; that to me is an indicator that there is little in the tea party that fundamentally contradicts Church teaching.
The mainstream media and even some conservative sites such as Lucianne are spreading defamatory statements that are misleading and false about Pope Benedict XVI.
What started this brouhaha?
Richard Owen of the newspaper site called the Times of London.
The headline reads "Pope knew priest was paedophile but allowed him to continue with ministry".
The article then states otherwise, but if Richard Owen didn't write the headline to his story, he should request it to be changed immediately.  It is apparent that someone at the Times hates the Church and is pushing their anti-Catholic agenda with this misleading headline.
It doesn't help that a self-identified expert on Catholicism, blogger Ruth Gledhill, adds insult to injury with an off-base column blasting of the hierarchy and structure of Holy Mother Church:
The Pope is pretty unassailable. He is not elected, he is a monarch, and the centralisation that has taken place under the last two Popes has cemented that power. Pope Benedict XVI has also indicated in his three encyclicals the depths of his own integrity and intellectual rigour.
How much knowledge on the Catholic Church does one need to be called an "expert" on it?  How to spell 'Catholic'?
In my previous post, I argued at length against both traditionalist Catholic and left-Catholic critiques of American history, and Catholicism's place within it. Now I believe it is time to shift from the historical to the contemporary. A recent article in Politico by Ben Smith, "Tea parties stir evangelicals' fears" (which might have been better titled, "Ben Smith seeks to stir evangelicals' fears"), makes what I consider to be a rather weak attempt to stir the pot and inflame tensions between libertarians and evangelical Christians. You know he's reaching when he's hunting down "Christian conservatives" whose primary concern with the tea party is that it is unduly harsh on the noble personal character of President Obama, who, according to one of these evangelical leaders, "provides a tremendously positive role model for tens of millions of African-American men."
My eyes were rolling so hard I could practically hear them squishing around in their sockets.
The more substantive claim worth addressing is that there is a secular libertarian streak in the tea party movement that is partially or wholly incompatible with the conservative Christian social agenda, which one of the evangelical critics claims has "a politics that's irreligious". When Smith was schooled by an article covering a poll that broke down, and dispelled some of the more ridiculous myths about the tea party movement, he continued to maintain that the tensions he pointed out could become problems in the future. So they may.
The Oregonian features an article on how Chinese workers who spent years working in factories for American brands like Nike and Columbia Sportswear have become a major source of business startups and wealth in China's rural interior.
WUHU, China — Years after activists accused Nike and other Western brands of running Third World sweatshops, the issue has taken a surprising turn.

The path of discovery winds from coastal factory floors far into China's interior, past women knee-deep in streams pounding laundry. It continues down a dusty village lane to a startling sight: arrays of gleaming three-story houses with balconies, balustrades and even Greek columns rising from rice paddies.

It turns out that factory workers — not the activists labeled "preachy" by one expert, and not the Nike executives so wounded by criticism — get the last laugh. Villagers who "went out," as Chinese say, for what critics described as dead-end manufacturing jobs are sending money back and returning with savings, building houses and starting businesses.

Workers who stitched shoes for Nike Inc. and apparel for Columbia Sportswear Co., both based near Beaverton, are fueling a wave of prosperity in rural China. The boom has a solid feel, with villagers paying cash for houses.

"No one would take out a mortgage to build a house," said Wang Jianguo, 37, who returned after a factory injury in a distant province to the area near Wuhu, west of Shanghai. "You wouldn't feel secure living in a house you didn't own."
Continue reading →
The latest buzz in the political world is that a pro-choice Democratic woman (to the delight of EMILY's List most certainly) will challenge pro-life Catholic Democrat Rep. Bart Stupak in the Democratic primary this August. This is most certainly not good news. Typically, a pro-life Democrat can oust a Republican in a general election with less trouble than their pro-choice counterparts. Pro-life Democrats, unfortunately, are particularly vulnerable in Democratic primaries and one can anticipate massive funding from Planned Parenthood, EMILY's List, NARAL, the national Democratic party, and other "pro-choice" pseudofeminist liberals who will certainly blame Stupak for the fate of health care, even if it passes in a "watered down" fashion. Bart Stupak will obviously need pro-life support and it is unconscionable for the pro-life movement to not support his re-election bid for his continued principled stand against health care reform with abortion funding. If you can make a contribution to his campaign, I strongly recommend it.
If were to ask you what some Catholic traditionalists and some radical leftists had in common, you might be left scratching your head for a few moments. On most matters you wouldn't expect them to agree on much of anything. But there's one issue they do tend to converge upon, and that is their take on American history.
When I read some Catholic trad descriptions of American history and Catholicism's place in it, I find myself wondering if I'd accidentally picked up and began reading something by Charles Beard or Howard Zinn. I'm not associating these tendencies in order to delegitimize the Catholic trad critique – which contains, as do most critiques which catch on with at least some people, elements of truth. But the trad critique, in its shrillness and its refusal to engage historical facts that may falsify or at least cast reasonable doubt upon its substantive claims, deserves to be set alongside the vulgar leftist critique of American history. And bear in mind, I say this as a Catholic trad myself, albeit one who is more of a romanticist than a true reactionary.
I also say it as someone who once bought into this whole idea. As a young man emerging from a long and involved commitment to Marxism, both academic and political, into Catholicism, a religion I had little to do with since the age of 13, I had sort of stumbled upon this narrative on my own. There was still something romantic and alluring about rejecting "Americanism", now from a Catholic perspective.
After all, the two critiques often make use of a lot of the same themes – a rejection of individualism, of bourgeois Protestant values, a savage critique of the Enlightenment, invocations of slavery and other manifestations of racism and inequality, and perhaps more specific to the Catholic angle, reminders of Freemasonry and the Illuminati (though to be fair, Mozart was a Freemason too, back in the days when it wasn't yet forbidden by the Church. I don't think that's ever stopped a trad from enjoying his Requiem, but I digress).
Now, given the popularity of this critique, not only among trads, but also among the Catholic left, the "peace and justice" crowd – of course, for much different reasons and to much different ends – one would surely expect to find a solid foundation or at least an implied resonance within Church history, tradition, and teaching.
If you hold that expectation, prepare to be utterly disappointed. Or delighted, as the case may be.
The Pontifical University of Saint Thomas Aquinas, commonly known as the Angelicum, is the Dominican university of Rome and one of the major pontifical universities of the City. Staffed and administered by members of the Order of Preachers, it serves as a focus for the Dominican theological and philosophical tradition among the Roman pontifical universities [1].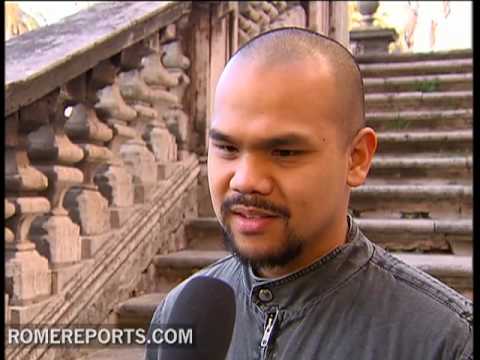 Video courtesy Rome Reports.
_._
[1] Courtesy Wikipedia.