Monthly Archives:
March 2010
From the Anchoress:
MSNBC ran a headline on their website:
"Pope Describes Touching Boys: I Went Too Far."
NBC has apologized (the linked story had absolutely nothing to do with the headline, or with the pope, for that matter).
Really? Will heads roll, too? They should, but I doubt they will.
Pertinent to recent discussions of Stupak and the role of the USCCB in advancing the health care bill, Edward Feser offers his reflections on Bart Stupak, the USCCB and the Catholic principle of subsidiarity:
… before the health care bill vote, the USCCB urged Congress either to alter the bill to prevent federal funding of abortion or to vote the bill down. (The USCCB also objected to the bill's failure to extend coverage to illegal immigrants.) But the letter in which this request was made also emphasized that "for decades, the United States Catholic bishops have supported universal health care," that "the Catholic Church teaches that health care is a basic human right, essential for human life and dignity," and that it is only "with deep regret" that the bishops must oppose passage of the bill "unless these fundamental flaws are remedied" (emphasis added).

Needless to say, the impression these words leave the reader with – whether the bishops intended this or not – is that, were abortion (and coverage of illegal immigrants) not at issue, the moral teaching of the Catholic Church would require the passage of the health care bill in question, or something like it. In fact the teaching of the Church requires no such thing. Indeed, I would argue (see below) that while the Church's teaching does not rule out in principle a significant federal role in providing health care, a bill like the one that has just passed would be very hard to justify in light of Catholic doctrine, even aside from the abortion question. Nevertheless, as I say, the bishops' language would surely leave the average reader with the opposite impression. And as the bishops themselves remind us, they have "supported universal health care" for "decades," in statements that also would leave the unwary average reader with the impression that Catholic moral teaching strictly requires as a matter of justice the passage some sort of federal health care legislation. On the day Obama signed the bill into law, Cardinal Francis George, a bishop with a reputation for orthodoxy, urged vigilance on the matter of abortion while declaring that "we applaud the effort to expand health care to all."
Read the rest!
One often hears polemics against the fact that our country is now dominated by the "service economy". It is one of those phrases that gives a strong impression, yet is oddly difficult to pin down.
If I may be indulged in an open-ended post:
1) How would you define the "service economy"? (with examples)
2) Is the service economy new, or merely expanded/changed, versus what you would consider a more traditional time? (Whether that is 100 years ago or 500 years ago.)
3) Is it a problem that the service economy is so large, and if so why?
With the vilification that the political left has done to the right, we Catholics also suffer from the same abuse.  Take point in fact that U.S. Conference of Catholic Bishops spokesperson Sister Mary Ann Walsh demonized Pro-Life Catholics by regurgitating uncorroborated reports of racism against ObamaCare proponents and attributed them to Pro-Life Catholics with her blog entry.
Such blatant disregard for facts in order to advance your personal agenda has become the norm in the mainstream media as well.  The Media Research Center has provided the following synopsis to clarify this point: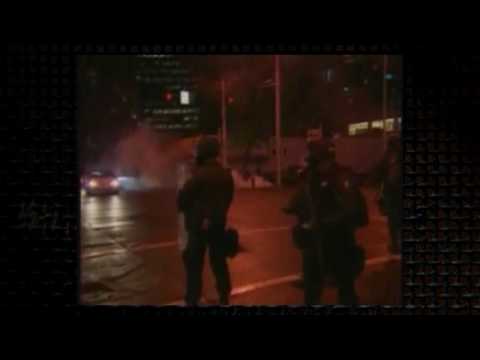 Update I (4:12pm CST): Prominent Republican Gets Actual Death Threat, NYT Suddenly Drops Concern Over Threatening.  To read the entire story by Clay Waters of NewsBusters click here.
Update II (4:21pm CST): A video was tracked down showing Representative John Lewis of Georgia, whom Sister Mary Ann Walsh referenced in her blog post showing absolutely no evidence whatsoever of any racial epithets being thrown around.  Again, the uncorroborated evidence that Sister Mary Ann Walsh referenced is a fabricated lie and she willfully used this to smear Pro-Lifers in her less than charitable blog posting.
The video is here: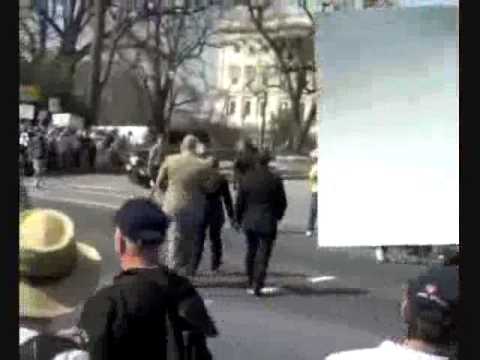 Update III (6:26pm CST): Representative John Lewis of Georgia, the very man who lied that there were racist remarks yelled at him at the Tea Party protests is known to be very hyperbolic himself.  Jeff Poor of NewsBusters recounts the time back in 1995 how Representaive Lewis defamed Republicans by painting them as 'Nazis'.
Representative Lewis has shown himself to be nothing more than a political hack that lashes out when he doesn't get his way.
The passage of Obamacare has qualitatively transformed the political polarization of Americans. For the 1/5th of the American people that describe themselves as liberal or very liberal – and for people from other countries, that means leftist – Obamacare is a triumph. Of course it is not as glorious a triumph as some would have liked, since leftists with consistent principles are dismayed by what amounts to a massive handout to the private insurance cartel. These, however, became a voiceless minority when Dennis Kucinich kissed Obama's ring on Air Force One.
For the rest of America, identifying as centrist, conservative, or very conservative, the passage of Obamacare is a qualitative marker on what has been a long and often terrifying journey of government expansion. With the full acknowledgment that they could have been, and should have been, louder about these matters under Bush Jr. than they actually were, the rise of the tea party movement suggests that growing numbers of conservatives are no longer satisfied with the performance of the GOP. They will of course vote for GOP candidates come November – at the same time, many of those candidates my find themselves on the ballot because of this movement.
For our nation's "political class", a construct that shouldn't even exist in the self-governing republic envisioned by the Founding Fathers, these developments are viewed with some alarm. This is not surprising, given what recent polls have discovered about the gap between this class, and mainstream America:
By a 62% to 12% margin, Mainstream Americans say the Tea Party is closer to their views. By a 90% to one percent (1%) margin, the Political Class feels closer to Congress.
The left side of the punditry and political establishment view the populist movement as something dangerous and irrational, and do their best to make sure that the handful of racists who show up with inflammatory signs are portrayed as it's vanguard. Then they insinuate, with little to no evidence, that various figures such as Dick Armey or Sarah Palin are controlling the entire movement, though tea parties inspired by Ron Paul were taking place long before either of them arrived on the scene.
The right wing of the political class has viewed the tea party in two ways: with the same level of contempt as their liberal counterparts (isn't it nice when they can agree?), or, on different occasions, with put-on enthusiasm in the hopes of co-opting and controlling the movement. That is, until David Brooks' piece in the New York Times, titled "The Broken Society."
Today, Palm Sunday, and throughout the rest of Holy Week, we devote ourselves to the central mysteries of our faith as Christians: Christ's triumphant entry into Jerusalem. The Last Supper, which instituted for us the mystery of the Holy Eucharist. The suffering and death of Christ on the cross. His resurrection on the third day.
These miracles are the very center of our faith. As Saint Paul said, if Christ did not rise from the dead, then our faith is in vain. Or to paraphrase Flannery O'Connor's use of rather more modern parlance, "If it isn't true, to hell with it."
This central miracle, Christ's death and resurrection, is the miracle which gives our faith meaning and sets it radically apart from the "he was a good man killed by the authorities for standing up for the poor" substitute which some propose. For if Christ was not God, if He did not rise from the dead, if He did not offer to us eternal salvation, then "he was a good man" is no half-way-there substitute. The resurrection is a miracle so unlikely, so scandalous that we must either embrace it wholly or reject Christianity with scorn. The events of Holy Week are not something we can accept half-way, and by accepting them we accept something which goes utterly and completely beyond the natural and predictable world. A miracle.
Continue reading →
Alexis de Tocqueville, Democracy in America, Volume Two, Part Four, Chapter Six: What Kind of Despotism Democratic Nations Have to Fear:
I see an innumerable crowd of like and equal men who revolve on themselves without repose, procuring the small and vulgar pleasures with which they fill their souls. Each of them, withdrawn and apart, is like a stranger to the destiny of all the others: his children and his particular friends form the whole human species for him; as for dwelling with his fellow citizens, he is beside them, but he does not see them; he touches them and does not feel them; he exists only in himself and for himself alone, and if a family still remains for him, one can at least say that he no longer has a native country.
I came across this American Thinker article on the exclusion of Amish and Muslims from ObamaCare:
The Senate health care bill just signed contains some exemptions to the "pay-or-play" mandate requiring purchase of Obamacare-approved health insurance or payment of a penalty fine. As Fox News has pointed out, for instance, the Amish are excused from the mandate:
So while most Americans would be required to sign up with insurance companies or government insurance plans, the church would serve as something of an informal insurance plan for the Amish.

Law experts say that kind of exemption withstands scrutiny.

"Here the statute is going to say that people who are conscientiously opposed to paying for health insurance don't have to do it where the conscientious objection arises from religion," said Mark Tushnet a Harvard law professor. "And that's perfectly constitutional."
Apparently, this exemption will apply similarly to believers in Islam, which considers health insurance – and, for that matter, any form of risk insurance – to be haraam (forbidden).
Steve Gilbert of Sweetness & Light calls our attention to the probability that Muslims will also be expempt. According to a March 23 publication on an authoritative Islamic Web site managed by Sheikh Muhammed Salih Al-Munajjid, various fatwas (religious decrees) absolutely forbid Muslim participation in any sort of health care or other risk insurance:
Health insurance is haraam like other types of commercial insurance, because it is based on ambiguity, gambling and riba (usury). This is what is stated in fatwas by the senior scholars.

In Fataawa al-Lajnah al-Daa'imah (15/277) there is a quotation of a statement of the Council of Senior Scholars concerning the prohibition on insurance and why it is haraam:

It says in Fataawa al-Lajnah al-Daa'imah (15/251):

Firstly: Commercial insurance of all types is haraam because it involves ambiguity, riba, uncertainty, gambling and consuming people's wealth unlawfully, and other shar'i

Secondly: It is not permissible for the Muslim to get involved with insurance companies by working in administration or otherwise, because working in them comes under the heading of cooperating in sin and transgression, and Allaah forbids that as He says: "but do not help one another in sin and transgression. And fear Allaah. Verily, Allaah is Severe in punishment"

[al-Maa'idah 5:2]. End quote.

reservations.
And Allaah knows best.
So, it turns out that observant Muslims are not only strictly forbidden from buying any health insurance under the ObamaCare mandate, but may also not even work for any company that provides such insurance or any other form of commercial insurance.
(…)
Being an observant Catholic I don't have to participate because it goes against my faith to kill unborn innocent children?
The 5th, 7th, and 10th Commandments and the Catechism of the Catholic Church (CCC) forbids me from participating.
5th Commandment & CCC 2268-2269: You shall not kill. (ObamaCare kills unborn babies)[1]