Monthly Archives:
February 2010
In the pro-life cause there are many ways to serve:  volunteering at a crisis pregnancy center, speaker's bureau, education, political action, the list could go on at considerable length.   One of the toughest tasks for pro-lifers is bearing witness to the sacredness of innocent human life outside of an abortion clinic.  The pro-life protestors are usually subject to verbal attack and sometimes physical assault.  It takes brave people to volunteer for such duty.
On November 24, Sarah Winandy and Leah Winandy, mother and daughter, were standing outside of the abortion clinic in Duluth, Minnesota, calling itself the Duluth Building for women.  Part of the Pro-Life Ministry of Duluth, they were passing out pamphlets and protesting abortion. 
Mechelle Hall, a pregnant woman, walked towards Leah Winandy.  Hall pulled out a knife and waved it at Leah, and said, "Don't come near me."  Leah told her, "Please don't kill your baby.  Fear God."  She approached Hall, "Look and listen to your ultrasound."  Hall came towards Leah and held the knife to her throat.  Leah was unhurt and Mechelle Hall was arrested.  Here is a video report on the incident. Continue reading →
Pat Buchanan seems to think the political right is shifting away from Bush II foreign policy. This seems, at best, politically delusional. He rests much of his presumption on the victory of Ron Paul in the pre-2012 GOP presidential nomination straw poll. The poll itself has already been dismissed by the pundits as a non-indicator of the future of the Republican Party.
But what of Buchanan's other points? How do the so-called budget hawk fiscal conservatives justify budget-busting spending on their foreign policy views? Secondly, how and why is this growing American imperialism good for our country? Continue reading →
Bill Maher penned an article ("Health Care Problem Isn't Socialism, It's Capitalism") a number of months ago that arguably captured an essential problem in American culture: the commodification of every aspect of our society. This is to say nothing about the merits of the current proposals of health care reform, but the increasing philosophical materialism and reductionism permeating through the American social fabric. The logic of this distorted view reduces material goods to dispensable goods that are only valuable insofar as subjective value is placed on that good. This unbridled consumerism has even led to human life being reduced to a dispensable good contingent on the subjective value placed extrinsically by society, or in certain situations, by another individual (the obvious examples being abortion and euthanasia). It is from this perspective, particularly, that one might argue that Maher's article is spot on. Continue reading →
Following up on the post of the orthodox, devout, and faithful Dominican nuns making an appearance on the Oprah Winfrey show comes a sweet story of how they presented Oprah with a rosary and taught her the prayers for this sacramental:
Oprah Winfrey was surprised after her recent show featuring the Dominican Sisters of Mary when the sisters in the studio said they had a present for her. "No one ever gives me a present," the television star said. Then, as Sr. Teresa Benedicta related in a talk before a packed gathering at The Bean of Ave Maria Tuesday night, "the sisters gave Oprah a rosary, and taught her how to pray it. She seemed really interested."
The Dominican Sisters of Mary, Mother of the Eucharist, is one of the fastest-growing orders of women religious in the United States. Founded 12 years ago, it now has 98 women and has run out of space at its mother house in Michigan, Sr. Teresa Benedicta said.
In this post I mentioned that the Premier of Newfoundland, Danny Williams, came to the US for heart surgery.  As the video above indicates, Williams is also an ardent support of Canadian Government Health Care, at least for everyone but himself.
Williams is unrepentant for not standing in line with other Canadians awaiting heart treatment.
In an interview with The Canadian Press, Williams said he went to Miami to have a "minimally invasive" surgery for an ailment first detected nearly a year ago, based on the advice of his doctors.
"This was my heart, my choice and my health," Williams said late Monday from his condominium in Sarasota, Fla.
"I did not sign away my right to get the best possible health care for myself when I entered politics."
Some people might say that Williams is a hypocrite.  If he is a hypocrite he is not alone.  Members of Congress, in all their votes on Obamacare, have made certain they will keep their current health care and not be subjected to it.  Members of Congress who vote for Obamacare are thereby implicitly saying:  "Obamacare, it's good enough for the peasants."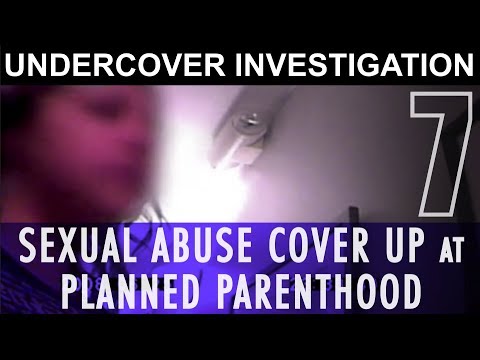 Hattip to Ed Morrisey at Hot Air.  The intrepid Lila Rose and her colleagues at Live Action expose another Planned Parenthood, I have designated that organization as Worse Than Murder Inc., abortion clinic which has a failure of understanding that a 14 year old who has been impregnated by a 31 year old has been the victim of serious crime, a felony in almost all states, and that Worse Than Murder Inc, is required to report the crime to the authorities. 
New undercover footage shows staff at a Milwaukee, WI Planned Parenthood abortion clinic counseling a purportedly 14-year-old statutory rape victim not to tell anyone about her 31-year-old boyfriend and coaching her how to obtain an abortion without her parents' consent. The new video, ninth in a series from Live Action documenting similar behavior in 5 other states, comes amid recent controversy about Planned Parenthood's compliance with state laws regarding minors and abortion.
 
In the video, after hearing the girl is 14 and her boyfriend is "much older," the counselor says whether or not the situation will be reported by clinic workers "depends on the person you're disclosing that information to." When the girl says that her boyfriend is 31, the counselor tells her, "You don't have to say anything" about the statutory rape and instructs her, "Just give them the information that's needed." The counselor also confirms that the 31-year-old "boyfriend" will be paying for the abortion.
 
In Wisconsin, sex between an adult and a minor under age 16 is a felony, and health care professionals are required to report such cases to law enforcement immediately. The law specifically includes abortion providers in this requirement.
Amen, I say to you, until heaven and earth pass away, not the smallest letter or the smallest part of a letter will pass from the law, until all things have taken place.

Iota Unum, written by the late Romano Amerio who passed away in 1997, is a magisterial study of change in the Catholic Church in the last century.  Amerio took his title from Christ's statement in Matthew 5:18 that begins this post.  Amerio began the work in 1935 and published it in 1985.  Born on June 22, 1905 in Lugano, Switzerland, Amerio was a Roman Catholic theologian as well as a philologist and philosopher.  He served as a peritus (theological expert) at Vatican II and was an advisor to Cardinal Guiseppe Siri.
Intensely critical of most of the changes implemented after Vactican II, Amerio essentially became a non-person in Vatican circles after the publication of Iota Unum.  A review prepared for L'osservatore Romano, for example, in 1985 was not published.  The pontificate of Pope Benedict ushered in a change of view as to Iota Unum.  A good overview of Iota Unum and its reception, written by Father Richard Whinder, is here.  Sandro Magister has a fine article here on Iota Unum.  Here is an earlier article from 2007 by Sandro Magister when the silence about Iota Unum at the Vatican was broken.  (Hattip to Father Z.  I was unaware of the book Iota Unum until I read this post by him.) Continue reading →
As we work our way through Lent 2009, we need to rejoice in the turning tide. Though there has been much negative news about the Catholic Church this past decade, much of the negative news had its roots in actions taken during the 1960s and 1970s. Yet, the seeds of the good news planted during the pontificates of Pope John Paul II and now Pope Benedict XVI is just now seeing its shoots and blossoms become visible to the naked eye.
What are the shoots and blossoms?  They can be seen in increasing vocations to the priesthood and religious life, and the strong orthodox nature of these new, young priests. A new crop of Catholic bishops is also boldly showing their orthodoxy, which often befuddles and mystifies the mainstream media and the secular culture in which we live. In addition to this, many in the laity have for years now been writing and blogging about the desperate need for Catholic orthodoxy in a world full of hurt and self absorption. Many ask how can the Church possibly grow when the Church's active laity, especially the young along with those who serve her in ordained and professed ministries, are so different from the culture in which they live? It is that culture in which they live that causes them to see the wisdom in Christ's words and the Church He started through the first pope, the Apostle Saint Peter.
There were fewer shoots and blossoms in the 1970s when the seriousness of the Catholicism was questioned after the Church seemed to be trying to be relative, whether it was related or not, thousands of priests and nuns left their vocations. However, starting in 1978 with the election of Pope John Paul II, the tide began to turn. All of the Polish pontiff's hard work began to be seen in the shoots and blossoms of events like World Youth Day 1993, which was held in Denver. Later in his pontificate thanks to events like World Youth Day, vocations to the priesthood and religious life began to increase.
Glenn Greenswald has an excellent, spot on article over at Salon regarding the "relationship" between the GOP and the tea party movement. I believe it to be a credible analysis. Thoughts?
Venerable John Henry Cardinal Newman, among his many other services to the Church, clarified the concept of development of doctrine as opposed to corruptions of doctrine that occasionally fasten on the Church and are shed off by the Church over time.
Newman posited seven notes, I would call them tests, for determining whether something is a development of doctrine or a corruption.
1.  Preservation of Type
2.  Continuity of Principles
3.  Power of Assimilation
4.  Logical Sequence
5.  Anticipation of Its Future
6.  Conservative Action upon Its Past
7.  Chronic Vigour
Each of these notes are explained by Newman in detail.  The concepts aren't simple either in theory or in application, at least to me, but Newman does a first rate job of explaining them.  The note that has always fascinated me is number six, no doubt because I have always found history fascinating, and the history of the Church especially so.
Newman is quite clear that under the Sixth Note a Development of Doctrine does not reverse what has gone before:  
A true development, then, may be described as one which is conservative of the course of antecedent developments being really those antecedents and something besides them: it is an addition which illustrates, not obscures, corroborates, not corrects, the body of thought from which it proceeds; and this is its characteristic as contrasted with a corruption.
As developments which are preceded by definite indications have a fair presumption in their favour, so those which do but contradict and reverse the course of doctrine which has been developed before them, and out of which they spring, are certainly corrupt; for a corruption is a development in that very stage in which it ceases to illustrate, and begins to disturb, the acquisitions gained in its previous history.
Newman sums up the Sixth Note as follows:  
And thus a sixth test of a true development is that it is of a tendency conservative of what has gone before it.
We live in a time of massive change for the Church.  Change there has always been in the Church, but change on the scale since the calling of the Second Vatican Council is unprecedented.  Newman gives us an analytical tool in his theory of Development of Doctrine to try to discern what changes represent true developments of doctrine and what changes are mere corruptions fastened upon  the Church due to popular intellectual and political movements and prejudices of our time, or reactions to such movements and prejudices,   rather than organic developments from the past history of the Church. 
An example of an organic development of doctrine and what I think is a corruption will now be given.  An organic development is illustrated by Pius XII's proclamation of the doctrine of the Assumption of Mary.  In Munificentissimus Deus Pius XII took pains to show how the doctrine had developed over the centuries.  An example of a corruption I think is the Syllabus of Errors of Pius IX.  Although a defense of the Syllabus can be mounted, and I have done so in the past, and there is much in the Syllabus that is still held by the Church,  it is also fairly obvious that Pio Nono was writing largely in reaction to intellectual and political trends in his time with which he was not in sympathy.  Pio Nono was deeply wedded to an intellectual and political world view that was dying before his eyes.  He sought to enlist the Church in support of what he cherished.  Time has demonstrated that, great Pope though he was, the attempt of Pius in the Syllabus of Errors to outline how the Church should deal with the modern world has proven transitory and a corruption that the Church today merely ignores.  Pope Benedict, before he became Pope, referred to Gaudium et Spes as a "counter-Syllabus".  What new bedrock doctrines and teachings of the Church, which have made an appearance over the last few pontificates, will be totally ignored by popes a century or more hence, only time will reveal, although Newman and his Development of Doctrine analysis may give us hints.  Continue reading →
Number 5 in my series on Great Jesuits of American history.  A hallmark of the Jesuit Order has always been utter fearlessness.  The Order founded by that Basque soldier turned saint, Saint Ignatius Loyola, had as little use for fear as it did for doubt.  The "black robes" of the Jesuits in New France were typical of the Jesuit soldiers of Christ in their almost super-human courage in disdaining the torture and death they exposed themselves to as missionaries to warlike tribes.
Firmly in this tradition of courage is Joseph Timothy O'Callahan.  Born on May 14, 1905 in Roxbury, Massachusetts, he attended Boston College High School.  He joined the Jesuits in 1922  and obtained his BA from Saint Andrew's College in Poughkeepsie, New York in 1925, and his Masters in Philosophy at Weston College in 1929.  Ordained in 1934, he served as a professor of Mathematics, Philosophy and Physics at Boston College until 1937.  He then spent a year as a professor of Philosophy at Weston Jesuit School of Theology, before becoming head of the Mathematics department at the College of the Holy Cross in Worcester, Massachusetts.
On August 7, 1940, Father O'Callahan was appointed a Lieutenant JG in the United States Navy.  His decision to join the Navy as a chaplain shocked some of his friends, one of them remarking, "Let someone younger help those boys.  You can't even open your umbrella!"  Nothing daunted, Chaplain O'Callahan served at the Naval Air Station in Pensacola,  Florida from 1940-1942.  From 1942-1945 he served as chaplain at Naval Air Stations in Alameda, California and at Pearl Harbor in Hawaii.   It was almost at the end of the war when he was assigned to sea duty and reported aboard the Franklin, an Essex Class Fleet Air-Craft Carrier on March 2, 1945.  The Franklin was the fifth ship in the United States Navy to be named after Benjamin Franklin, and had seen a lot of combat during the War.  It was about to see more. Continue reading →