Monthly Archives:
January 2010
On Sunday Harry Thermal of Delaware Online ran a story that said he had the following conversation with the Veep:
Now, one year later, he is dismayed by what has happened to the Senate, and he is trying to convince a reluctant son to run for his former seat.
There is a undercurrent in American society that somehow believes that if the mafia ran things, the country would be better off. There was one city (Newark, New Jersey) where the mafia once controlled much of the city. When their grip on power was done, the city was in tatters. The same could be said for liberals running religion.
[Updates at the bottom of this posting; latest update on 1-26-2010 at 12:24pm CST]
The Catholic blogosphere is currently in an uproar over an event that occurred at Saint James Church on Friday, January 15, 2010 A.D. when a Christian youth group requested and organized an event to draw more young adults into the Catholic Church.  This seemed as an innocuous request since the parish in the past held a classical piano concert in honor of the church's founder Father Felix Valera.
I have to say something about the latest Supreme Court ruling upholding "corporate personhood", declaring that corporations and unions (when was their "personhood" established?) can contribute as much money to political campaigns they like in the name of free speech.
I am not a judicial scholar, but this argument looks absolutely rotten to the core. News articles tell me that Republicans are actually happy about this decision, mouthing the words "this is a victory for free speech", and apparently believing them too.
Because of my limitless capacity for self-doubt, I suppose I can always leave the door open slightly ajar to the possibility that there really is some moral and social good or benefit to allowing multinational corporations and Mafia-infested labor unions to ride roughshod over the American electoral process.
However, because of my sanity, which normally tells me that "an artificial being, invisible, intangible, and existing only in contemplation of law" (to quote dissenting Justice Stevens, quoting John Marshall) isn't a real person, I think this decision is one of the most anti-democratic, nakedly plutocratic I have ever heard of. Arguments for corporate personhood, and the freedom of speech that follows, ultimately give one a sense of what it is like to live in Oceania in Orwell's 1984 and hold the revolutionary thought that 2+2 might actually equal 4, even when Big Brother says it equals 5. War is peace, slavery is freedom, and the freedom to buy politicians and elections is "freedom of speech." Insanity is sane!
Well it took long enough.  George Washington had been dead for more than three decades before a society was founded to build a monument to his honor in the city which bore his name.  In 1832, the centenary of the birth of Washington, the Washington National Monument Society was founded.  The Society began raising funds and in 1836 announced a competition for the design of the monument.  The winning design by Robert Mills envisioned an obelisk arising from a circular colonnade.  The price tag was an astronomical, for the time, one million dollars.  Work on the obelisk finally began in 1848.  Nations around the world were invited to contribute blocks of marble for the monument.
On December 24, 1851, the American Charge d' Affairs in Rome, Lewis Cass, Jr., wrote to the Society,  "I have the honor to inform you that I have been apprized by His Holiness the Pope. . . of his intention to contribute a block of marble toward the erection of the national monument to the memory of Washington. The block was taken from the ruins of the ancient Temple of Peace, adjoining the palace of the Caesars, and is to receive the inscription of 'Rome to America."  No doubt Pope Pius IX recalled that George Washington had ever been a friend to Catholics.
On October 20, 1853, the marble block from the Pope arrived in Washington. Continue reading →
Follow me and I will make you become fishers of men. (cf. Holy Gospel of Saint Mark 1:17)
Grant Desme, a highly touted baseball prospect for the Oakland Athletics organization, decided that he could not fight his calling anymore and answered God by retiring from baseball and to begin seminary training immediately.
A terrific article by Jane Lee of MLB.com.
My emphases and comments:
"Last year before the season started, I really had a strong feeling of a calling and a real strong desire to follow it," the 23-year-old said. "I just fought it."
"As the year went on," he said, "God blessed me. I had a better year than I could have imagined, but that reconfirmed my desire because I wasn't at peace with where I was at. I love the game, but I aspire to higher things.

"I thought, I'm doing well in baseball, but I really had to get down to the bottom of things — what was good in my life, what I wanted to do with my life. And I felt that while baseball is a good thing and I love playing, I thought it was selfish of me to be doing that when I really felt that God was calling me more [Sounds like the Church has gained a mature and strong man for God!], which took me awhile in my life to really trust and open up to it and aim full steam toward Him ."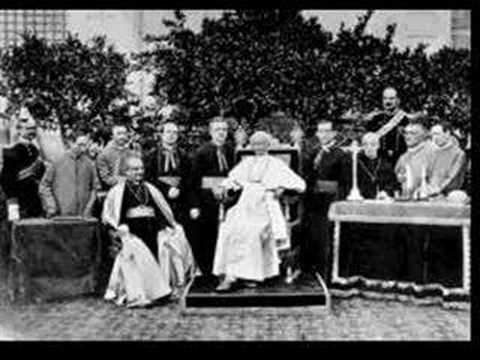 In 1947 Father Domenico Pechenino related what he had witnessed over six decades before.
"I do not remember the exact year. One morning the great Pope Leo XIII had celebrated a Mass and, as usual, was attending a Mass of thanksgiving. Suddenly, we saw him raise his head and stare at something above the celebrant's head. He was staring motionlessly, without batting an eye. His expression was one of horror and awe; the colour and look on his face changing rapidly. Something unusual and grave was happening in him.
"Finally, as though coming to his senses, he lightly but firmly tapped his hand and rose to his feet. He headed for his private office. His retinue followed anxiously and solicitously, whispering: 'Holy Father, are you not feeling well? Do you need anything?' He answered: 'Nothing, nothing.' About half an hour later, he called for the Secretary of the Congregation of Rites and, handing him a sheet of paper, requested that it be printed and sent to all the ordinaries around the world. What was that paper? It was the prayer that we recite with the people at the end of every Mass. It is the plea to Mary and the passionate request to the Prince of the heavenly host, (St. Michael: Saint Michael the Archangel, defend us in battle) beseeching God to send Satan back to hell."

Cardinal Giovanni Batista Nassalli Rocca di Corneiliano wrote in his Pastoral Letters on Lent:  "the sentence 'The evil spirits who wander through the world for the ruin of souls' has a historical explanation that was many times repeated by his private secretary, Monsignor Rinaldo Angeli. Leo XIII truly saw, in a vision, demonic spirits who were congregating on the Eternal City (Rome). The prayer that he asked all the Church to recite was the fruit of that experience. He would recite that prayer with strong, powerful voice: we heard it many a time in the Vatican Basilica. Leo XIII also personally wrote an exorcism that is included in the Roman Ritual. He recommended that bishops and priests read these exorcisms often in their dioceses and parishes. He himself would recite them often throughout the day."
The Prayer written by the Pope is of course the famous prayer to Saint Michael:
Sancte Michael Archangele,
defende nos in proelio;
contra nequitiam et insidias diaboli esto praesidium.
Imperet illi Deus, supplices deprecamur:
tuque, Princeps militiae Caelestis,
satanam aliosque spiritus malignos,
qui ad perditionem animarum pervagantur in mundo,
divina virtute in infernum detrude.
Amen. Continue reading →
"When the time comes as it surely will, when we face that awesome moment, the final judgment, I've often thought, as Fulton Sheen wrote, that it is a terrible moment of loneliness. You have no advocates, you are there alone standing before God and a terror will rip through your soul like nothing you can imagine. But I really think that those in the pro-life movement will not be alone. I think there will be a chorus of voices that have never been heard in this world but are heard beautifully and clearly in the next world and they will plead for everyone who has been in this movement. They will say to God, 'Spare him because he loved us,' and God will look at you and say not, 'Did you succeed?' but 'Did you try?'" – U.S. Congressman Henry Hyde
Here is Louisiana Congressman Joseph Cao, the only Republican to vote for the recent health care reform bill, speaking on the floor of the House of Representatives: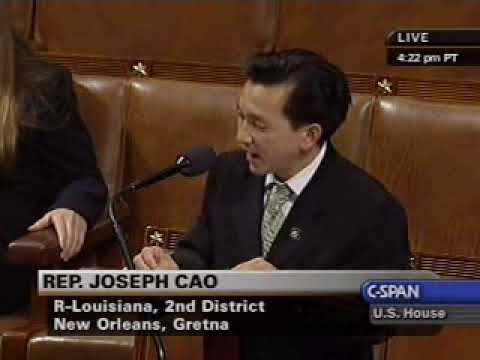 h/t: Mirror of Justice.
A movie which has just debuted caught my attention this morning. It is called To Save a Life, and it is purported to be a film for teens, dealing with teen issues, with an underlying but not-too-subtle Christian message. Here it is in a nutshell: a popular high school athlete's life is changed forever when his former best friend, ditched because he wasn't cool enough to remain friends with, commits suicide in front of everyone.  The popular athlete begins to question everything, and everyone – encouraged by a hip youth pastor, he leaves behind a hedonistic life for one of Christian fellowship, and makes it a special task to prevent the next rejected loner from following in the footsteps of his deceased friend.
A few clips from the movie I've seen floating around on the Web initially left me with mixed feelings. The brand of Christianity being promoted in this film seems, at times, to be a world apart from my own traditional Catholicism. We hear the typical speeches in some instances about how "church" is "judgmental" and "hypocritical" – which are two words often thrown around by people who want to rationalize their own rotten behavior without having to think about it. We ought to be chastised, and another person's hypocrisy has nothing to do with the objective truth or falsehood of their chastisement.
That being said, it dawned on me that among today's teenagers, this Christianity-lite is radically good compared to what they are typically exposed to in the purely materialist-hedonist culture that surrounds them like a choking fog 24-7. What really sort of sealed the deal for me though, and prompted me to write this defense of a film I haven't yet seen, were the reviews that the - yes – liberal media were saying about it. The reviews, as you might guess, are almost unanimously negative: The Village Voice, the NY Times, NPR, and the list could go on for some time, have all panned the movie. Wikipedia states that the reception has been "generally negative to mixed."
Continue reading →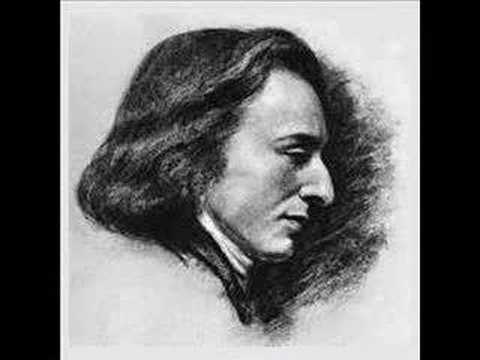 Something for the weekend.  Frederic Chopin Waltz in C sharp minor.  What a tragedy that this great musical genius died at 39.