Monthly Archives:
January 2010
In the third installment of my proposal for a libertarian-distributist alliance, I explore why libertarians ought to be open to distributist ideas. An excerpt:
Chief among the reasons to support a greater distribution of property is the simple truth that the maximum sphere of individual liberty is not to be found in an individualist utopia, but a strong localism that provides individuals in a moral and efficient way that which they would otherwise turn to a powerful state or crime syndicate to provide.
Channel surfing the other night, I came across a slew of 1980s "coming of age" movies on cable television. With all of their flaws (too much sexual innuendo, which is mild by today's comparisons,) one can easily see a positive theme of a bright future and endless possibilities running through this genre of films. I had almost forgotten that in the 1983 film Valley Girl, Julie played by Deborah Foreman actually chastises her hippy parents for their suggestion that if she and her new boyfriend Randy, played by Nicholas Cage, want to explore their sexuality it would be alright by them.  Julie rebukes her parents for having such beliefs as well as the nostalgia surrounding their involvement in the 1960s anti war movement; after all it was the era of Ronald Reagan. Everything seemed possible; it was Morning in America again. Many of these movies were set in California which at the time exuded excitement for those of us growing up in colder, Midwest climates. Economically, California was booming and it was also the heart of a growing and diverse music scene.
Fast forward some 25+ years later and many of today's films have a dark undercurrent with more than a little subtle leftwing political and cultural propaganda running through them. While there are certainly hopeful signs in Hollywood, especially with the advent of stars like Eduardo Verastegi and his movie Bella and associated Metanoia Films, (Click here for my interview with Eduardo Verastegui,) the secular film industry has fallen even farther into the cesspool. Sadly the Golden State's economic boom seems but a distant memory, which was bound to occur when California's Big Government mentality rivaled that of Sweden or the Canadian province of Quebec. The bigger question remains; is California setting the trend once again for the nation and the western world, and if it is what hope is there? The hope remains as it always has not in mortal man and the latest left wing hypothesis about the world's failings, but in the teachings of the Catholic Church.
President Obama on Friday attended a dinner at a retreat for House Republicans in Baltimore, MA. The President delivered a speech calling for bipartisanship and following this, there was a Q&A session that played out more as back-and-forth mostly civil, though sometimes heated, arguing. This went on for over an hour!
This was quite interesting considering the almost scripted and narrative (thanks to the mainstream media) nature of American politics. Lucky for the American people, it was televised.
The March for Life in Washington, D.C. embodied the pro-life movement's annual commitment to renew the fight against public policy and cultural attitudes that undermine and violate the sanctity of human life. This, for some, is not always the most pleasant experience.
A friend of mine who traveled to Washington, D.C. attended a pro-life student conference where the primary focus of the discussion was the future of the conservative movement in the wake of the current Democratic administration and Congress. My friend, Joseph, who is very lost in the world of politics did not care, nor could he fathom why at a pro-life conference the discussion could not drift away from advocating for lower taxes, tighter national security, and "less government in our lives." He emphatically claimed that he "did not care about those things." He would rather discuss, staying on topic, what can be done to promote a culture of life and to end the horror of abortion.
This altogether reminded me of the Texas Right to Life Gala back in October 2009. It was literally a Republican banquet, with the politicians present scoring points and boasting their rhetoric. The keynote speaker talked about supporting small businesses, lower taxes, opposing big government, the problems of "the welfare state," national security, and a host of other traditionally-conservative concerns. Abortion was most certainly mentioned and only discussed within the greater picture of why less government is good, but it (abortion) and other life issues were not the focus at all. In fact, the keynote speech was about the evils of liberalism and why we should fight it by supporting the Republican Party. Suffice to say, I did not enjoy the event at all. It was designed for conservatives and this, in my view, is not good for the pro-life movement. Continue reading →
The French Revolution had the effect of lessening anti-Catholicism in England.  The English admired the courage with which many Catholics fought against the Revolutionaries in France and tolerance was extended to French Catholic refugees in England.  This was a great change as all the French had traditionally been regarded as the mortal enemies of the English.  Edmund Burke began to change this traditional attitude with his Reflections on the Revolution in France.  Here are his comments on Marie Antoinette:
"It is now sixteen or seventeen years since I saw the queen of France, then the dauphiness, at Versailles; and surely never lighted on this orb, which she hardly seemed to touch, a more delightful vision. I saw her just above the horizon, decorating and cheering the elevated sphere she had just begun to move in, glittering like the morning star full of life and splendor and joy. 0h, what a revolution! and what a heart must I have, to contemplate without emotion that elevation and that fall! Little did I dream, when she added titles of veneration to those of enthusiastic, distant, respectful love, that she should ever be obliged to carry the sharp antidote against disgrace concealed in that bosom; little did I dream that I should have lived to see such disasters fallen upon her, in a nation of gallant men, in a nation of men of honor, and of cavaliers! I thought ten thousand swords must have leaped from their scabbards, to avenge even a look that threatened her with insult.
But the age of chivalry is gone; that of sophisters, economists, and calculators has succeeded, and the glory of Europe is extinguished forever. Never, never more, shall we behold that generous loyalty to rank and sex, that proud submission, that dignified obedience, that subordination of the heart, which kept alive, even in servitude itself, the spirit of an exalted freedom! The unbought grace of life, the cheap defense of nations, the nurse of manly sentiment and heroic enterprise is gone. It is gone, that sensibility of principle, that chastity of honor, which felt a stain like a wound, which inspired courage whilst it mitigated ferocity, which ennobled whatever it touched, and under which vice itself lost half its evil, by losing all its grossness."
Something for the weekend.  Riding a Raid, sung by Bobby Horton, the man who has dedicated his life to bringing Civil War music to modern audiences.  Stuart and his cavalry troopers were the glamor boys of the Army of the Northern Virginia.  Twice they rode around the Army of the Potomac, and until 1863 they completely dominated the Union cavalry, although they were usually heavily outnumbered on the battlefield.  This song captures well the spirit of the cavaliers in grey.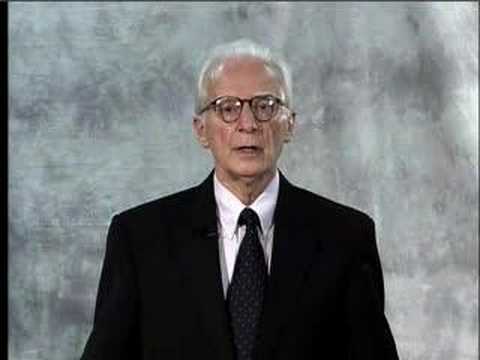 Hattip to Jay Anderson at Pro Ecclesia.  Ralph McInerny, scholar, professor, teacher, philosopher, expert on Medieval philosophy in general and Saint Thomas Aquinas in particular,  novelist who wrote the brilliant  Father Dowling mysteries, and, above all, a loyal son of the Church, has died.  The world has lost a scholar of the first order, and a gentleman of the first kindness.  He will be missed.  May he even now be enjoying the Beatific Vision.
Watching the wrenching news from Haita has been tough but necessary viewing.  I couldn't help but notice a lot of stories of Christian missions rescuing Haitian orphans to bring them to adoptive parents here in the U.S. I also noticed that the Christian adoptive parents crossed over any racial dividing lines and were intensely bonded to these suffering children. In the Christian universe there truly is no more black or white, male or female, in the arena of human dignity.