Monthly Archives:
December 2009
It seems like one thing that nearly anyone on any side of the political spectrum should be able to agree on is that Senator Nelson extracting a provision for the federal government to foot the entire unfunded liability for Medicaid in the state of Nebraska (and for no other state) in perpetuity as the cost of his agreeing to support the current Senate health care bill compromise is reprehensible in the extreme.
One would like to think that such decisions would be made, in a Republic, based on a senator's understanding of whether a bill was actually good for the country as a whole — not based on bribery. Senator Nelson should be ashamed of himself, and so should the Senate leadership which agreed to provide such a buy-off.
At times looking at an example of someone getting an idea wrong is actually the most helpful thing in formulating a better understanding of the topic. That's how I felt, some while back, when I ran into this post descriptively entitled, "Love Never Ends, So How Could A Just Society Bring An End To Charity?" which argues:
I have heard it said by many people that if the government provides for the needs of society through its social services, there will no longer be any need for charity. Yet, we are called to charity, and therefore, we must not allow governments to interfere in our acts of charity. There is something very mixed up with this notion. It is perverting the very nature of charity, twisting it in a way to make sure there will be people who are suffering, so that they can be the objects of our good will. We are being told we cannot wish for a more just society because if such a society exists, charity will vanish.

But this cannot be the case, can it?

What exactly is the aim of charity but love? Love can be manifest in many ways; when someone is in dire straights, love seeks to help them out of it. But that is not all love seeks for them. Indeed, does a husband or wife love their family less after they have provided for their family's needs? Certainly not! If we would not look at our family relationship in this way, why do we look at the world in this fashion?

…

Charity is caritas, love; to act in charity is to follow the dictates of love. Charity seeks for the betterment of others; in doing so, it recognizes that the most immediate need should be taken care of first (food, shelter, clothing, health, quality of life, etc). If these are taken care of, this does not diminish the need for charity: it provides room for greater forms of charity, for greater forms of love.
Now, I don't think that, "Where will that leave charity," is a universally good answer to suggestions of instituting social services. In a society which is already weak and uncohesive, there's clearly a need for some minimal level of social services. The legitimate question to be argued between political factions is what the appropriate extent and form of social services should be — not whether there should be any at all. (If you're unsure of this, ask yourself if you'd really support closing government homeless shelters and food assistance, abolishing unemployment, or eliminating the federal deposit insurance that assures that if your bank runs into problems your saving account doesn't vanish over night. The sight of people literally dying in the street was not uncommon 150 years ago in many parts of what is now the developed world, and the fact that we've largely eliminated that — though social programs as well as through charity — is certainly not a bad thing.)
Continue reading →
By a vote of 60-40 early this morning in the Senate, the Democrats, with not a Republican vote, voted to cede power to the Republicans in 2010.  The Democrats thought they were voting to invoke cloture on the ObamaCare bill, but the consequences of the passage of this bill, assuming that it passes the House, will likely be to transform a bad year for the Democrats next year into an epoch shaping defeat.  As Jay Cost brilliantly notes here at RealClearPolitics:
"Make no mistake. This bill is so unpopular because it has all the characteristics that most Americans find so noxious about Washington.
It stinks of politics. Why is there such a rush to pass this bill now? It's because the President of the United States recognizes that it is hurting his numbers, and he wants it off the agenda. It might not be ready to be passed. In fact, it's obviously not ready! Yet that doesn't matter. The President wants this out of the way by his State of the Union Address. This is nakedly self-interested political calculation by the President – nothing more and nothing less.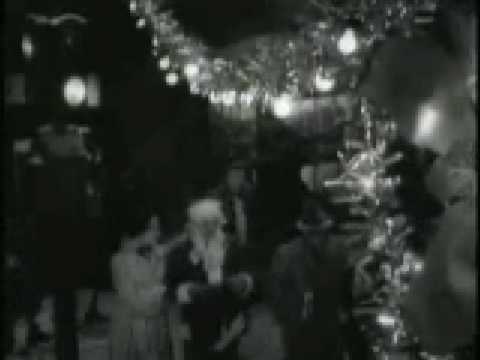 Damon Runyon and Bob Hope make a terrific combination in The Lemon Drop Kid (1951).  Based very loosely on a short story by Damon Runyon, the film is filled with the usual Runyon collection of colorful and humorous, unlike crooks in real life, gangsters.   Hope takes center stage as the Lemon Drop Kid, a cowardly and incompetent, in other words the personae Hope normally assumed in his film comedies of this period, racetrack tout.   He dreams up a scam involving the establishment of an old age home for old gangster wives and molls in order to pay off gangster Moose Moran the $10,000.00 he owes him, and to escape Moose having surgery performed upon him sans anesthesia.  In the end, nobler sentiments stir within him, and Hope foils the gangsters, saves the old age home and stages an affecting reunion on Christmas eve between an elderly gangster released from prison and his wife, Nellie Thursday, after whom the old age home is named.  Hope is ably supported by a superb cast including Lloyd Nolan, William Frawley and Marilyn Maxwell.  The song Silver Bells featured in the video clip at the beginning of this post, which has become a Christmas favorite, made its debut in this film.
Hattip to Ace of Spades.  I have to refresh my credentials as Chief Geek on this blog and so I post this blooper compilation video from the original Star Trek series.  Much to my disappointment they did not include some of Shatner's more histrionic Captain Kirk speeches, but what they chose isn't bad.
The fourth and final part of my presentation of the four sermons on the Anti-Christ delivered by John Henry Cardinal Newman before his conversion during Advent in 1835.  Part I is here, part II is here and Part III is here.
In this last sermon Newman speaks of the persecution that will attend the reign of the anti-Christ.  In Newman's day, living memory could recall the savage persecution that the Church endured dring the initial years of the French Revolution.  In our time, we have the blood-stained last century when millions of Christians were martyred for their faith.  It is all too easy to suspect that those terrible persecutions were trial runs for the persecution of the Anti-Christ.  The last century brought to reality these words of Newman:  "Let us then apprehend and realize the idea, thus clearly brought before us, that, sheltered as the Church has been from persecution for 1500 years, yet a persecution awaits it, before the end, fierce and more perilous than any which occurred at its first rise." Certainly all prior persecutions pale before what Christians experienced in the Terrible Twentieth.
This is an interesting passage from Newman's sermon:  "Again, another anxious sign at the present time is what appears in the approaching destruction of the Mahometan power. This too may outlive our day; still it tends visibly to annihilation, and as it crumbles, perchance the sands of the world's life are running out." I assume that Newman was thinking of the decline of the Ottoman Empire of his day, the sick man of Europe.  Freed from this adversary, perhaps Europe would unite behind one man, reform or revive the Roman Empire, and bring about the conditions for the Anti-Christ.  Small wonder that Hitler was frequently deemed the Anti-Christ during his lifetime.  Of course Hitler was not the Anti-Christ, but perhaps merely one of myriads of anti-Christs who have arisen and fallen in the centuries since the coming of Christ, or perhaps he is a precursor of the Anti-Christ.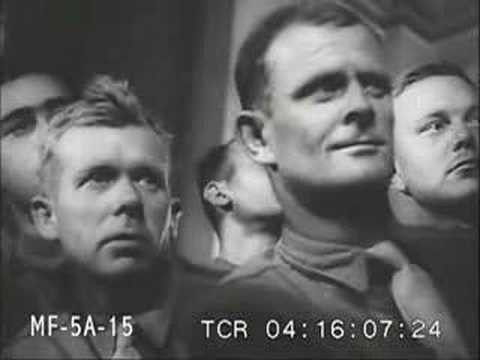 Pope Benedict has decreed Pope Pius XII Venerable which moves the hero Pope of World War II closer to sainthood.  I deem Pope Pius XII a hero because, confronting one of the cruelest tyrants in the lamentable chronicles of human crime, he saved hundreds of thousands of potential victims.  Millions of people alive today owe their lives to the actions of Pius XII.  Jewish historian Martin Gilbert, the world's foremost authority on Sir Winston Churchill, and one of the most highly regarded historians of the World War II era, has stated as follows:
"Gilbert replied: "Please read my new book, 'The Righteous.' I've written extensively there about the Catholic Church, some of whose leaders played a remarkable part in the rescue of Jews, many of whose priests and [...] ordinary Catholics played a remarkable part."
"The Pope himself was denounced by Dr. Goebbels" — the Nazi propaganda minister — "for having taken the side of the Jews in the Christian message, in December 1942, where he criticized racism," Gilbert said.
He continued: "The Pope also played a part, which I describe in some detail, in the rescue of three-quarters of the Jews of Rome, at very short notice, when the SS came in and tried to round up all 5,000, at least 4,000 of whom were given shelter in the Vatican itself and other Catholic places. …
"So I hope that my book can restore, in a way, on the foundation of historical fact, the true and wonderful achievements of Catholics in helping Jews during the war." Continue reading →
(Updates at the bottom of this article.)
Harry Reid was able to make huge concessions to the state of Nebraska and bought Senator Ben Nelson's vote a la Mary Landrieu.  The vote seems headed to the floor with all 60 votes secured to impose on American's draconian laws that would hike insurance rates and begin the downward slope towards European style socialism.
Nelson secured full federal funding for his state to expand Medicaid coverage to all individuals below 133 percent of the federal poverty level. Other states must pay a small portion of the additional cost. He won concessions for qualifying nonprofit insurers and for Medigap providers from a new insurance tax. He also was able to roll back cuts to health savings accounts.
What's in the bill that I'm aware of?  I've broken down the Washington Post article almost verbatim below:
Hattip to Big Hollywood.  Of course we know this could never happen.  NORAD  has been an ally of Santa for years.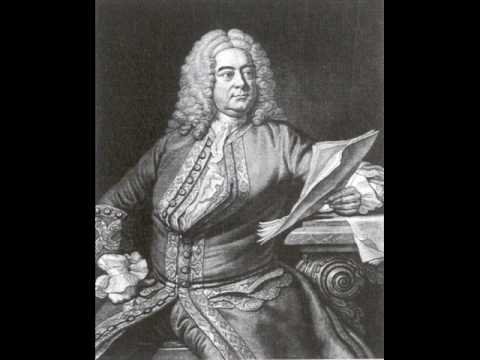 Something for the weekend.  The second part of the Advent portions of Handel's Messiah.   The first part is here.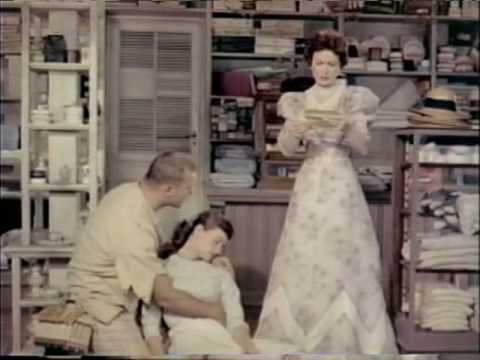 What would Christmas be without Devil's Island and escaped convicts?  This is probably a Christmas movie to avoid unless, like me, you are blessed\cursed with a quirky sense of humor.  On Christmas Eve 1895, three escaped convicts from Devil's Island, portrayed by Humphrey Bogart, Peter Ustinov and Aldo Ray, fall in with a family who run a store.  Initially planning on robbing and murdering them, the convicts instead end up helping the family and by the conclusion of the film decide to return to prison to serve out their sentences.  Hearing the plot, I am sure you are aware that a fair amount of suspension of disbelief is required while watching the film.
Some swine in Auckland, New Zealand have decided to grab some cheap publicity by blaspheming the Mother of God at Christmas time.  If you want your blood to boil you may see a story about the blasphemy here.  Other than urging actions that a lawyer should not, I think the proper response to this is to repeat this prayer:
Act of Reparation to the Blessed Virgin Mary
O blessed Virgin, Mother of God, look down in mercy from heaven, where thou art enthroned as Queen, upon me, a miserable sinner, thine unworthy servant. Although I know full well my own unworthiness, yet in order to atone for the offenses that are done to thee by impious and blasphemous tongues, from the depths of my heart I praise and extol thee as the purest, the fairest, the holiest creature of all God's handiwork. I bless thy holy name, I praise thine exalted privilege of being truly Mother of God, ever virgin, conceived without stain of sin, co-redemptrix of the human race. I bless the Eternal Father who chose thee in an especial way for His daughter; I bless the Word Incarnate who took upon Himself our nature in thy bosom and so made thee His Mother; I bless the Holy Spirit who took thee as His bride. All honor, praise and thanksgiving to the ever-blessed Trinity, who predestined thee and loved thee so exceedingly from all eternity as to exalt thee above all creatures to the most sublime heights. O Virgin, holy and merciful, obtain for all who offend thee the grace of repentance, and graciously accept this poor act of homage from me thy servant, obtaining likewise for me from thy divine Son the pardon and remission of all my sins. Amen.