Monthly Archives:
December 2009
Little Drummer Boy is one of my favorite Christmas songs of all time and I surprisingly stumbled across the Celtic Woman version of this song.  Celtic Woman is an all-female musical ensemble which I came across on YouTube earlier this year and they are delightfully good!
This version of the popular Christmas song has Gregorian chant in it, I'm not sure who scored this, but it works very well with Celtic Woman's version of Little Drummer Boy.

Here is the original music by the Harry Simeone Chorale: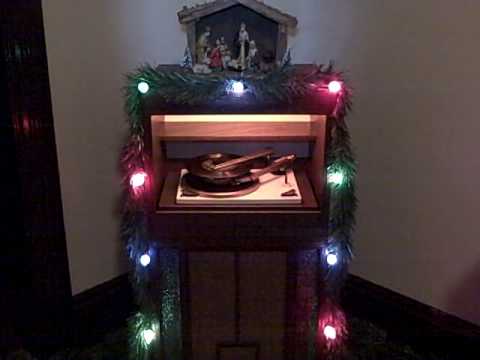 And finally here is the Vienna Boys Choir rendition of this song:
My favorite line of the song is "then He smiled at me".
Gets me every time.
Long live Christ the King!
Have a blessed Christmas.
Something for a Christmas Eve.  Hark the Herald Angels Sing combined with Renaissance Masters praising in paint Madonna and Child.
Hark the herald angels sing
"Glory to the newborn King!
Peace on earth and mercy mild
God and sinners reconciled"
Joyful, all ye nations rise
Join the triumph of the skies
With the angelic host proclaim:
"Christ is born in Bethlehem"
Hark! The herald angels sing
"Glory to the newborn King!"
Christ by highest heav'n adored
Christ the everlasting Lord!
Late in time behold Him come
Offspring of a Virgin's womb
Veiled in flesh the Godhead see
Hail the incarnate Deity
Pleased as man with man to dwell
Jesus, our Emmanuel
Hark! The herald angels sing
"Glory to the newborn King!"
Hail the heav'n-born Prince of Peace!
Hail the Son of Righteousness!
Light and life to all He brings
Ris'n with healing in His wings
Mild He lays His glory by
Born that man no more may die
Born to raise the sons of earth
Born to give them second birth
Hark! The herald angels sing
"Glory to the newborn King!"
As an Illinois Republican I have little love for the Daley clan of Chicago.  However, I have always respected their political acumen.  William Daley, Commerce Secretary under Bill Clinton and Al Gore's campaign chairman in 2000, where he was much too effective for my comfort in what should have been a big Republican year, and brother of Richie the Lesser, current Mayor for Life of the Windy City, has an interesting column today in the Washington Post:
But now they face a grim political fate. On the one hand, centrist Democrats are being vilified by left-wing bloggers, pundits and partisan news outlets for not being sufficiently liberal, "true" Democrats. On the other, Republicans are pounding them for their association with a party that seems to be advancing an agenda far to the left of most voters.
The political dangers of this situation could not be clearer.
Witness the losses in New Jersey and Virginia in this year's off-year elections. In those gubernatorial contests, the margin of victory was provided to Republicans by independents — many of whom had voted for Obama. Just one year later, they had crossed back to the Republicans by 2-to-1 margins.
Witness the drumbeat of ominous poll results. Obama's approval rating has fallen below 49 percent overall and is even lower — 41 percent — among independents. On the question of which party is best suited to manage the economy, there has been a 30-point swing toward Republicans since November 2008, according to Ipsos. Gallup's generic congressional ballot shows Republicans leading Democrats. There is not a hint of silver lining in these numbers. They are the quantitative expression of the swing bloc of American politics slipping away.
And, of course, witness the loss of Rep. Griffith and his fellow moderate Democrats who will retire. They are perhaps the truest canaries in the coal mine.
Despite this raft of bad news, Democrats are not doomed to return to the wilderness. The question is whether the party is prepared to listen carefully to what the American public is saying. Voters are not re-embracing conservative ideology, nor are they falling back in love with the Republican brand. If anything, the Democrats' salvation may lie in the fact that Republicans seem even more hell-bent on allowing their radical wing to drag the party away from the center.
All that is required for the Democratic Party to recover its political footing is to acknowledge that the agenda of the party's most liberal supporters has not won the support of a majority of Americans — and, based on that recognition, to steer a more moderate course on the key issues of the day, from health care to the economy to the environment to Afghanistan. (end of column)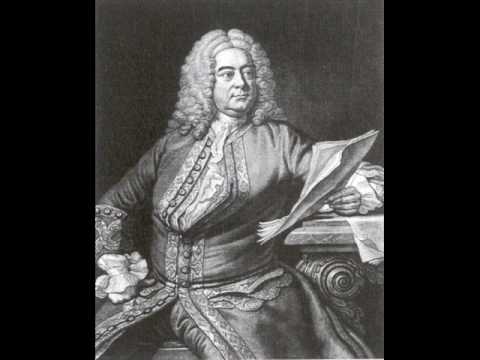 The culmination of the Advent portions of Handel's Advent Messiah.  Part I is here and Part II is here.  Handel heralds the coming of Christ with the immortal words of Isaiah Chapter 9, verse 6:
For unto us a child is born, unto us a son is given: and the government shall be upon his shoulder: and his name shall be called Wonderful, Counselor, The mighty God, The everlasting Father, The Prince of Peace.
"17 And if Christ has not been raised, your faith is futile; you are still in your sins. 18 Then those also who have fallen asleep in Christ are lost. 19If only for this life we have hope in Christ, we are to be pitied more than all men." (1 Cor 15:17-19)
It seems to me that marriage and family are probably the area in which different sub-cultures of our country have diverged most radically. Reading this New York Times feature about the author's attempts to improve her marriage is in some ways a more alien experience than reading an anthropological study of some distant tribe. The instinct behind the exercise is laudable:
The idea of trying to improve our union came to me one night in bed. I've never really believed that you just marry one day at the altar or before a justice of the peace. I believe that you become married — truly married — slowly, over time, through all the road-rage incidents and precolonoscopy enemas, all the small and large moments that you never expected to happen and certainly didn't plan to endure. But then you do: you endure. And as I lay there, I started wondering why I wasn't applying myself to the project of being a spouse. My marriage was good, utterly central to my existence, yet in no other important aspect of my life was I so laissez-faire. Like most of my peers, I applied myself to school, friendship, work, health and, ad nauseam, raising my children. But in this critical area, marriage, we had all turned away. I wanted to understand why. I wanted not to accept this. Dan, too, had worked tirelessly — some might say obsessively — at skill acquisition. Over the nine years of our marriage, he taught himself to be a master carpenter and a master chef. He was now reading Soviet-era weight-training manuals in order to transform his 41-year-old body into that of a Marine. Yet he shared the seemingly widespread aversion to the very idea of marriage improvement. Why such passivity? What did we all fear?
There is an old tradition that Washington prayed in the snow at Valley Forge on Christmas Day 1777.  Certainly the wretched condition of the Continental Army in December of 1777, with a hungry winter beginning, would have driven commanders less pious than Washington to their knees.  However, Washington was pious and prayed every day.
The tradition rests on this account of the Reverend Nathaniel Randolph Snowden, a Presbyterian Minister in Philadelphia who lived from 1770-1851 and who wrote the following: Continue reading →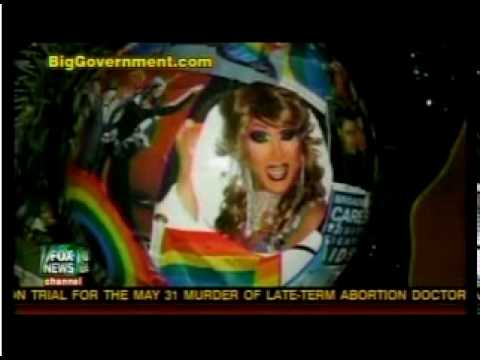 Now what would Christmas be without a Mao ornament on the White House tree?  Call me provincial, but somehow an ornament of a Communist dictator responsible for the deaths of approximately 60 million Chinese strikes me as a tad out of place.
Perhaps it was donated by an admirer of Mao in the Obama administration?  Maybe Anita Dunn, the former White House Communications Director?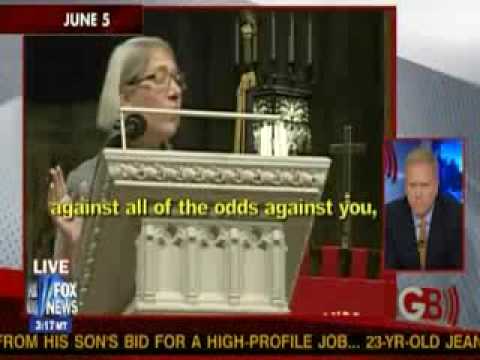 If an image of Mao must be on the White House Christmas Tree, I would suggest this one: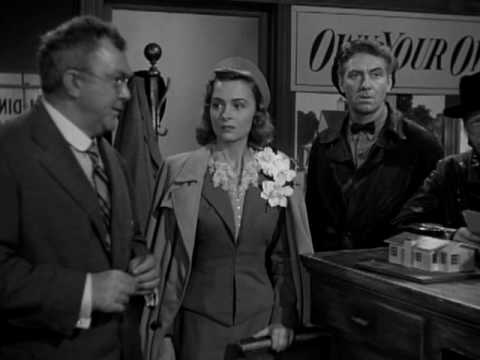 In the above video we have George Bailey, brilliantly played by Jimmy Stewart, attempting to stem a bank run during the Great Depression.  Just in time for Christmas the indispensable Iowahawk updates this story.  We join Senator George Bailey attempting to explain his support for ObamaCare to his angry constituents:
It's A Wonderful Bill
(with deep apologies to Frank Capra)
**************
Scene 14: Christmas Eve, inside Bedford Falls Town Hall. Senator George Bailey confronts an angry mob of constituents protesting his vote on the new health care bill.
MAN #1
Come on Bailey, you can't hide forever! Let us in!
WOMAN #1
Yeah, what is this mandatory insurance nonsense? Stop cowering behind that podium George! We want answers!
crowd erupts into shouting
GEORGE BAILEY
Now now now, everybody calm down, see? If you'll, well, see, just let me explain…
MAN #2
You should've explained these death panels before we elected you! Let's get 'em!
WOMAN #2 (shaking pitchfork)
Yeah!
MAN #3
Hey, pipe down youse mugs, let the man talk. It'll be 15 minutes before the tar is hot enough to pour. Out with it Bailey!
GEORGE BAILEY
Well well, thank you for that Pete. Now folks, see, you just gotta understand how Washington works. Remember how you, you sent me there to bring back free things to Bedford Falls, like free heath care and jobs and that new George S. Bailey retractable midnight basketball court for the high school gym?
MAN #4
Hey Bailey, do know how many kids drowned at the prom last year from that stupid thing? 
GEORGE BAILEY
Well, now now now, Clem, sure a few kids drowned. But look at all the jobs it created down at the Potter Retractable Basketball Floor factory. And that's my point. Now, see, down in Washington there's a whole Senate full of regular guys like you and you, and me, and we represent thousands of places just like Bedford Falls. And all of those places want their own jobs and healthcare and retractable basketball courts. And it turns out all of this costs money, so we have to get, well, revenues…
WOMAN #3
You mean taxes?
GEORGE BAILEY
Well, yeah, Helen, if that's how you want to put it. See, we put all those revenues in a, a, a, big pile there in Washington, and then we start making deals and such, to make sure we can all bring some home. Sometimes we run out, and have to make up for it with other fees…
MAN #2
You mean taxes? Why don't you get it from Old Man Potter?
WOMAN #2
Yeah! Get it from Potter!
GEORGE BAILEY
Now, now, I hate old man Potter just as much as the rest of you. Maybe more. He lives in that cold old mansion up there on Beacon Hill, while you're getting laid off and trying to make ends meet. It just isn't right, and that's why I organized the big ACORN march against him last year. But I'm telling you, even if we confiscated every penny he has, we couldn't pay for your free universal health care. That's why we have to charge you for some of it, and make sure you don't use too much. But don't worry, I sent my top trade representative Uncle Billy over to China to get a payday loan for the rest.
 Go over to Iowahawk here to read the whole hilarious thing.
I knew times were tough, but this is getting ridiculous!  Santa files for Chapter 11 Bankruptcy.  Read about it here.  I suspect this is just one of those fake Santas however, and not the true Santa as depicted in this famous letter:
In my early teen years I was a fan of Rod Sterling's anthology series Night Gallery.  Usually consisting of tales of  horror, on December 15, 1971 something different was broadcast for Christmas.  Edward G. Robinson gives a moving performance of the eternal Jewish longing for the Messiah, and how, whether we realize it or not, we are always in God's hands.  The episode may be viewed here.
In a recent post to Vox Nova, Michael Iafrate (aka. "The Catholic Anarchist") offers a welcome reminder concerning Pope Benedict's admonishment to the Brazilian bishops of "more or less visible consequences, of rebellion, division, dissent, offense, anarchy are still being felt, creating amidst your diocesan communities great pain and a grave loss of living strength", stemming from "he non-critical import, made by some theologians, of theses and methodologies originating from Marxism." To which Michael replies:
No where in this document, nor in either of the Vatican's other two documents on liberation theology, does the Church condemn liberation theology as a whole. Nor does the Church even condemn all of the ideas of Marxism. John Paul II in fact used Marx very clearly in his encyclical Laborem Exercens. Anyone with even the most basic knowledge of Marxian themes can see Marx's influence on John Paul II. Paul VI affirmed the compatibility of some forms of socialism with Catholicism and used Marxian terminology in his encyclical Populorum Progressio. In fact, by warning against "a-critical" uses of Marxism, the Church implies that critical use of Marxism is in fact acceptable, and this is what most liberation theologians in fact do. Indeed this is what official Catholic social teaching has done since the Second Vatican Council.

Once again, this is not a condemnation of liberation theology. It is merely a warning against certain tendencies. The only way one would know this, though, is to know the history of the disputes and to know the Vatican's two previous texts on liberation theology neither of which condemn liberation theology in toto.

Finally, it is important to consider not only this message to the Brazilian bishops, but a message to the same bishops delivered by the Venerable John Paul II who insisted that liberation theology is "both useful and necessary."
Michael is certainly right that the Church has never condemned liberation theology in toto. (Nor has it condemned capitalism or capital punishment or sexual relations in toto, howbeit that is the impression one often receives reading the rantings of the fringe left and/or right, or even many presentations within the mainstream press which abandon, for the sake of a catchy headline or a cheap soundbyte, the carefully-nuanced position of the Catholic Church.
At any rate, as Michael wisely suggests, on the matter of "liberation theology" the remedy here would be a close study of the texts. For our readers' benefit, a compilation of texts by Pope John Paul II himself.