Monthly Archives:
December 2009
We're beginning the last year of a decade now, not starting a new one.
While we're at it, I might as well revisit an oldie… the third millennium began on January 1st, 2001.
Sigh. 
Blessed Solemnity of Mary, Mother of God, the Octave of Christmas, and Happy New Year!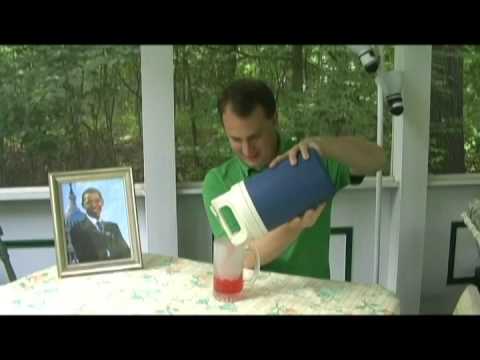 Hattip to Ed Morrissey at Hot Air.  Cult, what cult?  The Danish paper Politiken assures us that the South Side Messiah is greater than the real Messiah.
He is provocative in insisting on an outstretched hand, where others only see animosity.
His tangible results in the short time that he has been active – are few and far between. His greatest results have been created with words and speeches – words that remain in the consciousness of their audience and have long-term effects.
He comes from humble beginnings and defends the weak and vulnerable, because he can identify himself with their conditions.
And no we are not thinking of Jesus Christ, whose birthday has just been celebrated – - but rather the President of the United States Barack Hussein Obama.
For some time now, comparisons between the two have been a tool of cynical opinion that quickly became fatigued of the rapture that Obama instilled prior to and after the presidential election last year.
From the start, Obama's critics have claimed that his supporters have idolised him as a saviour, thus attempting to dismantle the concrete hope that Obama has represented for most Americans.
The idea was naturally that the comparison between Jesus and Obama – which is something that the critics developed themselves – would be comical, blasphemous, or both.
If such a comparison were to be made, it would, of course, inevitably be to Obama's advantage.
Today, his historic Health Reform is being passed through the American Senate – a welfare policy breakthrough that several of his predecessors have been unable to manage.
Despite all the compromises, it has finally been possible to ensure something so fundamental, as the right of every American not to be financially shipwrecked when their health fails them. Add to that the biggest ever financial support package in America's history, a major disarmament agreement and the quickest-ever re-establishment of American reputation.
On the other hand, we have Jesus' miracles that everyone still remembers, but which only benefitted a few. At the same time, we have the wonderful parables about his life and deeds that we know from the New Testament, but which have been interpreted so differently over the past 2000 years that it is impossible to give an unequivocal result of his work.
Obama is, of course, greater than Jesus – if we have to play that absurd Christmas game. But it is probably more meaningful to insist that with today's domestic triumph, that he has already assured himself a place in the history books – a space he has good chances of expanding considerably in coming years.
Without, however, ever attaining the heavens….
I can't even get angry at this.  Stupidity of this magnitude is to be laughed at, not to be enraged at.  Suffice it to say that the fools who wrote this did Obama no favors.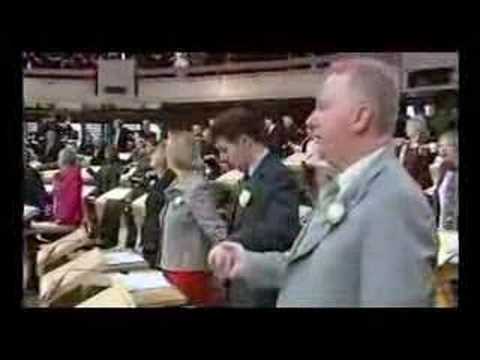 Auld Lang Syne from the Scottish Parliament, proving once again that most politicians cannot sing to save their souls.  At least it was done on the tax dime of the Scots and not us!  At any rate, have the happiest of New Years. 
Clan McClarey will be spending this New Year's Eve in our traditional New Year's Eve activities:  eating snacks, and watching Dune, a movie so bad that it is good!
Who cannot laugh at such unintenionally hilarious lines of diaglogue as :
Muad'Dib: Gurney, when the storm hits… set off the atomics. I want an opening through the entire Shield Wall. Stilgar, do we have wormsign?
Stilgar: Usul, we have wormsign the likes of which even God has never seen.
Paul Atreides: Father… father, the sleeper has awakened!

Piter De Vries: It is by will alone I set my mind in motion. It is by the juice of Sapho that thoughts acquire speed, the lips acquire stains, stains become a warning. It is by will alone I set my mind in motion.

Paul Atreides: Shield practice? Gurney… we had practice — this morning… I'm not in the mood.
Gurney Halleck: Not in the mood?! Mood's a thing for cattle and love play… not fighting.
Paul Atreides: I'm sorry Gurney.
Gurney Halleck: Not sorry enough.

Baron Vladimir Harkonnen: He who controls the spice, controls the universe!
Stilgar and the Fremen: Hmmm. Shai-hulud.
Feyd-Rautha: I will kill him!

Alia Atreides: And how can this be? For he is the Kwisatz Haderach!

Put into a very good mood we toast the new year with egg nog and retire.  See you all in 2010!
In the closing days of December 2009, Pope Benedict XVI signed a decree of "heroic virtues" of Pope Pius XII, which places him on the path to sainthood. This decision has caused a worldwide uproar among Jews, dissident Catholics, and others who believe that Pius was silent, or worse yet, complicit, in the Holocaust.
In the first two decades following World War II, there was certainly no public perception, among Jews, Catholics, or anyone else that Pius had been silent to a fault during the Holocaust, much less that he was "Hitler's Pope." Prominent Jewish leaders such as the first Israeli Prime Minister, Golda Meir, as well as Chief Rabbi Isaac Herzog of Palestine praised Pius. TIME Magazine reported in 1953 that Pius was "to Romans and to much of the world, something of a living and familiar saint." It was widely known that Pius XII, to a greater extent than many secular heads of state, opposed the designs of the Third Reich. When Pius was able to speak to the world, as he did on Christmas in 1942, there was no question as to where he stood on the tragedies unfolding worldwide.
As he comes under increasing pressure from the Obama administration, Congressman Bart Stupak is publicly stating that he and his colleagues in the House will stand firm on pro-life principles and reject any bill that allows public funding of abortion.
At this point I am fairly certain I don't want the Obama administration to have a thing to do with my health coverage. Nor am I convinced that a bill which leftists, libertarians, and conservatives (do I really need to link anything?) are rejecting and deriding – for different reasons, of course – is really going to end up helping the poor. Whether it is a massive giveaway to insurance companies, an unwelcome and unaffordable expansion of government power and control, or both, I see no compelling reason to support the bill, even without public funding of abortion.
If Stupak is successful and abortion funding is out of the final bill, there are at least 40 House Democrats who have pledged to vote against it (because the right to have the government pay for the murder of one's own children is more important than insuring the poor, I guess). That will probably kill it. And if he fails, he has hinted that he and at least 10-12 of his colleagues will vote no on the bill, which may be enough to kill it.
So, either way, I say, go Bart go, Godspeed. Because if this monstrosity does get passed, I'd at least like to know that our tax dollars aren't funding child murder. Pro-life Democrats have demonstrated their ability to influence and even steer the course of national policy. In my view, that is a positive thing no matter what else results.
One of the things that strikes me repeatedly watching the global warming debate (especially in the lead-up to and in the wake of the Copenhagen conference) is the incredible amount of excitement people have about trying to get countries to make commitments in regards to CO2 emissions which they obviously are not going to keep.
For instance, in discussing their hopes for Copenhagen, a number of environmentalists expressed hope that there would not be another "do nothing" commitment such as the Kyoto Accord — despite the fact that even those countries which did agree to Kyoto had not managed to keep those very modest commitments. The goals that environmentalists did very much want to see committed to (generally a 80-90% global drop in CO2 emissions within somewhere between 10 and 40 years) are far more aggressive, and thus far more unrealistic.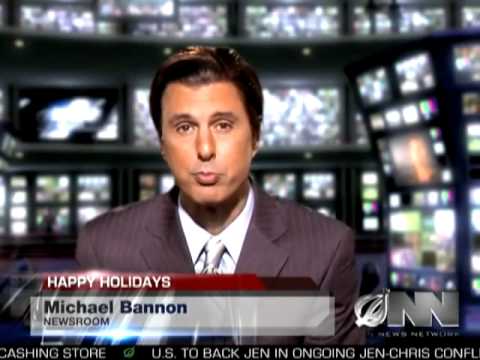 From the only reliable source of news on the net, the Onion.  Ah, the perennial problem of shopping for relatives you have met maybe once or twice, and trying to remember that the cute niece who just last year it seems was five years old is now 22 and probably is not still playing with dolls!  Fortunately my wife keeps the situation under control so I do not appear completely out of touch in my gift selections.  Hmmm, now that I think about it, my wife did request a tea kettle for Christmas.  Onion, you are a life saver!   Too late for Christmas, but not for her January birthday!
House Speaker Nancy Pelosi was interviewed in a recent edition of Newsweek, in which she had the opportunity to set the bishops straight on the participation of Catholics in public life.
I think you have had some brushes with [church] hierarchy.

I have some concerns about the church's position respecting a woman's right to choose. I have some concerns about the church's position on gay rights. I am a practicing Catholic, although they're probably not too happy about that. But it is my faith. I practically mourn this difference of opinion because I feel what I was raised to believe is consistent with what I profess, and that is that we are all endowed with a free will and a responsibility to answer for our actions. And that women should have that opportunity to exercise their free will.

Is it difficult for you to reconcile your faith with the role you have in public life?

You know, I had five children in six years. The day I brought my fifth baby home, that week my daughter turned 6. So I appreciate and value all that they want to talk about in terms of family and the rest. When I speak to my archbishop in San Francisco and his role is to try to change my mind on the subject, well then he is exercising his pastoral duty to me as one of his flock. When they call me on the phone here to talk about, or come to see me about an issue, that's a different story. Then they are advocates, and I am a public official, and I have a different responsibility.
Fr. John Zuhlsdorf applies the necessary fisking and muses: "I cannot fathom why she hasn't been told she must not receive Holy Communion. How much more public scandal does she have to give before the bishops of the places where she resides take concrete action?"
My thoughts exactly. Note that she has already received an admonishment from the Holy See and an invitation to "converse" from San Francisco Archbishop George H. Niederauer.
The epidemics of amnesia, Alzheimer's, schizophrenia, self-hypnosis, and intellectual doublethink are on the rise in Washington—rising faster, by the calculation of some spectators, than our national debt.
It goes without question that there are things on record some would prefer to forget or never have mentioned again. Republican lawmakers, influenced by political expediency or historical confusion, presented themselves in the latter part of this year as the champions of Medicare. The glaring absurdity of GOP Medicare scare-tactics somehow passed under the radar of the majority of critics, who most certainly had their eyes fixed on the Democrats.
Just recently Senator Hatch (R-Utah) decided that he would not let the year close without displaying one more case of Republican intellectual doublethink—one so incredible that is absolutely mind-boggling to the habitual political observer who realizes that the GOP is going to ride to victory in 2010 not just on the failures of Democratic leadership, but on the sweeping epidemic of American political amnesia. Continue reading →