Monthly Archives:
November 2009
A roundup from around the web …
1.  Jay Anderson gives us a history lesson on "The First Thanksgiving":
Every gradeschool boy and girl in the U.S. will confidently tell you that their history books say that the very first Thanksgiving on American soil took place in Plymouth, Massachusetts in 1621 when the English Pilgrims who had arrived the year before and the Patuxet Indians shared the food from their respective harvests in one great big happy feast.

As is often the case, however, the history books are wrong on this account…
2.  The Maverick Philosopher engages in a thanksgiving reflection:
We need spiritual exercises just as we need physical, mental, and moral exercises. A good spiritual exercise, and easy to boot, is daily recollection of just how good one has it, just how rich and full one's life is, just how much is going right despite annoyances and setbacks which for the most part are so petty as not to merit consideration…
3.  How Private Property Saved the Pilgrims — When the Pilgrims landed in 1620, they established a system of communal property. Within three years they had scrapped it, instituting private property instead. Hoover media fellow Tom Bethell shares some economic history.
4.  News has it that President Obama's decision whether to pardon a turkey could come at any day now!
5.  And it wouldn't be the celebration of another American holiday without a screed from the Catholic Anarchist (reaching the height of self-parody).
[vodpod id=Groupvideo.4019473&w=425&h=350&fv=]
Justin Cardinal Rigali of the Archdiocese of Philadelphia emphatically stated that no Catholic can vote for a health care bill that carries abortion.  He did say that the American bishops have been working diligently in getting health care for all individuals here in America and that the Catholic bishops do support a health care bill that does not provide or pay for abortions in anyway possible.
Cardinal Rigali's comments came at the press conference announcing an unprecedented coalition of Catholic, Orthodox, and Protestant leaders uniting behind a call to Christian conscious, the Manhattan Declaration.
Senator Bob Casey, Jr., I hope you're listening, your soul is on the line.
_._
To read about the Manhattan Declaration click here.
(Biretta Tip: CNSNEWS.COM)
By the President of the United States of America.
A Proclamation.
The year that is drawing towards its close, has been filled with the blessings of fruitful fields and healthful skies. To these bounties, which are so constantly enjoyed that we are prone to forget the source from which they come, others have been added, which are of so extraordinary a nature, that they cannot fail to penetrate and soften even the heart which is habitually insensible to the ever watchful providence of Almighty God. In the midst of a civil war of unequaled magnitude and severity, which has sometimes seemed to foreign States to invite and to provoke their aggression, peace has been preserved with all nations, order has been maintained, the laws have been respected and obeyed, and harmony has prevailed everywhere except in the theatre of military conflict; while that theatre has been greatly contracted by the advancing armies and navies of the Union. Needful diversions of wealth and of strength from the fields of peaceful industry to the national defence, have not arrested the plough, the shuttle or the ship; the axe has enlarged the borders of our settlements, and the mines, as well of iron and coal as of the precious metals, have yielded even more abundantly than heretofore. Population has steadily increased, notwithstanding the waste that has been made in the camp, the siege and the battle-field; and the country, rejoicing in the consiousness of augmented strength and vigor, is permitted to expect continuance of years with large increase of freedom.
No human counsel hath devised nor hath any mortal hand worked out these great things. They are the gracious gifts of the Most High God, who, while dealing with us in anger for our sins, hath nevertheless remembered mercy.
It has seemed to me fit and proper that they should be solemnly, reverently and gratefully acknowledged as with one heart and one voice by the whole American People. I do therefore invite my fellow citizens in every part of the United States, and also those who are at sea and those who are sojourning in foreign lands, to set apart and observe the last Thursday of November next, as a day of Thanksgiving and Praise to our beneficent Father who dwelleth in the Heavens. And I recommend to them that while offering up the ascriptions justly due to Him for such singular deliverances and blessings, they do also, with humble penitence for our national perverseness and disobedience, commend to His tender care all those who have become widows, orphans, mourners or sufferers in the lamentable civil strife in which we are unavoidably engaged, and fervently implore the interposition of the Almighty Hand to heal the wounds of the nation and to restore it as soon as may be consistent with the Divine purposes to the full enjoyment of peace, harmony, tranquillity and Union.
On this Thanksgiving I'd like to convey my heartfelt thanks to my brother Nathan (currently overseas – prayers requested) and all those in service. I am forever conscious of the sacrifices they make on behalf of our country, including much time spent away from their loved ones.
God bless, God speed — and may you all enjoy such a welcome home.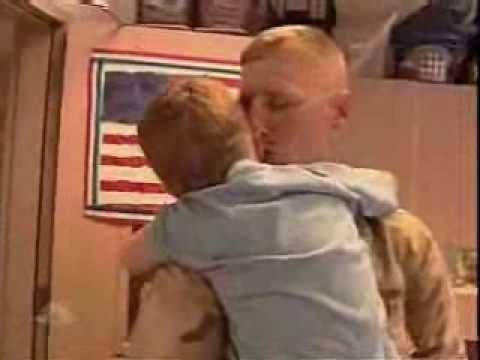 A follow up to my initial post here on what is becoming known as Climategate.  Now news comes from New Zealand about massaging of data by global warming proponents.
The New Zealand Government's chief climate advisory unit NIWA is under fire for allegedly massaging raw climate data to show a global warming trend that wasn't there.
The scandal breaks as fears grow worldwide that corruption of climate science is not confined to just Britain's CRU climate research centre.
In New Zealand's case, the figures published on NIWA's [the National Institute of Water and Atmospheric research] website suggest a strong warming trend in New Zealand over the past century.
Bishop Fabian Bruskewitz of the Diocese of Lincoln was one of only four* bishops in all of America to refuse collections to the Catholic Campaign for Human Development (CCHD).  The CCHD has been a great scandal because their funds go directly to paying for abortion and the promotion of same-sex marriage among other things.
Here is what Bishop Bruskewitz had to say [comments mine]:
"We question the ideology of [CCHD]" [of course the marxist and socialist leaning organizations that CCHD funds go to.]
"and … we are shocked at the scandalous participation with the ACORN organization and also the participation with other organizations of questionable moral values or standards." [Bishop Roger Morin apparently sees no evil and hears no evil]
"It's so extremely controversial," [Yes it is!]
I've been amused to watch some of the arguments going on out in the blogsphere as discussion of the hacking of the climate change servers moves off into a discussion of the quality of the code being used by climate researchers to model global warming.
Example:
Commenter One: Much of the code in the academic world tends to be written by grad students that have taken a class in programming and get told to write it.

Commenter Two: This is totally untrue. I never took a class in programming before writing my crappy undocumented code.
There's a certain wry self recognition for me here as well: I've never taken a class in programming, and I build mostly undocumented models to predict revenue and profits at specific price points based on past data. My results are directionally correct when you look at whole categories of products, but can be wildly off when projecting specific instances. (I try to make this clear to those who use my data, but people are always looking for certainty in life, even if they have to imagine it.)
Continue reading →
This morning I woke up and checked my inbox to find an "action alert" from a group called Catholic Democrats urging me to support Patrick Kennedy. They want us to contact Bishop Tobin and ask him to "stop using the Eucharist as a political weapon." The alert might as well have been composed by Catholics for a Free Choice.
Well, I decided to do the opposite. I sent the bishop an email of support. And I don't think it would be a bad idea for the rest of us to do the same. The email address provided in the alert is: kdavis@dioceseofprovidence.org. This is for the communications office of the Diocese of Rhode Island.
The notion that Bishop Tobin is "using the Eucharist as a political weapon" is ridiculous. Bishop Tobin has simply held to the crazy idea that it does actually mean something to be a Catholic, and that the Eucharist is not something to be taken lightly. The complaining going on about this is like a child's temper tantrum over not being able to have a cookie. Either you view the Eucharist as the body and blood of Christ, or you don't. If you do, that means accepting what Scripture and Tradition have taught about what state a person must be in to partake of it worthily. If you don't, then why be a Catholic at all?
No, I don't want to be one of those "if you don't like it, just leave it" people – but seriously, at what point do you just say, "this isn't the Church for me?" Doesn't one's honor and dignity, their self-respect, rest upon making consistent moral decisions? Can one perpetually keep one foot in the Church and one in the pro-choice camp? If it really means that much to a person that they receive Holy Communion, shouldn't they try to amend their lives in such a way as to be rendered worthy of it?
It is not Bishop Tobin that is using the Eucharist as a political tool, but Patrick Kennedy and all of his nominally Catholic supporters. They want the Eucharist because it will signify that there are no consequences for the reprehensible political positions they take. They want the Eucharist so they can continue milking the Catholic vote, so they can more easily call themselves Catholics when they go campaigning without having the awkwardness of a public scandal on their hands. Well I'm glad one bishop had the gall to stand up to them, and I hope he never wavers.