Monthly Archives:
October 2009
I will be updating this post as often as I can throughout the day [Last update at 10:01pm CDT].  I'll be reporting on reactions and news concerning this groundbreaking development that came from the Vatican this morning.  The Vatican issued a note explaining a new provision in an upcoming Apostolic Constitution that will allow for a structure to be in place to receive Anglicans and Episcopalians into the Catholic Church.  Basically a corporate reunion!
To read the full text of this announcement from the Vatican click here.
To read the full text of the joint press release of the Archbishop of Westminster, Vincent Gerard Nichols, and the Archbishop of Canterbury, Rowan Williams, click here.
Reaction and news from around the world [all emphasis mine]:
Last Update of the day at 10:01pm CDT (Earlier updates further down this post)

Ruth Gledhill of the Times of London.  Offers a brief history of what transpired the last couple of years between Anglo-Catholics, and those inside the Vatican, both faithful and dissident Catholics.
"Rome has parked its tanks on the Archbishop of Canterbury's lawn [Interesting choice of words, but nonetheless accurate in my opinion] after manoeuvres undertaken by up to fifty bishops and begun two years ago by an Australian archbishop, John Hepworth [The leader of the Traditional Anglican Communion]."
This morning William Cardinal Levada announced at the Vatican that Pope Benedict XVI has introduced a canonical structure in an upcoming Apostolic Constitution that allows for corporate reunion with Anglicans by establishing Personal Ordinariates.
A Personal Ordinariate would be similar to Military Ordinariates which have been established in most countries to provide pastoral care for the members of the armed forces and their dependents throughout the world.
Here are the highlights from this mornings announcement:
It provides for the ordination as Catholic priests of married former Anglican clergy.
Historical and ecumenical reasons preclude the ordination of married men as bishops in both the Catholic and Orthodox Churches.
The Constitution therefore stipulates that the Ordinary can be either a priest or an

unmarried

bishop.
The seminarians in the Ordinariate are to be prepared alongside other Catholic seminarians, though the Ordinariate may establish a house of formation to address the particular needs of formation in the Anglican patrimony.
These Personal Ordinariates will be formed, as needed, in consultation with local Conferences of Bishops, and their structure will be similar in some ways to that of the Military Ordinariates.
Cardinal Levada has stated: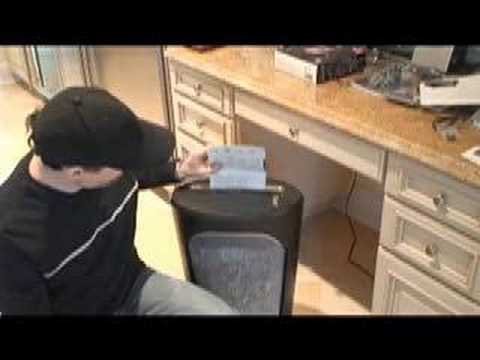 With the release of Windows 7, we PC users can only hope that Gates & Co got it right this time and that we can kick Vista, the worst computer operating system devised by fallen man, to the gutter.  Here is a good article setting forth some of the more annoying features of Vista, and here is an article which explains why Vista never was accepted by many PC owners.  Windows 7 seems to be getting good reviews from the testers, but we will all be able to find out on our own soon enough. Continue reading →
I have been a Republican as long as I have been old enough to pay attention to politics.  I have usually found the Republican party to be a much closer fit to my conservative political views than the Democrat party, and therefore my party allegiance was not a difficult choice for me.  It also helped that most members of my family in the paternal line have been adherents of the GOP since the Civil War, although in the case of my late father it was more out of a strong dislike of the Democrat party which he used to call  …, actually, since this is a family blog I will not repeat some of the epithets my father used in regard to the party of Jackson.  Thus I am a Republican both by conviction and heredity.
However, party loyalty is a two way street.  In order for a political party to deserve the loyalty of its supporters, the party must field candidates that broadly stand for what most party members believe in.   In the special congressional election for 23rd district in the New York, the GOP powers that be in that district have singularly failed to do so.  They have nominated  a liberal Democrat in Republican clothes as the standard bearer of the Republican party.  Michelle Malkin in this column here succinctly states why the GOP nominee Deede Scozzafava is running in the wrong party.
Jesus of Nazareth: Liar, Lunatic, Lord—or Historical Victim?
A student at a Catholic university—if it faithfully abides by Pope Leo XIII's Aeterni Patris and Cardinal Newman's The Idea of a University—will constantly be informed that modern philosophy has committed "crimes of reason." This philosophical shift, a consequence of a movement borne in a period called "the Enlightenment," has tremendously affected all the other disciplines of academia, particularly the natural and social sciences. This reflects my own experience and how I was educated to think.
Yet this bad philosophy that has pervaded all of academia was largely unexamined in how it affected Christian theology in my academic experience. Certainly, we took notice of its more self-evident effects; the most obvious being the work of dissenting theologians supporting women's ordination, who didn't believe in Hell, who argue for the moral legitimacy of artificial contraception, and so forth—in other words, manifestations where the underlying philosophy is clearly not Catholic—but there never was any exhaustive attempt to uncover how "bad philosophy" has infiltrated Christian theology. In many ways, the question was addressed, but only in broad strokes at points where the question at hand was not the focal point. In other words, this question was addressed insofar as it can be by talking about it considering another perspective or point of interest. It was not addressed for me except by a sole professor by the name of Fr. Robert Barringer, to whom I am deeply indebted.
Archbishop Charles Chaput writing in First Things this month:
We need to rededicate ourselves to the work of Christian charity and the Catholic soul of our institutions. Charity is a duty for the whole believing community. But is also an obligation and privilege for every individual member of the Church, flowing from our personal encounter with the mercy of Jesus Christ. Government cannot love. It has no soul and no heart. The greatest danger of the modern secularist state is this: In the name of humanity, under the banner of serving human needs and easing human suffering, it ultimately, ironically – and too often tragically – lacks humanity. As Benedict foresees in his encyclical, Deus Caritas Est: Continue reading →
October 27, 1913.  The Great War was soon to begin in Europe and Leo Peter Craig was born into this world in Everett, Massachusetts.  He was five years old when his mother died, leaving his father with five young children to raise.  Under these unusual circumstances, his Aunt, Veronica Craig, a member of the Dominican Sisters of Springfield Kentucky, received a dispensation from her vows in order for her to help raise her brother's children.  For 18 years she dedicated herself to this task, becoming a second mother to young Leo.  After the children were all raised, she returned to the religious life.  Leo attended the LaSalle Academy of the Christian Brothers in Providence, Rhode Island.  Going on to Providence College, he obtained his BA in 1935, at which time he entered the Dominican novitiate at Saint Rose's in Springfield, Kentucky.  He completed his philosophy courses at the Dominican House of Studies in River Forest, Illinois, and his theological training at the Dominican House of Studies in Washington, DC.  He was ordained to the priesthood on May 21, 1942.
Something for the weekend.  The Arise Ye Russian People sequence from the film Alexander Nevsky.  A true work of genius by Sergei Eisenstein who somehow pulled off the feat of making a film about an Orthodox Saint, an aristocratic Prince and pillar of the Church, and ladling it with Communist and anti-religious propaganda, and yet having the final result not be laughably absurd.  The film was among the first efforts of Stalin to rally traditional Russian patriotism against the looming threat of Nazi Germany.  Poor Eisenstein found himself in the doghouse soon after the release of the film due to the Nazi-Soviet pact.  After the onset of Operation Barbarossa, the film was once again released and played to packed houses throughout the war.  The song was composed by Sergei Prokofiev.  The lyrics roughly translated are :
Arise, ye Russian people,
to glorious battle, to a battle to the death:
arise, ye free people,
to defend our beloved country!
All honour to the warriors who live,
and eternal glory to those slain!
For our native home, our Russian land,
arise, ye Russian people!
Having at times been a bit critical of my co-contributor Joe's enthusiasm for Employee Owned Companies (EOCs) and "economic democracy" in general, it seems only fair that I spend a moment looking at the good sides — and there do definitely seem to be good sides to the employee owned company model.
Being entrepreneurially-minded, employee ownership is certainly not something that I'm in principle opposed to, it's more that I think it probably works well in certain situations, but is not a panacea.
Where It Doesn't Work
It seems to me that certain business characteristics will make it particularly hard for EOCs to prosper. This does not mean that employees at such companies should not have company issued stock, but the amount of stock distributed to employees by the company should probably be limited to the traditional 10-20% maximum.
Companies which require large amounts of capital investment (early stage startups which are trying to grow very fast, research-intensive companies) are generally not going to be good candidates. The traditional return for investment is stock — either by the general investing public through a public stock offering, or through specific investors in a privately held company. Such companies often reserve a portion of stock for issue to employees as an incentive (or sell to them at a discount via stock options) and have company performance based compensation, but their need for capital makes it impossible for them to reserve 50%+ of company stock for employees.
Continue reading →
August 15, 2009 marked the 450th anniversary of the first Catholic Mass at Pensacola, Florida.  Earlier Masses had been said during exploratory expeditions in the continental U.S., but this was the first at a settlement, albeit one that would last for little more than a year.  Dominican priests of the Tristan  de Luna expedition celebrated Mass on August 15, 2009, Julian calendar, near Pensacola Florida.  The Dominicans were Fathers Pedro de Feria, as vicar-provincial of Florida, Dominic of the Annunciation, Dominic de Salazar, John Macuelas, Dominic of Saint Dominic, and a lay brother.
As the Blessed Virgin Mary is the patroness of the US, it was fitting that the date was the Feast of the Assumption.  A reenactment occurred with a Mass on August 15th of this year in Pensacola.  The King and Queen of Spain visited Pensacola in February as part of the celebrations.
In 1959 the Knights of Columbus erected a cross, pictured above, at the site of the first Mass in Pensacola.  450 years is a huge span of time in human affairs, and it is the Mass, the everlasting sacrifice of our Lord Jesus Christ, that unites us with those Catholics so long ago, the early pioneers of our Faith in our Land.
[Updates at the bottom of this post as of 4:21pm CDT 10-16-2009 AD]
This week there has been a whirlwind of character assassination done by the mainstream media to conservative commentator Rush Limbaugh's bid to purchase the St. Louis Rams (American) football team of the National Football League (NFL).   They have been accusing Mr. Limbaugh of saying several racist quotes without confirming their existence.  All the alleged racist quotes have been debunked by Snopes earlier this week as well as being denied by Mr. Limbaugh.  Additionally many in the mainstream media have been unable to find any evidence of these allegations.
But today there has been a sudden realization of regret when the heat turned up on their yellow journalism.  Regret that some elements of the mainstream media were involved in libel and slander.
The most prominent of the yellow journalists are liberal news anchors Anderson Cooper and Rick Sanchez of the left-of-center CNN, sports columnist Bryan Burwell of the liberal St. Louis Dispatch, and finally the liberal Huffington Post (HuffPo) blog.