Monthly Archives:
September 2009
Symbolic Politics and Liberal Reform, Dec. 15, 1972
"All bad poetry springs from genuine feeling," wrote Oscar Wilde, and I would like to suggest that the same can be said for bad politics. . . .
It seems to me that the politics of liberal reform, in recent years, shows many of the same characteristics as amateur poetry. It has been more concerned with the kind of symbolic action that gratifies the passions of the reformer rather than with the efficacy of the reforms themselves. Indeed, the outstanding characteristic of what we call "the New Politics" is precisely its insistence on the overwhelming importance of revealing, in the public realm, one's intense feelings—we must "care," we must "be concerned," we must be "committed." Unsurprisingly, this goes along with an immense indifference to consequences, to positive results or the lack thereof.
Father John Jenkins, C.S.C., released a message to the University of Notre Dame family outlining two pro-life initiatives to recompense for the scandal of awarding President Obama an honorary degree.
1.  Father Jenkins plans to attend the March for Life Anniversary of Roe v. Wade event in Washington D.C.

2.  Establish a Task Force on Supporting the Choice for Life.
These two initiatives are a good first start in adhering to the teachings of the Catholic Church established by Jesus Himself.
I have been wanting to say something about the health care debate for sometime, but I have refrained from doing so for one simple reason; not only do I not know enough about the issue, but I am not certain where to even look for relevant knowledge about it. There are two, sometimes more, narratives about what the government is proposing that are so completely at odds, but put forward with such ferocity and vehemence, that it is difficult to know how much of the truth each side is portraying.
Thus I am left to wander about with my own hazy speculation. All I can speak to are my own principles and what little I do know about the state of health care and the dimensions of the problem, neither of which are adequate for the task at hand, but I will proceed anyway and let the discussion develop as it may.
One thing I believe that the vast majority of Catholics can agree to is that, somehow, some way, everyone is entitled by way of their human dignity to health care. Among the things that Christ will judge us for at the end of time is whether or not we helped Him, through the least of our brethren, while he was sick; did we care for Him, or turn our backs on Him?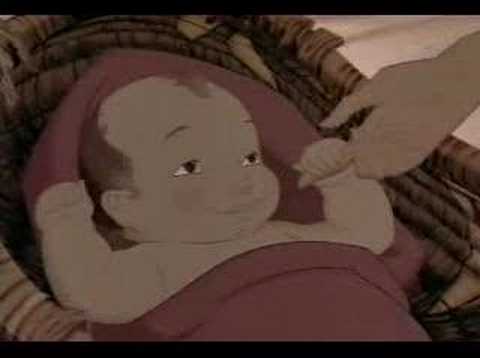 Something for the weekend.  You know that you are living in an odd cultural period when the best musicals are animated!  Deliver us from the Prince of Egypt. 
God is always with us in all of our travails, perhaps never more so than when He appears to us to be completely absent.  When our spirit is lowest and we give way to despair, I suspect that God is never closer to us than at those times.  As Isaiah noted so long ago,  "See, darkness covers the earth and thick darkness is over the peoples, but the LORD rises upon you and his glory appears over you."
Occasionally unions are a good tool for righting genuine injustices in the working world, but often they later become organizations focused on their own self-perpetuation. Because all union members pay the same dues, this self perpetuation often takes the form of protecting bad workers from the consequences of their actions. The good workers, after all, will almost certainly be treated well by their employers anyway, so the only service the union can provide when there are no real injustices to fight is to take care of workers who are incompetant or just don't care — allowing them to do the minimum and still get annual raises rather than pink slips.
According to this recent article from the New Yorker, hardly a conservative publication, the New York City teachers union has clearly reached that point and then some.
In a windowless room in a shabby office building at Seventh Avenue and Twenty-eighth Street, in Manhattan, a poster is taped to a wall, whose message could easily be the mission statement for a day-care center: "Children are fragile. Handle with care." It's a June morning, and there are fifteen people in the room, four of them fast asleep, their heads lying on a card table. Three are playing a board game. Most of the others stand around chatting. Two are arguing over one of the folding chairs. But there are no children here. The inhabitants are all New York City schoolteachers who have been sent to what is officially called a Temporary Reassignment Center but which everyone calls the Rubber Room.

These fifteen teachers, along with about six hundred others, in six larger Rubber Rooms in the city's five boroughs, have been accused of misconduct, such as hitting or molesting a student, or, in some cases, of incompetence, in a system that rarely calls anyone incompetent.
Continue reading →
The ongoing and increasingly uncharitable public exchange between Fr. Thomas Rosica and LifeSiteNews.com may be on the verge of taking a disturbing new turn for the worse. Citing an article in "The Catholic Register", LifeSiteNews informs us that
"The Canadian Conference of Catholic Bishops has scheduled a closed-door session on independent blogs and web sites claiming to be Catholic at its October plenary."
This follows, of course, the same Fr. Rosica's public denunciation of LifeSiteNews, EWTN, and the Catholic blogosphere in general. Fr. Rosica also said that he "hopes the Pontifical Council on Social Communication takes up the issue".
The House has voted to cut off all federal funds for Acorn.  The vote was 345-75.  Here is a list of the 75 House members who want to continue to shovel your tax dollars to Acorn.  Everyone of the 75 is a Democrat.
In other Acorn news,  the Obama campaign website has been scrubbing away references to Acorn down the old Orwell memory hole.
You know that Acorn is toast when even the Lying Worthless Political Hack, a/k/a Nancy Pelosi, Speaker of the House, is calling for an investigation of Acorn.  The day before yesterday she wasn't even aware that the Senate had voted to cut off funding for Acorn.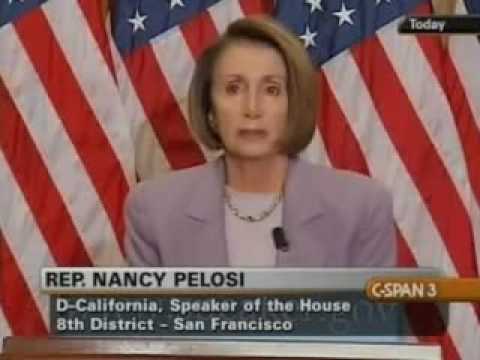 The Lying Worthless Political Hack, a/k/a Nancy Pelosi, Speaker of the House, not content to call opponents of ObamaCare Nazis,  has now raised the spectre of political violence:
"I have concerns about some of the language that is being used because I saw … I saw this myself in the late '70s in San Francisco," Pelosi said, choking up and with tears forming in her eyes. "This kind of rhetoric is just, is really frightening and it created a climate in which we, violence took place and … I wish that we would all, again, curb our enthusiasm in some of the statements that are made." Continue reading →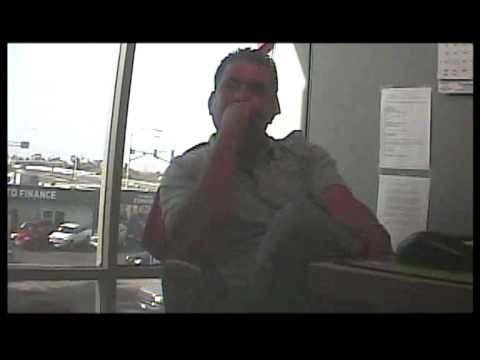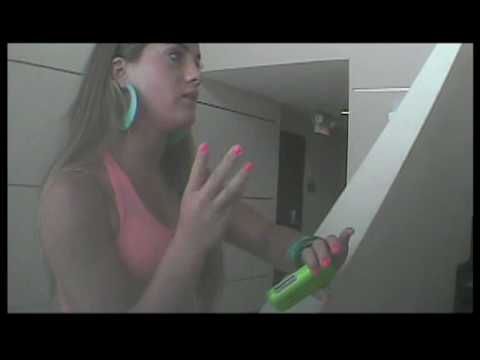 O'Keefe and Giles continue their Acorn demolition tour with a visit to an Acorn office in San Diego.  Here an Acorn employee helpfully offered to smuggle underage girls across the border to work in the brothel, and inquired about the prices charged by Giles.  Our tax dollars hard at work.
A controversy has blown up on the internet with claims that the 9/12 rally in Washington had about 60,000-90,000 people in attendance.  Charles Martin at Pajamas Media drives a stake through the heart of that claim here.
"Since I wrote that piece, though, we have two new sources of information. First, the ridership statistics from D.C. Metro became available after being delayed, apparently because of a fatal accident on the Metro tracks. The Heritage Foundation, using these figures, computed that Metrorail ridership was about 235,000 greater than the previous weekend. As they say, that in itself is more than three times the (unreliable and badly sourced) number reported in the legacy media.
Second, there is now a high-resolution photo from FreedomWorks, which you can see in the poster here.
His conclusions from all available evidence:
"What can we take away from this exercise? Here are the main points:
The estimate widely used in the legacy media is not from an authoritative source, and it isn't even consistent with itself: "full back to 3rd Street" is around 250,000 by Park Sevice methods, not a quarter of that.
Many estimates, using different assumptions and different methods, arrived at numbers well into the hundreds of thousands.
This is clearly consistent with the panoramic photo that we can source reliably.
With everything above, and with several more estimates, I don't think there is a plausible argument for any total attendance figure much less that 500,000 to 600,000. That is, nearly ten times the reported attendance."
1.  The second part of the San Bernardino Acorn expose of O'Keefe and Giles.  Go here to read the comments of Giles regarding her "girl talk" with the flakey Acorn employee.
2.  In the wake of the Acorn scandal exposed by the intrepid duo of O'Keefe and Giles, Acorn has announced that it is suspending advising new clients and is setting up an independent review board.  Hmmm, this is an amazing turnabout from the initial reaction of  Acorn to the videos  which was that the whole thing was a conspiracy against Acorn put together by Fox.  Of course the "independent review board" is stacked with cronies and supporters of Acorn, but at least Acorn is under such pressure that it has to pretend to be trying to reform itself.
3.  Governor Pawlenty of Minnesota has ordered a review and suspension of any state contracts with Acorn.
4.  Governor Schwarzenegger in California is calling for a full investigation of Acorn's California activities.
5.  Meantime Acorn has joined the Reverend Wright, and many other groups and individuals under the Obama bus.  Obama had a somewhat different attitude regarding the organization just last year:
When Obama met with ACORN leaders in November, he reminded them of his history with ACORN and his beginnings in Illinois as a Project Vote organizer, a nonprofit focused on voter rights and education. Senator Obama said, "I come out of a grassroots organizing background. That's what I did for three and half years before I went to law school. That's the reason I moved to Chicago was to organize. So this is something that I know personally, the work you do, the importance of it. I've been fighting alongside ACORN on issues you care about my entire career. Even before I was an elected official, when I ran Project Vote voter registration drive in Illinois, ACORN was smack dab in the middle of it, and we appreciate your work."
6.  The Lying Worthless Political Hack, a/k/a Nancy Pelosi, Speaker of the House, was asked about the Senate bill cutting off funding for Acorn, her response was as follows:  "I don't even know what they passed," Pelosi told The Post yesterday. "What did they do? They defunded it?"
7.  I have never liked Jon Stewart:  too liberal for my conservative tastes.  However, this clip of his show here where he lambastes the mainstream media for missing the Acorn story is a must see.  As he notes, he is a fake journalist and he feels terrible about being scooped on a story by a couple of kids.  He gets to the heart of the matter.  The corruption of Acorn has been apparent for years, but neither the media nor the politicians did anything until a very inventive "couple of kids" took the initiative to expose the corruption for all to see.  A media that ignores this type of story is a media that is worthless.  Politicians who tolerate this type of corruption and shovel taxpayer funds at a manifestly corrupt organization are worse than worthless.  What O'Keefe and Giles have demonstrated is that we do not have to put up with this state of affairs.  Look forward for more shoes to drop:    more videos are on the way.
MLB lawyers were able to track down and depublish the YouTube video in order to protect the interests of their corporate masters.
No worries, I found another video link which shows the little dad and daughter moment.  Click here.
Saw this late last night and I wanted to share this with our American Catholic readers.
A very touching moment when the little girl throws away the baseball and gets startled by the gasp of the fans.  She quickly turns to daddy and he's there to give his little girl a big hug of support that it's alright.
Hope you all can view this before Major League Baseball lawyers take down the YouTube video.
Very nice.