Monthly Archives:
September 2009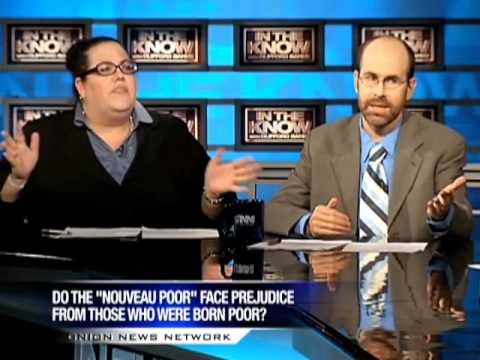 From the only reliable source of news on the net, the Onion.  I am afraid even the Onion fails at milking humor out of the current economic hard times. As a matter of fact the whole thing is probably in bad taste, which is about par for the course for the Onion.  For a truly hilarious take on the economy I refer you here, here and here for attempts by the media to convince people that under Obama it's funemployment not unemployment.  Seems sort of peverse to me.  Never fear however.  Once a Republican President is in charge, I assume the media will banish the term funemployment.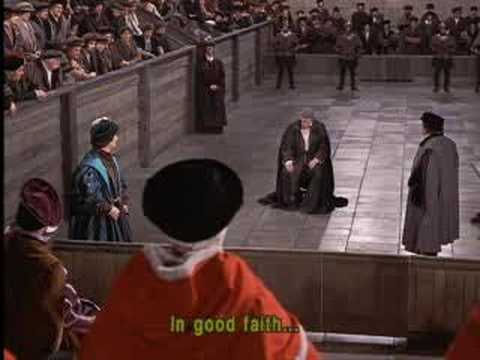 Douglas Kmiec, ambassador to Malta and spiritual descendant of Richard Rich, has an interview with the Times of Malta here.
"Prof. Kmiec's views on abortion have certainly not changed since he was appointed an ambassador by the Obama administration.
"I believe life begins at conception, in the womb, and is to be protected there as it is to be protected at every moment throughout the progression of life," he emphasises.
He was disappointed when the US Supreme Court legalised abortion in 1973 and for some 30 plus years, as an advocate in the judicial system, including when he worked for Mr Reagan in the White House, he wrote briefs and made arguments seeking to reverse the law on that question.
"Of course it hasn't happened; year after year, millions die in those awful procedures."
He recalls how he told Mr Obama during the campaign: "How can you allow someone to terminate another person's life? What moral authority do you have for that?"
Mr Obama replied: "Well, professor, not everyone sees life beginning in the same way. The Methodists see it differently, the Jewish faith in part sees it differently." And he went through the list, Presbyterians and so forth.
"If I am elected President," he told Prof. Kmiec, "I am President of all these people."
Prof. Kmiec says Mr Obama told him that he views abortion as "a moral tragedy" and that there were two ways of addressing it. There is the law in which people who involved themselves in this procedure would be subject to a penalty. The Supreme Court has put that off limits.
The other way is to do something about it and look at what causes people to have an abortion.
Mr Obama asked Prof. Kmiec: "What would cause a mother to contemplate taking the life of a child? It has to be something awful. It has to be a woman without shelter, without insurance, without the next meal on the table."
Prof. Kmiec admits that this approach to abortion is not the ideal solution, saying that poverty or not being married is no excuse to take the life of a child. However, he believes one should be realistic about the problem and if the abortion rate could be reduced – and some studies point out that tackling poverty could lead to fewer abortions – "this seems to me a good interim step".
"I prayed on this," he explains, pointing out that Pope John Paul II had said that Catholics must be clear on their stand on abortion but also that people in political life could sometimes do less than they would like to do as long as there were moves towards the protection of life.
"Mr Obama has taken some steps towards this, perhaps not as fast as some would like," he says."
I will do Kmiec the courtesy of assuming that he is being mendacious in the interview and that he really isn't stupid enough to believe the bilge Obama was dishing to him.
Thomas Peters has a must read article here on the interview.
"This is delusional. Mr. Obama has "taken steps towards the protection of life … not as fast as some would like" in Dr. Kmiec's view? In fact, Mr. Obama has taken steps in the opposite direction. And fast. Continue reading →
Having a number of fairly liberal friends and acquaintances, it struck me recently how many blog posts and facebook updates I'd seen lately that began, "I was just watching one of the anti-health-reform protests and I'm just so angry right now."
I get that many on the progressive side are very, very excited about whichever of the major proposals in the congress at this point ends up being the chosen one by Obama (despite the fact that none of them actually get that close to being what progressives have wanted in regards to health care reform for all these years), if only because they're very excited to see Obama succeed at whatever he tries. But it strikes me that there's a difference in how people think about the state and about legislation at play here as well. Thinking back, I can't recall any example of a piece of legislation on any topic that I was so excited about that it made me angry to see people out protesting against it. Sure, there have been a few things that I've strongly supported (like the marriage amendment ballot initiative in California; the national partial birth abortion ban, etc.) or strongly opposed. But there's nothing I found myself so worked up about that I felt it necessary to watch the protests for or against and then get furious that there were opponents out there — whether their sentiments were fair and honest or not.
My thinking would tend to be, "Hey, it's just legislation. We win or we lose." But then, that springs from a basic assumption that things will not change very much from the status quo, that the government will work no miracles for us or against us, and that on a day to day basis the government basically is and should be invisible to us. That seems to be a set of assumptions which many on the more progressive side of the political realm do not share.
Hattip to Ignatius Insight.  Father Norman Weslin, arrested at Notre Dame for protesting Obama Day, faces trial on October 1.  Notre Dame has refused to drop the charges.  Now that Father Jenkins is trying to get some pro-life street creds,  perhaps a good place to start would be to drop the charges against Father Weslin. 
An open letter from Dr. Charles E. Rice, Professor Emeritus of Notre Dame Law School, to Fr. John Jenkins, President of University of Notre Dame:
Open Letter to Rev. John I. Jenkins, C.S.C., President, University of Notre Dame
September 21, 2009
Rev. John I. Jenkins, C.S.C.
President
University of Notre Dame
Notre Dame, Indiana 46556
Dear Father Jenkins:
Professor Fred Freddoso has shared with me the response on Sept. 17th by Dr. Frances L. Shavers, Chief of Staff and Special Assistant to the President, to Fred's email of that date to you asking that Notre Dame request dismissal of the charges against the persons arrested for trespass on the campus in relation to the honoring of President Obama at Commencement.  Dr. Shavers responded on your behalf to Fred's email because, as she said, "the next few days are rather hectic for [Fr. Jenkins]."  I don't want to add to the hectic burden of your schedule by sending you a personal message that could impose on an assistant the task of responding.  I therefore take the liberty of addressing to you several concerns in the form of this open letter to which a response is neither required nor expected.
First, permit me to express my appreciation for the expressions of support for the pro-life cause in your September 16th "Letter concerning post-commencement initiatives."  I know, however, that in a matter as significant as this, you will appreciate and welcome a respectful but very candid expression of views.  In my opinion, the positions you have taken are deficient in some respects.
In your Letter of Sept. 16th, you rightly praise the work of the Women's Care Center (WCC) and of its superb leader, Ann Murphy Manion.  I commend you on your statement that the WCC "and similar centers in other cities deserve the support of Notre Dame clubs and individuals."  Your praise of the WCC and similar efforts, however, overlooks a practical step that Notre Dame, as an institution, ought to take.  That would be for you, on behalf of Notre Dame, to issue a standing invitation to the WCC to establish an office on the Notre Dame campus to serve students, faculty and staff if, in the judgment of the WCC, that would be desirable and effective.  Such would give practical effect, right here at Notre Dame, to your words in support of the WCC and similar efforts.
Your Letter announced your formation of the Task Force on Supporting the Choice for Life.  Rather than offer a detailed evaluation of my own, I note my agreement with the personal analysis of William Dempsey, ND '52, President of the Sycamore Trust, calling attention to "the obviously deliberate exclusion from Task Force membership of anyone associated with the ND organizations that have been unashamedly and actively pro-life: the Center for Ethics & Culture and the ND Fund for the Protection of Human Life.  Nor was the student representative chosen from the leadership of the student RTL organization or from anyone active in last year's student alliance protesting the honoring of the President, ND Response.  It is hard to resist the inference that this is as a move toward marginalizing the Center and the Fund, neither of which receives any University support the way it is…. Finally, it is unsettling but instructive that this announcement comes a day after Fr. Jenkins' annual address to the faculty in which he described his goals for the year, which included increasing female and minority faculty representation but not a word about the most crucial problem facing the university, the loss of Catholic identity through the failure to hire enough Catholics to restore the predominance required by the Mission Statement.  This is a striking falling away from [Fr. Jenkins'] wonderful inaugural address.  The fact that ND did nothing to serve the pro-life cause until forced by the reaction to the Obama incident testifies to the fact that, without a predominance of committed Catholics on the faculty, any pro-life efforts launched under pressure will in time fade away.  The risk, and surely it is real, is that this initiative and the publicity ND is generating about it will deflect attention from the fundamental problem besetting Notre Dame….But I return to where I began: A project that deliberately excludes from participation those who have courageously manned organizations standing against the faculty attitude toward the pro-life cause ought to be regarded with suspicion." 
My main concern in this letter arises from your statement in your Letter that "Each year on January 22, the anniversary of the Supreme Court's Roe v. Wade decision, the March for Life is held in Washington D.C. to call on the nation to defend the right to life.  I plan to participate in that march.  I invite other members of the Notre Dame Family to join me and I hope we can gather for a Mass for Life at that event."  I understand that Notre Dame students have invited you to participate with them in the March.  The problem arises from an aftermath of Commencement.  On this I refer back to Chief of Staff Shavers' response to Professor Freddoso's request that Notre Dame ask dismissal of the charges against those arrested.  Dr. Shavers states that "these protesters were arrested for trespassing and not for expressing their pro-life position."  That is misleading.  This is not an ordinary case of trespass to land such as would occur if a commuter walks across your lawn and flower bed as a short-cut to the train station.  Notre Dame is ordinarily an open campus.  Those 88 persons, 82 of whom are represented by Tom Dixon, ND '84, ND Law School '93, were arrested not because they were there, but because of who they were, why they were there and what they were saying.  Other persons with pro-Obama signs were there but were not arrested and not disturbed.  Serious legal and constitutional questions are involved, arising especially from the symbiotic relationship between the Notre Dame Security Police, who made the arrests, and the County Police.  This letter is not a legal brief.  Rather I merely note that it is disingenuous for Notre Dame to pretend that this is merely a routine trespass case. Continue reading →
Irene Villar, self described abortion addict, details in her book Impossible Motherhood her 15 abortions in 16 years.  Read a story on the book here.  The story is a prize example of mainstream media treatment of abortion.  Obviously Villar has psychological problems according to the story, but the right to abortion is sacred and must be protected.
Irene Vilar worries that her self-described "abortion addiction" will be misunderstood, twisted by the pro-life movement to deny women the right to choose.
Of course Villar is merely the abortion rights movement taken to an extreme.  Children in the womb are completely disposable for any or no reason.  There is nothing wrong with a woman having 15 abortions except for the impact upon her.
The blurb on the book states that "today, Vilar is the mother of two beautiful children". Wrong.  She is the mother of 17 beautiful children, two of whom survive.
A wonderful resource for women who have been through abortions is Project Rachel.
In Ramah is heard the sound of moaning,
of bitter weeping!
Rachel mourns her children,
she refuses to be consoled
because her children are no more.
Thus says the LORD:
Cease your cries of mourning,
wipe the tears from your eyes.
The sorrow you have shown shall have its reward…
There is hope for your future.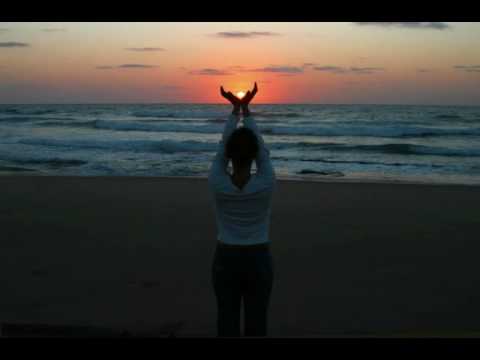 We don't do this too often, but judging from the number of off topic discussions that have erupted in some of the threads recently, I decided that some of our commenters might enjoy a post where they could discuss what interests them.   The usual blog rules regarding charity and not engaging in personal attacks apply.  Otherwise, this forum is yours, so long as the topics, broadly speaking, relate to the Church and/or the US.
I came across this comment a while back, and I think it summarizes the experience of many of my fellow law and MBA classmates (all of whom are recent graduates or current students):
I don't know how it was elsewhere, but the game my friends and I were sold had breezy constant ladders and shallow painless chutes. Now the ladders are falling apart or growing queues, and the chutes have proved to be sudden and devastating.
Now, on the one hand, it's almost never rational to expect wonderful career opportunities to be awaiting one at every turn. And the graduates he's talking about – people with sparkling resumes from the most prestigious undergrad and graduate schools – are hardly Dickens-level sympathetic protagonists. On the other hand, endless career opportunities are what many grad school admission offices are selling. And for many students and recent graduates of these institutions, six figures in debt with rapidly eroding job prospects,  the recession has been a rather traumatic experience.  This is certain to have a number of consequences, but I've been idly speculating that twenty to thirty years down the line, when they will be in a position to influence public policy, these individuals are likely to be more sympathetic than they might otherwise to redistributive policies. And, as it turns out, there is actually a recent academic study from the National Bureau of Economic Research that supports this idea. Here is the abstract:
Do generations growing up during recessions have different socio-economic beliefs than generations growing up in good times? We study the relationship between recessions and beliefs by matching macroeconomic shocks during early adulthood with self-reported answers from the General Social Survey. Using time and regional variations in macroeconomic conditions to identify the effect of recessions on beliefs, we show that individuals growing up during recessions tend to believe that success in life depends more on luck than on effort, support more government redistribution, but are less confident in public institutions.  Moreover, we find that recessions have a long-lasting effect on individuals' beliefs.
I've been challenged on a few occasions, as one tends to be if one is a fairly strong adherent of one end of the political spectrum or another, as to whether I've ever changed my mind on anything to a position contrary to the standard conservative one. And so, an example:
When a three strikes law was put on the ballot in California (where I lived at the time) I was a strong supporter. California was one of the first states to pass a three strikes law, and there was huge support for it because California was suffering badly from the 90s crime wave. The case for it seemed simple: If you've committed three felonies, you're clearly not learning your lesson, and 25-life will take you off the streets and prevent you from continuing to be a danger to society. Support for the bill was heavily fueled by frustration with a justice system which seemed to act far too much like a revolving door, with rapists and murderers often being back on the streets within 5-8 years, and proceeding to commit similar crimes again. With the judiciary and prison system seemingly unwilling to do their job in keeping criminals off the streets, the case seemed strong for citizens to pass legislation forcing them to, and the three strikes law seemed like an obvious way to do it.
Continue reading →
Hattip to Powerline.  Jimmy Carter, incredibly enough one time President of the United States, believes a good portion of the opposition to Obama is racist.  Hmmm.  With Mr. Carter's record on race, one could suspect that he might have a passing familiarity with racism.  The Obama administration quickly indicated that President Obama does not agree with his predecessor.  However, moogrogue at Missourah.com thoughtfully put together the above chart so that we may determine if we are racists according to the view enunciated by President 39.  Too bad Billy Carter is deceased and can't be questioned about his elder brother's statement.  I am sure it would be quotable and colorful as was this observation about his family: 
"My mother went into the Peace Corps when she was sixty-eight. My one sister is a motorcycle freak, my other sister is a Holy Roller evangelist and my brother is running for president. I'm the only sane one in the family."

And so we lose another giant. A self-identified liberal "mugged by reality", Irving Kristol, commonly heralded as the godfather of 'neo'-conservatism, has died. Hillel Italie gives an account of his life for RealClearPolitics.com:
A Trotskyist in the 1930s, Kristol would soon sour on socialism, break from liberalism after the rise of the New Left in the 1960s and in the 1970s commit the unthinkable — support the Republican Party, once as "foreign to me as attending a Catholic Mass."

He was a New York intellectual who left home, first politically, then physically, moving to Washington in 1988. … his turn to the right joined by countless others, including such future GOP Cabinet officials as Jeane Kirkpatrick and William Bennett and another neoconservative founder, Norman Podhoretz.

"The influence of Irving Kristol's ideas has been one of the most important factors in reshaping the American climate of opinion over the past 40 years," Podhoretz said.
Among the host of publications he is credited as founding and/or editing was Commentary magazine (from 1947 to 1952); The Public Interest (from 1965 to 2002) and The National Interest from 1985 to 2002.
Kristol's life, along with that of his fellow "New York intellectuals" Irving Howe, Daniel Bell, and Nathan Glazer, was the subject of the 1998 documentary, Arguing the World. In July 2002 he was awarded the Medal of Freedom by President George W. Bush, the highest civilian honor in the United States. Continue reading →
In preparation for a forthcoming post on the life of Catholic convert Bob Hope, I have been reviewing his work.  Eddie Foy and the Seven Little Foys (1955) is a highly interesting Bob Hope comedy/drama.  It is amusing like most Bob Hope films, but I have also found it intriguing because Hope portrays Foy at the beginning of the film as a selfish loner who wants absolutely nothing to do with a wife, let alone kids.  In the film his ambitions to lead a selfish solitary life are thwarted by love.  First, love for his wife and then, after her death, love for their numerous children.  At the end of the film we even see love of God starting to enter into Foy's life.  His attempt to lead a life devoted to self alone ends in flat failure!
Like most Hollywood films some of the details of the actual Foy and his children are distorted, but it does not deter from the central message of the film.  Humans only have true happiness by loving others and doing good for them.  It seems a simple enough concept, and it certainly lies at the heart of Catholicism, but most of the evil in the world is a testament to how elusive many people find this core truth of human life.
I cannot leave this film without showing the clip of the legendary dance routine between Bob Hope and James Cagney, reprising his role from Yankee Doodle Dandy as James M. Cohan.  Cagney had his salary for the role donated to charity, regarding it as a tribute to Eddie Foy, who in the twenties had helped out struggling young actors.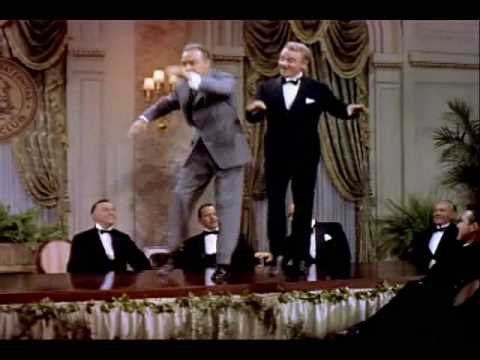 Update:  Here is the opening of the film which details how Foy was determined to remain single, and his resounding failure in that effort!
Happy 25th Sunday of the year!
Ahhh, the fruits from the spirit in the sky of Vatican II!
Give us your opinion as to what has caused the celebration of the Mass to deteriorate since the Second Ecumenical Council (using Vatican II as a starting point, but not the cause).
You can only vote once, but you can choose more than one answer (on your first and only vote), so be careful!  Voting will end on Friday, September 25, 2009 AD.
Key:
Ad Populum = The priest showing his back to God while staring at the people.  Instead of facing God with the people (Ad Orientem).
Vernacular Liturgy = The liturgy of the Mass is celebrated in only the local language of the people instead of both the vernacular and Latin language.
(Biretta Tip: Catholic Cartoon Blog)