Monthly Archives:
September 2009
I'm not normally the guy putting up political YouTube videos, but this was just too funny to pass up. Ill. rep Baron Hill talks down to a journalism major about why she's not allowed to record video during his town hall: because videos invariably end up showing compromising moments on YouTube. And now here he is, hectoring the girl, on YouTube.
Lesson: For politicians, life is like the Internet. If you do something stupid, it will always be there for everyone to see.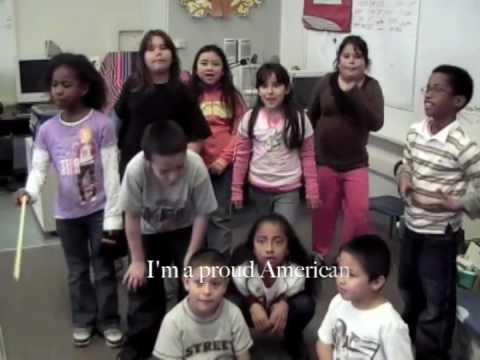 A followup to my earlier post on school kids singing a hymn of praise to Obama.  Hattip to Gateway Pundit.  Apparently the video was posted on YouTube by the proud teacher behind this piece of agitprop.
"We began to write the song after watching the Inauguration. Our school day is packed bell to bell with academics, but were usually able to spend the last five minutes of singing songs as short ELD (English Language Development) activities. Day by day we used this tiny window of time to brainstorm lyrics. As the song took shape, the children became more and more proud of their accomplishment. It soon morphed into a tribute to MLK and others honored for their work towards social justice.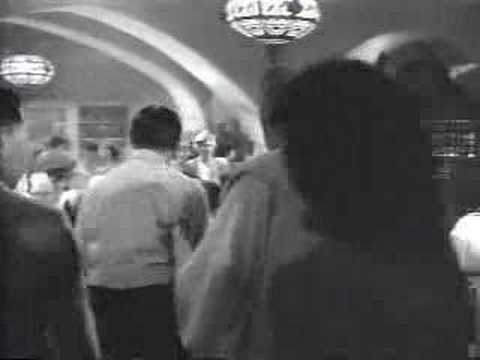 Part of my ongoing series on the follies of some of the Jesuits in this country.  Dana Loesch discovers that the Jesuit run Saint Louis University is still funneling volunteers to Acorn.   Of course this is over a year after the USCCB froze funding to Acorn, not to mention the recent colorful revelations that have led to investigations of Acorn and the cutting of funding by governmental bodies from coast to coast.  This is also after many years of scandal involving Acorn and voter registration fraud and misuse of funding.   I guess the hard pressed organization still has some friends among American Jesuits.  I am however shocked that the Jesuits would send student volunteers to a corrupt left wing organization, in much the same way that I am shocked that fire burns and water is wet.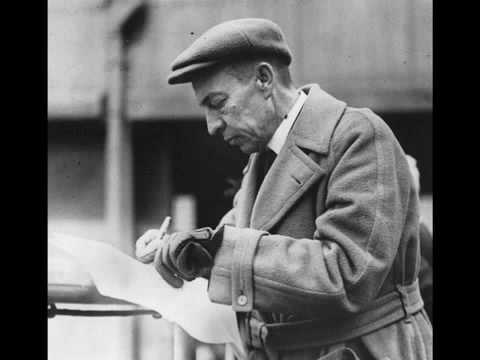 Something for the weekend.  Sergei Rachmaninoff in 1929 playing with the Philadelphia Philharmonic his Piano Concerto 2.  One of the many genuises who throughout American history have sort refuge from tyranny and brightened our national life.
A new essay by Archbishop Raymond Burke over at Inside Catholic is well worth your time, "Reflections on the Struggle to Advance the Culture of Life".  I particularly enjoyed this part, where Burke quotes JP II:
In some way, our consciences have become dulled to the gravity of certain moral issues. When insistence on the elimination of legalized abortion in our nation is dismissed as a kind of "single-issue" approach, as the obsession of the "religious right," which fails to take account of a whole gamut of moral issues, then we have lost the sense of the horror of destroying a human life in the womb. In a similar way, when the denial of nutrition and hydration to the gravely ill is seen as a "single issue," then we have lost a sense of the horror of failing to give basic care to a brother or sister who has grown weak for whatever reason. It is not a question of a single issue but of what is fundamental to life itself and to society. I recall the words of the Servant of God Pope John Paul II:

The acceptance of abortion in the popular mind, in behavior and even in law itself, is a telling sign of an extremely dangerous crisis of the moral sense, which is becoming more and more incapable of distinguishing between good and evil, even when the fundamental right to life is at stake. Given such a grave situation, we need now more than ever to have the courage to look the truth in the eye and to call things by their proper name, without yielding to convenient compromises or to the temptation of self-deception (Pope John Paul II, Encyclical Letter Evangelium vitae, "On the Good and Inviolability of Human Life," 25 March 1995, no. 58).
[This is neither American nor Catholic, but it is, I like to imagine, mildly amusing in a bored-parent-on-a-Friday kind of way.]
As you can perhaps imagine, there is much reading in the Darwin family, as we consider it necessary to corrupt the dear little tabula rasas of our children with a mixture of facts and fairy stories from the very youngest possible age. And how better may one corrupt the youth then by wrapping up the harsh teachings of the dismal science in the charming trappings of a bevy of dear little fuzzy animals? Do not allow these subtle deceptions, gentle reader! As I shall demonstrate, under the cover of a whimsical, Edwardian children's authoress, lurks a deadly capitalist in sheep's clothing.
Attend, to The Tale of Ginger and Pickles
(ebook available here)
THE TALE OF
GINGER & PICKLES
BY
BEATRIX POTTER


Once upon a time there was a village shop. The name over the window was "Ginger and Pickles."
Continue reading →
One of the forgotten geniuses of American comedy, Red Skelton.  Skelton rose out of abject poverty to become one of the great comedians of his time.  As the above video indicates Skelton also had his serious side.  A remembrance of better times when students pledged allegiance to the country rather than chanting hymns of praise for a living politician.
The Cranky Conservative, Paul Zummo, is beginning a series on his blog on the Federalist Papers.  His comments on Federalist 1 are here. The Founding Fathers created a system of government which has endured for over two centuries.  That is a formidable achievement.  The Federalist Papers, written in the heat of the ratification battles over the Constitution, are the primary text for understanding what motivated those who sought "a more perfect union", how they expected the new government to function and their arguments in response to the anti-Federalists who opposed the Constitution.  It is easy to draw up schemes of government;  it is very difficult to make them function in reality.  In the Federalist Papers we see at the beginning the drive to create one nation out of the disparate states.  Paul has embarked upon an intellectual adventure in giving an exposition to these theoretical building blocks of our Republic and I urge you to join him for each installment.
Every so often, when dealing with Church projects and non-profit work in general, one hears someone who does a lot of volunteer work toss off a disparaging remark alone the lines of, "Oh, those people. They only give money. You'd never see them down here working."
Sometimes this is used to support a claim as to "who really cares" about an issue, along the lines of:
"Sure, you'll find lots of [members of group X] a pro-life fundraising banquets, but you'll never see them working at a crisis pregnancy center."
or
"[Members of group X] may give money to 'charity', but you'll never find them filling boxes down at the foodbank or working with at-risk kids."
This has always struck me as a somewhat unfair criticism, for reasons I will get into in a minute, but I was particularly reminded of this last week when I had to go down to the diocesan offices to be trained to count and report the collections for the diocesan Catholic Services Appeal. The annual appeal provides a about the third of the operating expenses for the diocese — and since I deal with financial-ish stuff at work and I'm going to be rotating off the pastoral council in a couple months, I half volunteered, half was dragooned, into helping out with the processing of the collection this year at the parish. At the training session, I was particularly struck by the numbers of where the money in the appeal comes from:
Continue reading →