Monthly Archives:
August 2009
Ted Kennedy was a devoted father.
Many years ago, before my complete embrace of our Catholic faith, I used to read a lot on Ted Kennedy due to my fascination of his political career and of his father, Joseph P. Kennedy Sr.  There were many good and bad things I encountered, though what stood out above all was his devotion to his children.
Here are what Catholics are saying on the passing away of Edward Moore Kennedy around the web (updates from around the web have ended as of 8-26-2009 AD at 6:32 pm CST):
It's Already Started: The Party of Wellstone Uses Kennedy's Death for Political Opportunism by Jay Anderson of Pro Ecclessia
Mixed Record?! my hind end by Rich Leonardi of Ten Reasons
I had been praying for his spiritual health by Jean M. Heimann of Catholic Fire
One of the elements of modern (often Evangelical, but sometimes Catholic) spirituality that I find most foreign is when people talk about Christ as being "my best friend." It seems an even more familiar form of the relationship suggested by hopeful missionaries, "Do you have a personal relationship with Jesus Christ?"
It's possible to err in either direction on these things, and I make no representation that I am a perfect Christian, but I don't think of myself having a "personal relationship" with Christ, certainly in a "best friends" kind of way. The ways in which I would normally envision Christ are not guy-next-door, my-buddy-the-savior kind of images. Christ the King, enthroned in eternal splendor into union with whom all Christians wish to enter for life everlasting. Christ Crucified, pouring out his blood for the sins of the whole world. Christ Risen, triumphing over the reign of death which had doomed humanity since the Fall. Christ in the Eucharist, kneeling before the glittering monstrance in which the Body of Christ forms the center of a sunburst of golden rays, with the crucifix above and the tabernacle behind.
Continue reading →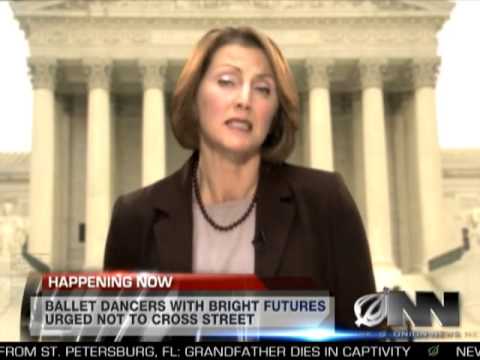 From the only reliable news source on the net, the Onion.  How many apocalyptic visions involve strange sounds and sights from the sky?  However, I must beg to differ with the Onion as to their musical choice.  If terrifying music comes from the sky at the end times, I suspect it will be something like this.  Shudder!
[Update at the bottom of this post as of 8-26-2009 4:38 pm CST]
Edward Moore Kennedy, known as Ted Kennedy, passed away late last night in Hyannis Port after a battle with brain cancer at the age of 77.
A brief statement was released from his family:
"We've lost the irreplaceable center of our family and joyous light in our lives, but the inspiration of his faith, optimism, and perseverance will live on in our hearts forever,"
Requiescat in pace Teddy.
Elizabeth Scalia, a.k.a. The Anchoress, has an in-depth look at Ted Kennedy's life titled, Ted Kennedy, Healthcare & Purgatory.
Update I:   For reactions around the Catholic world click here.
[Updated as of 8-26-2009 AD at 6:01 pm CST, see below]
Bishop D'Arcy pens an article in the dissident Catholic Jesuit-run magazine, America, by rapping the University of Notre Dame in it's failure in being a witness to the Gospel by honoring the most anti-life president in the history of the United States.
He goes on to single out Father John Jenkins for his failure in leading as a man of faith and to the board of trustees for their deafening silence.
Finally he asks the University of Notre Dame, but also other Catholic universities, whether they will follow the Land O'Lakes Statement, which proclaimed in ambiguous language that it was 'ok' to dissent from Catholic teaching, or adhere to Ex Corde Ecclesiae, where Catholic teaching and identity must be a priori.
Over at CrankyCon, Paul Zummo offers a brief review of Ayn Rand's Atlas Shrugged:
The atheism is only a small part of the issue with objectivism. Galt (and thus Rand's) objection to the concept of original sin is naive, but even absent this aspect of objectivism, it remains a dehumanizing and abhorrent moral philosophy. Rand detests totalitarianism, it is true, but other writers have written better and less repugnant works in defense of capitalism and against totalitarianism. If libertarians and conservatives wish to seek out inspirational works on the topic, they are better off with the likes of George Orwell, C.S. Lewis, Thomas Sowell, Wilhelm Roepke, F.A. Hayek and countless others.

The fundamental problem is that Rand is as naive about human nature as the socialist utopians. After all, a utopian is a utopian, whether they are Marxian or Randian utopians. Therefore the rejection of the concept of original sin is something of a problem because it blinds Rand to the idea that human beings cannot simply shut off their passionate desires. If totalitarians are blind to the reality that human nature cannot be perfected, Rand is blind to the fact that the altruistic tendencies of humans cannot similarly be wiped out. Believe it or not, we are social beings (Aristotle and Aquinas being right), and it is simply unrealistic – and Rand is supposed to be about reason and realism – to expect humans to simply ignore these aspects of their personality.
Ah the glories of government medicine!  1200 veterans were recently informed by the VA that they had Lou Gehrig's Disease.
Former Air Force Reservist Gale Reid received a letter from the Veterans Affairs Department that told her she had Lou Gehrig's disease, and she immediately put herself through a battery of painful, expensive tests. Five days later, the VA said its "diagnosis" was a mistake.
The Montgomery, Ala., resident was among at least 1,200 veterans who received a letter about disability benefits for ALS, also known as Lou Gehrig's disease, even though they hadn't been diagnosed with the illness, according to the National Gulf War Resource Center. Veterans were initially suspicious of the letters, but still went through the agony not knowing exactly whether they had the fatal disease, which typically kills people within five years.
At least 2,500 letters informing veterans of disability benefits for ALS were sent out, and of those, some 1,200 were a mistake, according to the National Gulf War Resource Center. The wrongly sent letters were supposed to inform veterans of an undiagnosed neurological disorder, according to the Gulf War veterans group, which provides information, support and referrals about illnesses to veterans.
No one knows for sure exactly how many letters were mailed to veterans treated at VA hospitals and how many were a mistake. VA spokeswoman Katie Roberts didn't return telephone messages or an e-mail Monday.
Read the whole story here.  The last line in the story says it all for what we all have in store for us in the unlikely event that ObamaCare ever becomes a reality.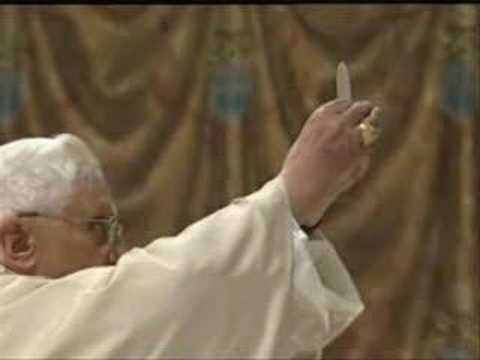 Bishop Edward Slattery of the Diocese of Tulsa is a champion of Ad Orientem.  Here you can read his thoughts on the subject.  The National Catholic Reporter wrote a piece on the subject which Father Z has put through his patented fisk machine and which may be read here.  I of course am all in favor of Ad Orientem.  Priests should render the sacrifice of the Mass at altars when possible and not at the Protestant-lite communion tables that have come into vogue since Vatican II, in a well-intentioned but completely wrong-headed attempt for greater involvement by the laity in the Mass.  Quotes from Pope Benedict regarding Ad Orientem are here at the wonderful blog New Liturgical Movement, which I had not read until researching this post.  What do you think?
Salvete AC readers!
Buckle Up! Because here are today's Top Picks in Catholicism:
1. An interesting find of Biblical proportions has been announced.  Silver amulets predating the Dead Sea Scrolls by 400 years was found with Biblical inscriptions, the Book of Numbers 6:24-26:
24 The LORD bless you and keep you:
25 The LORD make his face to shine upon you, and be gracious to you:
26 The LORD lift up his countenance upon you, and give you peace.
Written in Hebrew script, the pure silver amulets were discovered in the ancient tomb complex of Jerusalem's Ketef Hinnom.  Archaeologist Gabriel Barkay wrote the discovery in the Biblical Archeology Review.
I made the mistake of following a link to a Frank Rich column this morning — an activity liable to cause lowed IQ, severe irritation, or in extreme cases, the gnawing off of one's own arm. In an effort to channel possible side effects into a vaguely positive outlet, I hope that readers will forgive me if I revisit a topic that I already touched on once before: the increasing attempts by Democratic partisans to insist that the only people who could possibly oppose their agenda are evil, racist, gun-toting, potentially-violent freaks.
Like many of Rich's pieces, this one is wandering and somewhat inarticulate. However, the basic thread is that the right as a whole is made up of violent extremists who should not be a part of the current health care debate in congress. In support of this, he points to the handful of 2nd Amendment activists who have been showing up at Townhall Meetings and other public venues in states that allows the open carry of firearms and exercising that selfsame right. This, he argues, proves that they are just like Timothy McVeigh (after all, one of them quoted Thomas Jefferson, who was also quoted by McVeigh), and to cap it all off some Republicans opposed counter-terrorism bills proposed in the wake of the OKC bombing. Got all that?
A couple things strike me about the unreasonableness of this line of thinking. Continue reading →
You may have heard by now of the case of Rifqa Bary who fled her Ohio home to Florida to escape her father's grasp.  The reason being is that she converted to Christianity and her family are extremist Muslims.  Meaning that she will be put to death for being a kafir, or apostasizing from Islam.  This is in line with most mainstream Islamic jurisprudence (see the Koran verses such as 2:217 and 4:89) that calls for the death of a convert away from Islam.
Andrew Bostom of the American Thinker wrote an excellent piece concerning Rifqa Bary:
Rifqa Bary faces death for her apostasy from Islam, while the media ignores the solid religious and institutional grounding for the practice.