Monthly Archives:
August 2009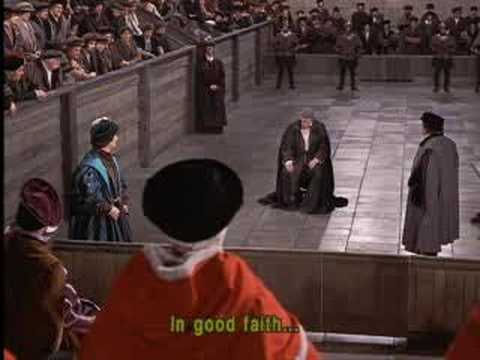 Doug Kmiec, betrayer of the pro-life cause, future ambassador to Malta and spiritual descendant of Richard Rich,  the subject of few posts on this blog, see here, has taken the opportunity of the death of Ted Kennedy to engage in some predictable spaniel like fawning over Obama and ObamaCare.  The ever cogent Erin Manning at her ever readable blog and sometimes tea, fisks the resulting mess here, so you don't have to.
Canon Lawyer Ed Peters has some thoughts here on the Ted Kennedy funeral.  Distressingly the funeral had on full display the tendency of modern Catholic funerals to have eulogies that "canonize" the deceased.  I prefer the traditional Catholic practice of banning eulogies and merely requesting prayers for the soul of the deceased.  There are other venues to praise the deceased.  The funeral Mass is not for praise, but rather for the sacrifice of the Mass and for prayers.  A good post on the subject is here.
Adolph Hitler's evil twin in terror, Joseph Stalin, once remarked "How many divisions has the Pope?".  This was done in response to the  future saint Pope Pius XII's[1] disapproval of his policies.
Well it wasn't a mocking tone nor was it a sarcastic remark in reference to the Vatican.  It was a serious concern to the 'meddling' of the Catholic Church in thwarting Communism's attempt at world domination.  Stalin was well aware of the tremendous moral power that the Vatican wielded and Vladimir Lenin implemented the full power of the KGB and the eastern bloc spy agencies to monitor and undermine the mission of the Catholic Church.
A new non-fiction book by John Koehler titled, Spies in the Vatican, has recently come out that documents the final twenty years of the Cold War and how it played out as the Soviet Union and their allies infiltrated the Vatican.
Frances Kissling, former head of pro-abort Catholics For a Free Choice, mourns the passing of abortion champion Ted Kennedy here.
"On the right to choose abortion, he was fully pro-choice. He supported the right of women who got their medical care from the government whether they were federal employees, in the military or on Medicaid to the same right of conscience that women with their own money or private insurance have.  And, on every other issue related to reproductive health and rights, he voted for women.
Something for the weekend.  The unforgettable Vera Lynn singing the White Cliffs of Dover.  Ah, Britain during the war years of World War II, a fascinating place.  A hilarious comedy set during those years played on the BBC in the sixties and seventies, Dad's Army.
I was struck by a section out of Michael Sean Winters' ringing (indeed, rather shrill) defense of Senator Ted Kennedy on the America Magazine blog.
To say that Sen. Kennedy was flawed is to say that he was a human being. To dismiss his career because of his stance on abortion is to be ignorant of the complicated way the issue of abortion manifested itself in the early 1970s: I think Kennedy got it wrong but I do not find it difficult to understand why and how he got it wrong. If the pro-life leaders would stop ranting for a second and study that history they might become more effective at advancing their cause. Besides, Ted Kennedy got many more things right than he got wrong.
Honestly, what does it mean to say that Kennedy "got many more things right than he got wrong"? I cannot tell that it means anything other than, "Kennedy is one of my political tribe, and so I find it easy to forgive his faults." What, surely Winters does not propose something so trivializing as a weighted check list: "Kennedy was in favor of expanding welfare, and we'll weight that at an 8. He was in favor of increased immigration, and we'll give that a 10. Unfortunately, he was in favor of abortion, we'll weight that at a 4. So far a +14 total, what next?"
Continue reading →
Over at the First Things blog, Joe Carter highlights an excerpt from an article by Randal Rauser, a professor of theology at Taylor Seminary, Edmonton, Canada:
At the end of his tremendously irritating film "Religulous", Bill Maher states that "Faith means making a virtue out of not thinking." With this strange definition Maher summarizes a notion of faith which has become enormously popular in recent years, particularly with the rise of the new atheists. (Consider Richard Dawkins who dismisses religious believers as "faith heads".)
Evelyn Waugh's Brideshead Revisited
is one of my favorite novels, and unquestionably my favorite Catholic novel. (Spoiler warning for those who haven't read it — this post has to do with events which take place at the very end.) Not only does Brideshead give powerful and beautiful expression to Catholic themes, but having read it in my late teens, not long before leaving home, it represents one of those crystallizing experiences for me through which Catholicism became not merely something I was brought up in, but something deeply my own and at the root of my understanding of the world.
And yet, there's a key element of the plot which clashes with the modern experience of joining the Church — as I was reminded tonight when attending the opening RCIA meeting as a member of this year's team. Near the very end of the novel, Julia (a cradle, though intermittently lapsed, Catholic) tells the man she has been living with for several years (they're in the process of divorcing their estranged spouses so they can marry): Continue reading →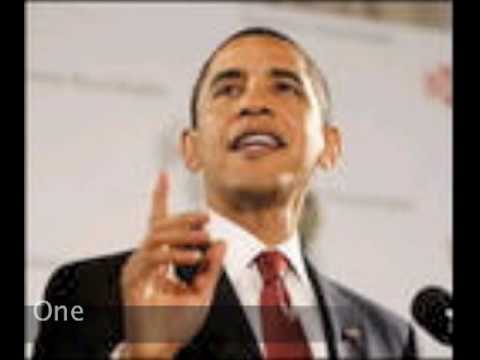 Hattip to the ever musical Cminor.  Just like the last Depression, at least we are getting some good music out of this fiasco.