Monthly Archives:
July 2009
Hattip to Instapundit.  As he notes, Chappaquiddick is one anniversary Google was certain to ignore.
Here is Ted Kennedy's non-mea culpa, notable for how little of the details of the incident he could recall, and an example of how to appear to take responsibility while not taking responsibility.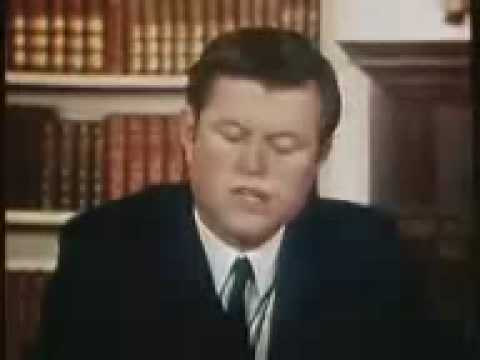 Any other American who failed to report a lethal accident such as this for such a lengthy period would probably have served some jail time, county or prison.  Any other politician would have had his career destroyed.  Something to keep in mind when Kennedy dies and he is referred to as "The Lion of the Senate".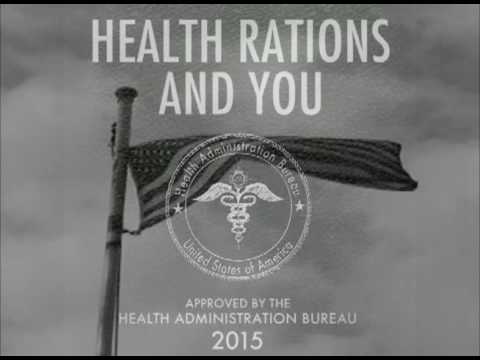 Hattip to American Digest.  Putting the government in charge of our health care, what could possibly go wrong?
I saw the movie with Liam Neeson entitled "Taken", the other night. It is the ultimate 'Dads protecting daughters' fantasy. It plays on a whole lot of primal emotions- particularly the temptation to give oneself over to extreme violence to protect the lives and sanctity of one's children. Every father wants to imagine himself capable of defending his beloved children from any and all threats- and the father in "Taken" was that ultimate fatherly force. He represented more of a divine Angelic father who slays spiritually evil forces, than a realistic earthly dad- and as such I was able to excuse the incredible violence as something of a parable of ultimate accountability for those humans who perpetrate the evils of human trafficking and slavery.
Something for the weekend.  The incomparable Ella Fitzgerald singing That Old Black Magic, which seems appropriate on this Harry Potter weekend.
A New Jersey representative was on the floor of the House last night clearly and passionately articulating the connection between state-funded health care and state-funded abortions. Sure, the House was empty and he was talking to two other Representatives. His arguments were no less compelling.
The number of abortions will dramatically increase under the coming state-controlled health care plan. This is something we need to amplify for public consideration; especially to those of a religious mindset who may be inclined to favor state-enforced health care.
I hope to find a video soon; let me know if you do!
That mainstream American culture is something of a train wreck is hardly news at this point, and that regard there's a certain wisdom to the approach, "Let the dead bury their dead," rather than having the brashness to be the one shouting, "Oh, hey, look! A body!" Still, occasionally one runs across things which are at the same time so sad and so indicative of our cultural ills one feels the need to comment. Such a case, to my mind at least, was this article from the most recent Atlantic Monthly suggesting that for the modern Homo suburbanicus middleclassus marriage is a failed idea which should be pretty much abandoned. Or as the cheery sub-headline succinctly put it: "The author is ending her marriage. Isn't it time you did the same?"
The author is a 47 year old woman, a successful performance artist married to a musician, who after twenty years of marriage and two children find herself in the aftermath of an extramarital affair deciding that she really doesn't feel like doing the work to rebuilt a relationship with her husband.
Which is not to say I'm against work. Indeed, what also came out that afternoon were the many tasks I—like so many other working/co-parenting/married mothers—have been doing for so many years and tearfully declared I would continue doing. I can pick up our girls from school every day; I can feed them dinner and kiss their noses and tell them stories; I can take them to their doctor and dentist appointments; I can earn my half—sometimes more—of the money; I can pay the bills; I can refinance the house at the best possible interest rate; I can drive my husband to the airport; in his absence, I can sort his mail; I can be home to let the plumber in on Thursday between nine and three, and I can wait for the cable guy; I can make dinner conversation with any family member; I can ask friendly questions about anybody's day; I can administer hugs as needed to children, adults, dogs, cats; I can empty the litter box; I can stir wet food into dry.
A song for a Friday afternoon:
The Holy Father is undergoing surgery after breaking his wrist in a fall.
AOSTA, Italy — A hospital spokesman says Pope Benedict XVI is undergoing surgery after breaking his right wrist in a fall during his vacation in the Italian Alps.

Tiziano Trevisan, a spokesman at the Umberto Parini Hospital in Aosta, says surgeons were operating Friday on the wrist to reduce the fracture, a procedure to realign the broken bone fragments.

He said they were giving 82-year-old Benedict "light sedation," though heavier anesthesia may be given as the surgery progresses.

A Vatican statement says the pope fell in his room in a nearby chalet overnight and despite the accident, celebrated Mass and had breakfast before going to the hospital.
As regular readers of this blog know, I have been sounding the tocsin regarding government spending since the Bailout Swindle of 2008.  Here is one of my posts in which I list other posts I have written on the subject.
Yesterday the Director of the Congressional Budget Office had a chilling post on his blog which you may view here.  He states in part:
"Under current law, the federal budget is on an unsustainable path, because federal debt will continue to grow much faster than the economy over the long run. Although great uncertainty surrounds long-term fiscal projections, rising costs for health care and the aging of the population will cause federal spending to increase rapidly under any plausible scenario for current law. Unless revenues increase just as rapidly, the rise in spending will produce growing budget deficits. Large budget deficits would reduce national saving, leading to more borrowing from abroad and less domestic investment, which in turn would depress economic growth in the United States. Over time, accumulating debt would cause substantial harm to the economy. The following chart shows our projection of federal debt relative to GDP under the two scenarios we modeled." 
His chart is at the top of this post.
Keeping deficits and debt from reaching these levels would require increasing revenues significantly as a share of GDP, decreasing projected spending sharply, or some combination of the two.
He concludes on this somber note:
The current recession and policy responses have little effect on long-term projections of noninterest spending and revenues. But CBO estimates that in fiscal years 2009 and 2010, the federal government will record its largest budget deficits as a share of GDP since shortly after World War II. As a result of those deficits, federal debt held by the public will soar from 41 percent of GDP at the end of fiscal year 2008 to 60 percent at the end of fiscal year 2010. This higher debt results in permanently higher spending to pay interest on that debt. Federal interest payments already amount to more than 1 percent of GDP; unless current law changes, that share would rise to 2.5 percent by 2020.
This is fiscal madness.  We have the wealth and the ability to solve this problem by spending cuts, and minor tax increases if, and only if, combined with meaningful and deep spending cuts.  What we lack is the political will.  We are destroying the future prosperity of our kids because of current political cowardice, folly and inertia.
Some of you probably think it is pretty easy to write for a blog.  You probably think that all it involves is writing whatever comes into your fool head and then an occasional response in the comboxes.  Well, actually, that is about 98% of it for me.  However there are a few other duties. Perhaps the most time consuming is deleting "nut" comments.  These comments are usually so bizarre that I assume any effort to respond to them would be futile.  However, yesterday Jay Anderson at Pro Ecclesia received a prime example of the type of ""nut" comment I am writing about, and I thought our readership might like to see it. Continue reading →