Monthly Archives:
July 2009
We continue to work through the authoritative Compendium of the Social Doctrine of the Church on the topic of the Political Community. In this part we will look at what happens "When Government behaves badly". From the Compendium paragraphs #383 and #383: Continue reading →
Tomorrow will mark one month since Honduran President Manuel Zelaya was roused from his bed by members of the military and escorted, in his pajamas, to a plane heading out of the country. Later that same day, June 28th, the Honduran congress elected Roberto Micheletti as interim president, with a term to expire on January 27th, 2010 — the date on which Zelaya's term would otherwise have ended.
Since then, things have held in a state of tense limbo. No other country has recognized Micheletti as the legitimate president, and Zelaya is now camped out on the Honduras/Nicaragua boarder pushing for his return. Venezuelan strongman Hugo Chavez, a backer of Zelaya, has darkly threatened consequences if he thinks Venezuelans in Honduras might be threatened, but to date no outside power has attempted to force the Honduran military to stand down.
However, the situation is more complicated than a simple coup. This in depth article in the weekend's WSJ on the lead up to Zelaya's ouster is a pretty good primer on the subject. The military removed Zelaya in response to orders from the Honduran Supreme Court for the military to arrest Zelaya for disobeying the constitution. Zelaya was attempting to push through a ballot referendum to change the constitution — his primary object according to most Honduran authorities and observers being to remove the constitutional provision which limits each president to only one term in office. In this, he was following the example of other Latin American presidents who have sought to remove the constitutional provisions in their countries that were designed to keep one man from maintaining power indefinitely. Continue reading →
Larry Lynch was born, the first of 12 kids in his family, in the City Line neighborhood of Brooklyn on October 17, 1906.  He grew up on some pretty tough streets while also serving as an altar boy at Saint Sylvester's.   He came to greatly admire the Redemptorists, an order of missionary priests founded by Saint Alphonsus Liguori in 1732.  In America the order had distinguished itself by its work in some of the roughest slums in the country and thus it was small wonder that a tough street kid would be attracted to them.  Larry Lynch was ordained a priest in the Redemptorist Order in 1932. Continue reading →
Those of us who occasionally have been cantankerous can take some solace that among the ranks of the Blessed there are those who also had such moments while on Earth.  One of those is Blessed William Ward whose feast day is today. Continue reading →
Since I began blogging here at The American Catholic, I've yet to see a debate open up between liturgical traditionalists and modernists. Most other Catholic sites I have visited on the Web usually end up in them at least once, if not multiple times. This leads me to wonder: is there an unspoken consensus at TAC about the liturgy, or is it simply a topic no one has yet broached?
Speaking for myself, I am partial to the Latin Mass, the Tridentine rite as it is sometimes called. When I live in the Phoenix area, I am fortunate enough to be able to attend a daily Latin Mass offered by a priest affiliated with the Priestly Fraternity of Saint Peter (FSSP), though they are also offered by the Norbertines here in Orange County (needless to say, I do not attend Masses offered by "schismatic" sects). I am equally drawn to the peace and quiet of the daily Low Mass and the beautiful chant of the Sunday High Mass. And I also find it quite tragic that had I not been looking for it, I would have never found it – though I know the local community there is now making attempts to publicize itself.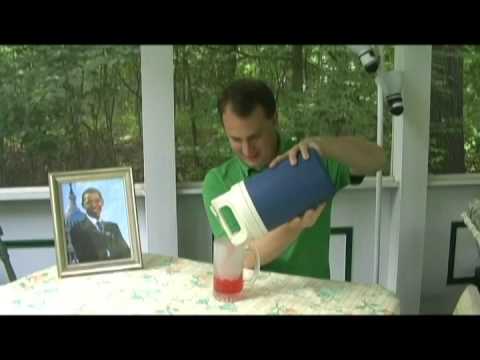 Hattip to Ledygrey at Southern Appeal. Any resemblance between the video above and the video in this post is purely intentional.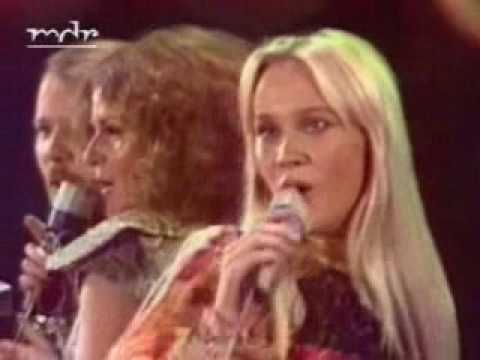 Something for the weekend, Waterloo by ABBA.  I played this last night while perusing the President's declining poll numbers and this story.  I will not even attempt to defend my liking for ABBA.   I realize their music is the worst type of disco treacle but I still like it.  Feel free to mock away in the comboxes.  I will make no attempt to defend the musically indefensible.  I may inflict more ABBA on the readers of this blog, but I will do so at decent intervals.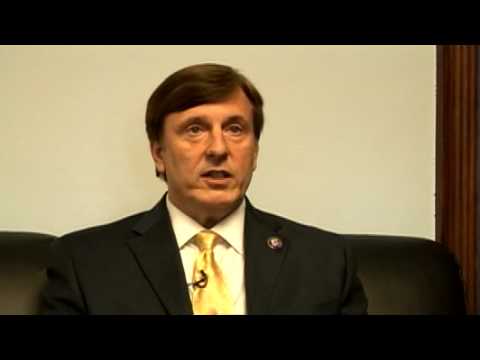 Hattip to Robert Stacy McCain at The Other McCain.  Rep. John Fleming (R. LA.) is the sponsor of House Resolution 615 which states that in the event National Health Care passes, all members of Congress who vote for it are urged to receive their health insurance under it.  This sounds like a very good idea to me.  If it is good enough for voters it should be good enough for CongressCritters.  Of course urging isn't enough.  They should be required to be subject to Obamacare if it passes.  Here is the text of the resolution.
The nation (or at least, that portion of it which follows the news cycle) suddenly found itself in one of these "national conversations" about policing this week, after President Obama accused the Cambridge, Mass. police of having "acted stupidly" in arresting his friend and supporter Prof. Henry Louis Gates Jr. outside his own home for "disorderly conduct". The police report, minus some privacy data such as addresses, can be viewed here. The short version, is as follows: Prof. Gates returned from a trip to China and found himself having trouble getting into his house, so he and his cab driver forced the door open. A passerby saw this, feared a burglary was taking place, and called the police. Officer James Crowley of CPD arrived on the scene shortly thereafter, saw Prof. Gates in the house as he approached it, and though he looked to be a resident, but knocked, explained the situation, and asked for ID to be sure.
Here the two versions of the story diverge. According to Prof. Gates, Officer Crowley repeatedly refused to identify himself, lured him out onto the porch, and then arrested him. (You can read the Professor's version in an extended interview here.) According to Officer Crowley, Prof. Gates did provide identification, Crowley was satisfied that he was the homeowner, but Gates had immediately taken an angry tone (repeatedly accusing Crowley of treating him this way because he was black) and that Gates followed him outside, accusing him of racial bias and generally shouting at him, until after a warning Officer Crowley arrested him for disorderly conduct.
Now, I think it's pretty appalling to be arrested at your own house for yelling at someone, even a police officer. At the same time, the police report rings a lot truer to me that Prof. Gates'. And while even given that account, I don't like the idea of arresting someone in front of his own house for being loud and rude towards the police, it strikes me that Prof. Gates violated a lot of the very basic rules that everyone knows about interacting with police. Perhaps I can best explain with an example:
Continue reading →