Monthly Archives:
July 2009
It always annoys me when I am confronted with a form which demands to know my "race or ethnicity" and offers no "mixed" option. Being exactly half "white" and half "hispanic", it seems tiresome to have to pick one or the other. "Just pick the one you feel represents you most," a nice lady at the DMV once told me. But of course, what I think represents me most is being half each — not picking one over the other. I would certainly not say that I "am" Hispanic, yet the experience of having a large Mexican-American half to the family is hardly accidental to my life experience.
One of the areas I knew this would make a more than usually substantive difference in my life was deciding how to fill out college application forms. I objected to the idea of racial quotas (something that was still going on fairly explicitly in 96/97) and I figured that with an English last name even if I were tempted to try to take advantage of "Hispanic" status, I wouldn't pass the laugh test. So I put myself down at "Hispanic" on the PSAT and "white" on the SAT, and simply refused to pick on all my college applications.
Continue reading →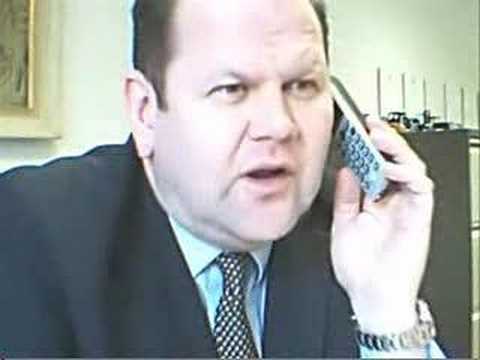 Hattip to Dale Price at Dyspeptic Mutterings.  Personally when it comes to dental care I normally do not quibble about price, no pun intended, although I do understand that there are people, like this fellow here, who disagree with me.
On the subject of dentistry, the video below is probably not one to view if you have a dental appointment today.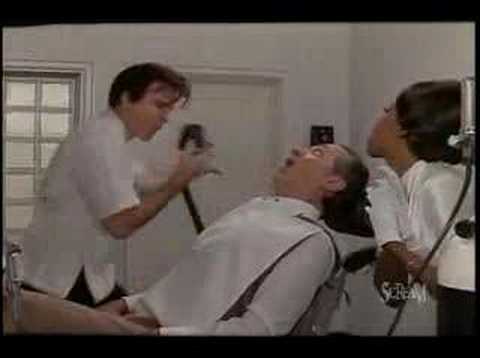 Salvete AC readers!
Buckle Up! Because here are today's Top Picks in the Catholic world:
1. Newspapers outlets and news agencies are reporting that Pope Benedict XVI has signed off on the laicization of Father Tomislav Vlasic.  Tomislav Vlasic is one of the leading priests alleging that apparitions of the Blessed Virgin Mary have been appearing continuously to six Croat seers since June 24, 1981 in the Bosnian town of Medjugorje.  These apparitions are continuing to this day and has been visited by an estimated 30 million pilgrims.  An estimated 40,000 messages have been conveyed to the seers by the Blessed Virgin Mary.
Officially the Vatican has not decided on the matter of these alleged apparitions of the Blessed Virgin Mary.  The Vatican has recently taken over the case of reviewing these allegations from the local Bosnian diocese.
There are skeptics and proponents debating the facts and implications of the latest scandal over Medjugorjie.  But what is clear is that Medjugorgie has lost more of its tarnish these last few years.
I won't argue with the genuine conversions and sincerity of many believers that have occurred at Medjugorie.  Though I have a couple doubts concerning these apparitions which I will write to in a separate posting for a later date.
2. Quote of the Day:
"We do know that at the end of time, when the great conflict between the forces of good and evil takes place, Satan will appear without the Cross, as the Great Philanthropist and Social Reformer to become the final temptation of mankind."

– Archbishop Fulton Sheen (Life of Christ, p. 10)
Kind of sucks the wind out of your sails doesn't it if you believe in the redistribution of wealth and all.
It's not unusual for people attempting to smooth over a contentious discussion to say that they'd of course be willing to get together for a friendly beer some time. Apparently, when one has the resources and media visibility of the President, it's possible to actually pull this off, but trouble can ensue.
When President Obama called Cambridge police officer Crowley last week to try to smooth over tension resulting from Obama's declaration that Crowley's arrest of Professor Gates had been "stupid", Officer Crowley suggested that the three men should get together for a few beers. It seems that Obama thought this was a good idea, and a beer summit between the three men is currently scheduled to take place are scheduled to get together at a White House and knock back a couple cold ones.
However, this morning's Wall Street Journal reveals that peace making is never simple, American brewers are upset over the likely offering at the beer fest: Continue reading →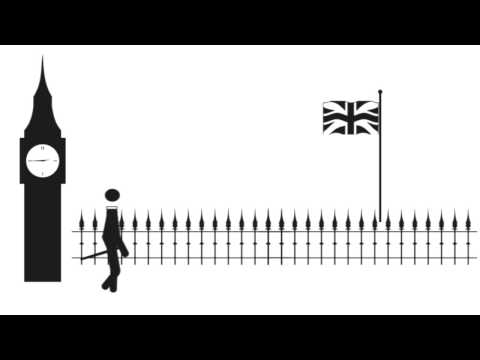 Hattip to Alberto Hurtado at Southern Appeal.   The myth of the Population Bomb is a cautionary tale of the dangers of politicized junk science.    Paul Ehrlich's best seller in 1968 helped propel public policy in an anti-natalist, pro-abortion and pro-contraceptive direction.  As I hope all of our readers know, the book was a heap of rubbish, making wild alarmist predictions about the dangers of population growth, none of which came true.  Good articles on Erhlich's bomb of a book are here, here, and here.  Rather than a population bomb, we have a population implosion throughout most of the world, including in Muslim states. 
Now why would a book that was so spectacularly wrong headed have so captured the imagination of policy makers for generations?  Because books like Erhlich's truly have nothing to do with science.  Science jargon is merely a wrapper for a political agenda;  in Ehrlich's case one which was both radically pro-environment and anti-human, with a heaping dollop of hatred for people who had more than two kids.  I have a great deal of respect for science, and little but contempt for those who attempt to claim the mantle of science for political agendas through the use of junk science. Continue reading →
Barring some political miracle, National Health Care is dead. Many  current polls indicate that a majority of the public is now against it.  There is no chance of having a vote in either chamber of Congress before the August recess.  Considering the high popularity numbers that Obama had coming into office, and the wide majorities that the Democrats enjoy in Congress this is astounding.  What caused this debacle?  A few thoughts. Continue reading →
There's been much discussion of late about what other country's health care apparatus the US should consider emulating, and in such discussions France is often mentioned. Now, all cheerful ribbing against the French aside, their health care system is not nearly as "socialized" or nearly as afflicted by treatment denials and waiting lists as those of the UK or Canada. It is also rather more like the system that the US already has, in that it is a hybrid public/private system, though in their case there is a guaranteed base level of coverage everyone has through the government (funded via a hefty payroll tax — not unlike Medicare) which most people supplement with private coverage. Most doctors are in private practice, and 25% do not even accept the public plan, just as some practices in the US do not accept Medicare. However, everyone does have that minimum level of coverage, and the French spend a lower percentage of their GDP on health care than the US (11% versus 16%) which when you take into account that France's GDP per capita is a good deal smaller than that of the US (which is the polite, economist way of saying it's a poorer country) works out to the US spending about twice as many dollars per person on health care, while still not having universal coverage.
So what are we waiting for? Why don't we go enact the French system here right now? Why doesn't Obama put on a jaunty beret, dangle a cigarette coolly from the corner of his mouth, hoist a glass of wine, and just say, "Oui, nous pouvons."
Continue reading →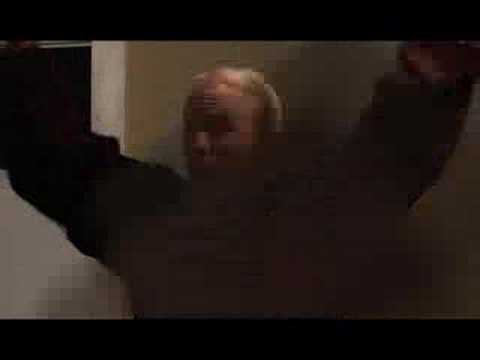 Apparently Dan Brown didn't just do shoddy reasearch on art, history and theology for his Da Vinci Code, but also albinism was beyond his ability to spend ten seconds studying on the internet.  Here is the website for the fellow who came up with this brilliant parody back in 2006.  Perhaps Mr. Brown should have used a squad of albino squirrel assassins instead?
Despite a semester overseas in England and mandatory schooling in the subject, it is to my great regret that I neglected to pay much attention to European history in college. What I did study a decade ago I've barely retained — something I've been compensating for in years since, by way of a 45 minute subway commute that provides just enough time to get a few chapters in.
The British historian Michael Burleigh is one whose work I've discovered recently and have benefited greatly from reading. Earlier this year I finished Earthly Powers ("The Clash of Religion and Politics in Europe, from the French Revolution to the Great War")
and am now working through the sequel: Sacred Causes ("The Clash of Religion and Politics, from the Great War to the War on Terror").
Both volumes are fascinating studies of European history, through the prism of church-state relations and the myriad attempts of each to assume the role of the other. Continue reading →