Monthly Archives:
June 2009
Some recent discussions have reinforced my natural disdain for many features of what is derisively called "The Nanny State". The underlying philosophy of the nanny state, and of the modern liberals that run it, is that the people must be protected from themselves. Instead of viewing individuals as potentially responsible citizens, they seek to deprive them of their dignity as free and moral beings by imposing restrictions on personal behavior.
But there is such a thing as reasonable regulation for the common good. Catholic social teaching has never been libertarian at its core. It has condemned economic liberalism, the doctrine of the "invisible hand" – that the private pursuit of self-interest on the part of each leads necessarily to benefits and prosperity for all. Unlike the atheist Objectivists, we do not believe that selfishness and consumerism are virtues.
We are therefore, as Catholics and citizens, called upon to find a balance between respect for individual liberty and the common good. I am deeply dissatisfied with both lassiez-faire approaches to social problems (including and especially economic problems) and statist paternalism, because in a way they are two different versions of a bad parent.
Here is an announcement I wrote for my Facebook Cause "Dads Protecting Daughters"):
In creating this cause (Dads Protecting Daughters) to protect my daughters (and son), I thought of it as primarily addressing the threats from the outside- the political/cultural/economic ones. But recently I had a skin cancer scare (should be ok- surgery is June 17 appreciate your prayers).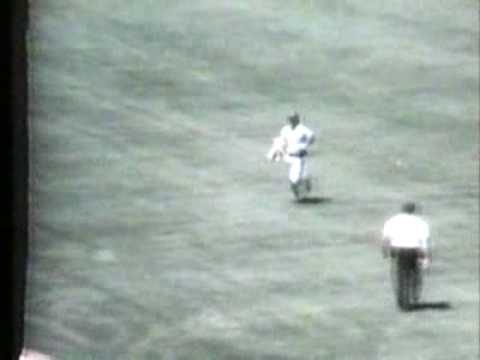 Ed Morrissey at Hot Air reminds us of the above story which is worth remembering on Flag Day.
On June 14 we celebrate Flag Day — to commemorate the adoption of the flag of the United States, by resolution of the Second Continental Congress in 1777.
Read the proclamation of President Obama on Flag Day and National Flag Week (June 11, 2009).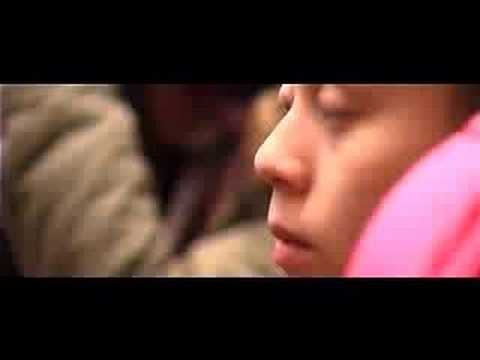 A fitting video for the Feast of Corpus Christi.
Back in the 1970s, when there was a lot of liturgical innovation going on, Dorothy Day invited a young priest to celebrate mass at the Catholic Worker. He decided to do something that he thought was relevant and hip. He asked Dorothy if she had a coffee cup he could borrow. She found one in the kitchen and brought it to him. And, he took that cup and used it as the chalice to celebrate mass.

When it was over, Dorothy picked up the cup, found a small gardening tool, and went to the backyard. She knelt down, dug a hole, kissed the coffee cup, and buried it in the earth.

With that simple gesture, Dorothy Day showed that she understood something that so many of us today don't: she knew that Christ was truly present in something as ordinary as a ceramic cup. And that it could never be just a coffee cup again.

She understood the power and reality of His presence in the blessed sacrament. …
(Read the rest of Deacon Greg Kandra's Homily for June 14th, 2009: Corpus Christi / The Solemnity of the Most Holy Body and Blood of Christ).
For my sins, perhaps, I have spent my career as an attorney.  Over the past 27 years I've done a fair number of trials, both bench and jury, and I am always on the lookout for good depictions of trials in films, and one of the best is The Caine Mutiny.  Based on the novel of the same name by Herman Wouk,  who served in the Navy as an officer in the Pacific during World War II, the movie addresses the question of what should, and should not, be done in a military organization when the man at the top of the chain of command is no longer in his right mind.
[Updates at the end of this post below]
I enjoyed viewing David Letterman when he first came out.  He was nerdy, goofy, and most importantly funny.  I eventually stopped viewing his show not because he wasn't funny anymore, but because I was no longer in college and I needed a good nights rest for the real world, ie, a job.  Once in a while I would catch his show and remember fondly my days of cold pizza and late night study sessions.
I was well aware of his politics, but unlike most liberals, conservatives do have a sense of humor, especially at our own expense.  I was able to suspend my politics to enjoy good humor because I loved to laugh.
Sadly Mr. Letterman went too far recently in one of his jokes.  Maybe he has been doing this for awhile, but I haven't noticed since I no longer watch his show for the reasons I mentioned above.
Something for the weekend.  Go here to listen to the song Painted Black by the Rolling Stones played during the intro to the tv series Tour of Duty, a show whch chronicled an American infantry platoon in Vietnam beginning in 1967.   CBS failed to purchase the rights to Painted Black for reruns or DVDs, so replacement music is used instead, which is a great shame.  I have seen few videos more evocative of time and place than the intro to Tour of Duty with Painted Black.  The second and third seasons of Tour of Duty added soap opera and adventure elements which detracted from the realism of the show, but the first season is highly recommended by me for anyone wishing to see a realistic depiction of what life was like for the men who fought one of America's more unpopular wars and who usually served their country far better than their country served them.
The zeal for living that my 1 year old son exhibits inspires me. He wants to explore everywhere, he is so quick to find something hilarious, he loves craziness, and he cries with passion whenever he sees his sister crying. One word keeps coming to my mind when I just look at the faces of my kids- Miracle. They keep growing and changing, but this thought keeps coming at me- they weren't even in existence just a few short years ago- but now I can't imagine the universe without them. They started off life as something so tiny they couldn't be seen without a microscope- now they are undeniably eternally significant forces of life and love.
There is one major area of Catholic social doctrine concern, that is consistently overlooked in all the liberal v.conservative American arguments. The proper nature and responsibility of the "Political Community". The Compendium of the Social Doctrine of the Church lays out a comprehensive set of teachings and a blueprint for such interests. I am going to start the process of slowly offering the official Compendium quotations- not just proof-texting a sentence here or there. I believe that a real and profound commitment to these teachings will leave both liberals and conservatives something to seriously consider, and may help to form a unique Catholic worldview, which is something mainstream American politics so desperately needs right now.
One of the concepts in economics that people seem to have difficulty grasping at an intuitive level is how other people's income affects one's own income. Many people instinctively ascribe to the "lump theory" of money, in which one may imagine all wealth to consist of a set amount of money, like a dragon's hoard. If you capture more of it, that means that someone, somehow, has ended up with less.
In certain circumstances, this theory might describe things pretty well, but in most times and places wealth grows and shrinks with productivity. Basically, if I am able to produce more goods and services of value to othe people in the same amount of time, then my income grows.