Monthly Archives:
June 2009
In a Death Seen Around the World, a Symbol of Iranian Protests, by Nazila Fathi (New York Times):


Only scraps of information are known about Ms. Agha-Soltan. Her friends and relatives were mostly afraid to speak, and the government broke up public attempts to mourn her. She studied philosophy and took underground singing lessons — women are barred from singing publicly in Iran. Her name means voice in Persian, and many are now calling her the voice of Iran.Her fiancé, Caspian Makan, contributed to a Persian Wikipedia entry. He said she never supported any particular presidential candidate. "She wanted freedom, freedom for everybody," the entry read.

Family, friends mourn Neda Agha-Soltan, Iranian woman whose death was caught on video, by Borzou Daragahi (Los Angeles Times). Neda Agha-Soltan, 26, 'was a beam of light' and not an activist, friends say. The video footage of her bleeding to death on the street has turned her into an international symbol of the protest movement.
In Iran, One Woman's Death May Have Many Consequences, by Robin Wright. (Time) – Neda is already being hailed as a martyr, a second important concept in Shi'ism. With the reported deaths of 19 people on June 20, martyrdom provides a potent force that could further deepen public anger at Iran's regime.
On the protests in Iran, see also From Tehran's Streets: Hope and Rage – A Photo essay from LIFE Magazine. (NOTE: The Tehran-based photojournalist who made these pictures is now missing).
I am not interested in having future fruitless arguments over whether or not the Republican or Democratic Party is pure evil or not. It is like the old canard comparing some contemporary American politician to Adolf Hitler- it is a deal-breaker. I am one who believes that truth in politics is pretty spread out among the various major and minor political parties- there are some huge moral gaps in all, so the choice of party for me is not based on trying to find the perfect Party of God here in America.
What do many communists and many advocates of laissez-faire capitalism share in common? Both claim that their ideologies have never been given a fair shake, both claim that their ideologies are based upon immutable laws of either historical progress or human behavior, both reject 'real world' examples that supposedly show the error of their views, and both believe that only their ideological visions will lead to a future worth living in.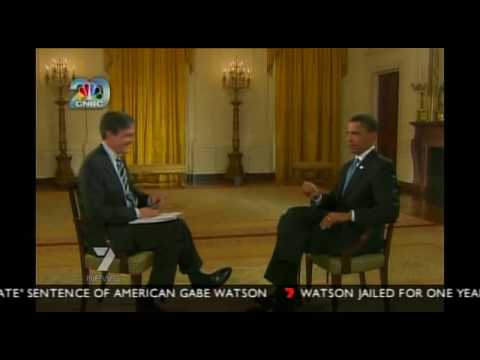 Obama kills a fly and the media goes beserk!  The indispensable Iowahawk reports here on a suit being brought by the widow of the fly, and P.E.T.A., always eager for a little easy and free publicity,  of course chimed in.  Maureen Dowd came up with a column on the Obama fly-icide, and I am milking a post out it!
Apropos of DarwinCatholic's post on the meaning of conservatism, the following comment from Francis Beckwith (What's Wrong With The World) struck a chord:
"Conservatism–as a philosophical, cultural, and political project–does in fact have boundaries, and those have been set by the cluster of ideas offered by such giants as Burke, Lincoln, Chesterton, Lewis, Hayek, Chambers, Friedman, Kirk, Weaver, Gilder, Buckley, and Reagan. There are, of course, disagreements among these thinkers and their followers, but there is an identifiable stream of thought. It informs our understanding of human nature, families, civil society, just government, and markets.
"What contemporary conservatism has lost–especially in its Hannitized and Coulterized manifestations of superficial ranting–is the connection to a paternity that is necessary so that its intellectual DNA may be passed on to its progeny.
Seeing a fair amount of discussion as to what "conservatism" is or is not cropping up on various threads — and not having time to write a massive treatise on the topic — I'd like to put forward a few basic thoughts on the topic and then turn it loose for conversation with our readership, which clearly has a number of opinions as to the matter.
I would argue that conservatism is, to a great extent, a relative term. Conservatives seek to preserve the ways and institutions of the past. In the ancient Greek and Roman world, there was a worldview present among conservatives that there had been, in the past, a literal golden age — in the age of the great heroes. Among modern conservatives, resistance to change is rooted more in a suspicion of programs of change based upon ideologies that seek to remake the human person or society into new forms. In this sense, conservatives do not necessarily hold that the way things have been in the past are necessarily good, but they lean towards the fear that drastic change will make things worse.
Here is a blog I wrote for fladems4life.org- this is the website for Florida Democrats for Life organization- If you are a Democrat and pro-life you should seriously consider joining the National and State chapters for Democrats for Life. There is a lot of freedom for you to bring your ideals and ideas into these growing organizations. I believe it is mostly a waste of time trying to turn Democrats into Republicans or vice versa- there is a philosophy of governance that pulls deeper than individual issues- even big issues like abortion.
Rioting in Tehran Saturday is shown in the above video.  Protests are quickly developing into an insurrection.  The Iranian government is using brutal force to suppress the dissidents, but reports from Iran clearly indicate that the situation is moving well beyond the ability of the government to suppress it without massive bloodshed.  The Guardian has an hour by hour account of the events yesterday here.  Nico Pitney here has been doing yeoman work in covering the crackdown at the Huffington Post.  Ed Morrissey here has been doing his usual fine work covering breaking events at Hot Air.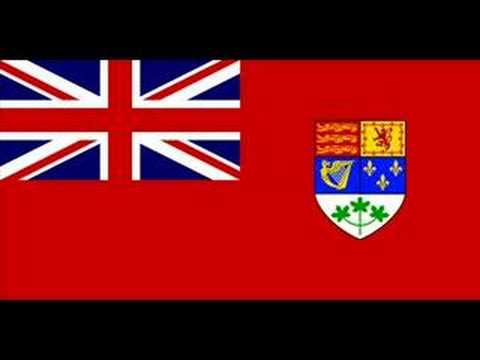 Something for the weekend.  My sainted Mom was from Newfoundland.  She was proud of being a "Newfie", and my family lived up in that beautiful land from a few months after my birth in 1957 until 1961 when we returned to the US, although she eventually became a naturalized American citizen.  Her family in 1949 preferred statehood with the US over joining on to Canada.  She always liked the unneutered version of the Maple Leaf Forever, however.  This one is for you Mom.
Part 7 of my continuing series commenting upon the follies of modern day Jesuits.  None of the following of course applies to Jesuits who are orthodox in their faith and are often among the harshest critics of the antics perpetrated by their brethren.  An editorial in America, the Jesuit magazine, expresses concern about the dangers of polarization in the Catholic Church in America.   Father Z, the Master of the Fisk, in one of his finest efforts, gives the editorial a fisking to remember here.