Monthly Archives:
June 2009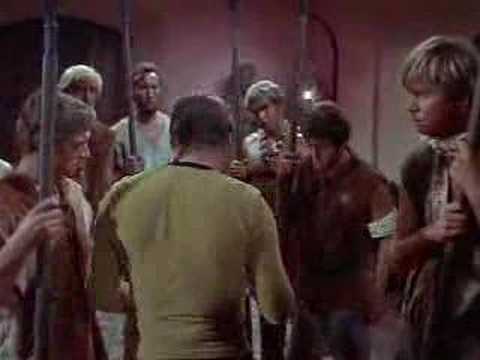 Shatner the Canadian explains the preamble of the Constitution to us!  Regular readers of this blog will not be surprised to see me drag Star Trek into my posts leading up to the Fourth of July!
I am going to provide everyone with a nice blast from the past- everyone I know respects Pope John Paul II- most orthodox Catholics refer to him as John Paul the Great. So I think what he thought officially as Pope on the question of Capital/Labor/State as part of the tradition deriving from Pope Leo XIII's Rerum Novarum- is incredibly interesting and relevant. Here is Chapter One of Centesimus Annus with no personal commentary- let the "man" speak without any interference from me:
With all the discussion of whether British behavior in the Colonies justified the Revolutionary War, I can't help being reminded of an exchange in one of my favorite books, 84, Charing Cross Road
:
August 15, 1959

sir:

i write to say i have got work.

i won it. i won a $5,000 Grant-in-Aid off CBS, it's supposed to support me for a year while I write American History dramatizations. I am starting with a script about New York under seven years of British Occupation and i MARVEL at how i rise above it to address you in friendly and forgiving fashion, your behavior over here from 1776 to 1783 was simply FILTHY.
My friend & colleague Donald McClarey has proposed that we celebrate the 4th of July with a reading of the Declaration of Independence — a custom I also share, and which I think every citizen of the United States should cultivate.
And to those scornful cranks so quick to dismiss such an appreciation of the principles of our founding as "worshipping at the temple of Enlightenment liberalism," I would remind them of the example set by none other than Pope Benedict XVI and his predecessor, John Paul II:
Following up an earlier post I made here at The American Catholic, I wanted to see how the beatification process for Pope Pius XII was coming along. The Catholic News Agency reported on June 22:
Fr. Peter Gumpel S.J., the priest leading Pius XII's beatification process, said at a conference in  Rome last week that Pope Benedict XVI was "impressed" by concerns that Jewish relations could be marred by a declaration of the World War II era Pope as a Servant of God.
I understand the necessity of playing this delicate game, but at the core of this controversy is historical truth. It saddens me to no end that so many Jews – and plenty of Catholics and secular commentators as well – are willing to believe the worst about Pius XII when there is so much evidence that not only casts doubt on the "Hitler's Pope" argument, but actually obliterates it. There have been some new developments this year that only make the defense of Pius XII easier, and the complaints of his critics even more detached from honesty and reality.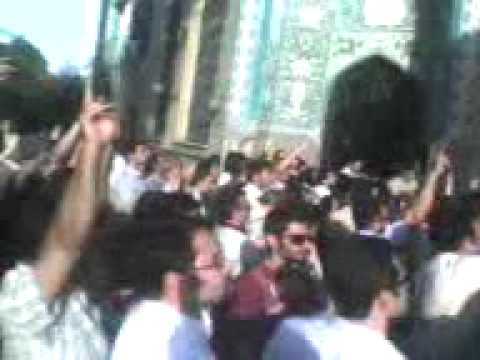 No doubt the mullahs who rule Iran had begun to think that they had successfully crushed the resistance.  They thought wrong as the above video of a protest yesterday at the Ghoba Mosque in Tehran amply demonstrates.  Reports indicate that between 7,000-20,000 protesters participated.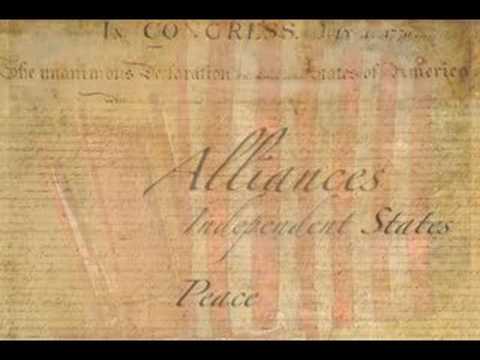 In my family each year we have a group reading of the Declaration of Independence.  The kids enjoy it and so do Mom and Dad.  Each year I am struck by a timeless quality of the words. 
"We hold these truths to be self-evident, that all men are created equal, that they are endowed by their Creator with certain unalienable Rights, that among these are Life, Liberty and the pursuit of Happiness. — That to secure these rights, Governments are instituted among Men, deriving their just powers from the consent of the governed, — That whenever any Form of Government becomes destructive of these ends, it is the Right of the People to alter or to abolish it, and to institute new Government, laying its foundation on such principles and organizing its powers in such form, as to them shall seem most likely to effect their Safety and Happiness. Prudence, indeed, will dictate that Governments long established should not be changed for light and transient causes; and accordingly all experience hath shewn that mankind are more disposed to suffer, while evils are sufferable than to right themselves by abolishing the forms to which they are accustomed. But when a long train of abuses and usurpations, pursuing invariably the same Object evinces a design to reduce them under absolute Despotism, it is their right, it is their duty, to throw off such Government, and to provide new Guards for their future security."
We continue the test of our Catholic worldview on the subject of the role of the Political Community- drawing upon Chapter 8 in the authoritative Compendium of the Social Doctrine of the Church. We have looked at the Old Testament (#377-378) and Jesus' interaction with political authorities #379) to see the development of doctrine relating to how we are to regard the political community. Now we turn to "The early Christian communities".
After a few delays, Pope Benedict's long-awaited third encyclical on economic and social issues is set to be signed tomorrow, June 29, and released to the public on July 6 or 7, according to Catholic News Agency.
We here at American Catholic have had our share of lively debates over the meaning and application of Catholic social doctrine. I anticipate that they will continue following the release of this encyclical. This is a historical event of great importance to Catholics all over the world. Like some of his predecessors, and particularly Pius XI, Pope Benedict will be addressing the world on social and economic matters in the midst of a world wide economic crisis.
It was the crisis itself that reportedly caused the delay in the completion of the encyclical, and as it would be reasonable to assume, it is now clear that much of it will deal directly with the breakdown of the financial system in particular, and with the phenomenon of globalization in general.