Monthly Archives:
May 2009
Professor Douglas Kmiec recently gave a "reflection" over President Obama's speech at the University of Notre Dame last week. No surprises there. It appears that Kmiec is still campaigning to be Ambassador to the Holy See. But this was not his point here. We might call that a "background fact."
Still obsessed with statistics and raw data, he noted that the President received the vote of 54% of self-identified Catholics on November 4, 2008 in the presidential election and that more than two-thirds of Catholics supports the Obama Administration. Why? Social justice–which includes a litany of issues that we terribly are far behind on because of "conservative partisans" who wish to keep Catholics in a "one-issue pocket," which, in turn explains the "neglect" of social justice matters in "far too many parishes."
Obama at Notre Dame: Incomplete Eloquence by Prof. Douglas Kmiec
The presidents were there in splendid form; the bishops were not.

Three presidents stood upon the stage: Father Jenkins, the embodiment of academic integrity informed by faith; Father Hesburgh, Notre Dame's president emeritus and civil rights champion, and Barack Obama, whose inauguration just months earlier was greeted with virtual national euphoria, but whose visit to campus was claimed to be "in defiance of church teaching."

And the bishops? Sadly absent. Some, no doubt, honestly believed the President to be their antagonist. Most were silent. Notwithstanding repeated entreaties, the pastoral shepherds of the Church chose not to extend a simple pastoral blessing upon the graduates of the flagship Catholic university in America and their families.
The protests around Obama's honorary degree from Notre Dame University had many of the more politically progressive Catholic voices complaining that pro-life advocates had moved into a practice of loudly protesting absolutely everything that seemed vaguely positive for Obama without regard for whether it was an important issue.  As someone who cares about the integrity of Catholic education, I think they were wrong in regards to Notre Dame's decision to give Obama an honorary law degree — it was a big deal and it was appropriate to decry the choice.
However, I think that Jay Anderson and Feddie are right in making the case that the nomination of Sonia Sotomayor to the Supreme Court is not something that pro-life groups should be knocking themselves out to contest.
Given how early it is in his presidency and how high his political approval ratings are, Obama could have decided to spend political capital and put a top notch, liberal intellectual ideologue on the court who could work to shift the balance strongly to the left. Instead, he made the fairly bland, identify politics "first" pick which had been conventional wisdom in Democratic circles for some time, despite the doubts of those who wanted to see a more intellectual and ideological pick. As pro-lifers, we certainly don't need to praise this pick. She is doubtless pro-choice and will work to support Roe and other Culture of Death decisions. But we also don't need to pick this to raise a stink over. She will be confirmed regardless, given the composition of the senate, and if we can both conserve our political energy and provide Obama with some positive reinforcement that sticking to bland conventional wisdom candidates will be rewarded with a lack of partisan rancor, so much the better.
Again, I'm not saying that pro-lifers need to praise or support Sotomayor, but Obama could have stuck it to us a lot worse — and since kicking a fuss will achieve nothing other than encouraging the administration to play only to their base next time with a strictly ideological pick (and win the pro-life movement more of a reputation for constant shrillness) this would be a good time for us to hold our fire and concentrate on other things, like the next crop of pro-life candidates.
Dan Gilgoff of U.S. News & World Report had an interesting exchange with recent Catholic convert Newt Gingrich.  The  former House speaker who converted last March was on his way to Europe working on a documentary* on Pope John Paul II's 1979 trip to Poland where Mr. Gilgoff asked if "he expected this trip to be different from previous visits":
I don't know that it's much different. That's part of what led to my conversion is the first time we [he and Callista**] went to St. Peter's together. It's St. Peter's. I mean, you stand there and you think, this is where St. Peter was crucified. This is where Paul preached. You think to yourself, two thousand years ago the apostles set out to create a worldwide movement by witnessing to the historic truth they had experienced. And there it is. The last time we were there we were allowed to walk in the papal gardens and you get this sense that is almost mystical.
The perpetual virginity of Mary has always been reconciled with biblical references to Jesus' brethren by a proper understanding of the meaning of the term "brethren." The predominant view in Latin Christianity is the "cousins theory" mentioned by Eusebius of Caesarea as a belief of some Christians, but more widely supported by St. Jerome in De Viris Illustribus in the 4th century, as he sought to defend the doctrine of Mary as Ever-Virgin.  This biblical interpretation found favor with the Pope at the time and became widely promulgated, eventually becoming the non-official, but majority view of the Roman church.
With great respect and love of St. Jerome, a celebrated saint and Father of the Church, dare I say, I would like to boldly make a theological argument against his position and that of the majority of Catholics and delineate a just as valid, but arguably more reasonable theological opinion.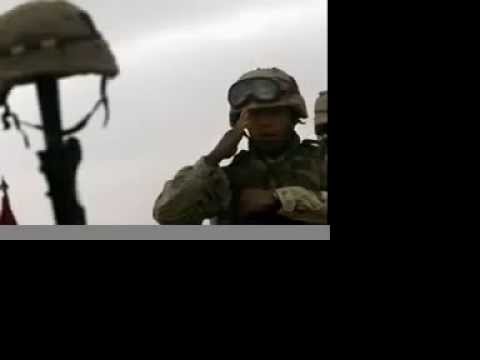 Almighty God, our heavenly Father, let thy protection be upon all those who are in the service of our country; guard them from all harm and danger of body and soul; sustain and comfort those as home, especially in their hours of loneliness, anxiety, and sorrow; prepare the dying for death and the living for your service; give success to our arms on land and sea and in the air; and grant unto us and all nations a speedy, just and lasting peace. Amen.
– Prayer in Time of War
It has become an oft repeated trope of Catholics who are on the left or the self-consciously-unclassifiable portions of the American political spectrum that the pro-life movement has suffered a catastrophic loss of credibility because of its association with the Republican Party, and thence with the Iraq War and the use of torture on Al Qaeda detainees. Until the pro-life movement distances itself from the Republican Party and all of the pro-life leadership who have defended the Iraq War and/or the use of "enhanced interrogation techniques" on detainees, the argument goes, the pro-life movement will have no moral authority and will be the laughing stock of enlightened Catholics everywhere.
Regardless of what one thinks about the Iraq War and torture (myself, I continue to support the former but oppose the latter) I'm not sure that this claim works very well. Further, I think that those who make it often fail to recognize the extent to which it cuts both ways.
I would like to think that I rarely, if ever, use my privileges here to get on a "soapbox" or as a means to be politically partisan and issue an attack on any person or group. Similarly I hope the subject that I am undertaking reflects my commitment. I would like to admit in regard to the subject that I am terribly biased and I don't think I am wrong about the matter. I am no source of infallibility, obviously; everyone is free to contradict me. I will passionately disagree, but will respect everyone's right to intellectual freedom presupposing the same respect.
My self-identification as a Democrat is no secret. After President Obama was elected last November, I was hopeful, that despite his horrific position on life issues, a Democratic Administration and Congress would be able to go, in what I deem, a positive direction on many issues. One of these issues, I hoped, would be repealing "Don't Ask, Don't Tell."
President Obama on the campaign trail reiterated how he supported "equality" for gay and lesbian Americans. While his definition of "equality" is incompatible with my Catholic faith, I find the matter of "Don't Ask, Don't Tell" one in which good Catholics may disagree on and it is one I thought the President and I agreed. Let me clarify: I do not march in GLBT parades or belong to any of their advocacy groups.
Just yesterday I learned that allegedly, 619 individuals were discharged last year from the military under the "Don't Ask, Don't Tell" policy. I won't address those 619 discharges because I do not know any of the details to cast any sensible judgments.
However, it so happens that just yesterday a White House official indicated that there were no plans in the foreseeable future to repeal "Don't Ask, Don't Tell." (cf. Barack Obama campaign promises).
So, why does this bother me so much?
The Ordination of Women, Pt. II
Just recently, I came across a well-written entitled Catholic Women Deacons seeking to make a case for the restoration of the female diaconate. The author, a professor of Religious Studies, makes her case by drawing largely upon the historical evidence of deaconesses in the early Church and during the Patristic era.
The presence of a female diaconate in the church is a matter of historical fact. While it is clear that the role of deaconesses in previous times differs drastically from the role of deacons today, the question remains about the nature and status of their position—whether it was an ordained ministry or a celebrated and respected non-ordained position in Christian communities.
From my knowledge of church history, sacramental theology, and ecclesiology, particularly as it relates to the Latin and Greek traditions of the Church, the author is inquiring within the boundaries of Christian orthodoxy. The position, in favor of a female diaconate, as far as I know, is legitimately an orthodox position; this does not mean, Catholics of good faith, cannot contradict this position. Admittedly, I do not fully embrace her view.
Part I. A Catholic Vision of Health Care
by Eric Brown & DarwinCatholic
The rich body of Catholic social teaching provides the faithful with moral principles to guide their thoughts and actions in political life. All too often, however, discussion of the Church's social teaching is hijacked by a partisan political agenda — with the elements that seem to agree with one's own party emphasized and all else ignored in order to give the stamp of Church approval to one's party of choice. This deprives American Catholics of a meaningful analysis and reflection over the wisdom of the Church. This could not be more true on any subject than on health care.
The American bishops in Faithful Citizenship remind Catholics that "affordable and accessible health care is an essential safeguard of human life and a fundamental human right. With an estimated 47 million Americans lacking health care coverage, it is also an urgent national priority. Reform of the nation's health care system needs to be rooted in values that respect human dignity, protect human life, and meet the needs of the poor and uninsured, especially born and unborn children, pregnant women, immigrants, and other vulnerable populations." The Bishops also state that "religious groups should be able to provide health care without compromising their religious convictions."