Monthly Archives:
April 2009
Jenkins has found someone to substitute for Mary Ann Glendon.  John T. Noonan, Jr., a Reagan appointee to the United States Court of Appeals for the Ninth Circuit.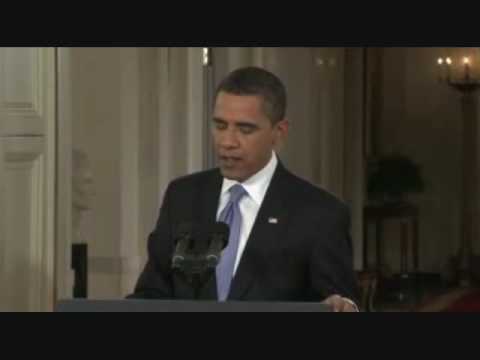 Probably the most interesting part of the press conference last night.  Ed Morrissey at Hot Air has an interesting take on it.  Obama remains an ardent pro-abort, but I think he is beginning to realize that while that position may be popular among a majority of his supporters, it is much less so with the country at large.  I daresay all the upcry over Obama Day at Notre Dame is also having an impact upon him.  The Freedom of Choice Act* has tumbled from the "first thing he would sign" at the White House to "not the highest legislative priority".   The message to the pro-life movement is clear.  Stay active, stay noisy and expose every pro-abort move that this administration makes to the public at large.  Obama is paying attention and he will back down in the face of determined opposition.
 * FOCA
Blogger Sam Rocha wrote a post the other day titled, "A Brief Defense of 'Capitalism'". However, Rocha's attempt is, I think, somewhat hampered by the fact that he by his own description does not think much of capitalism.
For the most part we (by "we" I mean those of us on the left, yes I will own up to being something of a leftist, whatever that means) like to say that all capitalism, and its governing libertarian sentiment, desires is for there to be no limit at how much one can take for one's self. It is a creed of the indulgent and the rich. Greed, selfishness, isolationism, sterile individualism and other nasty things, are what we enjoy making capitalism out to be.
With such an opener, what might wonder what it is that Rocha then finds to praise in capitalism. What he find is, I think, not at all unique to capitalism narrowly defined, but it is something which those of us in the West are much attached to:
If we can cut-out the name calling, I think we can find a powerful meaning within capitalist sentiment. Namely, the much-abused, taboo, and rejected idea of the individual, the person-singular. I think that if we take notions of private property and negative freedom ("freedom from") inherent in capitalist sentiment, and ponder what they mean, we will find that we all value such things privately….

Here is my defense: Capitalism, as it is believed in benevolently, reminds us of our radical existence as images of God with a potency to as we wish within the vast sea of possibility. What we need next is the ability to control ourselves with the prudence, grace, and love of our Creator in this stormy sea of freedom. But we should never be too quick to accept external-control over our bodies, minds, and hearts. We need to be free. And perfect freedom is not the raw, brute force of libertarianism, to be sure. At the same time, it also is that imposing force.
I don't find what Rocha finds to praise unappealing, but at the same time I think that there is something more to be found in capitalism as described by Adam Smith and others which even many of those who frequently condemn capitalism would find it in themselves to admire if they could look past their preconceptions and see Smith-ian capitalism for what it is.
Hatip to Drudge Report.  Biden, that never failing source of unintentional humor in dark times, in addition to being Veep is apparently de facto Surgeon General based on this rather alarmist advice that he gave in regard to swine flu.  Perhaps he believes the swine flu is the crisis he warned about last year?
Update:  Dale Price at Dyspeptic Mutterings has more health tips from the Veep.
Hattip to Catholic Key Blog.  Bishop Robert W. Finn gave an address at the 2009 Gospel of Life Convention on April 18, 2009 that deserves to be read by every Catholic in this country.  He is blunt, forceful and truthful, qualities that have too often been in short supply among bishops in this country over the last four decades.  Here is the text of his address:
Father Z plays whack-a-mole here with the attack on Mary Ann Glendon by Catholic Democrats, a group which has experienced a ferocious fisk from him before.   Jay Anderson at Pro Ecclesia has some perceptive thoughts in his post "… Dollars to Doughnuts …" regarding the attacks on Mary Ann Glendon now coming from some elements of the Catholic Left.
The first 100 days for a president is a rather silly bench mark.  For some presidents it is an important period:  Lincoln and FDR come to mind.  For other presidents the first 100 days are relatively unimportant:  both Bushes, Coolidge, Carter, etc.  However it is traditional to grade a President now, and the graphic above indicates my assessment.  Except for Iraq and Afghanistan, I believe the policy choices made by the President up to this point have been disastrous, particularly in regard to abortion, stem cell research and the economy, where I would be hardpressed to think up worse policies short of this.  However, that is merely my opinion and I am interested in reading yours in the comment thread.
Michael Denton, at his always well worth reading blog, For The Greater Glory, has a list, partially humorous, of what he perceives to be the 100 top failures during the first 100 days of the Obama administration.
For our readers who wish to participate, MSNBC is running an online poll on grading the Obama administration here.
Salvete AC readers!
Here are today's Top Picks in the Catholic world:
1. Since the passing of Father Richard John Neuhaus, the FIRST THINGS journal has gone through some changes that have enhanced their image.  The mysterious Spengler joined FIRST THINGS as Associate Editor and outed himself in his Asia Times column as David P. Goldman.  Then Elizabeth Scalia, who was once as mysterious as Spengler, with her popular political-Catholic blog The Anchoress joined FIRST THINGS as well.  Not to mention that prior to these two fine additions FIRST THINGS also initiated their very own blog a few months back.
2. David P. Goldman, a.k.a. Spengler, writes an intriguing article on how Israel can reconcile it's Jewishness with a liberal democracy and how this correlates with the West and its march towards secularism.  Mr. Goldman has this prescient conclusion to this article:
Defenders of the West democracies should take a deep interest in the outcome of what might seem to be arcane legal matters in Israel. Pushed to its extreme conclusion, the secular liberal model will exclude the sacred and the traditional from public life. Of all the things sacred in the thousands of years of pre-history and history that inform Western Civilization, surely Judaism and the Jewish people are the oldest and arguably the most pertinent to the character of the West. Eroding the Jewish character of Israel is an obsession of the secular project, precisely because the Jewish people in their Third Commonwealth in the Land of Israel have such profound importance for the Christian West.
For the article click here.
3. A very disturbing story coming from the Diocese of Savannah where Bishop John Kevin Boland is preventing an orthodox Catholic, Robert Kumpel of the very well written St. John's Valdosta Blog, from attending any Mass in his diocese.  Bishop John Kevin Boland is doing so in conjunction with a lawsuit leveled against by another layperson to Mr. Kumpel so as to prevent him from investigating allegations of multiple abuses by diocesan officials.  In other words it seems that Bishop Boland is frantically covering something up, but we don't know what that is because of a restraining order on Mr. Kumpel who was attempting to investigate this.
Bishop John Kevin Boland is the ecclesiastical equivalent of a Catholic politician who is personally opposed to abortion but publicly for it.  For example, Bishop John Kevin Boland is personally orthodox, but ecclesiastically heterodox in his application of Church teaching.  Such as Archbishop Donald Wuerl of the Archdiocese of Washington where he is known for his personal orthodoxy but is lacking in applying it in his pastoral and management style.
For the article click here.
For more background information click here, here,  here, and here.
Before he was elevated to be Archbishop of Newark, John J. Myers was Bishop of Peoria, my diocese.   I always liked him.  He was vibrant and orthodox and attracted many men to the priesthood during his tenure.  Earlier this month he released this statement in regard to Obama Day at Notre Dame on May 17, 2009: