Monthly Archives:
March 2009
Pope Benedict has embarked on his papal visit to the African nations of Cameroon and Angola from March 17-23, 2009.
Forgive me for indulging in an act of 'shameless self promotion' — but the Benedict XVI Fan Club (of which I am the administrator) will be providing regular roundups of news, coverage and commentary on the Pope's visit to Africa from religious and secular media, and will be linking to the Pope's addresses as they become available.

Today is the feast day of one of the greatest saints to ever trod the green earth, Saint Patrick.  Born at the time of the crumbling of the Roman Empire, with pagan hordes overrunning Britain, he planted forever the cross of Christ in Ireland.  Here we have, in his own words, his report on his great mission:
Fr. John Zuhlsdorf and Fr. Dwight Longenecker have been waging cyberwarfare in out clericing the other.  Well I'd like to introduce Fr. James Ramsey.  Real priests don't wear cappa's!  ;~)
Fr. James Ramsey, pastor of Our Lady of Walsingham (OLW) in Houston, Texas, is shown in his priestly attire prior to celebrating his first Mass.  Fr. Ramsey is shown wearing his cassock, or soutane, and a black cappello romano hat, or saturno (since it kind of looks like Saturn with her rings), with black lining.  The cappello is not worn during Mass, only for a practical matter in very sunny Houston.  Keep in mind this is picture was taken on the first Sunday of A.D. 2009, where it was 50 degrees outside!
While Americans weather layoffs and watch their 401ks dwindle, the developing nations in which many of our products originate are being hit even harder by the global downturn. Many of these developing nations have virtually no social safety net, and job loss can be crippling. However, as jobs manufacturing good to be sold to the West dry up, many are turning to the "informal economy" the open air markets, street vendors, and in-home manufacturers which make up more than half the economy in countries ranging from India and Mexico to much of sub-Saharan Africa.
The informal economy consists of cash and in-kind transactions and its practitioners do not pay taxes, hold licenses, or obey regulations. Pay is simply however much money is made, and there are no benefits. Because informal businessmen pay no taxes and work on a cash only basis (they seldom capitalize through loans, nor do they put savings into banks) economists have generally seen them as a drag on the economy. But as export-based jobs dry up, it provides a fallback safety net for many workers:
Until late December, Pilaporn Jaksurat, 33, was working full-time on a cotton spinning machine in a textile mill in Bangkok. She made about $7 a day and her benefits included bonuses of $30 a month for good attendance and a severance package worth about $800.

Then she was laid off when her factory, which sells fabric to clothing manufacturers in Europe, said it had to cut costs to cope with the global economic crisis.
P.J. O'Rourke is on fire today at the Weekly Standard, taking the President to task for the reasons he gave for allowing federal funds for embryonic stem cell research.
Update: Both Ed Morrissey at Hot Air and the Anchoress have good takes on P.J. O'Rourke's column.
Salvete AC readers!
Here are today's Top Picks in the Catholic world:
1. The Indian Catholic is reporting that Pope Benedict's next encyclical will be on the global meltdown.
"The Pope's message fundamentally will be one of hope… …it will be filled also with truth about how false economic principles and moral ideals can lead mankind toward the abyss…"
For the link click here.
2. Communion in the hand, this recent innovation, is dissected by Fr. John Zuhlsdorf on his blog.  Fr. Z wants us to consider the following:
Consider the lack of care with which many receive, how they move the Host around and handle it.
Consider that often there is a more or less properly prepared EMHC also handling the Host.
Consider the condition of the skin of the palm.
Consider the few seconds after a person transfers the Host from palm to mouth.
Consider that the Host has been in contact not only with the palm, but the fingers of the other hand.
For the link click here.
R.R. Reno reflecting on Fr. Neuhaus:
I have many fond memories of him, but many important and influential ones, as well. During the fall of 2006, I was in his office, expressing my anxious agitation about the upcoming congressional elections. I worried over the loss of  a Republican majority, linking my political concerns to the future of the pro-life cause, the dangers of unfettered bioengineering, and so forth. He sat back in his chair, puffing on his cigar while I prattled on. Then, with a wave of his hand, he dismissed my anxieties with a simple observation:
Tiller the Killer, a/k/a George Tiller, the foremost practitioner in this country of the disguised infanticide known as late term abortion, goes on trial today.  The attorneys for Tiller the Killer have attempted every legal maneuver known to man to stop this trial, but to no avail.
While we're discussing classical music and objective beauty, it is perhaps time to address the phenomenon of the "babe violinist". No, I'm not talking about some kind of Vanessa Mae type with an electric violin and a wet t-shirt. I'm talking about women with real God-given gifts, musical and otherwise.
My own personal favorite is Hilary Hahn, here playing Franz Schubert's Der Erlkonig:
This is a perfect show-off piece, which allows you to hear just how good Ms. Hahn is. Her albums with Vaughn Williams' The Lark Ascending and her various Bach performances are all worth hearing.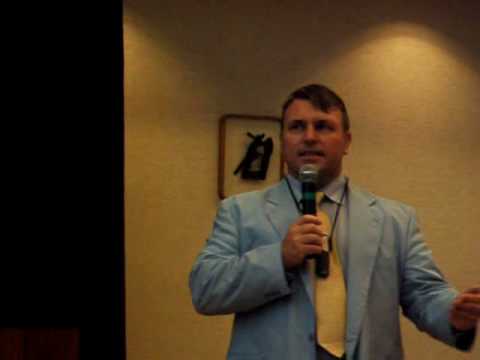 During Lent I usually do some special reading.  One year it was a selection of Saint Augustine's sermons, another year it was a massive biography of Cardinal Newman, and one exhausting year it was to read the multi-volume History of the Church of Christ.  This year I am re-reading and reading various volumes by Joseph Pearce.
The title of this post is probably the first and last time I will use that phrase.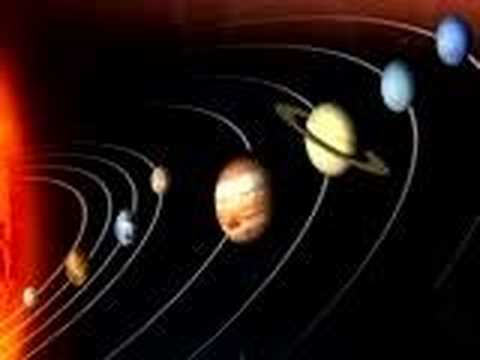 Something for the weekend.  Gustav Holst's Jupiter, the bringer of jollity, my favorite part of The Planets.  Some things become so popular that we tend to take them for granted.  I am afraid that is what has happened to some degree with The Planets.  It is a magnificent piece of music and places Holst in the top ten list of composers of all time in my estimation.