Monthly Archives:
March 2009
News spread fast with the announcement that the University of Notre Dame (ND) will have President Obama at its commencement speaker and receive an honorary degree.  Our very own Donald R. McClarey was johnny-on-the-spot with the breaking news last night.  Here is the official press release states as follows:
"Mr. Obama will be the ninth U.S. president to be awarded an honorary degree by the University and the sixth to be the Commencement speaker."
Here's a round up of the near-unanimous condemnation of this invitation to Pro-Abortion President Barack Obama:
1.  Bishop John D'Arcy has been very critical of ND in the past.  Bishop D'Arcy has also defended unborn children againstPresident Obama's anti-life agenda in the past.  His Excellency will have quite a bit to say come Monday.
2.  The ND switchboard was overwhelmed late last night with all calls expressing their outrage at the invitation of a president with blood on his hands of innocent children.  The voice mailbox for the President, Fr. John Jenkins, Vice-President, Provost, assistant-provost and PR director of ND were all full by 9pm EST.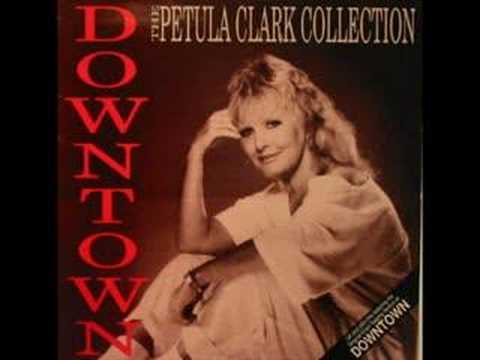 Something for the weekend. The endlessly talented Petula Clark singing Downtown.  This song got a huge amount of play in the mid-Sixties, and I enjoyed it immensely as a child.  Not great music, but certainly fun music.
Now compare and contrast with this recent version by Emma Bunton: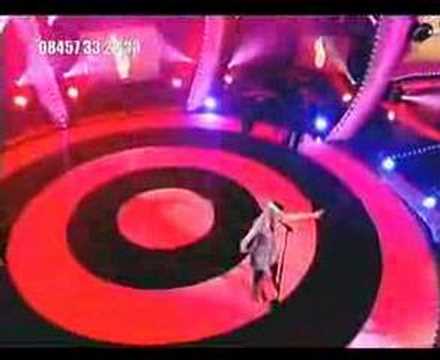 Myself, I prefer the older, less Spicey version, but perhaps I am mistaken?
The University of Notre Dame announced today that President Obama will be the commencement speaker this year and receive an honorary degree.  Leaving aside the spit in the face insult to Our Lady that this invitation constitutes, the bishops of this country* spoke on this point in 2004:
"The Catholic community and Catholic institutions should not honor those who act in defiance of our fundamental moral principles. They should not be given awards, honors or platforms which would suggest support for their actions."
I hope that faithful Catholics will do their best to persuade the administration of Notre Dame to rethink this invitation.  If the administration does not, I hope that enough faithful Catholics show up on May 17, 2009 to make the protest of the speech a memorable one.  I also trust that the students of Notre Dame who take their Faith seriously will also find means during the speech to express their displeasure over the choice of speaker known.
* United States Conference of Catholic Bishops or USCCB
Update I:  As usual, Ed Morrissey at Hot Air is on top of the story.
Update II:  Totus chimes in.
Update III:  For those of you who would like to make your views known to the president of Notre Dame, click here.
Update IV:  Good.  There is a website set up to organize resistance to this invitation.
Salvete AC readers!
Here are today's Top Picks in the Catholic world:
1.  Seems like priests and their habits have been ruminating around the blogosphere as of late.  Now Fr. Z has followed up this with insight concerning those for and against this trend.
For the link click here.
2.  Speaking of religious, after enduring the many innovations following the conclusion of the Second Vatican Council, vocations have rebounded:
"Nearly 70 percent of Catholic religious communities have seen a jump in vocation inquiries in the past year"
The vast majority of those entering the religious life are tradition-minded adults under the age of 40.
For the link click here.
As the father of an autistic son who is also athletic, somehow the humor of Mr. Obama's Special Olympics comment eludes me.  Much more from The Anchoress.
Update I:  Hattip to Ed Morrissey at Hot Air.  Governor Palin's address to the 2009 Special Olympics:
Compare and contrast.
Update II:  Totus denies any responsibility.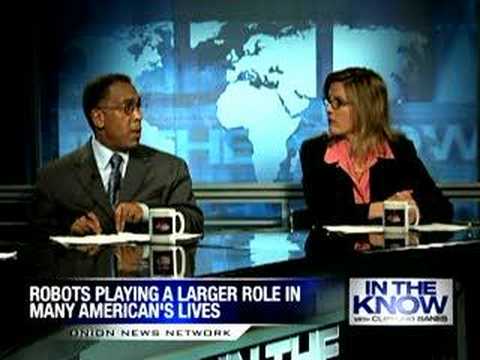 From the only reliable news source on the net, the Onion.  Normally I think the  Onion is on target, but this merely plays into human paranoia and robotophobia.  Life is not a Magnus Robot Fighter comic book where humans battle robots bent on nefarious schemes.  We are the masters, they are–Oops, I have to cut this short.  The roomba is telling me by issuing plaintive beeps that I need to clean its brushes.
There is a disconnect between Cardinal O'Malley's recent statements regarding the referral for abortions at Catholic hospitals in Boston and what is actually happening on the ground.  Sean Patrick Cardinal O'Malley, Archbishop of the Archdiocese of Boston, has stated in so many words that no abortions will be referred to patients in Catholic hospitals that is run by Caritas Christi Health Care Network (Caritas).  On the other hand the Boston Globe has reported that last week Thursday Massachusetts state regulators voted to accept a joint venture between a Catholic hospital chain and a healthcare organization that covers abortions, Centene (pronounced sen-teen).
This new joint venture between Caritas and Centene, called the Commonwealth Family Health Plan, will provide information on where to get an abortion at all Catholic hospitals operating under Caritas.  In addition Centene is a St. Louis based health organization that no hospital in the state of Massachusetts offers.  So basically this 'joint venture' will only be operating in Catholic hospitals under the Caritas plan.
One of the great things for me in finding Christ's Church is the abundance of examples Catholics have for living a holy life. The saints show us Christian life: what to expect from it and how to live it. When I came into the Church three years ago this coming Easter, my wife and I chose St. Joseph as my patron. As a new husband, it seemed a natural if somewhat uninspired, choice. I also was not very familiar with any other saints and at least new Joseph from the Christmas story. However, as I learned more Church history and began to familiarize myself with the lives of the saint, I must sadly confess that I began to wonder if some other less well-known or more "exotic" saint would have been a "cooler" choice. It wasn't until the birth of my son that I really began to understand how significant and beautiful is St. Joseph. Through what has proven to be some of the toughest years in mine and my wife's lives, I have felt his gentle but strong working man's hand on my shoulder. In a very real sense Our Lady's Most Chaste Spouse has been with me every step of the way. I don't think I truly understood marriage and family life until I discovered Saint Joseph and his place in the Holy Family. Through my Baptist heritage I was obviously aware of Joseph but mostly as a backdrop in the Nativity story. Neither Joseph nor Mary were the subject of any particular devotion and once Christmas was over they were literally and figuratively put back in the attic.
I especially look to him and ask for his intercession as I struggle to provide for my family during this recession. For several reasons but mostly economic ones, my wife and I recently returned to my hometown after living on the East Coast for many years. The economy here, while not great, has faired much better than many other parts of the country and it is nice to have my parents nearby so they get to spoil their new grandson. These days I often think of St. Joseph leading his young wife and child into the unknown of Egypt. How difficult must that have been? At least I am familiar with the place the Lord has led us. I may be wrong, but I do not think Joseph was in any way familiar with the land of the pharaohs, regardless, he trusted God absolutely and relocated. We see that even in what must have seen the bleakest of times, God provided for him so that he could provide for the Blessed Mother and the Infant Christ. I feel an especial love for Saint Joseph on this day as I look upon this love and trust in God. Herod's attempt to slaughter the Christ Child was an attempt by Satan to destroy our Hope before most of the world even knew He existed. In a sense, Joseph with the Holy Family was fleeing despair. In similar fashion, we must always follow God's will for us and not our own, even if we are unsure where He is leading us. Let us ask for the intercession of Blessed Saint Joseph for all the needs of our family, for the protection of our loved ones and the protection of the Church founded by Christ.
EWTN.com has a great page on Saint Joseph on this page.
In politics, as in physics, an action causes a reaction.  With the election of President Obama and strong Democrat majorities in both houses of Congress, the stage is set for a radical increase in the size, power and scope of government to transform the United States into a socialist state, along the lines of the European social welfare states.  The Bankrupt the Nation Act of 2009, erroneously called a stimulus bill, is merely the first step in the process.  The President has already warned of trillion dollar budget deficits as far as the eye can see, and he has the votes for now to carry out his vision.  Can he be stopped?
Salvete AC readers!
Here are today's Top Picks in the Catholic world:
1. Cardinal George had a private unscheduled 30 minute meeting with President Barack Obama yesterday afternoon.  Outside of the normal platitudes issued between the USCCB and the White House, nothing substantive of note can be reported.  Although Cardinal George issued a YouTube video warning to President Obama concerning the United State's moving towards despotism the day prior to his meeting.  President Obama seems to have responded positively to Cardinal George's proposal of "an agenda for dialogue" which was issued early this year.
2. The secular and liberal media, i.e., the mainstream media, have pretty much remained silent on Pope Benedict's visit to Africa.  Is it because they don't want to report the problem of condoms only exacerbating the issue of AIDS and not wanting to hear about the sanctity of life?  Is it beneath their elitism to do anything with Africa?  Or is it because the mainstream media could care less about Africa because of the pigment of their complexion?  Remember Rwanda and southern Sudan, the media remained silent.
Fr. John Zuhlsdorf made similar comments, for the link click here.
As people wait for the results of the California Supreme Court's review of Prop 8, Douglas Kmiec and one of his Pepperdine Law collegues have put out a proposal that the government get out of the marriage business entirely, and instead bestow "civil union" certificates on households of any configuration or persuasion.
Instead, give gay and straight couples alike the same license, a certificate confirming them as a family, and call it a civil union — anything, really, other than marriage. For people who feel the word marriage is important, the next stop after the courthouse could be the church, where they could bless their union with all the religious ceremony they wanted. Religions would lose nothing of their role in sanctioning the kinds of unions that they find in keeping with their tenets. And for nonbelievers and those who find the word marriage less important, the civil-union license issued by the state would be all they needed to unlock the benefits reserved in most states and in federal law for married couples. Continue reading →
Ronald Rotunda, is currently a Professor of Law at George Mason University.  Twenty-seven years ago he had the onerous task of attempting to beat legal ethics ( and I can almost hear most of you shouting "Oxymoron!") into the heads of second year law students at the University of Illinois.  I was one of his pupils.  I came away from his class no more ethical than when I went in, but with a thorough knowledge of the rules regarding legal ethics in the state of Illinois.  I also came away with a keen appreciation for both Professor Rotunda's dry wit, and his strong intellect.  Here  is his web-site.  He is the one wearing a bow tie and not the Vulcan.  As you can see from his site, Professor Rotunda, unlike most law professors and most lawyers, does not take himself very seriously.